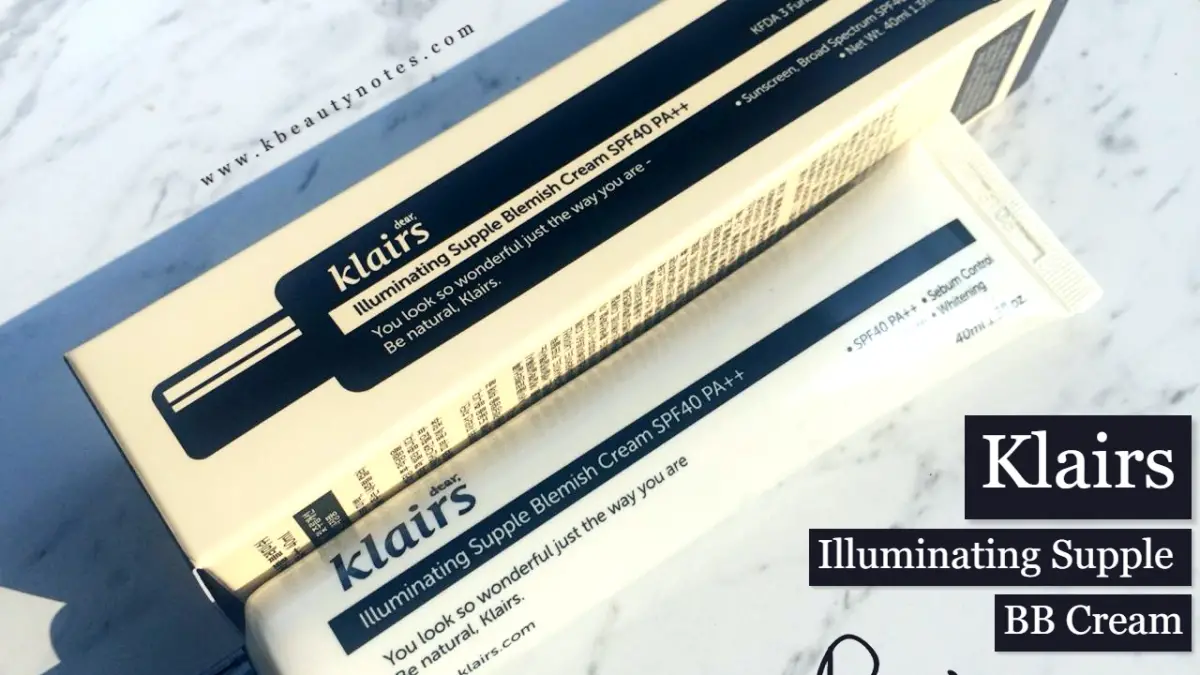 Remember all the bb cream craze when it started many years ago? I simply fell in love when I first tried them. I liked that the consistency was vey similar to a face cream and I don't know why the hype has died down, because they rock! Well, maybe a big problem with bb creams is the shade range. But, they are one of the few base products that make my skin look healthy and well-hydrated. I had been meaning to try the Klairs Illuminating Supple Blemish Cream for some time and decided to finally buy it.

Where to buy: You can find it at Wishtrend and it's also available on Yesstyle (code KBEAUTYNOTES gets you extra $ OFF the entire order).
Price: $20-$30
Volume: 40ml (1.3 fl.oz.)
About the Klairs Illuminating Supple Blemish Cream
The Klairs Illuminating Supple Blemish Cream is a moisturizing base product with SPF40 and PA++ (UVA protection Grade). It has a natural color suited for neutral and warm skin tones ( light yellow/golden undertones ). The shade corresponds to nr. 21 in Korean foundation shade. This BB Cream comes in a white tube with a noozzle and twist cap.
Application
Due to the creamy texture of this bb cream, I think the best way to apply it is using your fingers (or a cushion puff). That's how you'll achieve an even streak-free finish.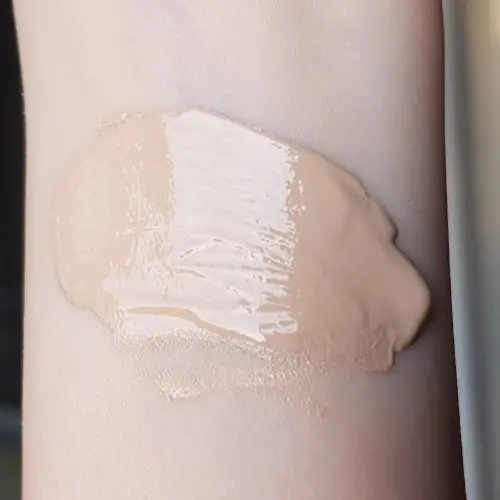 Performance
Texture: It has a light creamy texture that goes smoothly on the skin and blends easily.
Finish: The finish is very dewy and natural which I like, because it makes the skin look radiant and glowing, however, you can use a blotting paper if you don't prefer that kind of finish to tone it down.
Coverage: Light to medium coverage (buildable) – Looks like skin and covers light blemishes. Evens out the skin tone very well. You'll need to use a concealer for the under eye area and spots that need more coverage. Doesn't cover acne.
Lasting Power: It does last for a couple of hours if you just use it by itself and do not set it. I've noticed that depending on what products I'm using under, it will either separate or sink well into the skin. This is something to keep in mind. If separation happens, don't give up on it so quickly and check the skincare products you're using underneath.

I have oily acne prone skin and this bb cream has not broken me out or irritated my skin in any way. Covers up the redness on my cheeks and does a nice job covering pores.
If you have issues with your skin texture this may cling a little onto flakes. It's no major issue.
It helps that the bb cream has a creamy texture and is moisturizing and will mostly smooth everything out. However, make sure to take care of your skin texture first so your bb cream or foundation can stay and look better on the skin. It makes a great difference on how your makeup will perform.


Ingredients
Contains a lot of hydrating ingredients, niacinamide, adenosine, plant extracts (Centella, licorice..) and UV filters: Zinc Oxide and Titanium Dioxide.


Final Verdict on the Klairs BB Cream
Pros
Looks natural on the skin.
It's moisturizing.
Sun protection (SPF 40 and PA++)
Evens out and brightens.
Suitable for all skin types (especially for dry skin).
Does not accentuate fine lines, smoothes them out.
Doesn't leave a white or gray cast.
Cruelty free and Vegan.
Cons
Lasts for a couple of hours.
Does not cover dark circles or acne (You'll need a concealer).
Only one shade.
This is a natural everyday BB Cream for those who do not need a lot of coverage. Looks like skin, brightens and evens out the complextion. The lasting power is not amazing, but you can reapply it throughout the day. I like its dewy finish and that it does not feel heavy on the skin. It feels moisturizing and smoothes fine lines. I love this bb cream and use it very often so I will definitely repurchase it when I run out. (Update: I'm already on my second one!)

Did you find the Klairs Illuminating Supple Blemish Cream review helpful? Have you tried this bb cream? If yes, please share your thoughts in the comments 🙂
Also check out my review on the Klairs Creamy & Natural Fit Concealer.

---

*Affiliate links. It means I earn a small commission when you purchase a product through the links I have provided. You will not be charged extra if choosing to do so. The product has been purchased with my own money and I will always share my honest opinion and experience.


Related posts
Follow blog via Email
Get the latest posts from this blog delivered to your inbox!
About Me
Hi and welcome to Kbeauty Notes! :) I'm Ledia and I'm very passionate about everything skincare. I created this blog to share my thoughts and experience with many amazing and not so great products out there, hoping to help you make better decisions regarding your skin. I'm very happy to bring you on this journey with me and I hope you enjoy it! <3

My Skin Type: Oily, acne prone, dehydrated, a little sensitive, large pores.

Skincare Concerns: hydration, pore care, anti-ageing, PIE (acne marks), brightening.

Contact: kbeautynotes@gmail.com