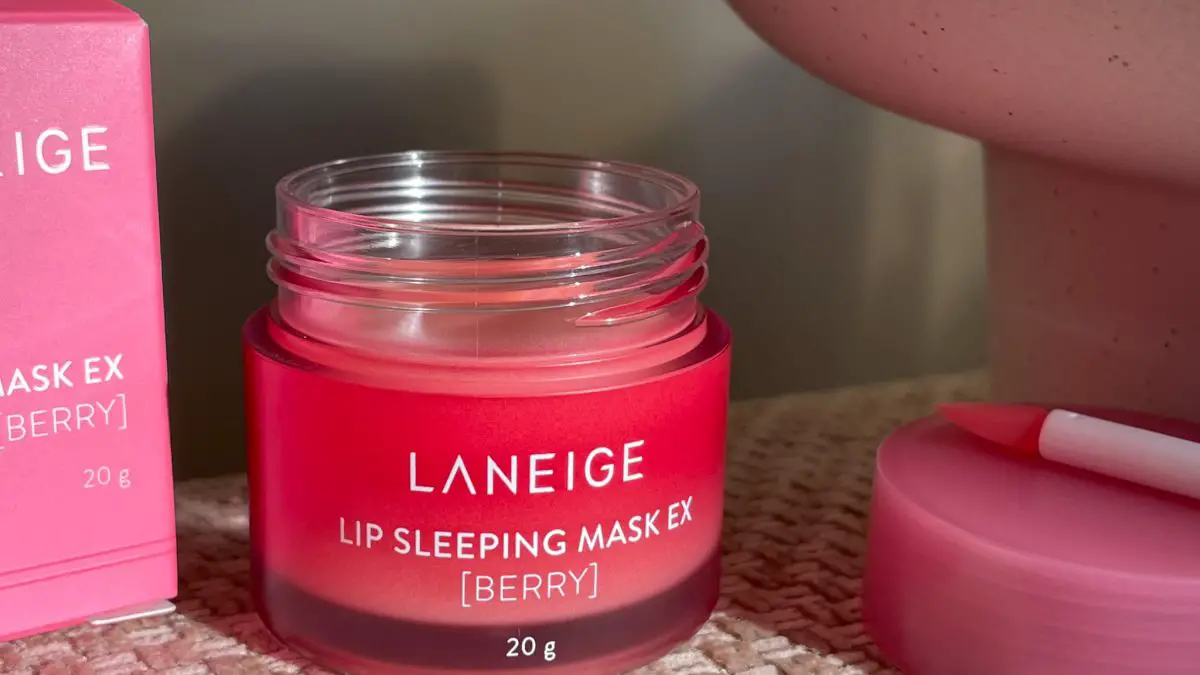 After an indie brand review, I'm back with a very hyped product that I'm sure you know of: the Laneige Lip Sleeping Mask EX in the original Berry flavor. This comes in other flavors too, such as: Apple Lime, Grapefruit, and Mint Choco. My lips are not chapped or particularly dry, but in colder weather I feel like a lip balm/mask is necessary to prevent water loss and cracking. So, I took advantage of the Black Friday sales and grabbed this insanely popular lip mask.

Where to buy: Available at Yesstyle (reward code: KBEAUTYNOTES for 5% off your order, can be used together with other coupons), Stylevana, StyleKorean, and Jolse. These also come in mini sizes if you'd like to give them a try before commiting to the full size.
Price: $10-$20
Volume: 20g
Packaging: Plastic tube with a twist off cap. The product includes a tiny flexible silicone spatula if you'd like to keep things more hygienic.


What is the Laneige Lip Sleeping Mask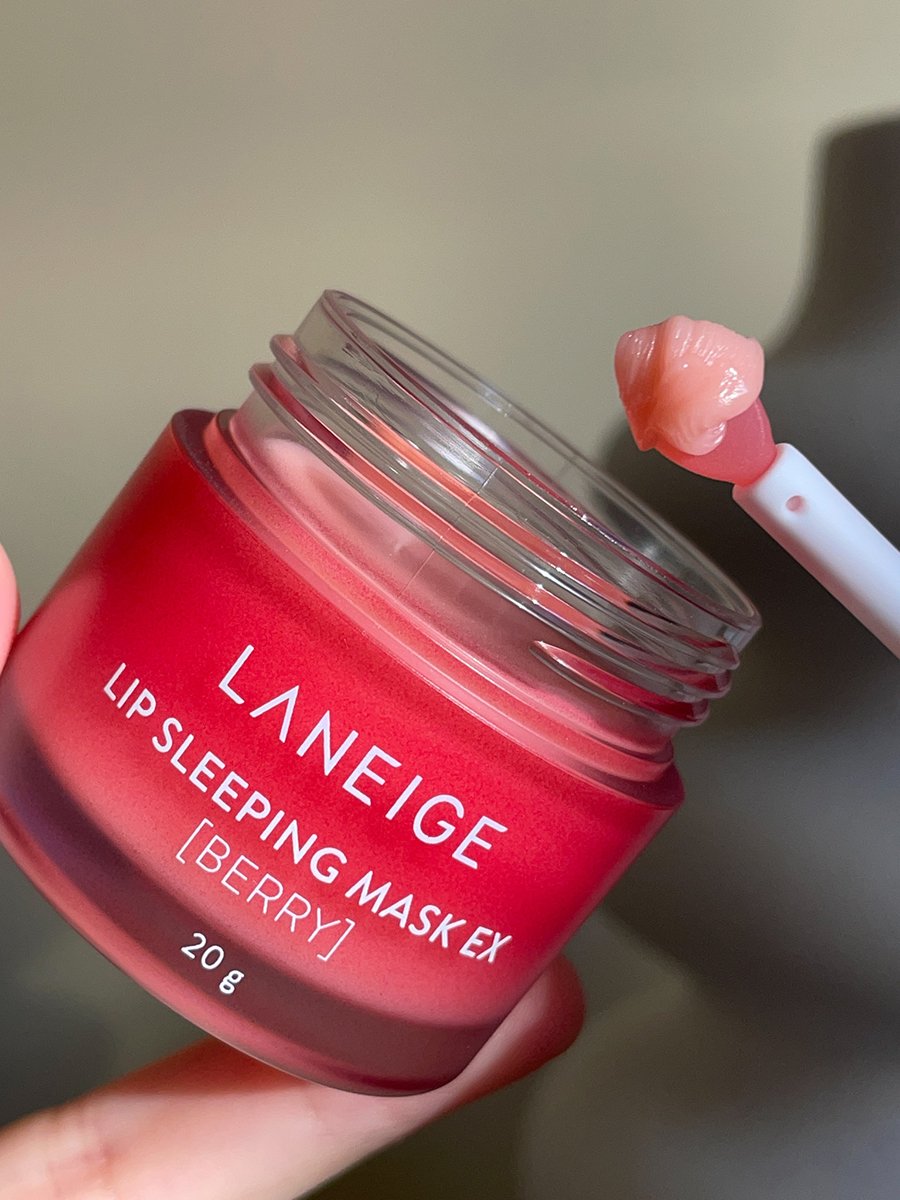 The Laneige Lip Sleeping Mask is designed to be used as an overnight lip treatment for moisturized and visibly smoother lips with Moisture Wrap™ Technology. It contains Berry Fruit Complex™, Murumuru Seed Butter, Shea Butter, and Vitamin C to help nourish and protect the lips from external aggressors.


Application
This leave-on lip mask should be used at PM before going to bed. Simply apply a nice layer covering the whole surface of the lips. The next morning you can use a cotton pad or towel to wipe off the remaining product. This way you add in a bit of a physical exfoliation as well to remove flaky skin and dead skin cells.
You can definitely use this at daytime too for a glossy finish over a lipstick or lip tint!
The mask can be used every night or as often as needed.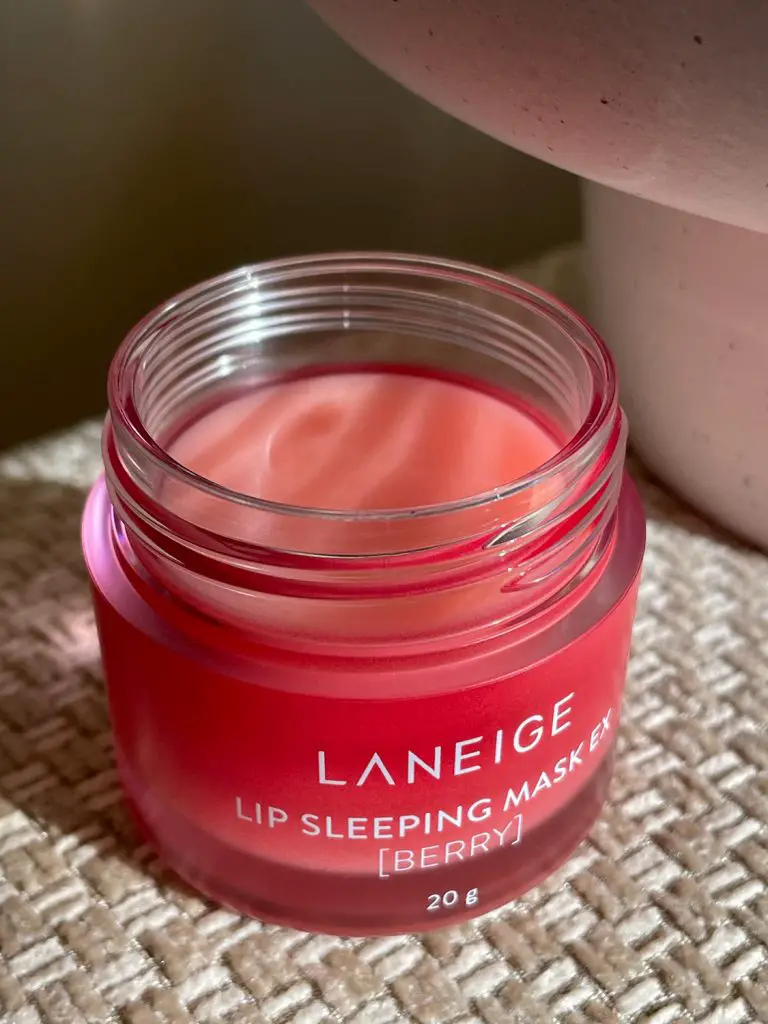 Consistency
It has a sticky consistency like a lip gloss (see my IG video where I swatch it HERE), but it's not bad in my opinion. For me it's not uncomfortable, but I know that some don't like the sticky feeling of lip products.


Scent
Sweet and somewhat artificial berry scent. Neither very noticeable nor overly sweet. I quite like it and it doesn't have any weird taste.


Does the Laneige Lip Sleeping Mask really work?
In terms of results, it does leave my lips noticeably soft with a plumper appearance! Gets rid of the flakiness and leaves the texture pretty smooth. The moisturizing effect is definitely there, although I expected my lips to feel more moisturized after removing the mask. I feel like after removing it, the lips go back to how they initially were except for the soft feeling.
If you experience the same thing, it could be because the skin is dehydrated. So, to deeply hydrate my lips I always use a hydrating product (WITHOUT active ingredients) like the A'PIEU Madecassoside Ampoule that I have shared before. But it could be any toner or essence as long as it has a lightweight hydrating consistency.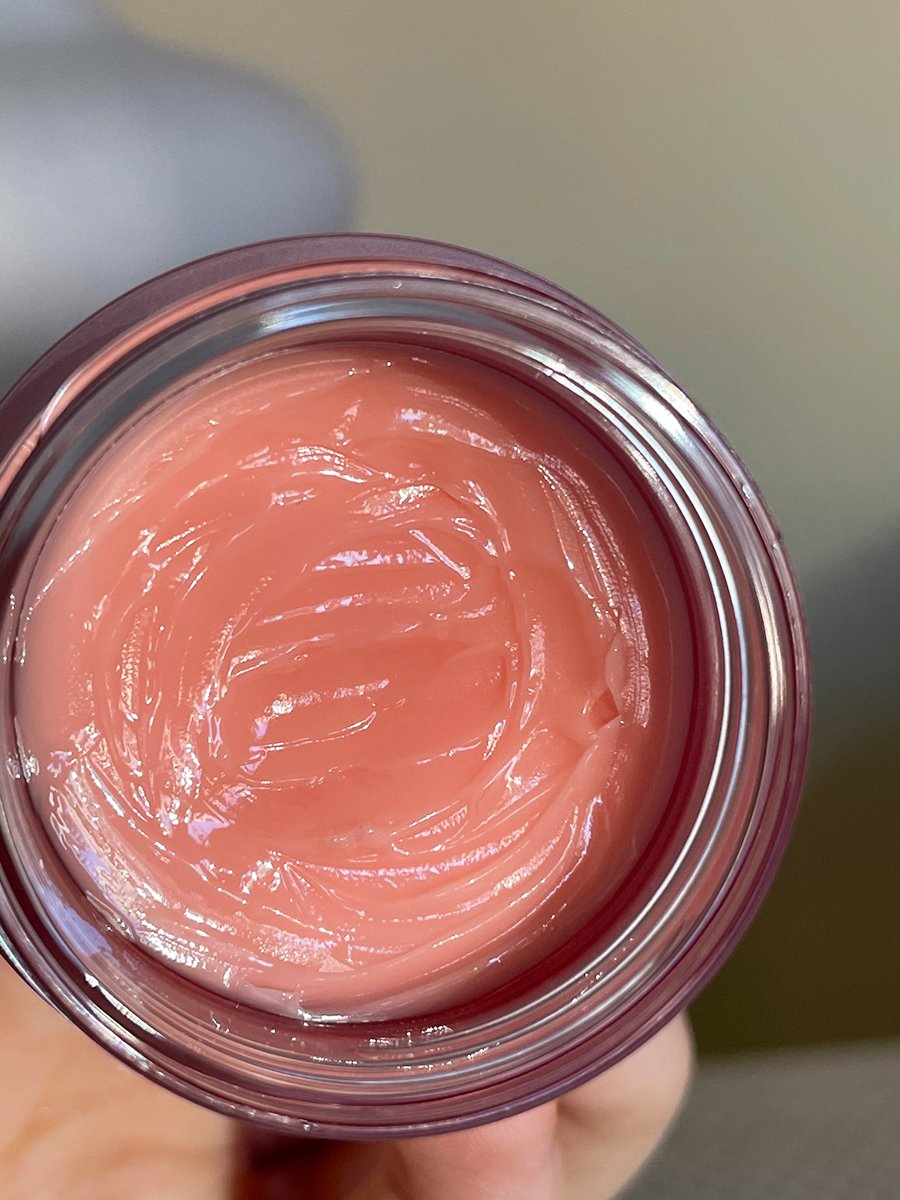 The mask does a good job at sealing that moisture in and creating a protective layer. Because of its texture it helps prevent the lips from cracking or drying out. Hence, it's a good idea to use it at daytime too, if you're usually exposed to harsh weather conditions.
The color of the mask is pink in the jar but actually applies clear.
I think a big part of the Laneige Lip Sleeping Mask appeal are the different flavors and cute packaging. It has a very eye-catching design. Is it worth it though? Although I do feel that it's overhyped, it's a decent product.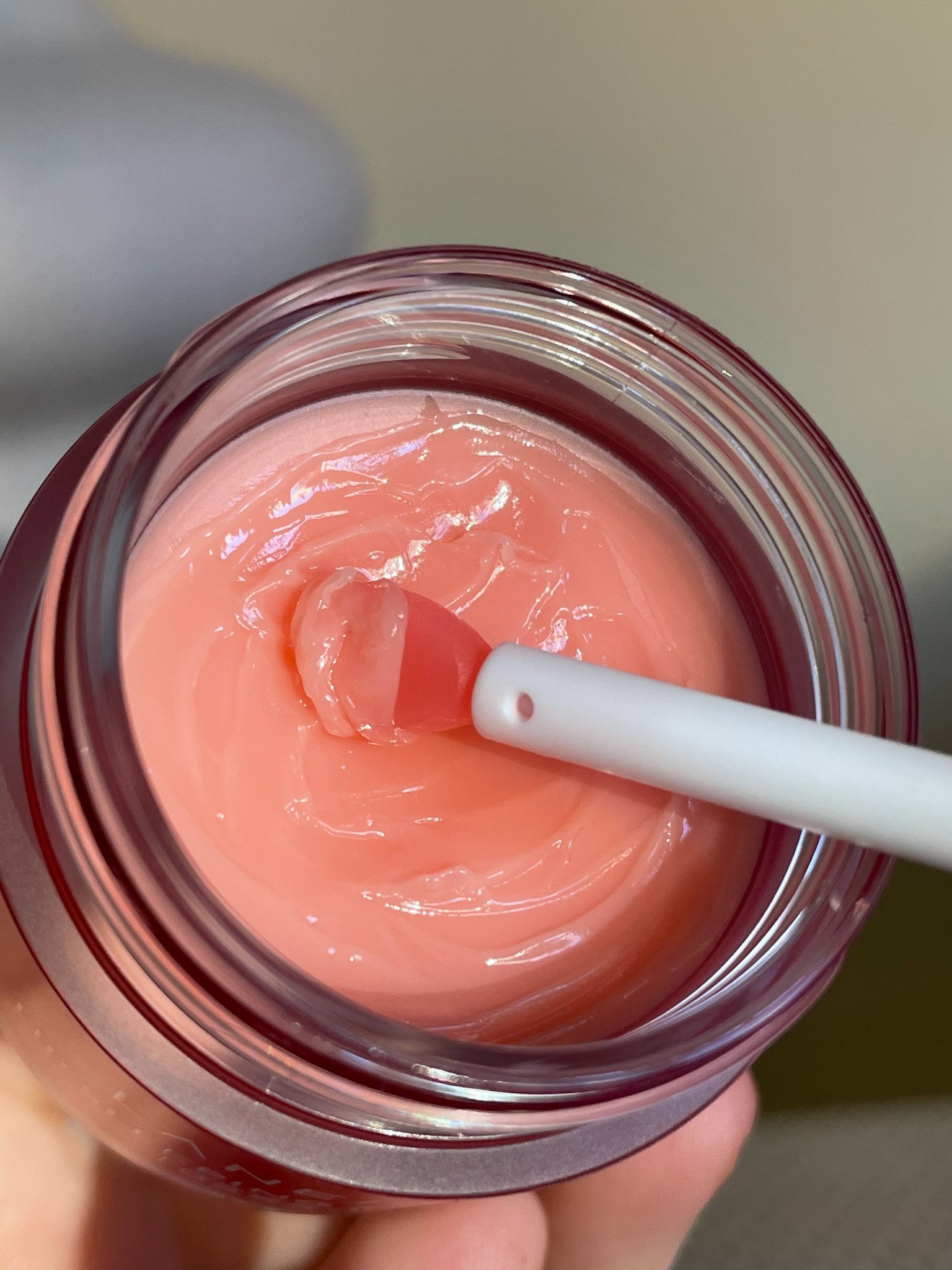 Ingredients
Full ingredients list of the Laneige Lip Mask: Here.

Final Verdict on the Laneige Lip Sleeping Mask
Pros
Visibly softens the lips.
Smooths out flakes.
Plumps.
Nice subtle berry flavor.
Removing it with a towel helps exfoliate dead skin.
Protects lips from external agressors.
Not messy to apply.
The product will last a long time.
Comes with a spatula.
Cons
Lips don't feel that moisturized after it's removed.
I don't feel like it's life changing, but I like this mask. I like how it makes my lips very soft, plumps, wears beautifully as a gloss, comes in cute packaging, and has a pleasant flavor. Helps protect the lips from harsh conditions and prevents cracking. I would repurchase this again, but only if it's on sale though.

Did you find the Laneige Lip Sleeping Mask Review helpful? Have you tried this mask?

---
*Affiliate Links – It means I may earn a small commission when you purchase a product through the links I have provided, at no extra cost to you. I have purchased this product myself.

Related posts
Follow blog via Email
Get the latest posts from this blog delivered to your inbox!
About Me
Hi and welcome to Kbeauty Notes! :) I'm Ledia and I'm very passionate about everything skincare. I created this blog to share my thoughts and experience with many amazing and not so great products out there, hoping to help you make better decisions regarding your skin. I'm very happy to bring you on this journey with me and I hope you enjoy it! <3

My Skin Type: Oily, acne prone, dehydrated, a little sensitive, large pores.

Skincare Concerns: hydration, pore care, anti-ageing, PIE (acne marks), brightening.

Contact: kbeautynotes@gmail.com