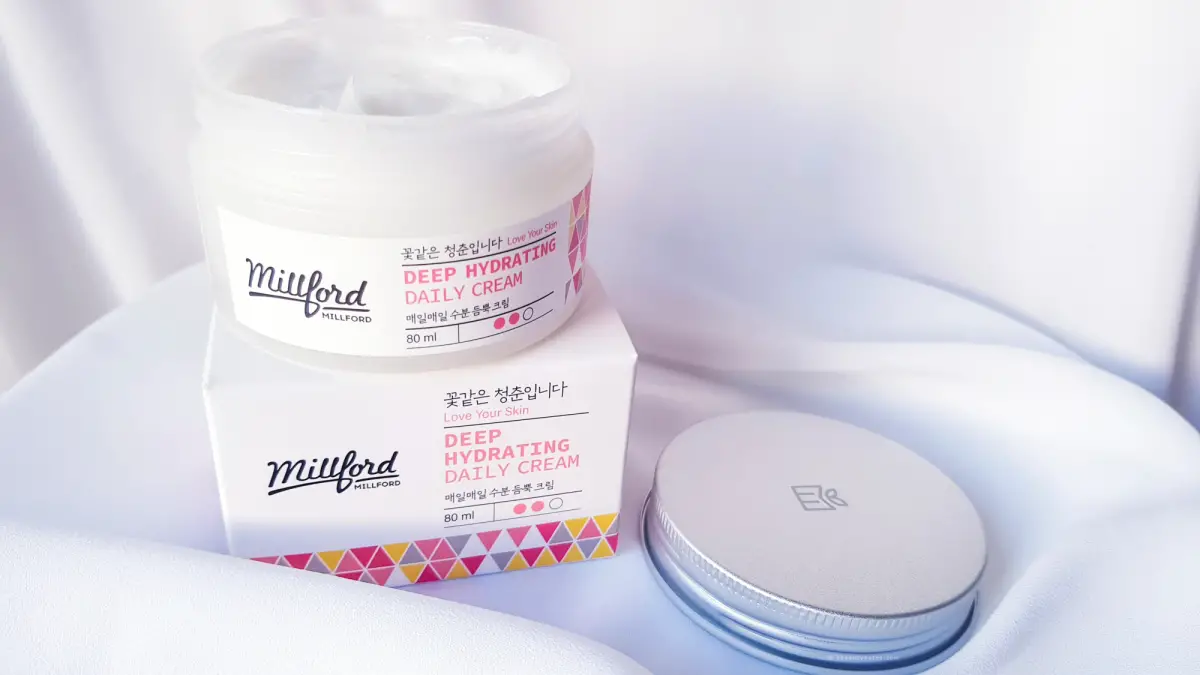 Do you enjoy discovering new K-Beauty brands? Millford is a new Korean skincare brand that has been popping up on my Instagram feed lately. They have a solid range of skincare products from targeting acne to anti-aging. I happily agreed when they offered to send me two of their products to try: a cleanser and a face cream! You can check out my thoughts on their Ivory Clay Foam Cleanser that I shared in my previous post. Whereas, today I'll be reviewing the Millford Deep Hydrating Daily Cream.


What is the Millford Deep Hydrating Daily Cream
The Deep Hydrating Daily Cream is a face cream from the brand's "Love Your Skin" line which is focused on keeping the skin hydrated and healthy. This a daily moisturizer targeted especially for those with combination to dry/dehydrated skin types. It's formulated with humectants and barrier supporting ingredients like Panthenol, Arginine, Betaine and Glycerin. The product comes in a 80ml jar with a screw cap.


Application
Scoop enough cream from the jar with a spatula or clean hands, dot it on the face, and gently spread it around the face. Use at the last step of your skincare routine and make sure to follow with a sunscreen in the morning. If your skin is feeling drier than usual, you can simply go for a second layer.


Consistency
The consistency is creamy. At first glance, it looks like a water cream that would have that light gel-like texture, but it's actually more dense and nourishing. It still spreads effortlessly onto the skin and absorbs well without feeling sticky at all. It also has a soft, non-greasy finish.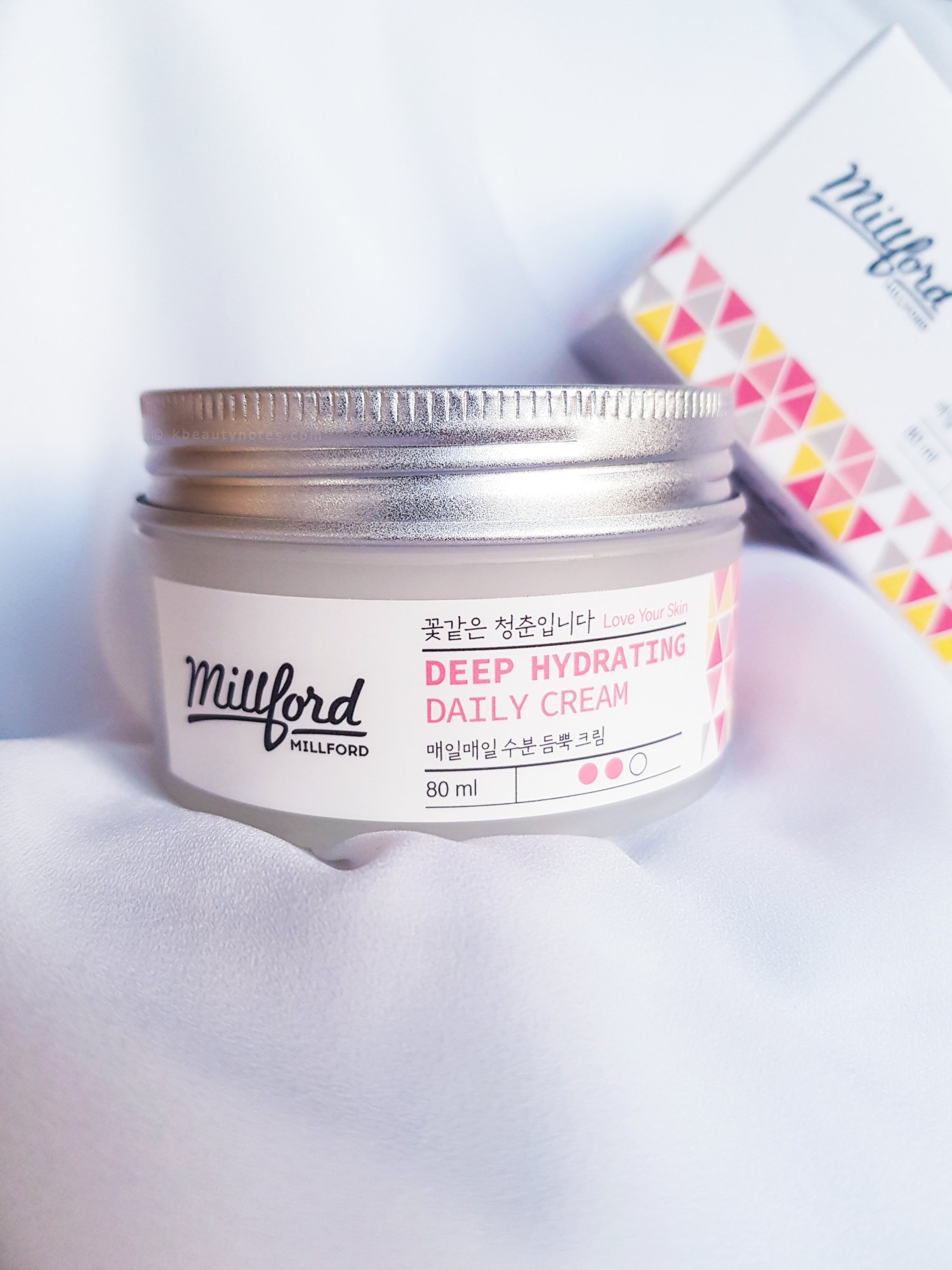 Scent
Despite containing Lemon Peel Oil, the cream doesn't have any noticeable lingering smell. Great choice for those that don't like strong scents in their skincare products.


Performance
My skin is prone to dehydration and sometimes moisturizers for me can feel like they sit on top of the skin like a mask. Although, using layers of hydrating toners and essences usually does the trick in these cases. Other times, they may absorb completely and not provide enough moisture to support the skin.
However, with this cream I can only do 1 layer of toner under it and that uncomfortable feeling is relieved immediately. It really helps reduce the steps in my routine. Hence, this will be great if you don't want to use a lot of products or if you'd like your routine simple and minimal.
It also leaves a smooth finish that's neither greasy nor sticky! The consistency of this cream is truly superb and I love it. The skin texture is also immediately improved. Fine lines get less visible, complexion looks radiant and healthy, and also helps with flaky skin. The moisturization it offers is very long-lasting on me.
These are the reasons why I love using this under my bb cream as it works great as a primer. Makeup won't slide or separate as it sometimes may happen with other moisturizers. Works great under suncreen too, but because my skin is on the oily side (despite my dehydration issue), the sunscreen must be lightweight and not dewy or glowy. I can get away with using the cream in the morning right now since the weather has gotten really cold and I don't get as oily. But if your skin is just oily and you live somewhere where it's hot and humid, this won't be for you.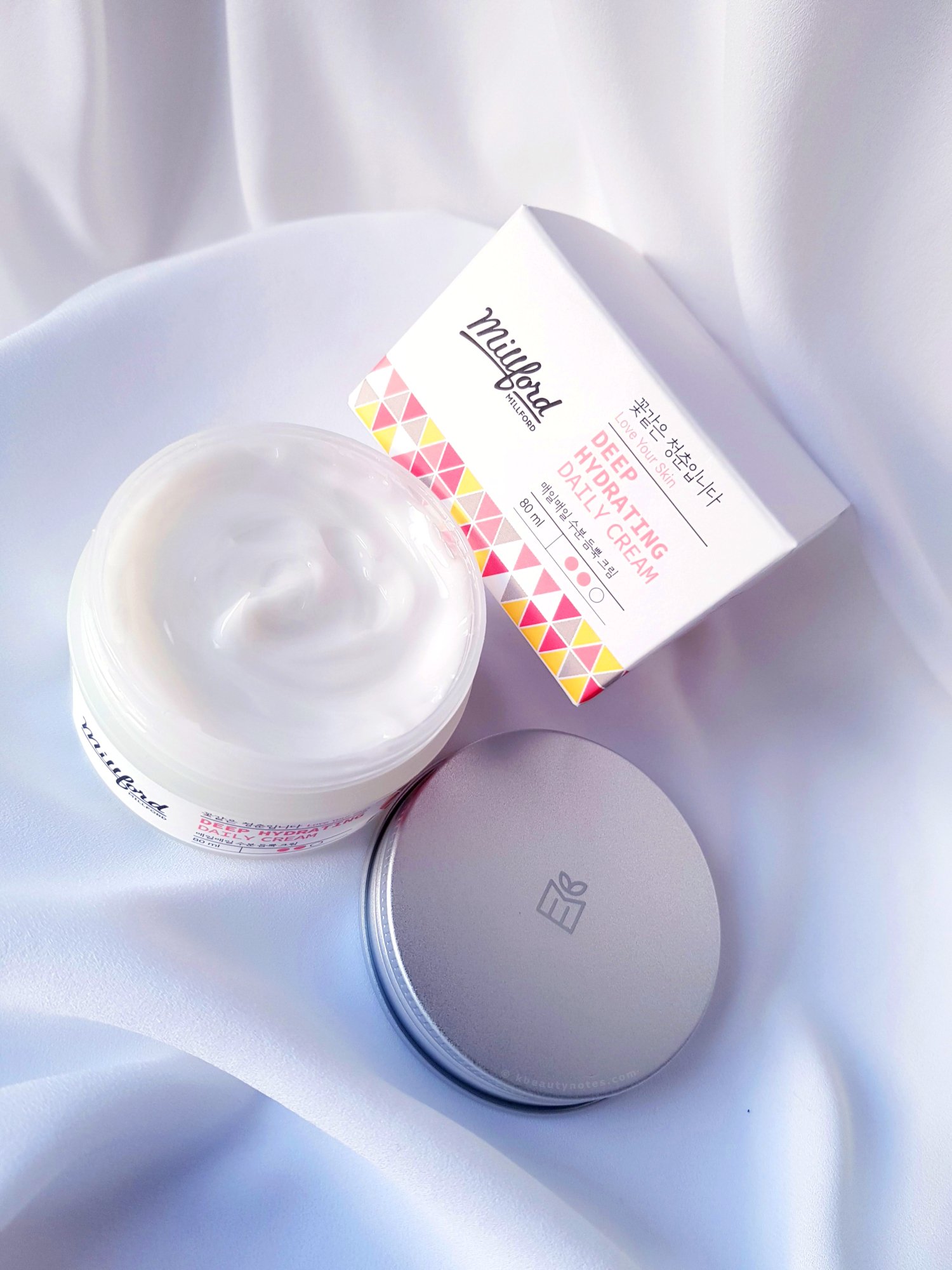 Ideally, I'd say this is most suitable for normal to dry skin types. Depending on how dry your skin feels, you can re-apply the cream multiple times for better hydration. Combination and dehydrated oily skin types can give this a try in the winter time.
Due to the consistency I was concerned that it could break me out or cause congestion, but it didn't! So, I think those with acne prone skin could use this with no issue as well.
No irritation occurred. On the contrary, it feels somewhat soothing for me. I'd recommend it for those with a compromised skin barrier, too.


Ingredients
Panthenol (pro-vitamin B5) – acts as a moisturizer and helps the skin produce more lipids that are important for a healthy skin barrier. Betaine – It is a amino acid derivative and has skin protection and moisturization properties.
Sunflower Oil – It's a great emollient that protects & enhances the skin barrier.
Glycerin – Natural moisturizer and skin-identical ingredient that's great for increasing hydration in the skin.
Sorbitan Olivate – barrier repairing and soothing. Allantoin – Soothing ingredients that also has skin-softening and protecting properties. Can promote wound healing.
Arginine – amino acid that acts as a skin hydrator.
#Free of alcohol and fragrance, but it contains Lemon Peel Oil.

Water, Panthenol, Butylene Glycol, Helianthus Annuus (Sunflower) Seed Oil, Glycerin, 1,2-Hexanediol, Cetearyl Alcohol, Cetearyl Olivate, Caprylic/Capric Triglyceride, Betaine, Sorbitan Olivate, Hydroxyethyl Acrylate/Sodium AcryloyldimethylTaurate Copolymer, Dimethicone, Ethylhexylglycerin, Allantoin, Arginine, Carbomer, Xanthan Gum, Citrus Limon (Lemon) peel oil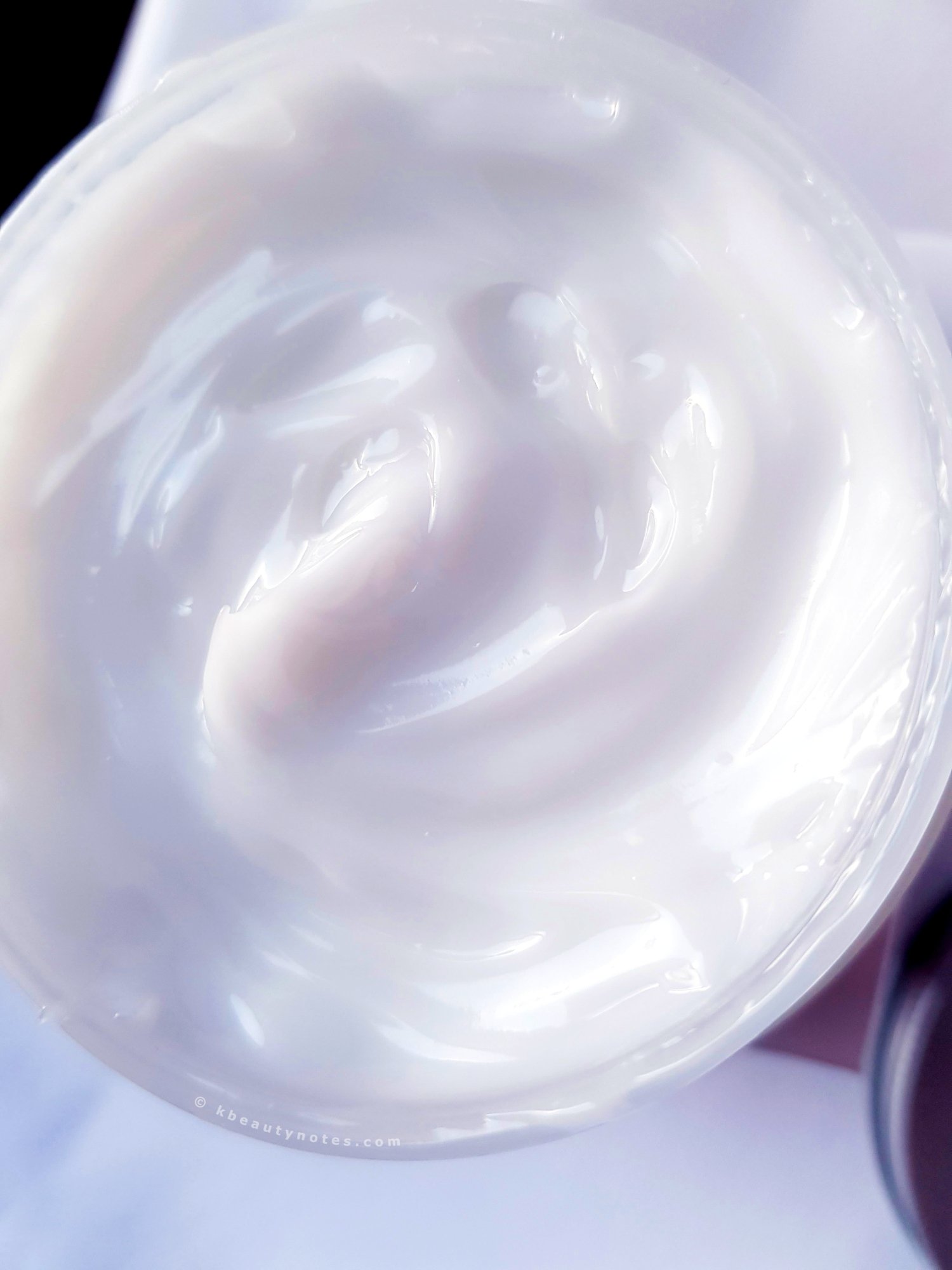 Final Verdict on the Millford Deep Hydrating Daily Cream
Pros
Feels moisturizing and it has a long-lasting effect.
Relieves any tight feeling.
Smooth non-sticky finish and makes the skin feel very soft.
Plumps the skin making it appear bouncier.
Most suitable for normal-dry skin types, and combination and dehydrated oily skin (for winter).
It didn't break me out or congest my skin.
Feels somewhat soothing.
Great if your skin barrier is compromised.
Works superb under makeup and sunscreen.
Cruelty-free.
Cons
Not for oily skin as a morning moisturizer or if you live in hot humid climate.
To be honest, I wasn't expecting much from the cream because I thought it would be kind of basic, but it exceeded my expecations! Face creams are not exactly my favorite type of skincare product and I don't use them that consistently. However, I've been reaching for the Deep Hydrating Daily Cream every single day because it offers long lasting hydration, velvelty soft non-sticky/non-oily finish, and makes the skin look so healthy and radiant. I haven't missed a day without using it under my makeup, because it works so well as a primer, too. Besides, it hasn't caused me any pimples!

I highly recommend you try this if you suffer from dryness/dehydration. You can easily layer it if you find it lacking or use it in combination with a moisturizing sunscreen in the AM and mix it with an oil in the PM. For sensitive skin types: Unless you know for certain that EOs cause you sensitivity, I don't think there's a reason to avoid this. Also, it comes in 80ml format which is much more than your usual 50ml moisturizer.

Where to buy: You can find this face cream at www.millford.co.kr for the regular price of $26 – Size 80ml. It's available on Yesstyle* (use code KBEAUTYNOTES for extra $ off) and it can also be found at Stylevana US* & Stylevana EU*.



Did you find the Millford Deep Hydrating Daily Cream Review helpful? Are you curious about this brand? Let me know if there are any products you're interested in trying.


---
*AD – in collaboration with Millford, but all views in this post are completely my own!
*Affiliate links – It means I may earn a small commission when you purchase a product through the links I have provided, at no extra cost to you. For more information, see Disclosure Policy.


Related posts
Follow blog via Email
Get the latest posts from this blog delivered to your inbox!
About Me
Hi and welcome to Kbeauty Notes! :) I'm Ledia and I'm very passionate about everything skincare. I created this blog to share my thoughts and experience with many amazing and not so great products out there, hoping to help you make better decisions regarding your skin. I'm very happy to bring you on this journey with me and I hope you enjoy it! <3

My Skin Type: Oily, acne prone, dehydrated, a little sensitive, large pores.

Skincare Concerns: hydration, pore care, anti-ageing, PIE (acne marks), brightening.

Contact: kbeautynotes@gmail.com