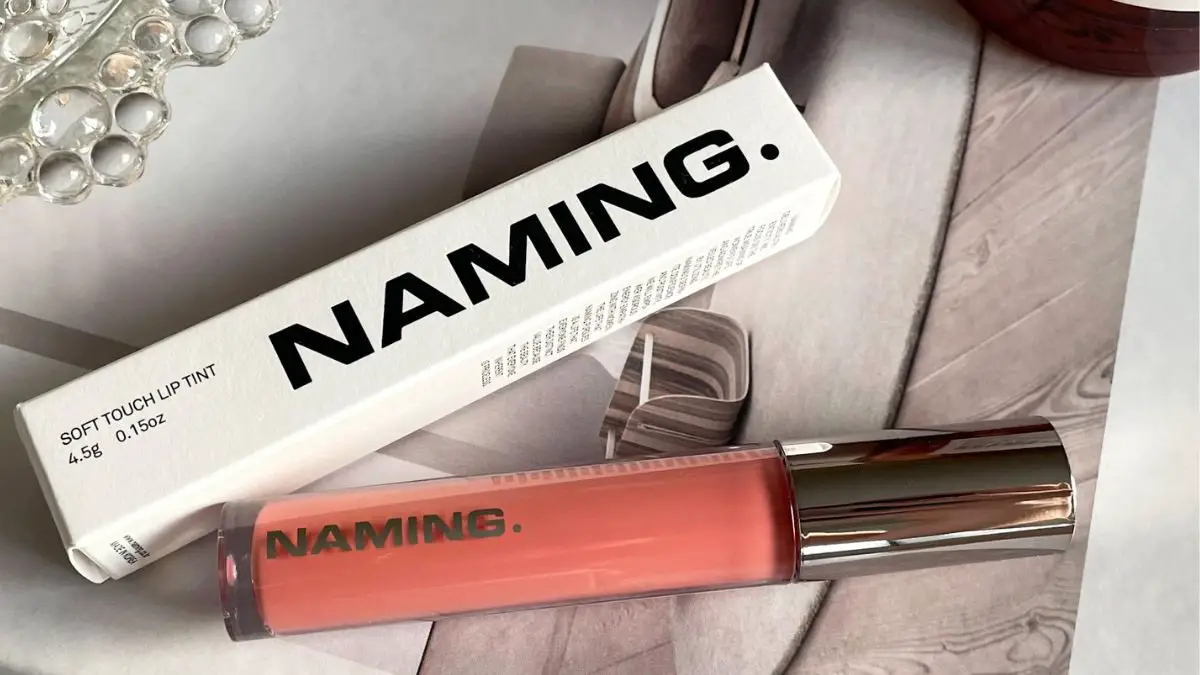 Have you heard of NAMING before? This Korean makeup brand is not as widely known as some others, but I've seen many Korean Youtubers use their products. Since I had it on my wishlist for a long time, I decided to pick up the NAMING Soft Touch Lip Tint (5ml) this time at JOLSE in the shade Meets.
NAMING Soft Touch Lip Tint
I thought this was going to be another typical velvety formula but it's quite different. It is lightweight and does feel velvety, but it has a combination of an oil base, which allows it to go smoothly on the lips, and a powdery finish. The latter gives it its soft silky texture without any stickiness.
It comes in 4 different shades:
CRO01 Posy: Muted plum-pink color
RDW01 Grant: Modern pink-red color
RDC01 Total: Deep chili-red color
BGW01 Meets: Fig beige-peach color
Packaging
I have to confess that I have started to get influenced by the packaging lately when I choose makeup. This comes in such an elegant tube with a metallic cap that I absolutely love.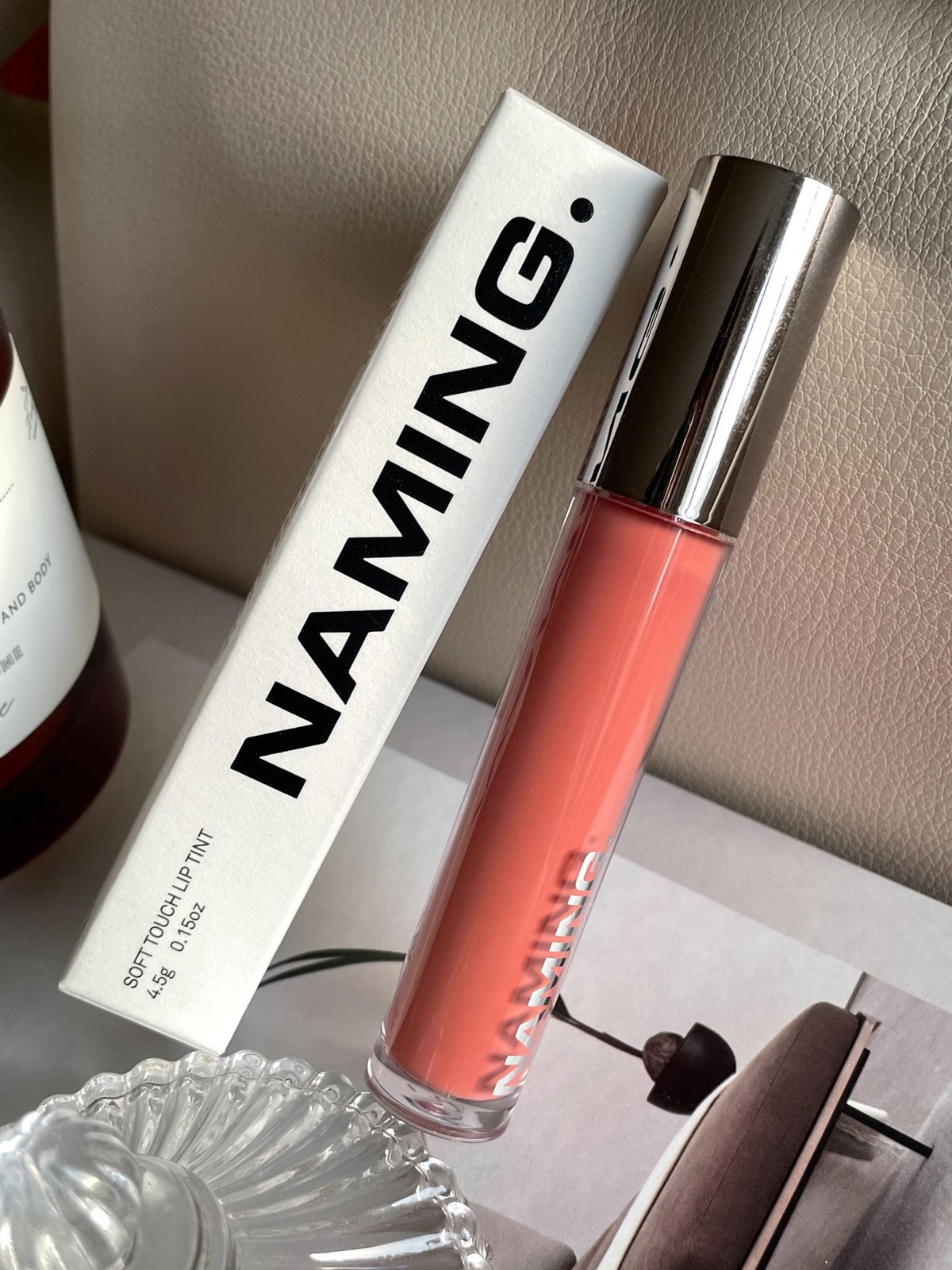 Performance
The lip tint dries down matte after a couple of seconds. It's thinner than other velvet type lip tints but this doesn't impact its opacity. However, due to the thinner formula, it's easier for it to cling onto flaky bits, so lip prep is needed before applying it. It doesn't clump on itself though, which is good.
Even with multiple layers, there is no heavy feeling. I love that it stays comfortable on the lips for hours without causing the lips to become dry.
Also Read: Romand Zero Matte Lipstick Review
As for the shade itself, Meets is a peach/coral beige color. It doesn't look as harmonious as shades that have pink in them on my skin tone. It also appears vibrant on me during the day, so I use it mainly at night because it looks more toned down. It would've been a better match for me it if was slightly brighter in color. Overall, it would suit warm undertones better.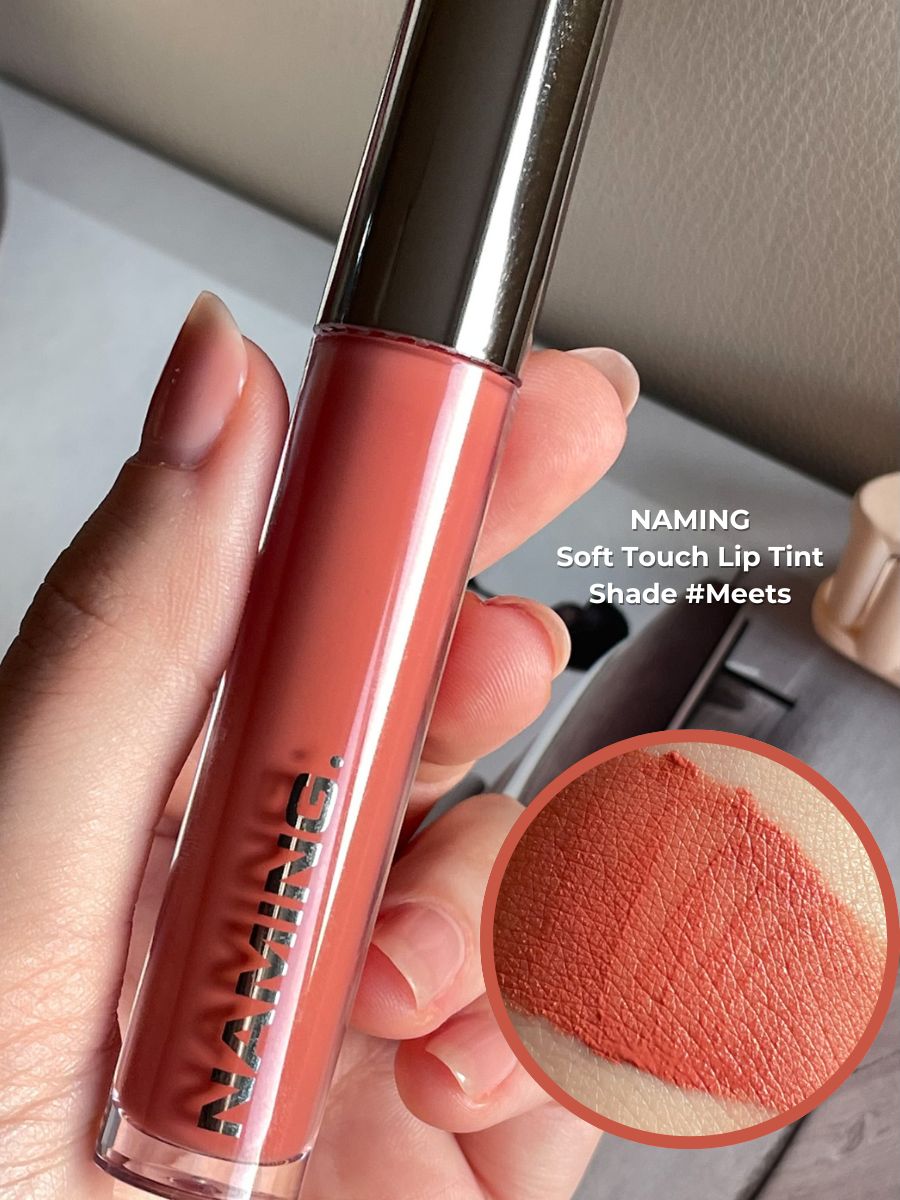 The stain is faint and it's not very long-lasting, which doesn't surprise me considering it's oil-based. It will be fine as long as you don't eat while wearing it.
If you're looking for a long-lasting formula that doesn't transfer, this is not it. However, this is not a priority for me when shopping for lip products, as I can easily re-apply it when needed.
Final Verdict on the NAMING Soft Touch Lip Tint
Pros
Oil-based formula and powdery finish.
Not sticky or heavy.
Thin formula but great pigmentation.
Easy to layer on.
Easy to blend.
It feels comfortable throughout the wear without drying the lips.
Pleasant subtle scent.
Cons
Longevity/Transfers easily.
Flaky bits may be more visible without proper lip prep.
The NAMING Soft Touch Lip Tint feels like nothing on the lips! It's so lightweight and airy while giving you the full pigmentation of the tint. Neither sticky nor drying, so it ensures comfortable wear throughout the day. Longevity is an issue with these kinds of formulas, but it depends if it's a deal breaker for you or not. I would love to try more makeup items from this brand in the future.


Did you find the NAMING Soft Touch Lip Tint Review helpful? Would you try this brand? Let me know your favorite K-beauty lip products.
---
*PR – provided by Jolse, but opinions remain my own.
*Affiliate Link – It means I may earn a small commission when you purchase a product through the links I have provided, at no extra cost to you. I greatly appreciate your support for the blog!
Related posts
Follow blog via Email
Get the latest posts from this blog delivered to your inbox!
About Me
Hi and welcome to Kbeauty Notes! :) I'm Ledia and I'm very passionate about everything skincare. I created this blog to share my thoughts and experience with many amazing and not so great products out there, hoping to help you make better decisions regarding your skin. I'm very happy to bring you on this journey with me and I hope you enjoy it! <3

My Skin Type: Oily, acne prone, dehydrated, a little sensitive, large pores.

Skincare Concerns: hydration, pore care, anti-ageing, PIE (acne marks), brightening.

Contact: kbeautynotes@gmail.com