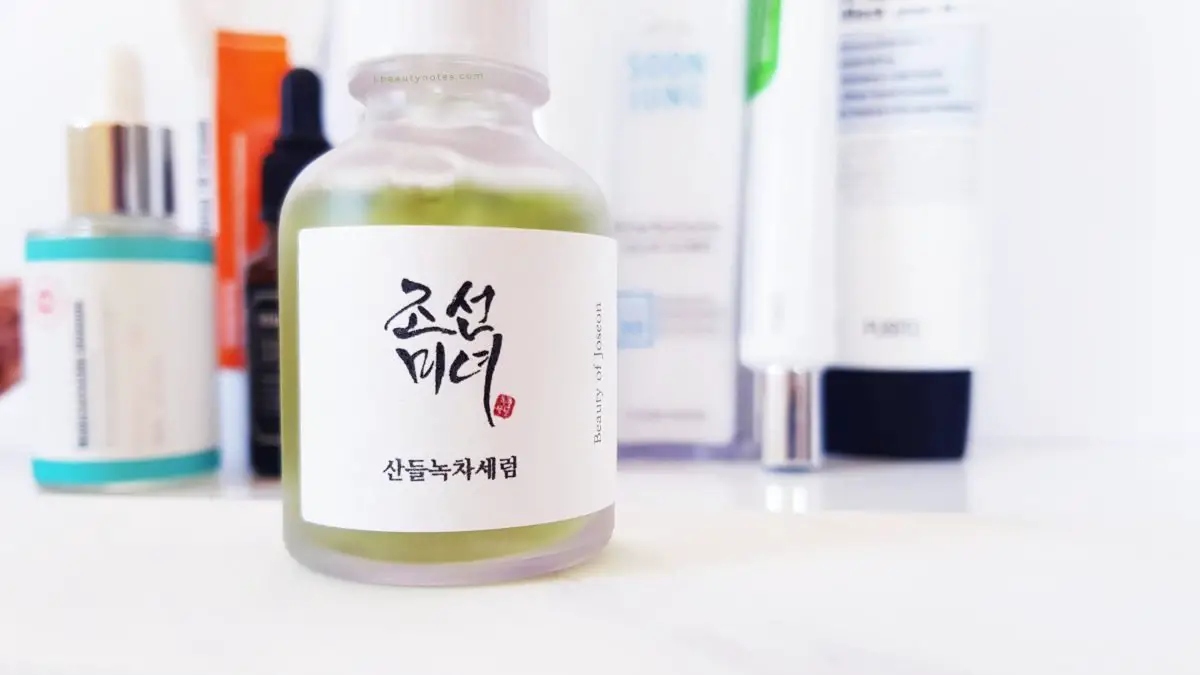 Just like Pyunkang Yul, Beauty of Joseon is another K-Beauty skincare brand that is all about hanbang (한방). For those that are not familiar with the term, hanbang stands for Korean traditional medicine. These brands formulate their products by combining traditional herbal medicine ingredients with more modern ingredients and technologies. You've probably come across the 3 serums from BOJ on social media as the bottles are so aesthetically pleasing. I wanted to try them all, but I thought to buy the Beauty of Joseon Calming Serum first and then decide whether I'd like to try the other 2 – The Glow Serum: Propolis+Niacinamide and the Repair Serum : Ginseng+Snail Mucin.


Where to buy: If you're interested in purchasing the Calming Serum, you can find it at Yesstyle (reward code: KBEAUTYNOTES for 5% extra off your order, can be used with other coupons), Stylevana (code: INF10LED), Stylekorean, and Jolse.
Price: $12-$23
Volume: 30ml (1.01 fl. oz.)
PAO: 12 months.
Packaging: It comes in a 30 ml plastic dropper bottle.
What is the Beauty of Joseon Calming Serum Green Tea+Panthenol?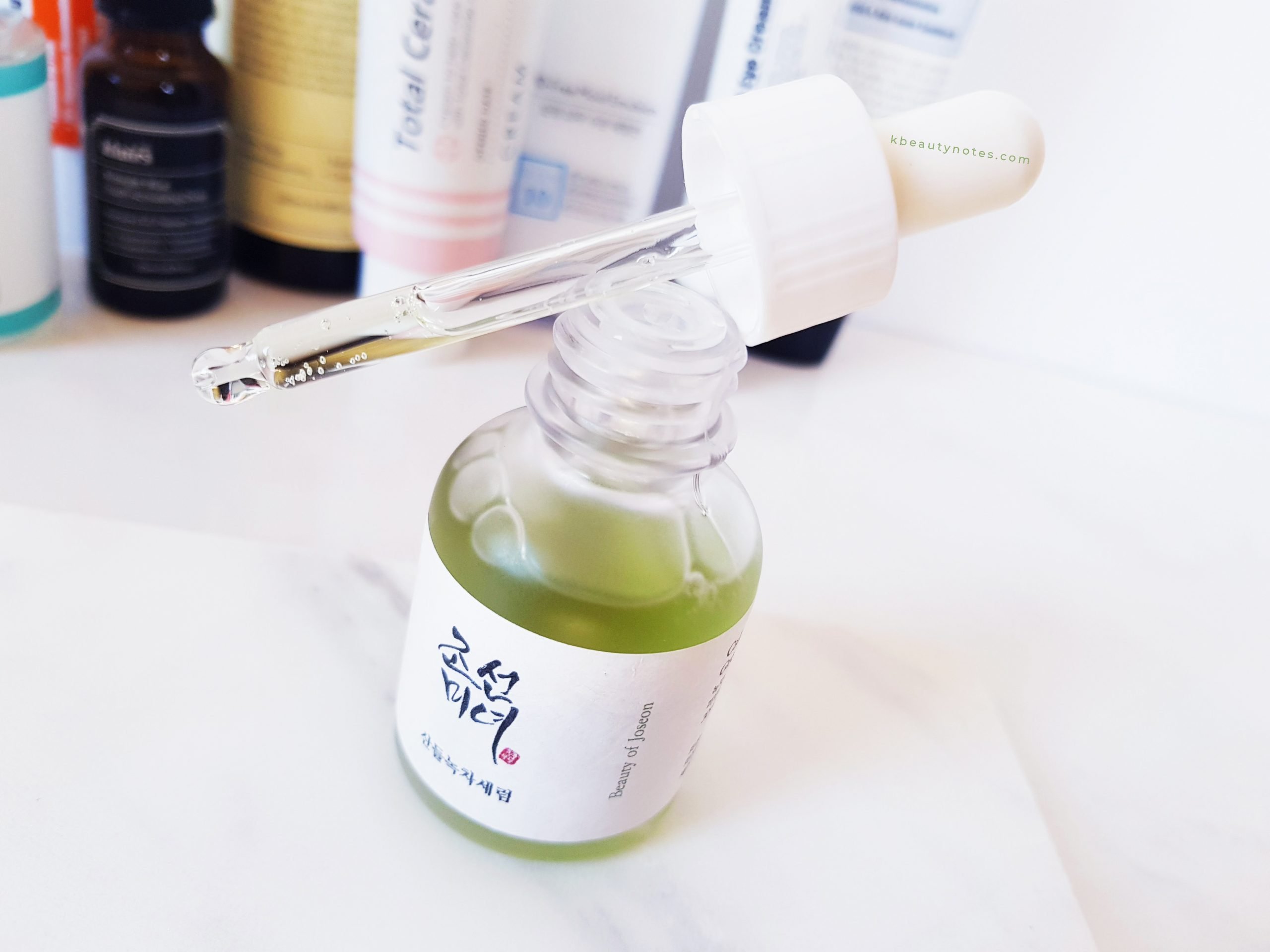 The Beauty of Joseon Calming Serum is a lightweight serum aiming to help with skin calming, soothing, moisturizing, and brightening. The formula contains Green Tea Leaf Water 76.49% + Panthenol 2%, as well as Centella asiatica extract, Artemisia vulgaris (mugwort) extract, and Sodium hyaluronate.


Application
Apply 3-4 drops of the serum after cleansing or your toner step and lightly massage it into the skin until fully absorbed. I personally layer a toner under it for added hydration.


Consistency
The texture is very light, but has a bit of viscosity which helps it spread and apply easily.


Performance
The Beauty of Joseon Calming Serum is on the watery side, but has a beautiful slip to it which makes the application process very pleasant. Afterwards, it feels sticky for about 1 minute depending on how much you have applied. I've noticed that most products containing Centella Asiatica have this tacky feel, but it goes away quickly. Once it sets, the serum is almost undetectable on the skin and leaves a soft finish. Therefore, I think oily skin types will enjoy using it and it will be great during summer, as well. It also won't interfere with your makeup.
I didn't feel like it provided much hydration when my skin was particularly dehydrated, but using it at the serum step was completely fine. That's the beauty of layering. To clarify, when I try a new product I always test it on its own after cleansing a couple of times. I do this to see whether they'll break me out or how they sit on the skin. The Be Plain Cicaful Ampoule feels more hydrating than this serum, but I feel like the Calming Serum soothes my skin a bit better.
Because it reduces the redness on my skin and inflammation, my face appears more even toned. It's supposed to also have a brightening effect and although I didn't notice any significant brightening, there is a subtle difference after consistent use. I'm still halfway through the bottle as I write this review so I hope to get better results when it's emptied. I'm not expecting a miracle, but considering the ingredients (green tea) it sounds promising in this regard.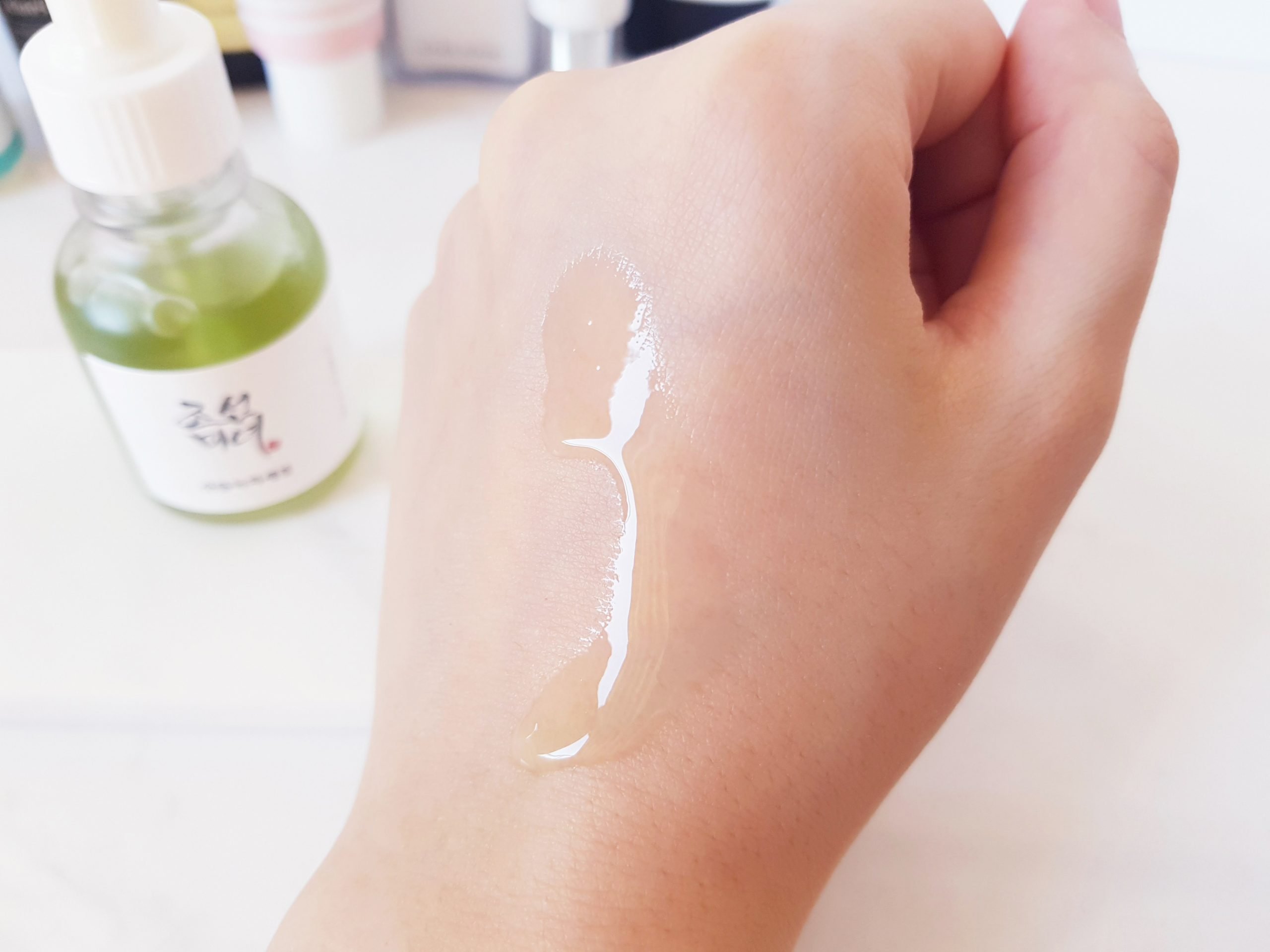 And speaking of ingredients, I love that this contains 76.49% green tea leaf water, which provides anti-ageing, antioxidant and anti-inflammatory benefits! Catechins which are a family of phenolic antioxidants are abundant in green tea and protect the skin against attack from UV radiation-induced free radicals. Panthenol 2% (pro-Vitamin B5) is included as a humectant to help moisturize and maintain a healthy skin barrier (one of the goodies included in the Round Lab 1025 Dokdo Toner that I reviewed a few weeks ago). Centella Asiatica and Mugwort are also present in this formula to offer skin calming & soothing properties.

The serum has a faint green tea scent which I like. It didn't break me out or irritate my skin. As the consistency is very light, it didn't affect my makeup in any way.


Ingredients
The Calming Serum contains Green tea leaf water 76.49% + Panthenol 2%.
Artemisia Vulgaris Extract (Mugwort), Centella Asiatica Extract, Propolis Extract, Sodium Hyaluronate (Hyaluronic Acid) and more.
The formula is alcohol-free, fragrance & essential oil-free.
Camellia Sinensis Leaf Water, Water, Methylpropanediol, Glycerin, Butylene Glycol, Centella Asiatica Extract, Panthenol, Pentylene Glycol, 1,2-Hexanediol, Chondrus Crispus Extract, Saccharum Officinarum (Sugarcane) Extract, Artemisia Vulgaris Extract, Melia Azadirachta Leaf Extract, Sodium Hyaluronate, MeliaAzadirachta Flower Extract, Theobroma Cacao (Cocoa) Seed Extract, Propolis Extract, Diethoxyethyl lSuccinate, Betaine, Octanediol, Acrylates/C10-30 Alkyl Acrylate Crosspolymer, Allantoin, Sodium Polyacryloyldimethyl Taurate, Tromethamine, Ethylhexylglycerin, Dipotassium Glycyrrhizate, Polyquaternium-51, Glyceryl Acrylate/Acrylic Acid Copolymer, Sodium Phytate, Dextrin, Tocopherol

Final Verdict on the Beauty of Joseon Calming Serum
Pros
It's sticky at first, but dries down to a soft finish.
Lightweight and almost undetectable on the skin.
Antioxidant and anti-inflammatory benefits.
Feels soothing and reduces redness.
Most suitable for normal, combination, oily and sensitive skin types.
Fragrance & EO-free.
Cruelty-free.
Cons
Not much hydration for dehydrated or dry skin.
This is a really lightweight serum that you can use morning and night to calm and soothe your skin. Great for oily skin types as it doesn't make the skin greasy and won't affect your makeup. The formula is made up of so many goodies and it leaves out potential irritants like alcohol, fragrance & essential oils for those that can be sensitive to them. As I mentioned, it won't be enough if you're looking for a hydrating serum, depending on how dry your skin is.

Next, I would like to try out the other two serums from the brand: the Glow Serum and the Repair Serum because I love niacinamide and snail mucin.



Did you find this Beauty of Joseon Calming Serum Review helpful? Have you tried the brand's serums? Please let me know in the comments.


---

*Affiliate links. It means I earn a small commission when you purchase a product through the links I have provided. You will not be charged extra if choosing to do so. The product has been purchased with my own money and I will always share my honest opinion and experience. Sincerely thankful to all of you that support my blog! For more information, see Disclosure Policy.


Related posts
Follow blog via Email
Get the latest posts from this blog delivered to your inbox!
About Me
Hi and welcome to Kbeauty Notes! :) I'm Ledia and I'm very passionate about everything skincare. I created this blog to share my thoughts and experience with many amazing and not so great products out there, hoping to help you make better decisions regarding your skin. I'm very happy to bring you on this journey with me and I hope you enjoy it! <3

My Skin Type: Oily, acne prone, dehydrated, a little sensitive, large pores.

Skincare Concerns: hydration, pore care, anti-ageing, PIE (acne marks), brightening.

Contact: kbeautynotes@gmail.com