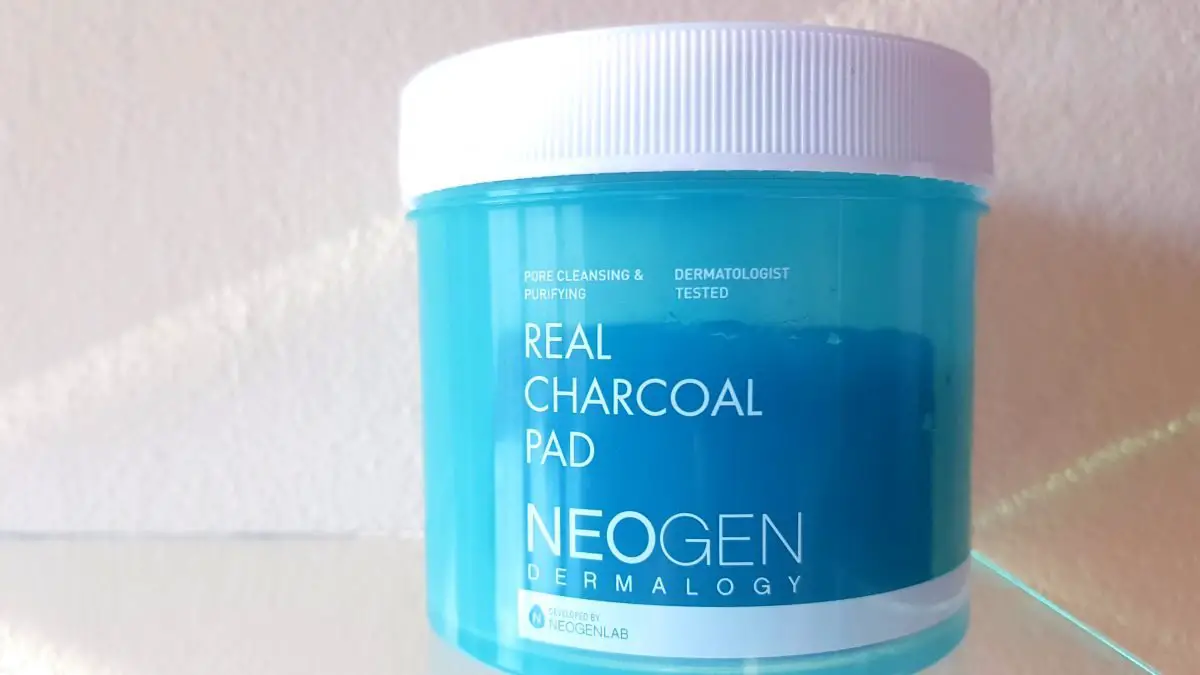 Face pads are not really my cup of tea to be honest. But seeing how many brands have come out with their own versions it means they're pretty popular and people actually enjoy using them. The only ones I had tried previously were the COSRX One Step Original Clear Pads, which I felt like didn't do much for me. I was hesitant to try these NEOGEN Dermalogy Real Charcoal Pads at first, worrying that they may dry out my skin. That's why I saved them for last to try and review.


What are the NEOGEN Dermalogy Real Charcoal Pads?
Claims: The Neogen Dermalogy Real Charcoal Pads contain Bamboo Charcoal, Canadian Glacial Soil, Hungarian Moor MUD, and Peat Water. They are meant to help cleanse the pores, absorb sebum, exfoliate and tighten the pores for a smooth skin texture. The essence is also formulated with ABS Ginger Mint Extract Cooling, a patented ingredient that lowers skin temperature for a cooling effect. It has a pH of 5.6.
The product comes in a plastic container with a screw top lid and has 60 pads inside (150ml – 5.07 fl.oz.).


Application
After cleansing, gently wipe your face and neck avoiding the eye area. You don't have to double cleanse AND use these. I personally follow up with the pad right after oil cleansing. There is no need to rinse it off afterwards. Make sure to always close the lid well after you're done, so the pads don't dry up. They can be gentle enough for daily use, but I personally use them 3 times a week.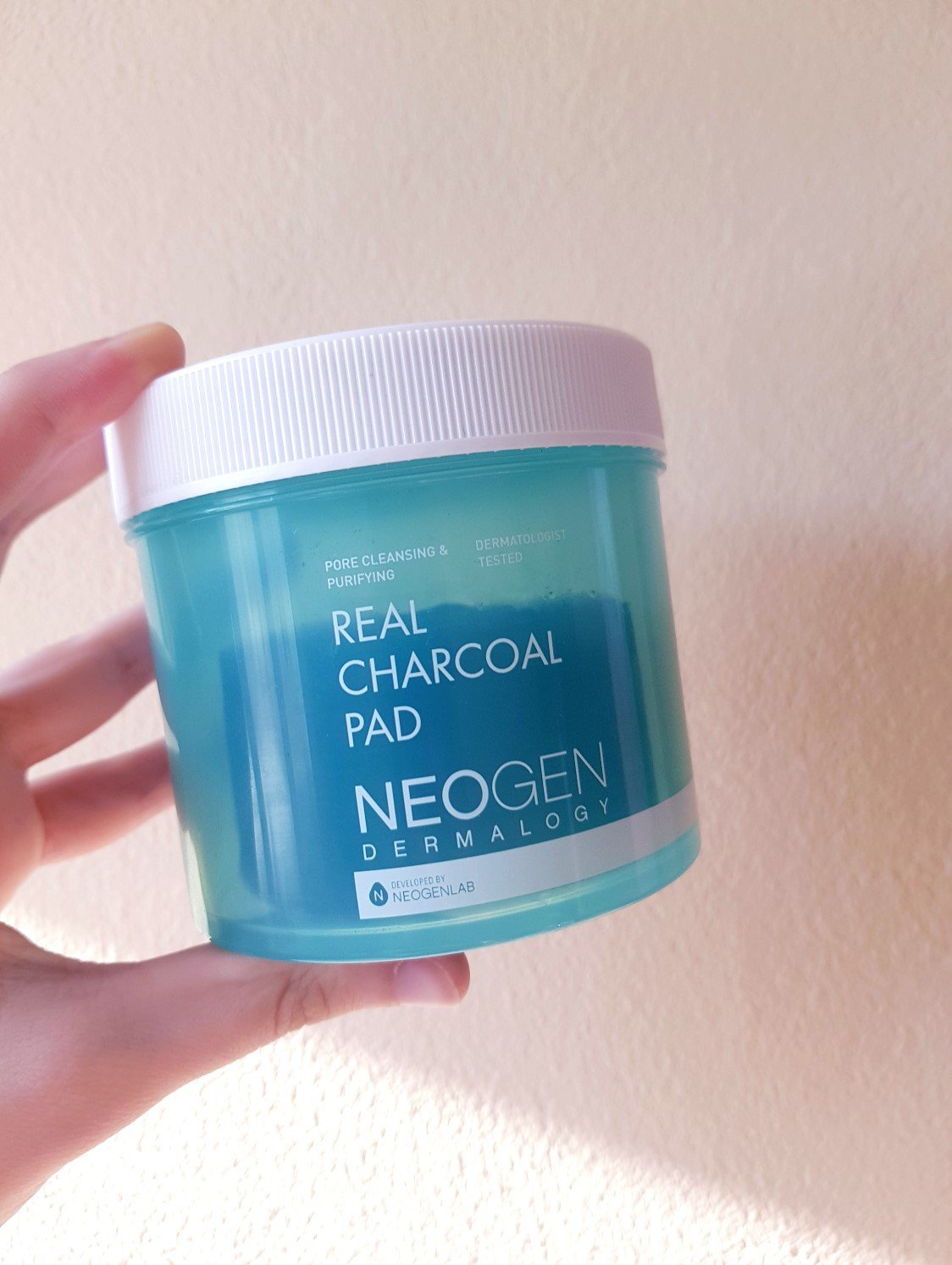 Texture
The pads have the same texture on both sides and don't have a pocket where you can place your fingers. They're very smooth and glide on the skin with ease, which is something I really like. I don't want anything scratching my skin causing irritation. Also, they're a decent size and thickness.
The essence is very light and has a bit of an oily slip (not in a bad way).


Scent
This doesn't contain artificial fragrance, but there are a lot of Essential Oils (Orange, Bergamot, Lavender, Eucalyptus, Rose Geranium – check ingredient's list below). Hence, it kinda smells similar to other products which have EOs. It's noticeable, but it doesn't linger for long on my skin.


Performance
The essence doesn't drip from the pads, but they do hold enough essence. Except for my face, I can also do my neck and shoulders using only 1 pad.
Now on to the effects. They offer good oil control. I can feel my face become less oily when using these, so I see them being suitable for oily skin. Besides, they don't dry me out, which is something I experienced with the COSRX pads that contained BHA. I also use them to wipe my face during the day if I'm home to remove excess sebum. It works pretty well without making my face feel weird or like I have a mask on. My skin is prone to dehydration, so I don't feel like these are moisturizing, but those that have no problem with dryness could probably notice it.
They do help with little skin bumps. But at the same time, you should try and see if there is anything in your current routine that may be too rich that's causing them and try to eliminate it.
The pads do a good work with physical exfoliation by removing those annoying flaky bits on the skin.


Regarding pore care, I'd say these are more for maintenance. I find balm/oil cleansers very effective at deep cleansing pores especially on the cheeks. So, these can be a nice addition, but I don't see any dramatic effect from using them on their own. I don't think these make the pores tighter. Well, nothing can to be honest as pores don't open or close, but when they are clean and well moisturized they can APPEAR firmer.
I noticed just a tad bit of redness on my skin the first couple of times. The pads themselves are pretty soft so most likely it was the essence. Hence, if your skin is sensitive these could be sensitizing, and if you react to EOs, I wouldn't risk it.
Not any considerable effect on pimples on my face, but didn't break me out either. Since it controls and removes oil, I break out less on the shoulders though.


Ingredients
The chemical exfoliating ingredients in the essence are: Gluconolactone (PHA) and Capryloyl Salicylic Acid (LHA). These are more gentle than AHA and BHA.
I was surprised to see that the NEOGEN Dermalogy Real Charcoal Pads also contain 3 types of peptides: Palmitoyl Tripeptide-5, Acetyl Hexapeptide-8, Palmitoyl Pentapeptide-4.
Ingredients with antioxidant properties: Caffeine, Zingiber Officinale (Ginger) Root Extract (soothing), Portulaca Oleracea Extract (soothing), Rutin, Propyl Gallate, Sodium Hyaluronate Crosspolymer.
Alcohol-free, but it does contain essential oils.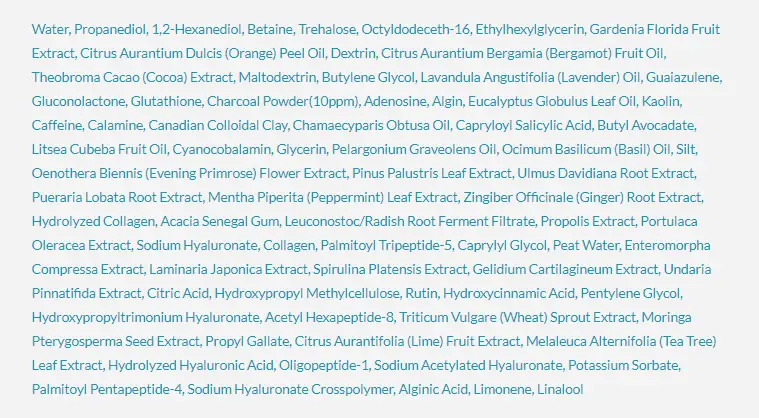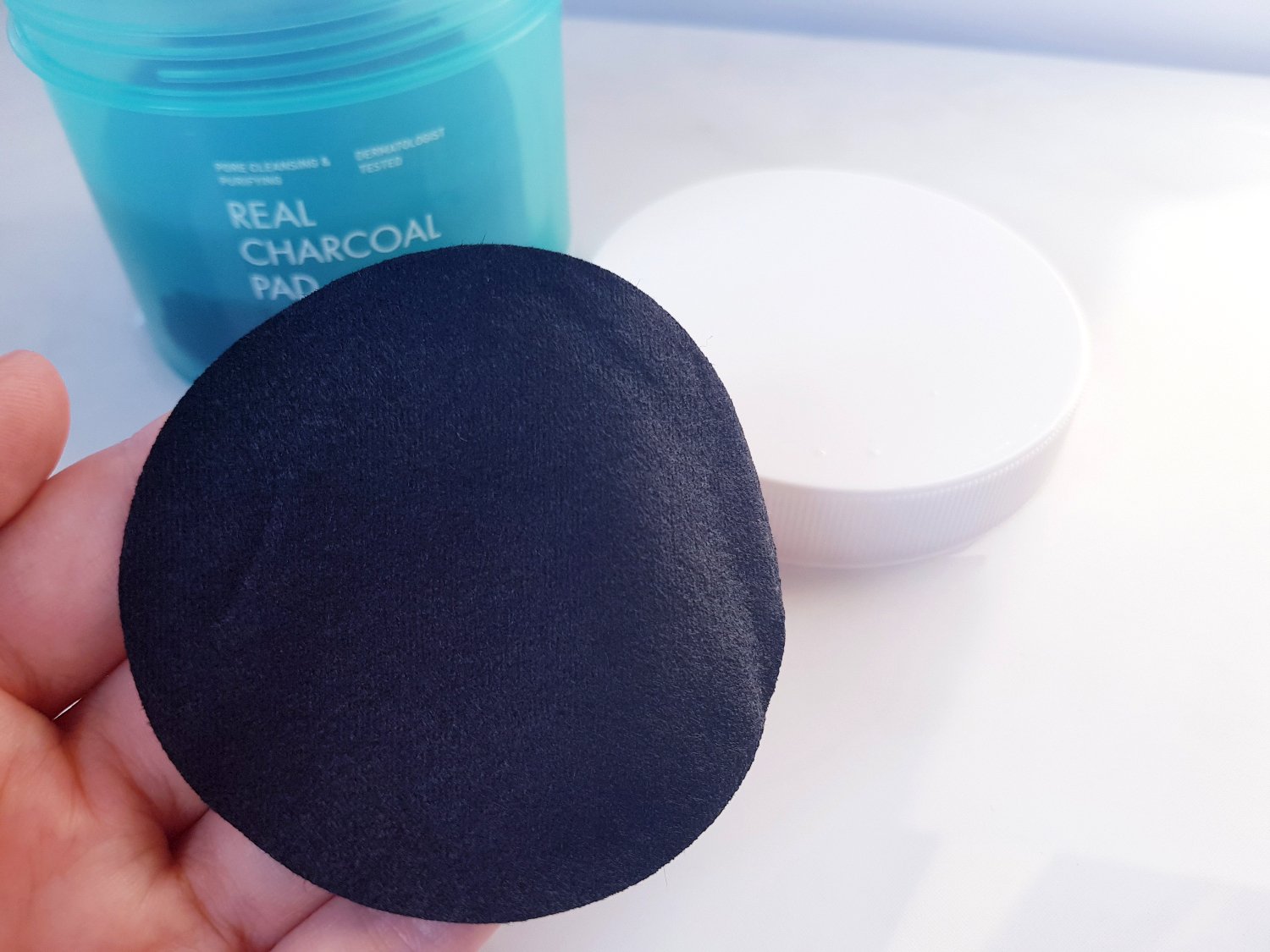 Final Verdict
Pros
Good oil control.
Smooth pads that don't scratch the skin.
Very mild exfoliation.
Improved skin texture.
Non drying.
More suitable for oily, normal and combination skin types.
Didn't break me out.
Convenient to use.
Cons
Contains EOs for those that are sensitive to them.
Probably not suitable for dry skin types.
Although I cannot say I'm blown away, these pads are pretty decent. And they are way better than the COSRX BHA pads. Non-drying, but offer good oil control and remove excess sebum. Gentle physical and chemical exfoliation which improve skin texture by smoothing flaky skin. They work well for pore maintenance. I don't see how these can help dry skin, so I wouldn't recommend them for you dry skin folks. Also, sensitive skin that reacts to EOs should avoid these as they could be sensitizing.

Where to buy: If you're interested in purchasing these pads, you can find them at Stylekorean:
[Neogen] *renewal* DERMALOGY Real Charcoal Pad 60ea for the regular price of $18. Check out their Shipping Info to make sure they ship to your country.


Did you find this NEOGEN Dermalogy Real Charcoal Pad Review helpful? Have you tried these before or any other skincare product from Neogen? If yes, please share your thoughts and skin type!


---
*PR Sample – kindly gifted, but opinions are completely my own.
*Affiliate Links – For more information, see Disclosure Policy.


Related posts
Follow blog via Email
Get the latest posts from this blog delivered to your inbox!
About Me
Hi and welcome to Kbeauty Notes! :) I'm Ledia and I'm very passionate about everything skincare. I created this blog to share my thoughts and experience with many amazing and not so great products out there, hoping to help you make better decisions regarding your skin. I'm very happy to bring you on this journey with me and I hope you enjoy it! <3

My Skin Type: Oily, acne prone, dehydrated, a little sensitive, large pores.

Skincare Concerns: hydration, pore care, anti-ageing, PIE (acne marks), brightening.

Contact: kbeautynotes@gmail.com