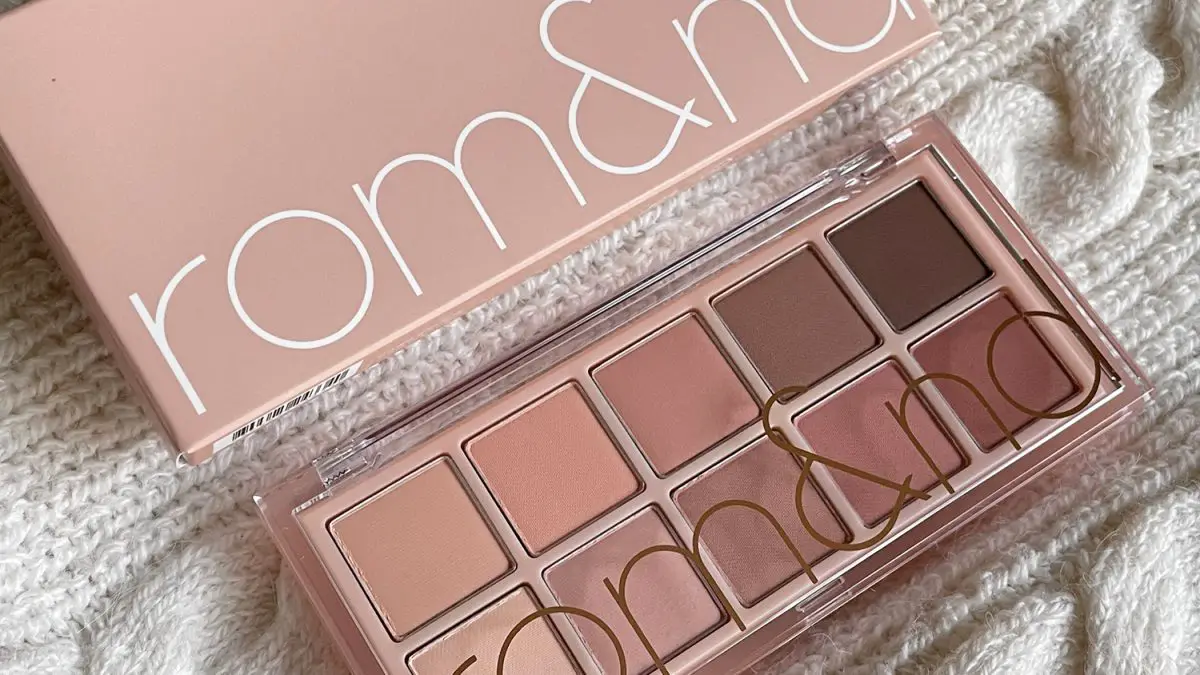 Today I'm reviewing rom&nd Better Than Palette eyeshadow palette in 05 Shade & Shadow Garden. Rom&nd (Romand) is a popular Korean makeup brand which is known for their palettes and lip tints. I've had my eye on their 03 Rosebud Garden palette since these launched because the rosy shades and the glitters look stunning.
However, I was considering a fully matte palette with soft and wearable colors for everyday makeup, so the 05 seemed like the perfect choice.


Where to buy: You can purchase the romand Better Than Eyeshadow Palette at Jolse.com
Price: $15-$26
Volume: 8g
These come in 9 variations:
00 Light & Glitter Garden
01 Pampas Garden
02 Mahogany Garden
03 Rosebud Garden
04 Dusty Fog Garden
05 Shade & Shadow Garden
06 Peony Nude Garden
07 Berry Fuchsia Garden
08 Peach Dalia Garden
Better Than Palette in #05 Shade & Shadow Garden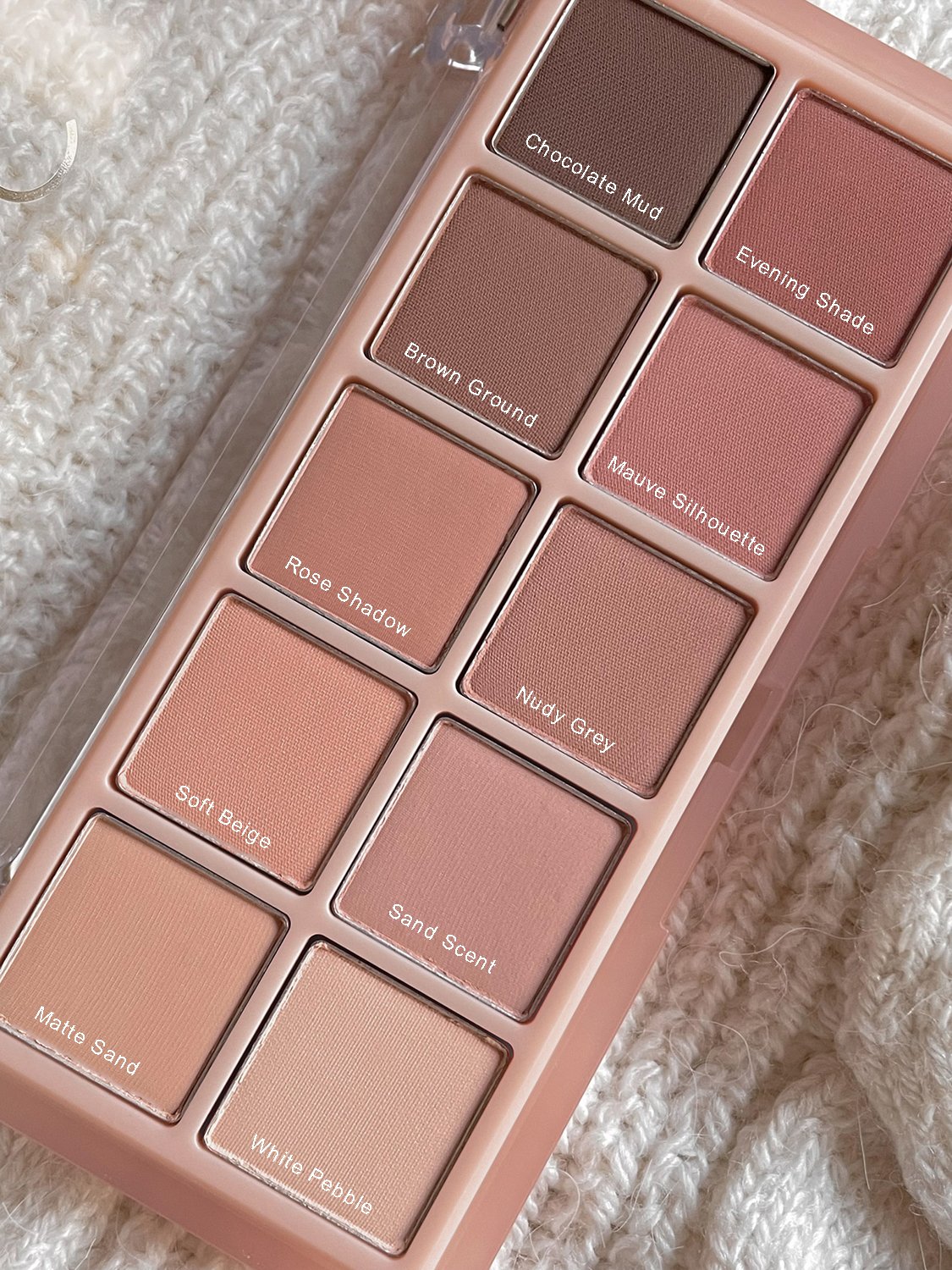 The eyeshadow palette consists of 10 stunning matte shades. In a lot of pictures online it appears as a very warm (golden) palette, however, in reality the shades are a nice variety of pinks, browns, and nudes – soft and muted.


Formula
The amount of pigmentation is good and subtle. Unlike with western eyeshadows which usually are very pigmented and intense, Koreans prefer a softer look so do not expect these to be opaque. They still show up beautifully on the skin though.
If you want the full pigment, you can apply the eyeshadow with your fingertips and use a brush to blend the outer corners. A thin brush can also be used to place the darker shadows close to the lashline.
There is no fallout and you don't swipe a ton of product with the brush. I prefer to be able to build up the color than place more than needed on the eyelid, so this is a plus for me.
The formula is powdery and smooth, but not chalky. They glide easily and blend well without being patchy either.
The only thing is that due to not being super pigmented, I believe these will show only on fair and light skin tones. I prefer to use a primer/concealer on my pigmented lids to allow the eyeshadow to show up true to its color.


Packaging
I love the small and compact design with the transparent lid. It's so easy to take around in my makeup pouch or for traveling. I've come to realize that I prefer this to bulky palettes. Moreover, it looks very cute!
I've read some say it's a very small palette, and that's true regarding its overall packaging, but the pan size is pretty standard.


Wear
They're not very longlasting, but wear for a decent amount of time. I don't mind it. There's still pigment left on my eyelids after a couple of hours. Using a good primer would help improve wear especially for those with oily eyelids.


05 Shade & Shadow Garden Swatches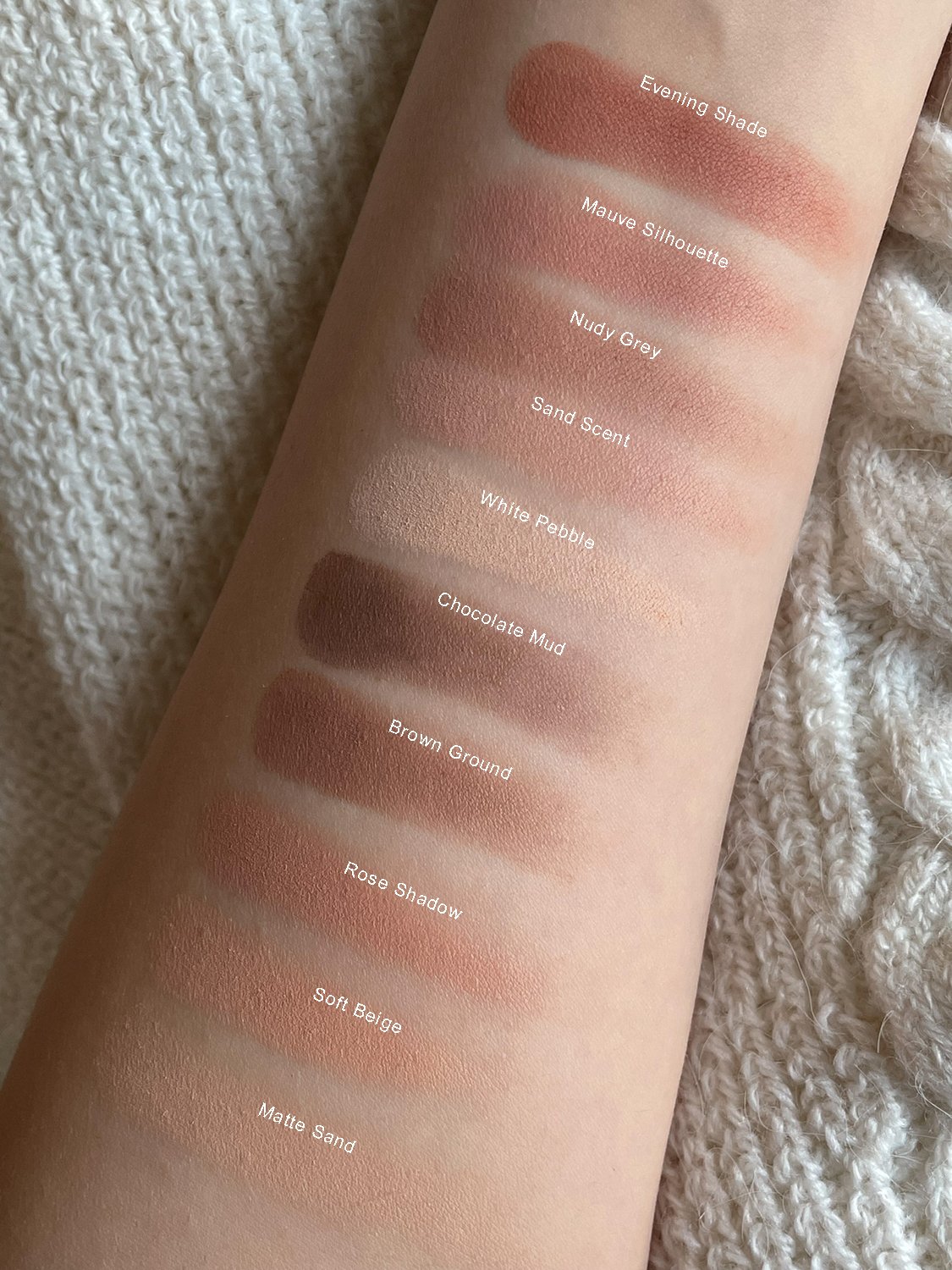 Shades: Matte Sand, Soft Beige, Rose Shadow, Brown Ground, Chocolate Mud, White Pebble, Sand scent, Nudy grey, Mauve Silhouette, Evening Shade.


Final Verdict on the rom&nd Better Than Palette
I truly love this palette and I'm happy I picked it. First, all the shades in the palette are wearable! I've made the mistake in the past of purchasing eyeshadow palettes just because I liked a couple of shades and the rest was left unused. But here I can use every single one of them!

This is a beautiful everyday eyeshadow palette for anyone that likes soft neutral makeup and for beginners as well. I highly recommend it!


Did you find The romand Better Than Palette Review helpful? Have you tried this brand before?

---

*PR – by Jolse, but opinions are completely my own.
*Affiliate Link – It means I may earn a small commission when you purchase a product through the links I have provided, at no extra cost to you.
Related posts
Follow blog via Email
Get the latest posts from this blog delivered to your inbox!
About Me
Hi and welcome to Kbeauty Notes! :) I'm Ledia and I'm very passionate about everything skincare. I created this blog to share my thoughts and experience with many amazing and not so great products out there, hoping to help you make better decisions regarding your skin. I'm very happy to bring you on this journey with me and I hope you enjoy it! <3

My Skin Type: Oily, acne prone, dehydrated, a little sensitive, large pores.

Skincare Concerns: hydration, pore care, anti-ageing, PIE (acne marks), brightening.

Contact: kbeautynotes@gmail.com