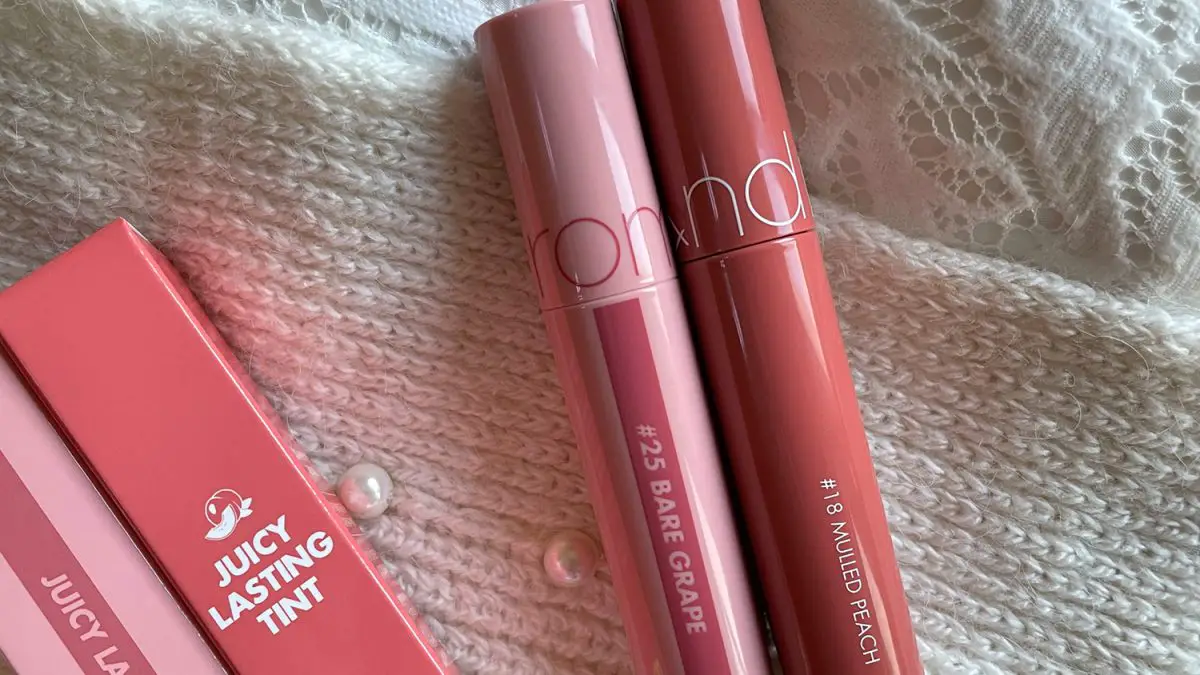 Do you know what gets me as excited as skincare that works great for my skin? When I find lip products that suit me! I'm excited to share with you two new lippies that have been added to my minimal collection: the romand Juicy Lasting Tint in the shade no. 25 Bare Grape from their Juicy Lasting Tint Bare Juicy Series, and no. 18 Mellow Peach from Juicy Lasting Tint Riped Fruit Series (2020 F/W Collection).
To be honest, up until now I have always gravitated towards matte lipsticks or tints just because it seemed like they looked better on me. So, I don't remember when was the last time that I have actually used a lip gloss or a lipstick with a shiny finish. But after trying the romand glossy tints I realized that it was a matter of finding a product that actually suited me!


Where to buy: You can purchase the romand tints at JOLSE – No. 25 Bare Grape 5.5g and No.18 Mulled Peach 5.5g .
Price: $9-$13
Volume: 5.5g


What is the rom&nd Juicy Lasting Tint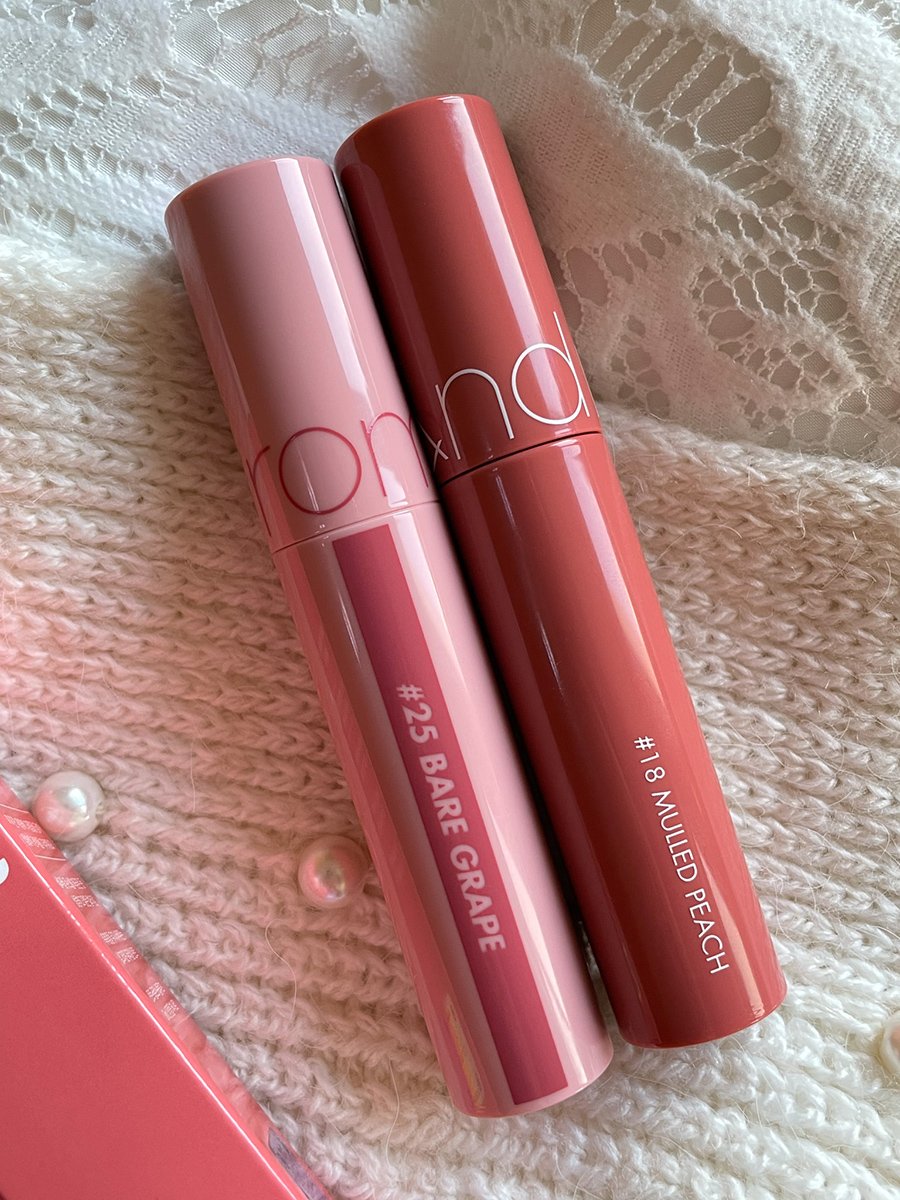 If you think of Romand (롬앤), you'll immediately think of their lip tints! They have come out with such a wide variety of tints and shades that makes it difficult to choose from. You'll want to collect them all!
The Juicy Lasting Tint is a lip tint but has a glossy finish. They describe it as a candy-coated gloss that intensifies over time. And it smells like candy! I absolutely love the scent.
The brand even recommends combining shades to create the Korean "gradient lip" look.


Packaging
These come in sturdy plastic tubes with a doe foot applicator (picture below). To be honest the packaging is very cute!


Performance
Bare Grape is a beautiful pink shade with a hint of beige. My lips are pigmented (pink to mauve) so the tint appears darker on me than on romand's models, however it still looks very pretty with the undertone of my lips. By itself, the shade is not very cool tone, and if your lips have no pigment, it will look more neutral.
Whereas Mulled Peach is a muted peach color which also works well for me. Anything too bright or coral makes a lot of contrast with my skin tone, so this one is perfect! You can check the swatches below and also notice the shades more clearly on the tube of the applicator.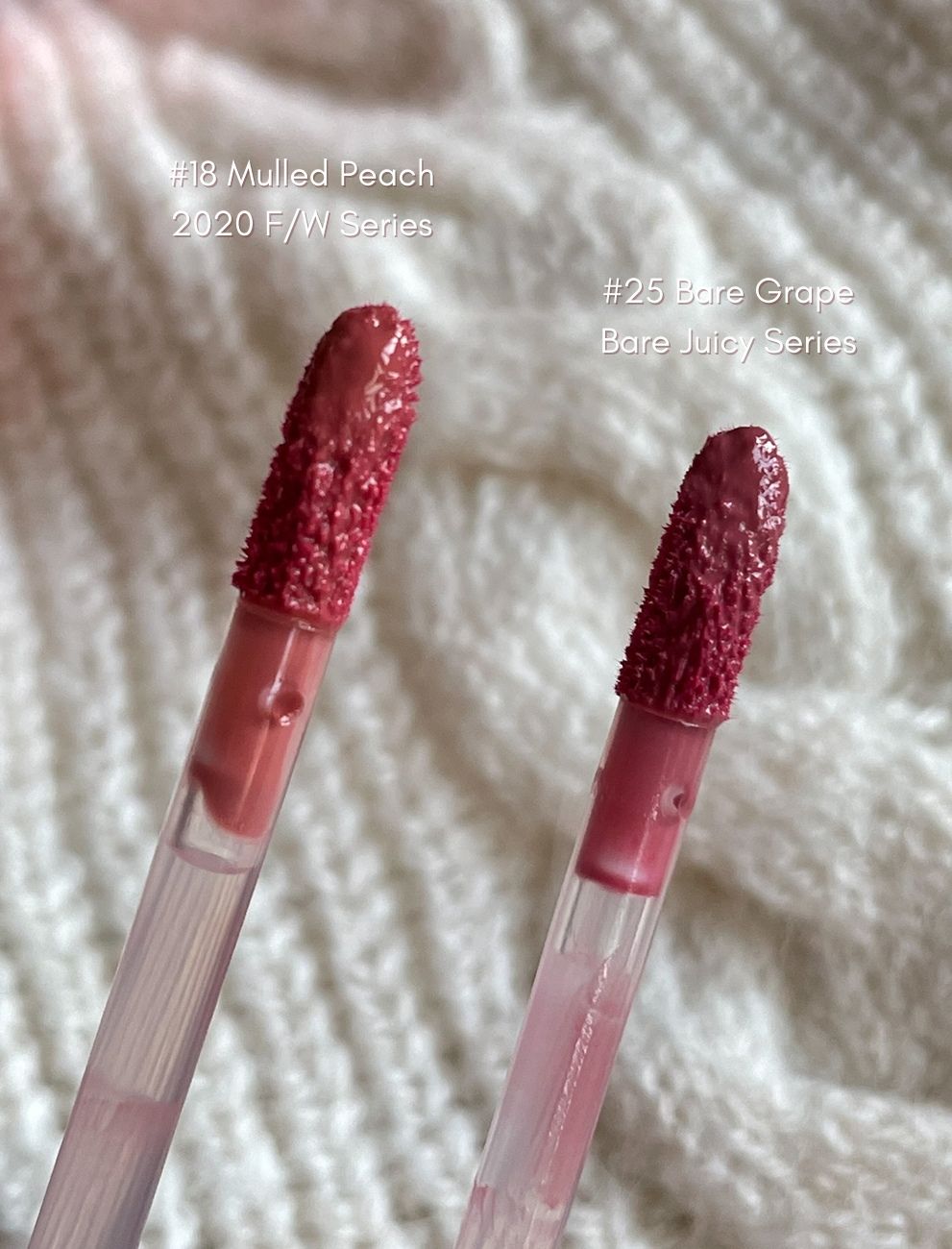 Pigment: You can apply these in a thin layer for a more subtle and soft look like an MLBB, or apply generously to get the shade look more intense.
The finish is glossy and the formula feels comfortable on the lips – not overly sticky (they say it has a syrupy finish, but I don't mind the slight stickiness). Perfect for dry lips as well because it keeps them moisturized and doesn't emphasize texture. Applies evenly and fades evenly too with no patchy spots.
Due to the formula, it's not very long lasting and, of course that it transfers. The lips still remain slightly tinted once the glossy layer fades. I don't mind that it wears off faster than other tints because it looks so juicy, the shades are gorgeous and doesn't dry out the lips with time. You can just re-apply as needed.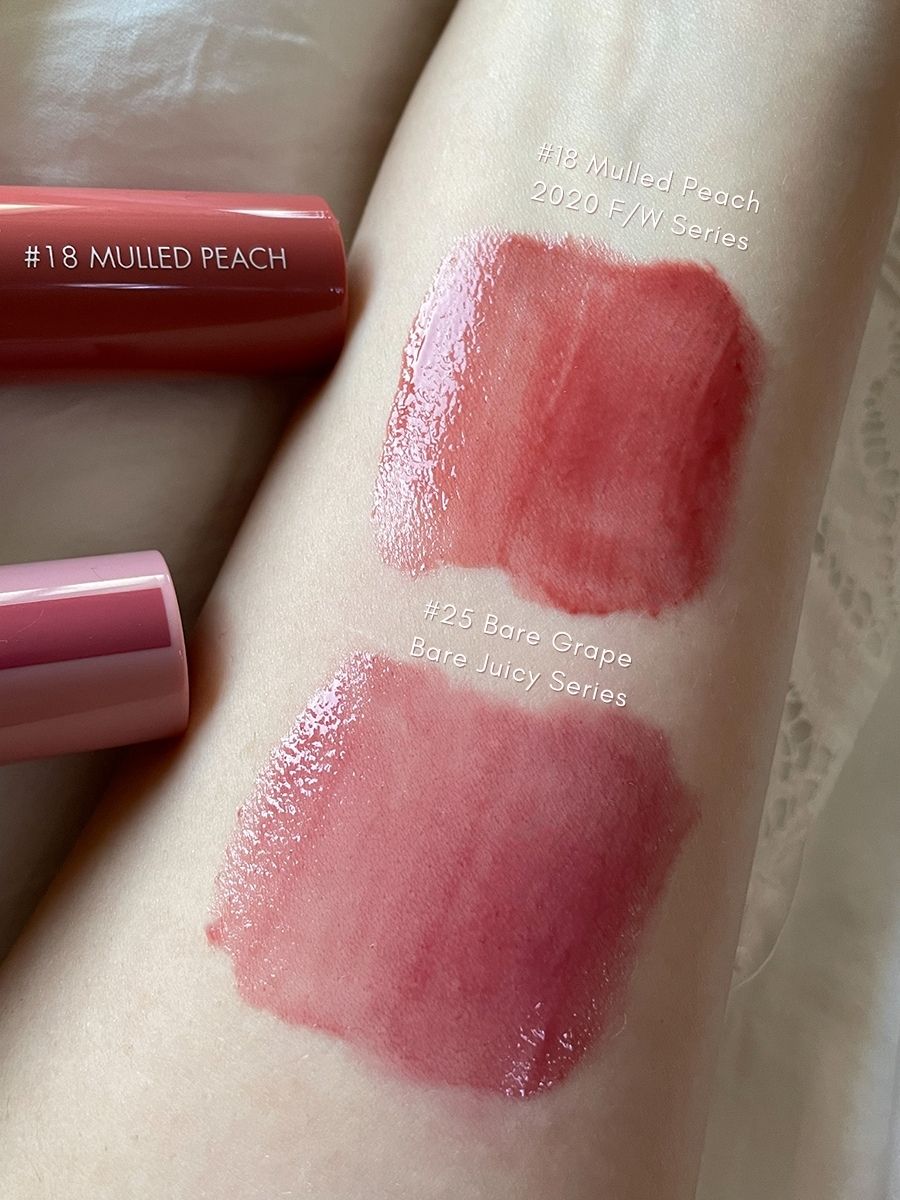 Final Verdict on the romand Juicy Lasting Tint
I would definitely try more tints from romand. I've become a bit obsessed with these. Just keep in mind that depending on the pigment of your lips these may show up differently than what you'd expect. However, I think that they're beautiful either way!


Did you find the romand Juicy Lasting Tint Review helpful? Have you tried these? What's your favorite shade?
Want more from romand? Check my review on their Better Than Palette.


---
*PR – Bare Grape provided by Jolse, and Mulled Peach is self-purchased.
*Affiliate Link – It means I may earn a small commission when you purchase a product through the links I have provided, at no extra cost to you.


Related posts
Follow blog via Email
Get the latest posts from this blog delivered to your inbox!
About Me
Hi and welcome to Kbeauty Notes! :) I'm Ledia and I'm very passionate about everything skincare. I created this blog to share my thoughts and experience with many amazing and not so great products out there, hoping to help you make better decisions regarding your skin. I'm very happy to bring you on this journey with me and I hope you enjoy it! <3

My Skin Type: Oily, acne prone, dehydrated, a little sensitive, large pores.

Skincare Concerns: hydration, pore care, anti-ageing, PIE (acne marks), brightening.

Contact: kbeautynotes@gmail.com