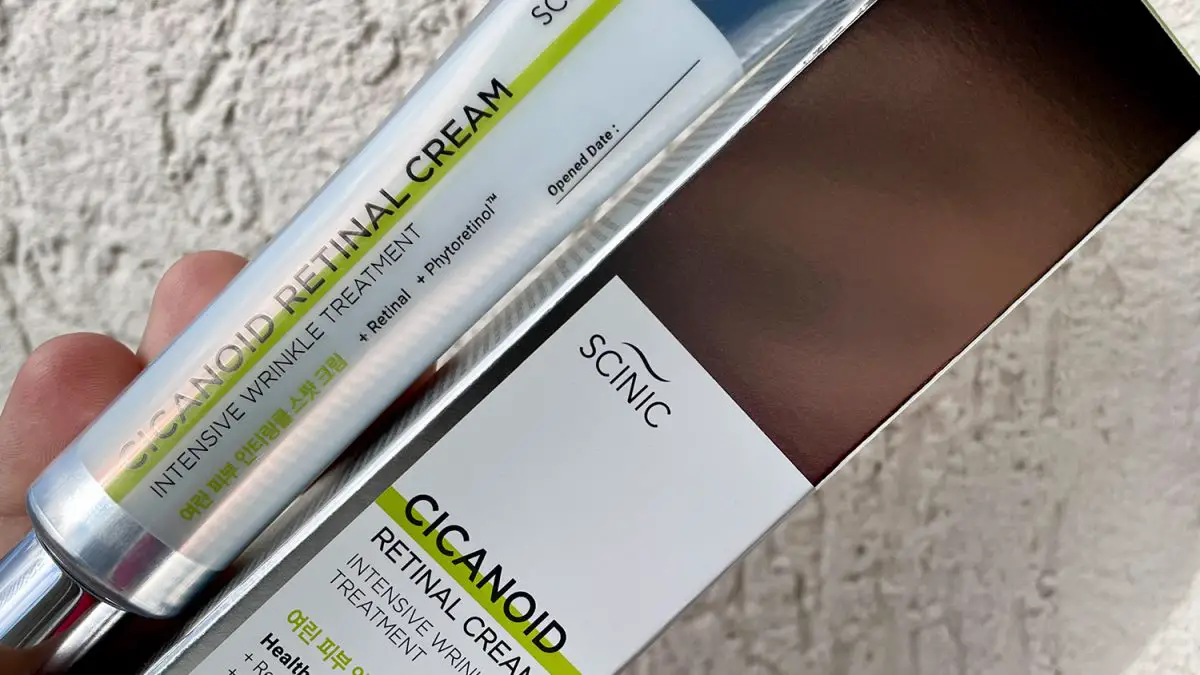 The SCINIC Cicanoid Retinal Cream review is now here! This year I turned 30 and I was thinking that I need to step up my skin care game by including retinoids in my routine. I wanted to start a bit earlier, but I was reluctant due to the skin sensitivities they may cause. However, retinoids are proved to increase cell turnover, boost collagen production, improve skin tone and reduce wrinkles, so the benefits are worth it as long as they're applied correctly. I will be posting a guide on retinoids soon because they're not all equal, which I will link: here.
I was excited to try this cream and a bit scared at the same time. Not many have heard about this Korean skincare brand, but they have some solid products such as the SCINIC Enjoy Super Mild Sun Essence, which is an amazing sunscreen for combination and dry skin types.


Where to buy: You can find the retinal cream at Oshen Skin (you get 15% OFF on regular priced products). Yesstyle (you can use KBEAUTYNOTES for 2-5% off), Stylevana US / Stylevana EU.
Price: $20-$35
Volume: 30ml (1.01 fl.oz.)
PAO: 12 months after opening.
Packaging: It looks like it comes in aluminum packaging but it's actually a plastic squeeze tube. Hence, you don't need to worry about the product not coming out right or the packaging cracking and breaking.


What is the SCINIC Cicanoid Retinal Cream
The SCINIC Cicanoid Retinal Cream is an effective wrinkle treatment that restores skin elasticity, prevents early signs of aging and improves the look of existing fine lines and wrinkles. It's formulated with 0.05% Retinal, 0.05% Bakuchiol (referred as PhytoRetinol™) and 0.001ppm Retinol.
The star ingredient in this formula is Retinal (a.k.a Retinaldehyde), which only requires one step to convert into retinoic acid in the skin. The percentage of 0.05% is great too in terms of efficacy. Bakuchiol on the other hand, it's a plant extract with promising anti-aging and anti-acne properties. Not nearly as well researched as retinoids though.
The 0.001 ppm Retinol translates to 0.000001%, which doesn't really have any significant effect on the skin as studies suggest that it needs to be at least 0.25%.
But this is not all. The formula is packed with some other great ingredients that act as antioxidants and help soothe the skin such as: Centella Asiatica, Panthenol, Dipotassium Glycyrrhizate, Allantoin, Madecassoside. And one of my absolute favorites: Niacinamide.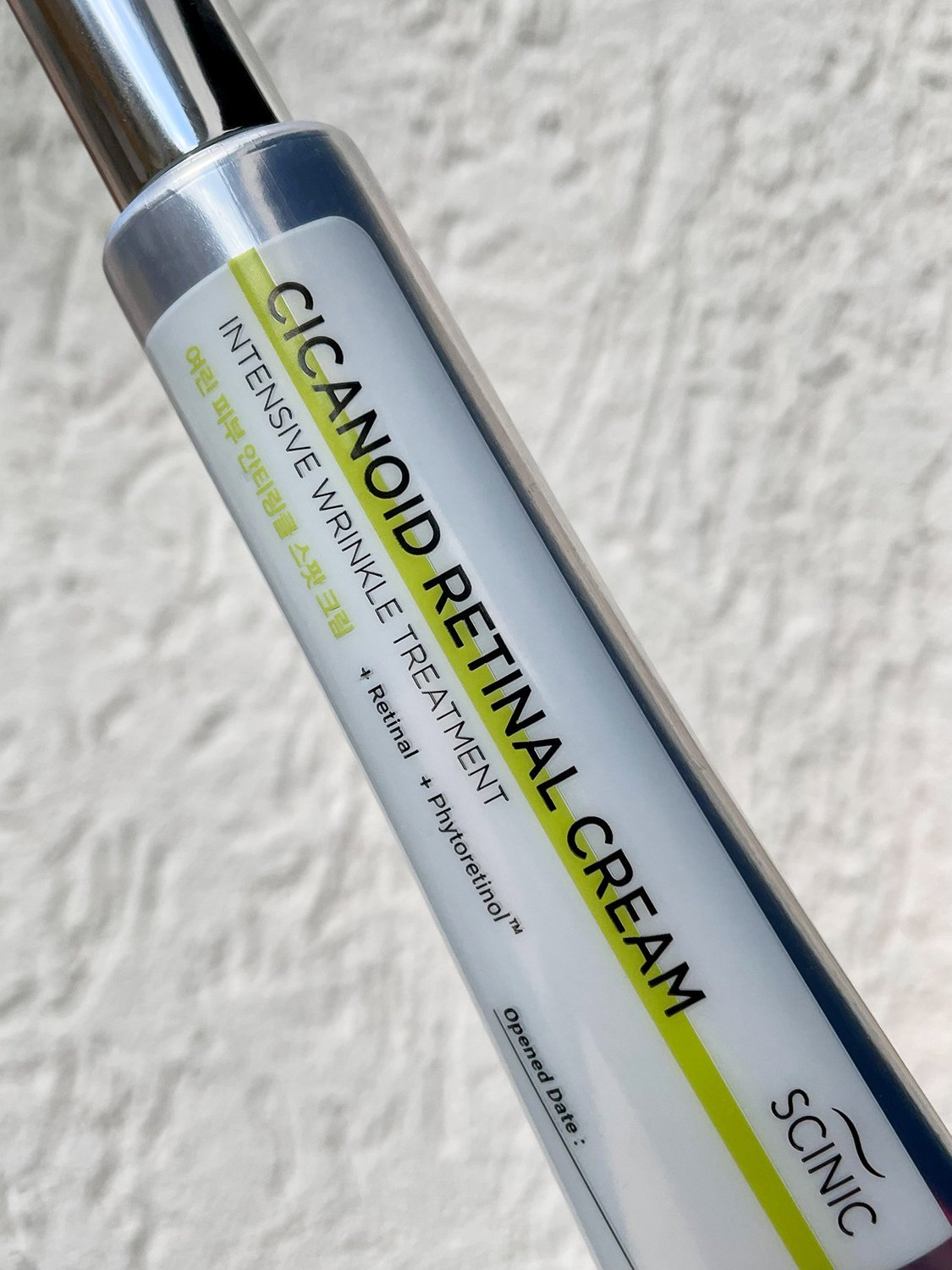 Application
Unlike other skincare products we should be careful with how we apply retinoids in order to ensure efficacy, avoid skin irritations, or worsening hyperpigmentation.

First, how much retinal should you apply? With regular moisturizer we can use as much as we want, however, we should use only a pea size amount of retinal. Avoid the eye area. Or apply moisturizer 20 minutes prior to reduce the chances of irritation.


Should be used only at nighttime because it degrades in the sun and makes the skin more sensitive to sunlight. AND sunscreen is required to be used diligently everyday!


You may apply it after cleansing the skin or your other skincare products. But, at first I would recommend applying it after moisturizer.
IMPORTANT: You have to wait 20-30 minutes until the previous step is absorbed completely and the skin is not damp. This is done to avoid irritation although efficacy may drop a little. (Don't use a moisturizer with occlusives.)


If you're a beginner with retinal, using it too often is a no-no. Start once every 3 days for the first 2-3 weeks. If you see that your skin is handling it well, you may reduce it to 2 days and then, to everyday use.


Do not use in the same routine with AHAs/BHAs or peeling products.


Consistency
An emollient cream that's a bit on the greasy side, but has great spreadability without being thick or heavy. Also, it's non-sticky.


Scent
There is no artificial fragrance or added essential oils. It smells like a pomade you'd get in the pharmacy, but it's not a bad scent and it's neither strong.


Performance
As a first time user of retinoids, I started using this cream once every 3 days, 30 minutes after applying a thin layer of moisturizer at PM. I wanted to be extra careful because I didn't want to risk irritation. I continued like this for a month or so. Then I tried to switch to applying it directly on the skin. But, after using it a couple of times I noticed my skin became slightly drier so I added back the moisturizer.
I have to say the biggest difference I've noticed so far is smoother texture and improved skin tone. To notice any real change in reducing fine lines/wrinkles, it has to be used consistently for a very long time, so I'm patient about that part.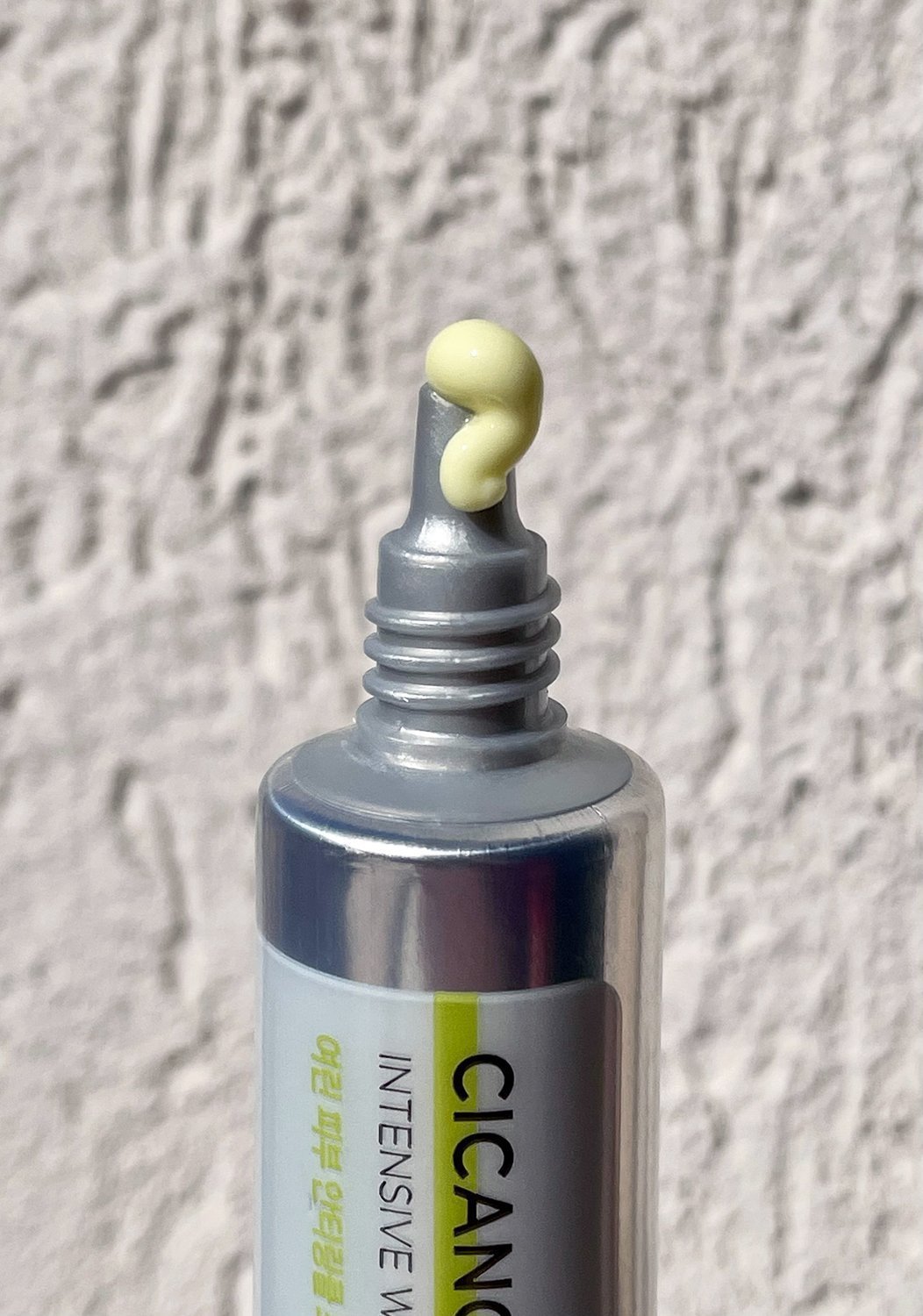 I stopped using it when I went on vacation for about a month or more, because I was not confident that I would be able to protect my skin sufficiently against UV rays when swimming. I was worried I might get brown spots or the existing ones would become darker. Now that's fall and the UV index is much lower, I have brought it back. So now would be the best time for you to incorporate retinoids in your routine. Still, SPF is absolutely necessary in fall and winter too.
Due to its consistency, oily skin may not find this formulation the most comfortable. Despite not being thick or not having to use a lot, it may feel a bit greasy for your liking.
In terms of acne, I'm not sure if it's part of the "purging" phase that's supposed to happen, but sometimes I do get one or two small pimples that go away fast. It could also be because the cream is too rich for me, but still haven't figured this one out.
Still no changes on hyperpigmentation, but it may take up to 6 months to start noticing results.


Ingredients
You can find the full ingredients list HERE.

Final Verdict on the SCINIC Cicanoid Retinal Cream
Pros
Emollient cream – feels moisturizing.
Great spreadability.
Improved texture and skin tone.
Proved anti-wrinkle benefits.
Fights hyperpigmentation.
Most suitable for mature, normal, dry and combination skin in winter.
No alcohol, fragrance, or EOs.
Cons
A bit greasy for oily skin.
May cause congestion to those that are prone to it.
I had a lot of worries at first about using retinal since it is considered a strong active, however, since I was careful with the application I didn't experience any irritation. The results in the long run will be totally worth it. I'd highly recommend this cream if your skin is resilient or is used to retinol already and you'd like to try something more potent. But, if you're a complete beginner, start with a low percentage of retinol and then work your way up to retinal or even tretinoin. And remember, start slowly and always make SPF a priority.

Did you find the SCINIC Cicanoid Retinal Cream Review helpful? Have you tried anything from this Korean skincare brand?

---

*PR Sample – product provided by Oshen Skin, but opinions are completely my own.
*Affiliate Links – For more information, see Disclosure Policy.

Related posts
Follow blog via Email
Get the latest posts from this blog delivered to your inbox!
About Me
Hi and welcome to Kbeauty Notes! :) I'm Ledia and I'm very passionate about everything skincare. I created this blog to share my thoughts and experience with many amazing and not so great products out there, hoping to help you make better decisions regarding your skin. I'm very happy to bring you on this journey with me and I hope you enjoy it! <3

My Skin Type: Oily, acne prone, dehydrated, a little sensitive, large pores.

Skincare Concerns: hydration, pore care, anti-ageing, PIE (acne marks), brightening.

Contact: kbeautynotes@gmail.com