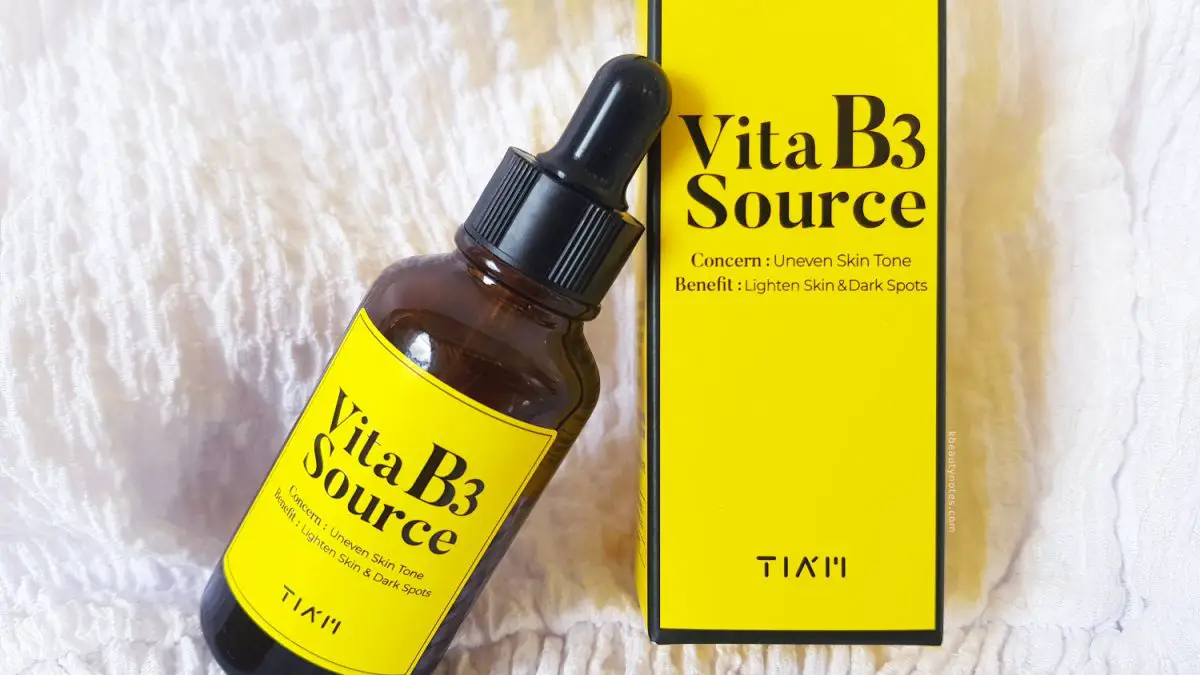 Who's ready for the TIAM Vita B3 Source review? I had been keen to try the TIAM Vita B3 Source for a while now, since Niacinamide is one of my favorite skin care ingredients. So, I was very happy that this was included in the package I received from Stylekorean. This is the most talked-about product from the brand and for very good reasons. So, it's time for me to give you my thoughts on it!


What is the TIAM Vita B3 Source
Claims: The Vita B3 Source is a double lightening effect serum formulated with 10% Niacinamide and 2% Arbutin to lighten dark spots and even out the skin tone. It also helps with reducing excessive sebum production and fighting breakouts. The product comes in a 40ml (1.35 fl.oz.) tinted glass bottle with a dropper.


Application
Apply 2-3 drops of the serum after washing your face and using toner. You can go with another layer on dark spots and lightly tap the area until fully absorbed. The serum can be used day and night. Make sure to follow up with sunscreen in the morning.


Consistency
Lightweight, runny consistency with some good slip which makes it easy to apply and spread on the face.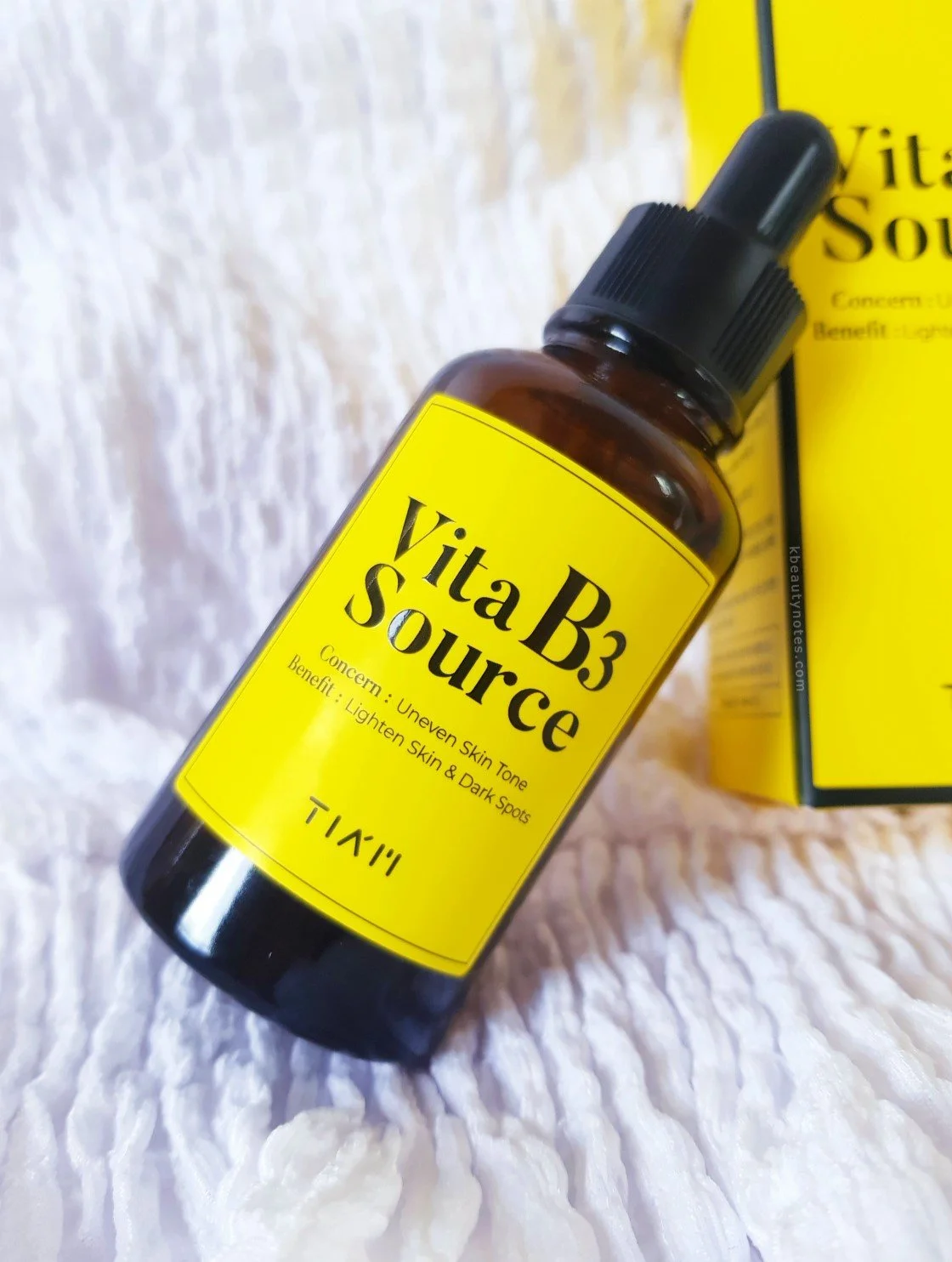 Scent
The TIAM Vita B3 Source is fragrance-free. It just smells like its ingredients, probably Niacinamide (The Ordinary serum smells exactly the same).


Performance
I've noticed that the serum performs much better when used after toner! The difference in how my skin looks is pretty noticeable. It could be that it penetrates the skin better that way. I feel the same way about the The Ordinary Niacinamide and Zinc serum, although I've almost always used it after toning due to its consistency and the fact that it's not hydrating on its own.
This serum generally layers well with other skincare, makeup and sunscreen. However, make sure that whatever skincare you use before, it doesn't form a film on the skin as it won't let the serum penetrate. You'll notice it sitting on top and it will feel sticky. If you'd like to know more about layering, check out this post on how to layer skin care products for best results.
The consistency is a bit thinner than the TO so it spreads in a thinner layer and feels slightly more hydrating. Still, not enough for my skin, but helps me do fewer layers in my routine.
Once you apply it, it feels a bit tacky but it goes away within seconds and dries down to a matte or semi-matte finish depending on your skin type.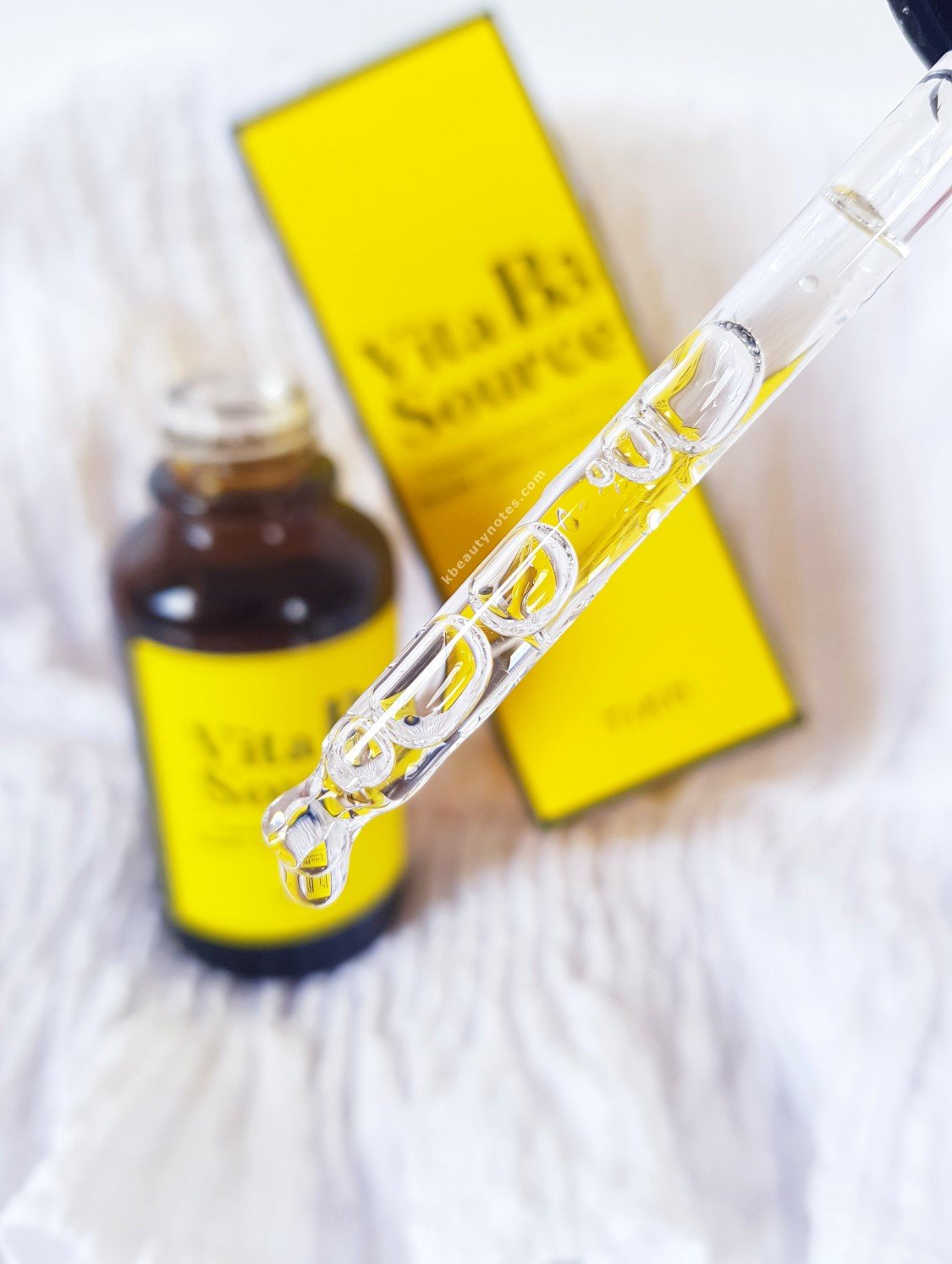 Now let's get into the results. I love the effects that Niacinamide has on my oily (dehydrated) acne prone skin. So, as I was expecting, the inflammation is reduced significantly after using the serum. Any active irritated acne that you may have becomes much calmer the next day and goes away quicker. For me, it also prevents most future breakouts.
Good oil control. My face becomes less oily when I use it which is something I surely need during humid weather.
I have a few hyperpigmentation spots on my nose and I'm really counting on Arbutin to help fade them. So, far I do notice a very slight improvement, but I don't want to confirm it yet. It's promising though! I will come back with an update regarding this. Also, these spots have formed pretty recently (1-2 years max).

Acne spots on the other hand, do fade way faster and you'll definitely notice it.

The serum can be used safely in the summer time, since arbutin doesn't increase sun sensitivity.


Ingredients
10% Niacinamide (pro-Vitamin B3) – multi tasking ingredient which has several proven benefits for the skin such as: anti-aging, skin lightening, anti-inflammatory and repairing skin barrier.
2% Arbutin – a very well known skin brightening agent that works by hindering the pigmentation process.
Allantoin – soothing ingredient that also has skin-softening and protecting benefits.
Sodium Hyaluronate also known as Hyaluronic Acid – moisturizer/humectant that acts as a sponge helping the skin to hold onto water.
The Vita B3 Source serum is free of alcohol, fragrance and essential oils.
Water, Niacinamide(Vitamin B3; 10%), Butylene Glycol, Arbutin (2%), Allantoin, Dipotassium Glycyrrhizate, Lindera Erythrocarpa Extract, Cornus Officinalis Fruit Extract, Geranium Thunbergii Extract, Hydroxyethylcellulose, Sodium Hyaluronate, Methylpropanediol, Laurylpyridinium Chloride, Chlorphenesin, 1,2-Hexanediol

Final Verdict
Pros
Spreads in a thin layer which helps avoid becoming sticky.
Oil control.
Reduces inflammation of acne significantly and makes them heal quicker.
Fades acne scars much faster.
Generally layers well with other skin care products.
Alcohol and fragrance free.
If you like niacinamide you'd like this serum. For those who haven't tried niacinamide before, but have skin concerns like acne, oily skin and/or hyperpigmentation spots it would be worth a try. This is also very affordable when it's on sale, so check the link below.
This serum did everything I was expecting it to do and has a better consistency than that of The Ordinary (I still like that one too though). But this one has Arbutin as well, which is great if you'd want to target and treat dark spots. It takes consistent use though, so don't get discouraged. My tip would be to apply this after toner and not directly on skin, especially for skin that needs hydration. I would definitely purchase this when I run out!


Where to buy: If you're interested in purchasing this serum, you can find it at Stylekorean:
[Tiam] Vita B3 Source which is currently on sale for $11. Check out their Shipping Info to make sure they ship to your country.


Was this TIAM Vita B3 Source Review helpful? Have you tried this before? What's your favorite ingredient to fight hyperpigmentation? Please feel free to share.


---
*PR Sample – kindly gifted, but opinions are completely my own.
*Affiliate Links – For more information, see Disclosure Policy.

Related posts
Follow blog via Email
Get the latest posts from this blog delivered to your inbox!
About Me
Hi and welcome to Kbeauty Notes! :) I'm Ledia and I'm very passionate about everything skincare. I created this blog to share my thoughts and experience with many amazing and not so great products out there, hoping to help you make better decisions regarding your skin. I'm very happy to bring you on this journey with me and I hope you enjoy it! <3

My Skin Type: Oily, acne prone, dehydrated, a little sensitive, large pores.

Skincare Concerns: hydration, pore care, anti-ageing, PIE (acne marks), brightening.

Contact: kbeautynotes@gmail.com