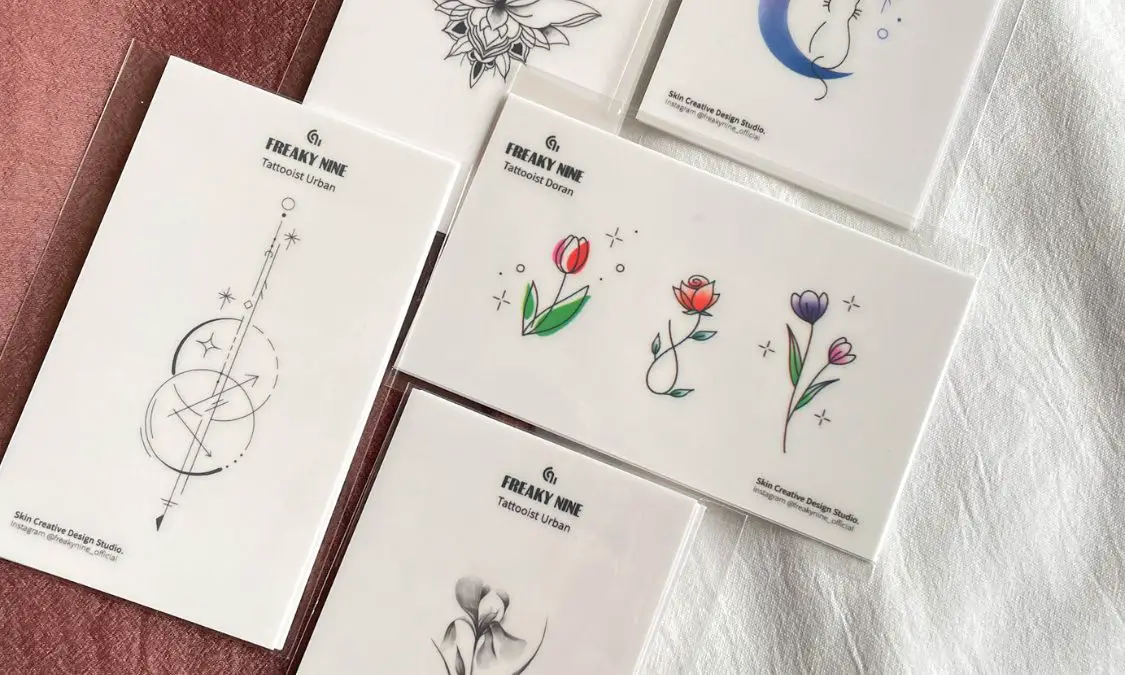 Although my blog is mainly focused on K-Beauty, my interest in Korea started because of its entertainment industry, culture, and food since a decade ago. Korea has so much to offer and has changed a lot in many aspects these past 10 years. One of the things that has taken a positive direction is the tattoo industry. Not only tattoos are not considered taboo anymore by the younger generations, but also Korean tattoo artists are bringing incredible creativity with their designs.
Nowadays, you may even see your favorite artists or K-POP idols rocking their tattoo art in public. However, the most popular designs remain those that are minimalistic and small in size.
I personally love tattoo art, but the reason I never got any is because I'm indecisive and scared to commit to a design for the rest of my life. If you're someone like me, don't worry. This is where temporary tattoos come into play.
FREAKY NINE brings a good variety of Korean Style Tattoo designs in collaboration with various Korean tattoo artists. I had a hard time choosing because the designs are all very pretty. These are all premium waterless tattoos.


Where to buy:
You can find them at their official website: www.freakynine.com.


(Urban) Time of the Universe and X-ray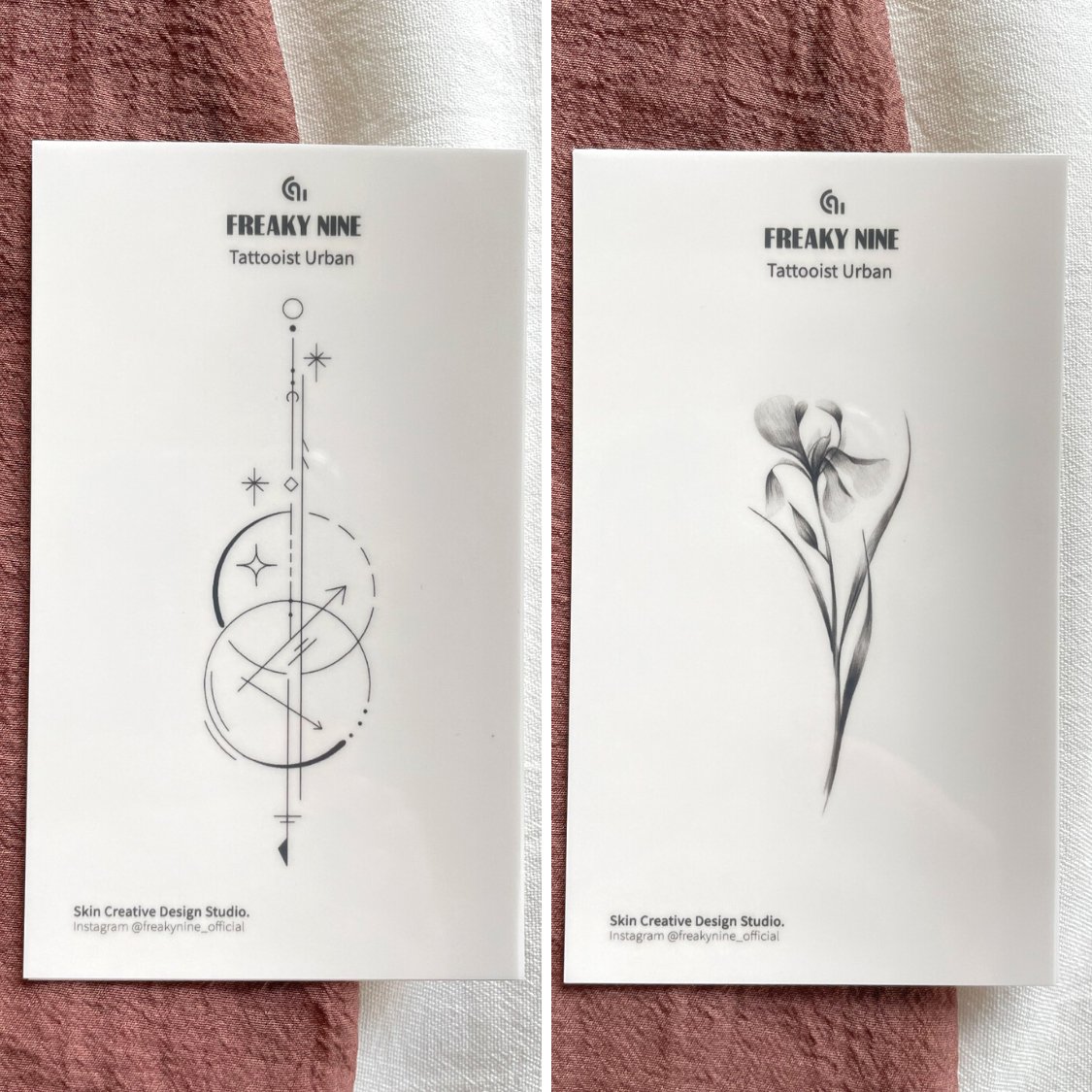 (Doran) Blue Moon on the Mountain & Romantic Cat and Soft Tulip & Möbius' Rose & Sparkly Tulip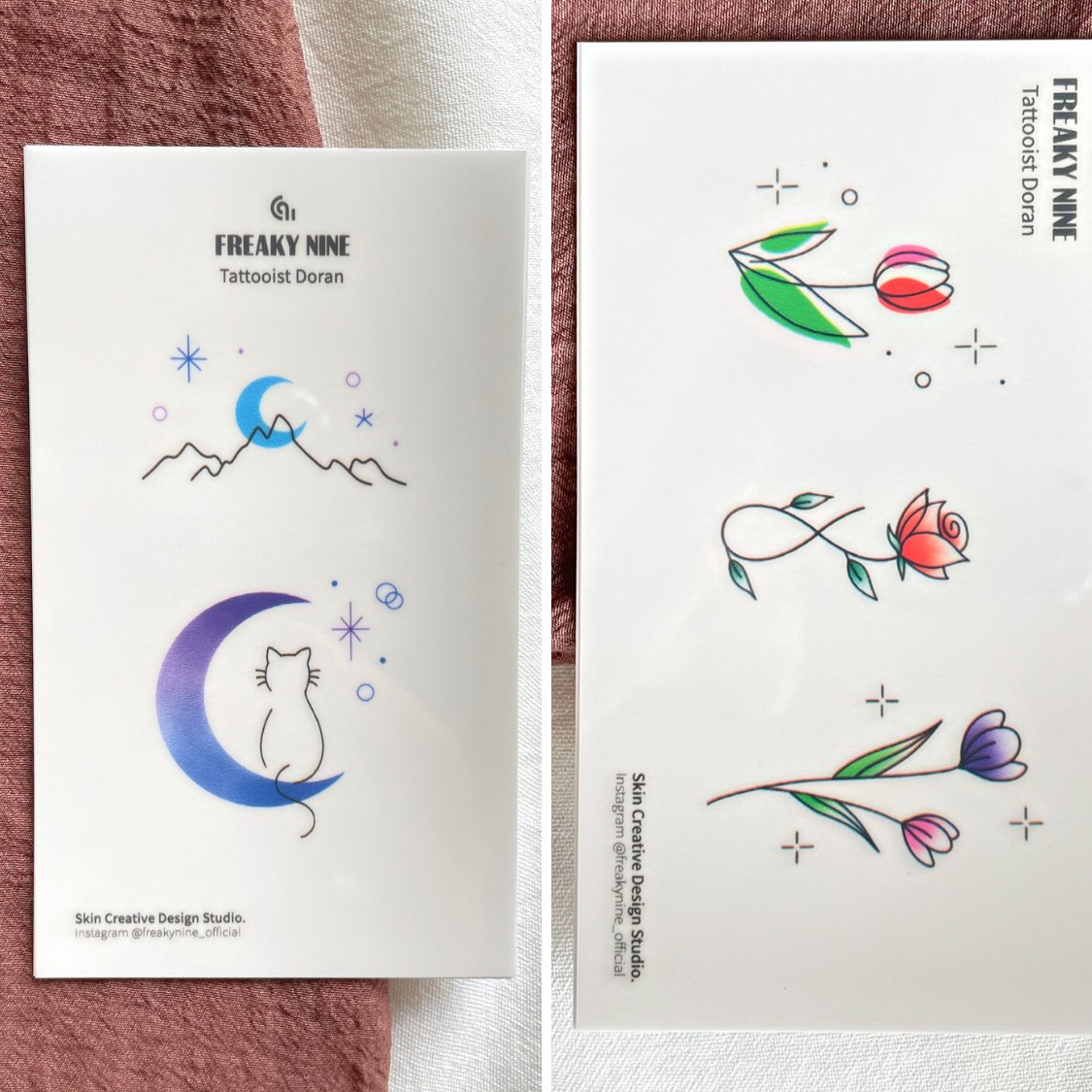 (Hane) Lotus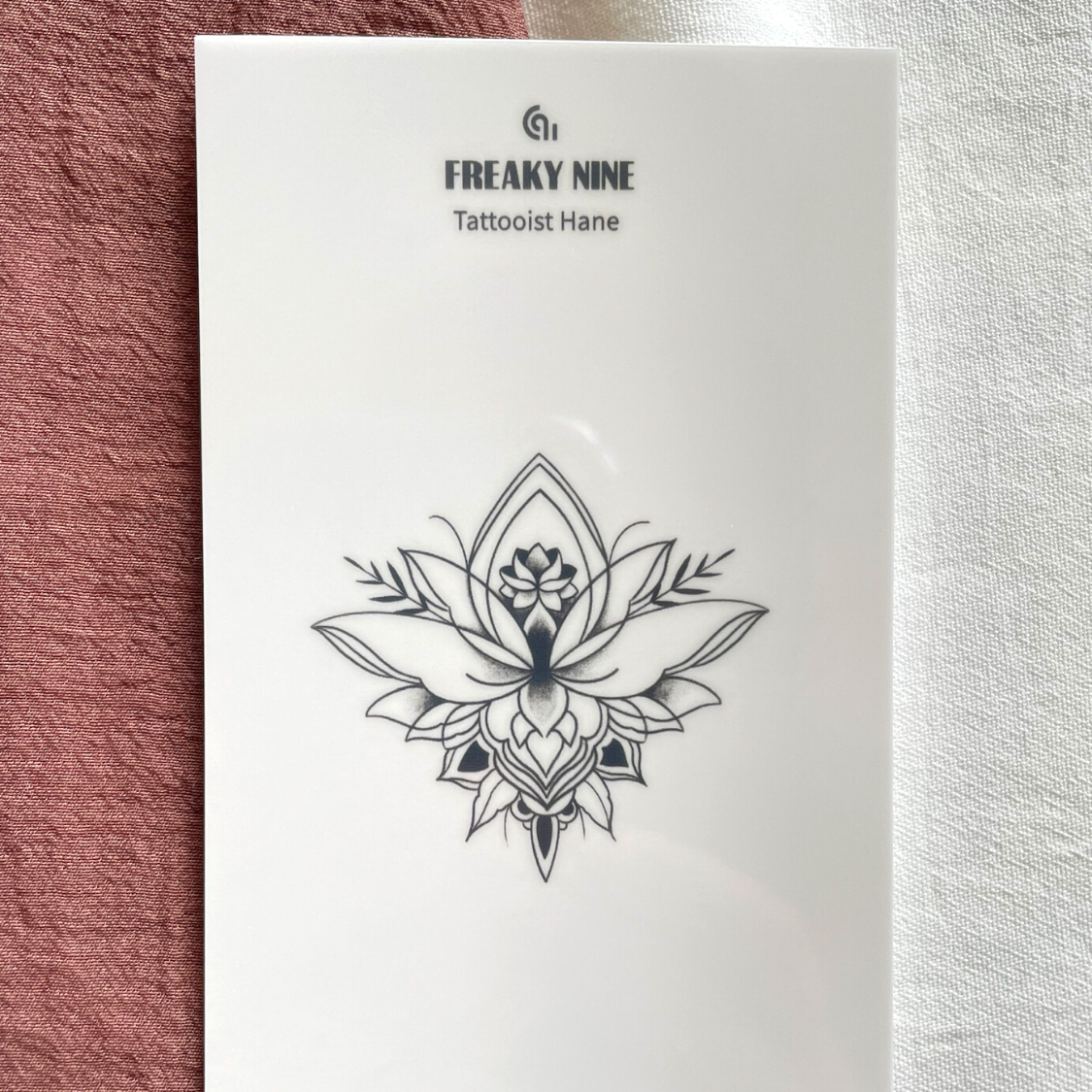 Packaging
There are 2 identical tattoo stickers included in the packet, the instruction manual and alcohol swabs.


How to use
Take the alcohol swab and wipe the area where you will place the design.
Cut out the design with scissors.
Remove the tattoo sticker from the white paper and stick it on the desired area. Press onto the sticker for 20-30 seconds.
Lift the edge to see if it has adhered properly and remove it slowly. The white outline is supposed to disappear with time.


My experience
First, the designs are absolutely gorgeous. Once you start looking at them it's very hard to choose your favorites.
Each pack comes with two identical designs inside which is a good thing if you accidentally mess up one of them. Always good to have a backup, because I tried to put two different ones on the back and they didn't stick well. And I think it might be because of two reasons:
The main one is peach fuzz or hair. The area needs to be very smooth for the tattoo to stick properly! So, before application, make sure your skin is free of hair and oils.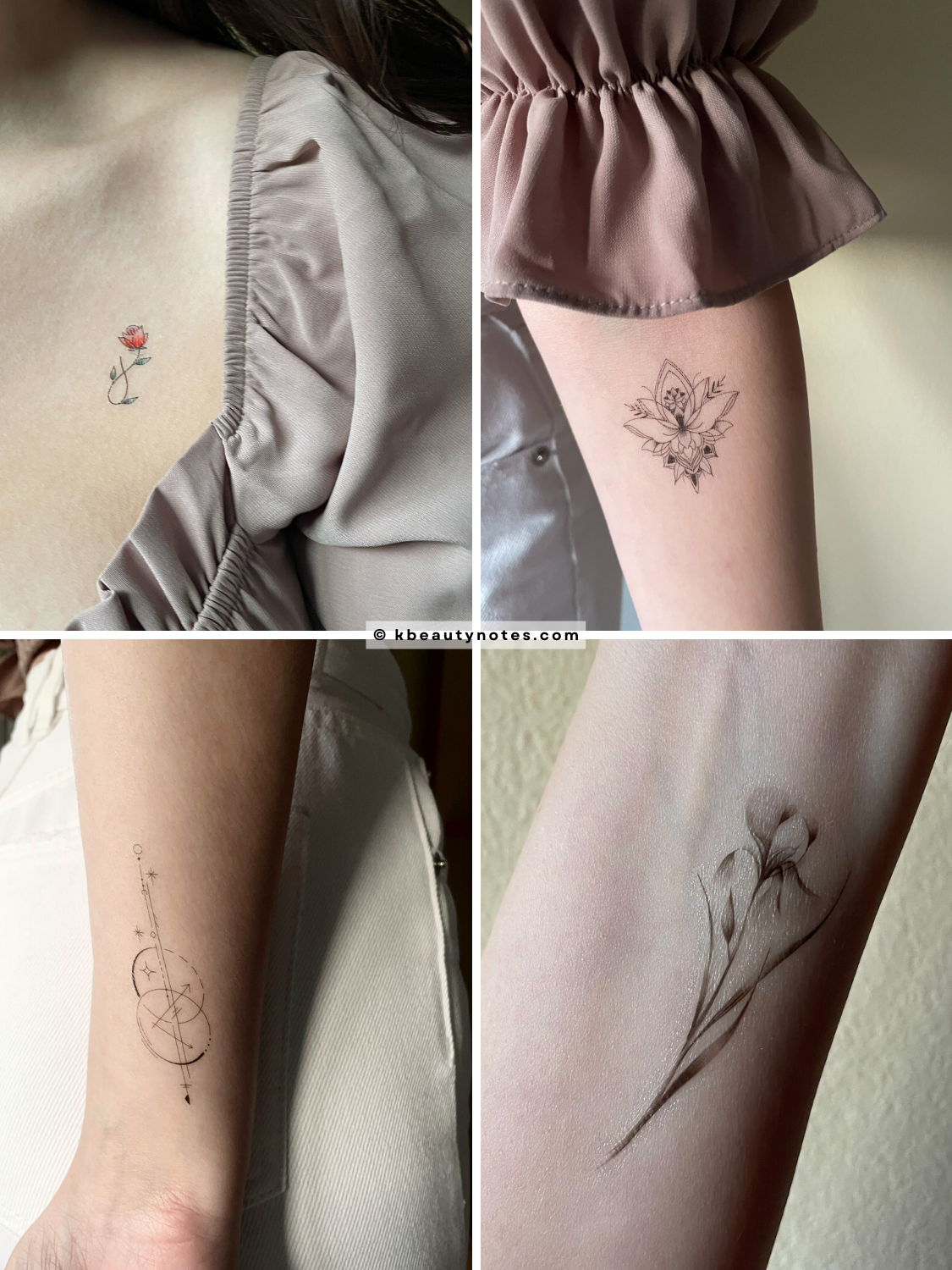 Second, keep the sticker pressed firmly for 20-30 seconds especially on larger designs that have a big sticking area. Check the edges carefully before removing the sticker.
Unfortunately, the little parts of the Romantic Cat tattoo didn't stick on my back. I had no trouble applying the other tattoos on my arms, so I blame the peach fuzz on my back.
Do not stretch the skin when you're applying the tattoo. Keep the part of your body or skin as relaxed as possible in its natural position. If you stretch your skin and then release it, the tattoo will look wrinkly. And we don't want that.
The tattoo feels a bit sticky afterwards, so I would not recommend immediately wearing something that can shed lint as it will stick on the tattoo. The brand recommends wiping the tattoo with a wet cloth after application, but I didn't do it that because I was scared I would ruin it.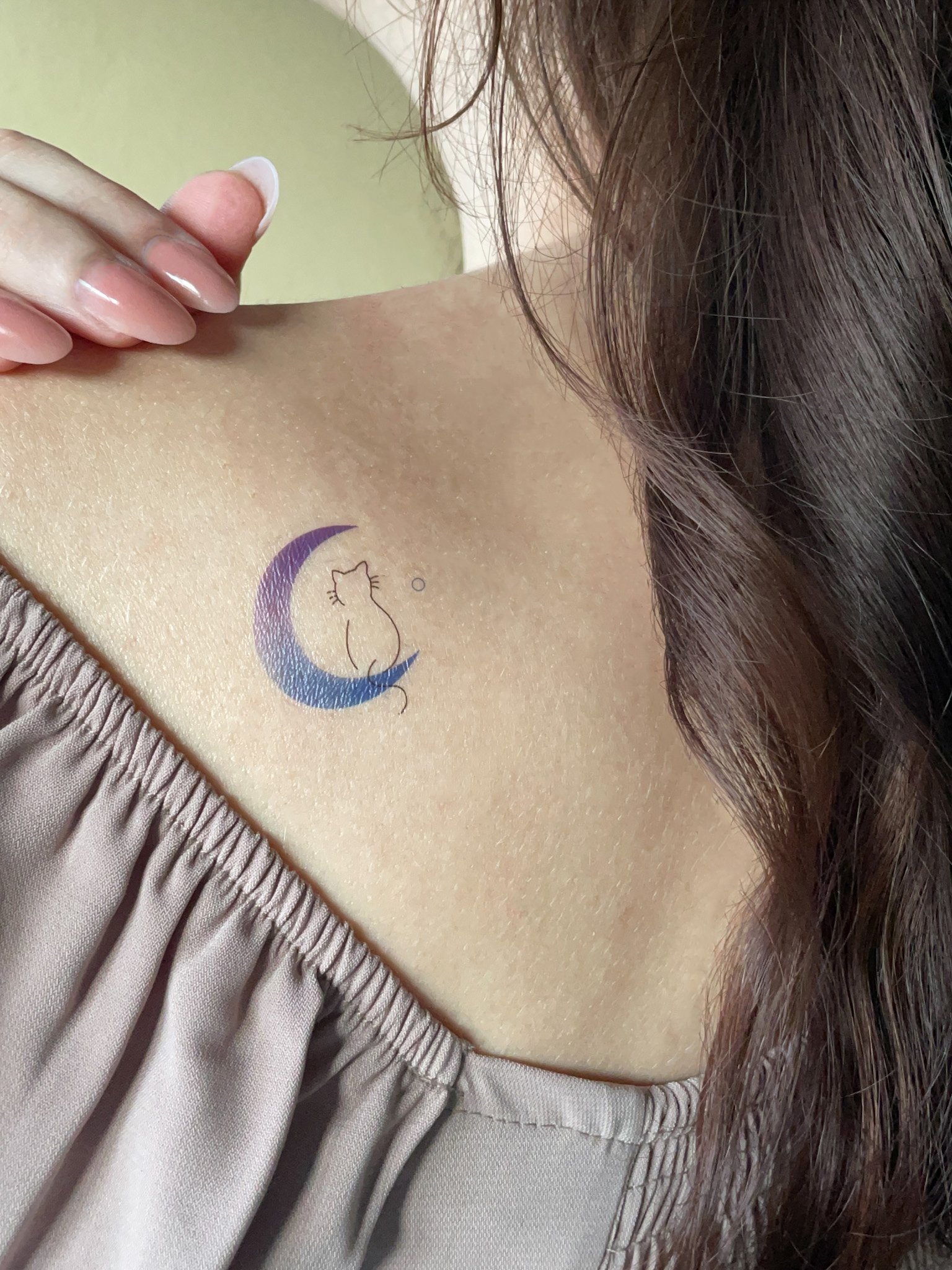 How long do these temporary tattoos last?
As for longevity, these last 2-3 days on me before starting to crack a bit and rub off. This will also depend on the area where you've placed it. If it's placed on a part that you don't stretch or move often, it will last more.
To remove the temporary tattoo, I did try an oil-based cleanser but wasn't very effective. However, I had to first soak it with warm water for a while which I forgot to do. So, I ended up using a cotton swab with alcohol.
I wish these lasted a bit longer, but anyway they're great to put on to elevate your style for an event, birthday party or festival. You can place them where they look best depending on your outfit.
I'm obsessed with the designs I picked! If you like how they look, check out the Freaky Nine website for more Korean tattoo ideas! You could create so many different looks with them. Now I'm even more convinced that I cannot commit to a single design when there are so many options to try out there.


Did you find this review on temporary Korean style tattoo designs by Freaky Nine helpful?

---
*Sponsored – by Freaky Nine, but opinions are completely my own.
Related posts
Follow blog via Email
Get the latest posts from this blog delivered to your inbox!
About Me
Hi and welcome to Kbeauty Notes! :) I'm Ledia and I'm very passionate about everything skincare. I created this blog to share my thoughts and experience with many amazing and not so great products out there, hoping to help you make better decisions regarding your skin. I'm very happy to bring you on this journey with me and I hope you enjoy it! <3

My Skin Type: Oily, acne prone, dehydrated, a little sensitive, large pores.

Skincare Concerns: hydration, pore care, anti-ageing, PIE (acne marks), brightening.

Contact: kbeautynotes@gmail.com