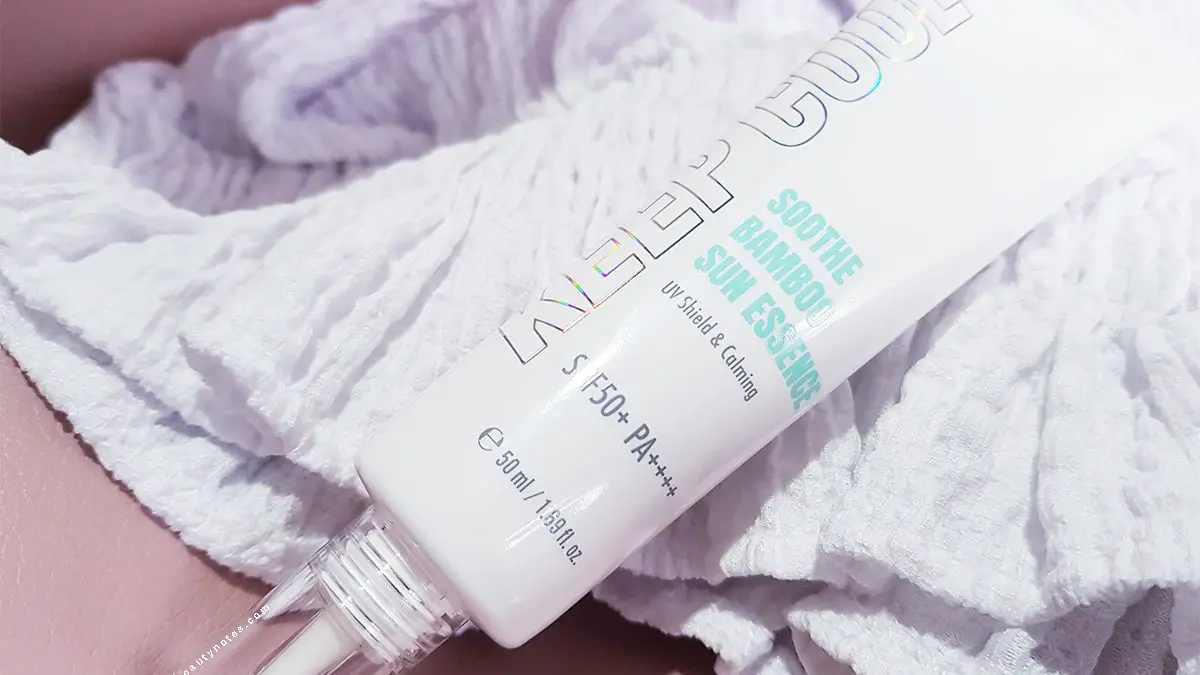 Many of you know about the controversy on some sunscreens from Korean brands not having the advertised SPF level of protection. This whole thing started from quite a few people complaining that their skin burned despite using the Purito Centella Green Level Unscented Sunscreen. After these concerns were raised, the cosmetic chemist behind INCIDecoder sent the sunscreen for testing and the lab results showed it to actually be SPF 19, and not the SPF 50+ as labeled.
There was also a separate study done in Korea and the results came out around SPF 28.4. Again, far from the advertised SPF. The results were different due to testing methods, but other things that can contribute can be variations in batches or improper storage etc.
Check this video from the director of the Korea Research Institute of Dermatology to learn more regarding this situation because it's very informative:



What about other Korean sunscreens?
Sunscreens from some other brands that were using the same manufacturer as Purito have been taken out the shelves to be re-tested, too. Those that have been proven to be SPF 30 or less so far are:
Dear Klairs Soft Airy UV Essence
Dr Jart Solar Biome Ampoule
Round Lab Birch Juice Moisturizing Sun Cream
Hyggee Relief Sun Moisture
KEEP COOL Soothe Bamboo Sun Essence
(There was another one as well, but no one could tell from what brand it was because it was blurred.)
I know that now most seem to be concerned of sunscreens from Korean brands, but this is not just an issue that affects only these Korean sunscreens. In a Consumer Reports Study 36 out of 53 sunscreens were found to have less than the claimed protection on the packaging! And we're talking about sunscreens from big brands like Neutrogena and La Roche-Posay.
Sunscreen testing (esp in vivo) is generally very expensive, and most brands simply don't have the budget for it so they trust their manufacturer with their product. It doesn't mean they're not responsible though!


So, what now? Should you ditch the sunscreens?
In my opinion these are still good to use as they do offer protection still. How you're going to use them depends on many things. I'd strongly suggest not using them if:
It's summer time or the UV index is high.
You're using active ingredients such as acids or retinol. You want to get as much sun protection as you can, because they make the skin more sensitive to the sun!
You have an active lifestyle that requires you to be out in the sun longer than usual. Remember that protective clothing should be used as well!
KEEP COOL Soothe Bamboo Sun Essence Review
Prior to the Korean sunscreens controversy, the KEEP COOL sunscreen rose to fame pretty quickly. It became a cult favorite among skincare enthusiasts mostly due to its elegant texture. Although, this sunscreen is not for sale anymore, obviously, I'd still like to share my experience with it. I got this back in October as I showed it in my skin care haul.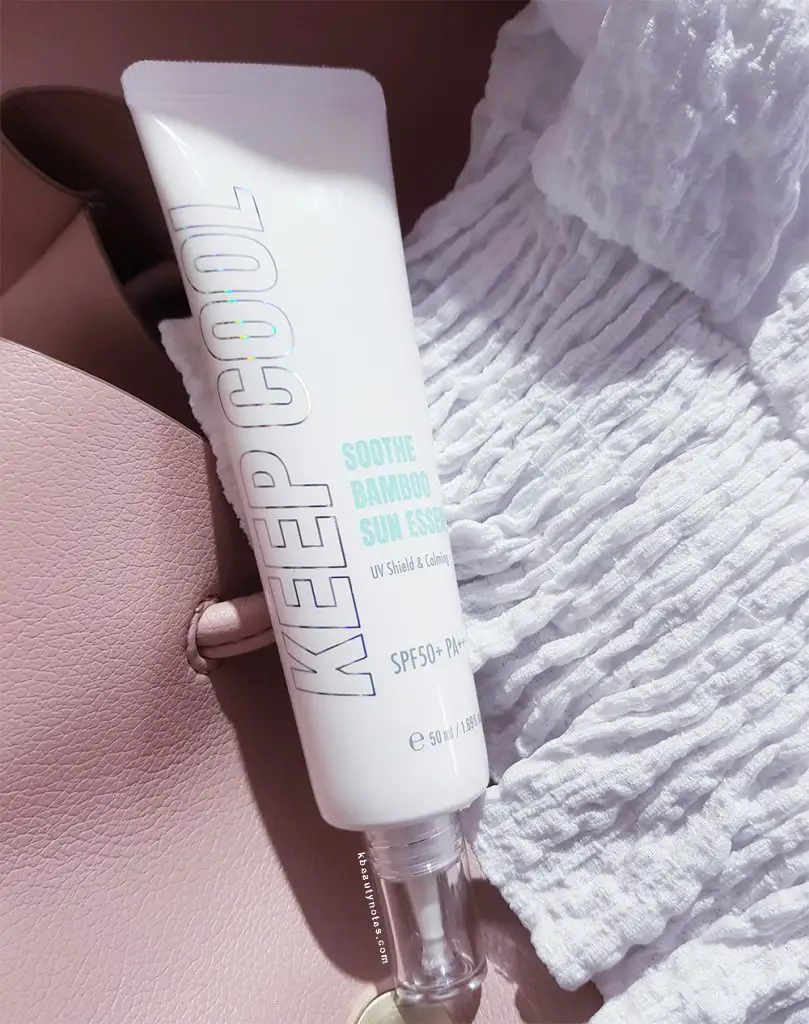 Consistency
The consistency of this sunscreen is what made it so popular in the first place. Feels like an emulsion almost, very smooth and spreads quite well. It's undetectable on the skin and has a matte finish.


Performance
This sunscreen is better suited for sensitive and oily to normal skin types. It feels smooth and has a very slight sheen to it once applied, but dries down semi-matte/matte within 5 minutes. Not a fan of the finish as it doesn't feel like it adds any moisture to the skin.
I wish it remained the same texture and finish as you first apply it. Hence, I don't think it works well for those with dry or dehydrated skin like mine. At the same time, since it has a lightweight consistency, using creams under may not allow it to adhere to the skin properly. This is why I think it's better for those that don't have any issue with dryness. It's not drying in itself, just doesn't do anything for my skin in this regard.
One thing that I hadn't noticed before and didn't like, is that the sunscreen has little specks of glitter! I haven't heard anyone else mention it before. It was undetectable in daylight, but while I was looking myself closely in my bathroom mirror it was very noticeable. My first reaction was that maybe I had touched something with glitter. But, I squeezed some on the back of my hand, rubbed it with a spatula and there it was. My face was sparkling lol. Did I receive a product from a bad batch? Let me know if this is something you've experienced, too.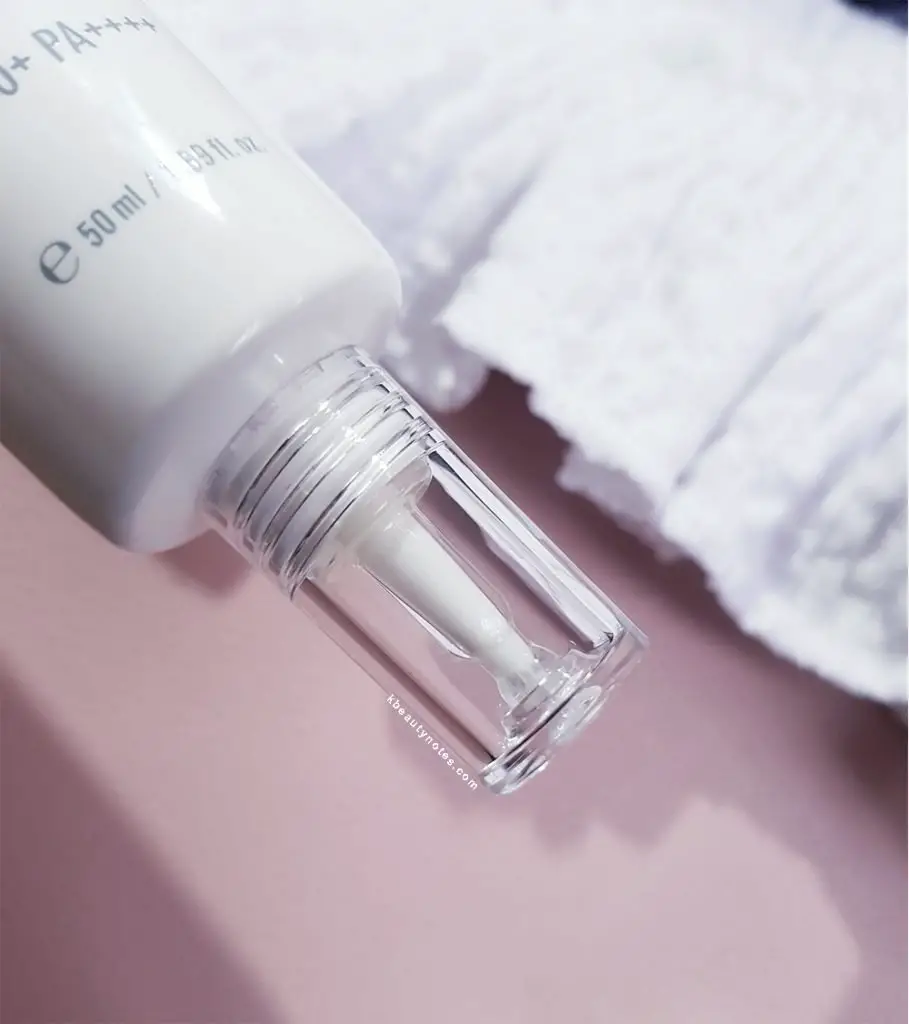 The Soothe Bamboo sunscreen is completely transparent, no whitecast at all. I didn't experience any irritation and it's ok for applying around the eye area. No breakouts or congestion. Could work well with makeup for oily skin and act as a primer. Would be super easy to re-apply as it doesn't get heavy or greasy.
One of the things that is great about it is the packaging. It's so easy to squeeze out the product and it doesn't splurt out. The cap fits tightly so it won't get messy at all. I hope many other brands can make their packaging as good as this one.


Ingredients:
This is a chemical sunscreen which includes 2 filters: Tinosorb S (Bis-Ethylhexyloxyphenol Methoxyphenyl Triazine) and Uvinul A Plus (Diethylamino Hydroxybenzoyl Hexyl Benzoate). Someone was able to make out from Director Insuk's video the SPF value for this and it was 28.6.
It contains great ingredients such as: Centella Asiatica Extract, Niacinamide, Sodium Hyaluronate, Adenosine etc.
It's alcohol-free, fragrance and essential oil-free.


Final Verdict
I've used this one now that is winter when I've had to go outside for short periods of time. I used to not wear sunscreen at all in winter, so even though it's not SPF50, I was still getting some protection out of it. But, due to not being enough moisturizing for me I haven't reached for it that often! Although it feels smooth after application, because it dries down semi-matte, it just makes my skin feel uncomfortable. Also, after discovering those glitter particles, it has made me not to want to put it on my face anymore. I will repurpose it and use what's left on my neck and the back of my hands.
In all other regards it's a good product. But, even if this had the claimed SPF, it didn't work for me as I was expecting, so I wouldn't have repurchased it.

In addition, I think it's important to mention how brands reacted to this whole situation on their part. I think Purito actually handled it pretty well. They listened to their customers concerns and offered full refunds for their sunscreens. Klairs offered vouchers, which was not ideal, but most were okay with it.
Keep Cool on the other hand, didn't respond well to this situation saying they'd take legal action for those spreading misinformation about their sunscreen. This has upset many people, and rightfully so! After the test results, they did apologize and offered vouchers, which still didn't make some happy as they didn't want to support the brand anymore after their initial response. We all do understand that at the end of the day it's a business, but your customers are those who are supporting you and helping you grow, so that was like the worst response they decided to give. I hope Keep Cool learns from all this and works hard to gain that trust back, because things are looking gloomy for them at the moment.

What are your thoughts on this controversy? Are you still using the sunscreens? If yes, what adjustments have you made? Do you still trust the brands and continue to use their products? Please let me know in the comments.


Related posts
Follow blog via Email
Get the latest posts from this blog delivered to your inbox!
About Me
Hi and welcome to Kbeauty Notes! :) I'm Ledia and I'm very passionate about everything skincare. I created this blog to share my thoughts and experience with many amazing and not so great products out there, hoping to help you make better decisions regarding your skin. I'm very happy to bring you on this journey with me and I hope you enjoy it! <3

My Skin Type: Oily, acne prone, dehydrated, a little sensitive, large pores.

Skincare Concerns: hydration, pore care, anti-ageing, PIE (acne marks), brightening.

Contact: kbeautynotes@gmail.com