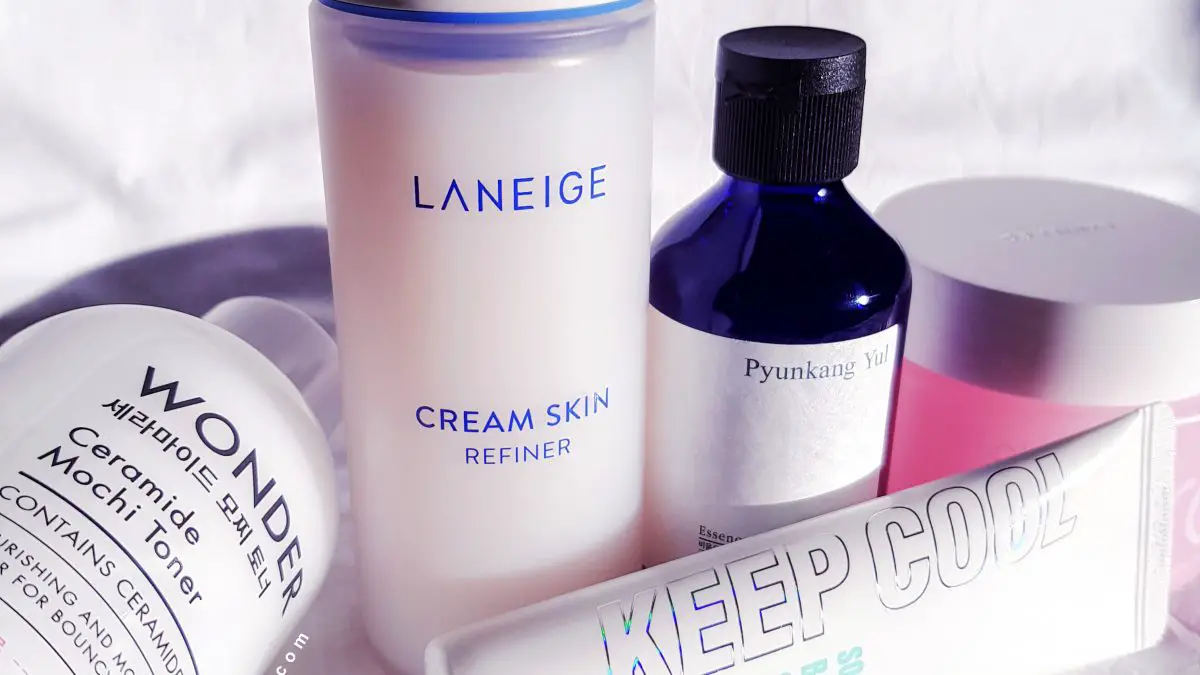 Winter is coming and this is the time where many of us need to add skin care in our routines that is more nourishing to our skin. My skin gets way less oily in winter and usually what I use in summer doesn't cut it in colder weather. Here are some new korean skin care products that I recently got and I'm very excited to share. All the skincare I already have should last me until January at least, so I will not be buying anything for black friday or end of the year sales. When it comes to sales, I try to only get products that I have emptied or that already are on my wishlist which I've been wanting to try for a long time. I usually don't buy products in bulk, but due to high shipping rates at the moment it seems more cost efficient to buy them this way.
I had to add and adjust my cart so many times to narrow everything down to products that I thought I'm really going to need right now and not make any unnecessary purchases. Let's dive right in!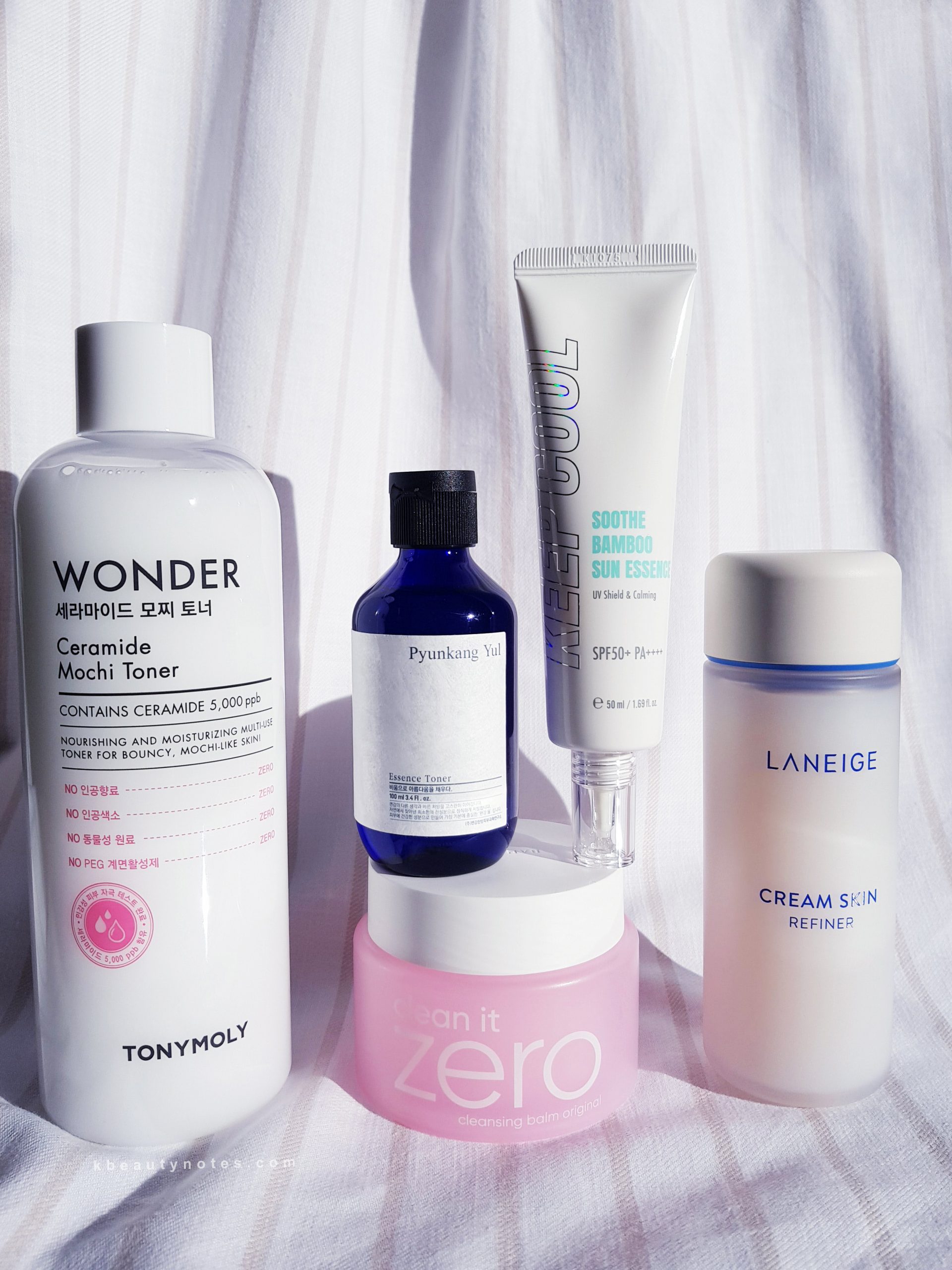 Pyunkang Yul Essence Toner
I have tried and reviewed The Moisture Serum and Moisture Cream from Pyunkang Yul, but what really made this brand popular is the Essence Toner. This is the first product that introduced me to Pyunkang Yul, but I put off getting it until now because I wanted to use up the toners I already had. The Essence Toner is targeted for dry skin types, but considering that my skin is prone to dehydration I figured it could be suitable for me, too. In my opinion, even if you have oily skin this would be great. Already incorporating this in my morning routine, but will leave the details for the review which will be coming soon.
Size: 100ml and 200ml
Review: Pyunkang Yul Essence Toner


LANEIGE Cream Skin Refiner
Easily one of the most popular and hyped korean skin care products out there due to its innovative formulation – a combination of toner and moisturizer. For those that don't know Laneige is a brand under Amorepacific which has an exclusive patent on the technology used to develop this product (Cream Blending Technology™ where a bottle of cream is dissolved in toner). It's recommended for those with dry and sensitive skin and the ingredients list seems pretty neat. This is the product I'm most excited about and hopefully it will not break me out.
Size: 150ml
Review: LANEIGE Cream Skin Refiner


TONYMOLY Wonder Ceramide Mochi Toner
Not as well-known as the two above, but it's such a beloved product among those who have tried it. Many say that this feels a bit more moisturizing than normal toners and I see it recommended often for dry and combo skin types. The toner contains ceramides which I LOVE in skincare to help strengthen the skin barrier. This is super affordable for its size, as well. It comes in a 500ml bottle! It's supposed to give you bouncy (mochi-like) skin. This one is not fragrance free as it contains 2 types of essential oils: Rosewood Oil and Lemon Seed Oil. I don't react to EO, but we will see how it turns out.
Size: 500ml
Review: TONYMOLY Wonder Ceramide Mochi Toner



KEEP COOL Soothe Bamboo Sun Essence SPF50 PA++++
I've actually been meaning to get the Klairs Soft Airy UV Essence SPF 50 PA ++++, but I kept seeing this all over Instagram, so I made the decision to put off the Klairs sunscreen for now. The Soothe Bamboo Sun Essence is a chemical sunscreen and contains 40% of Bamboo water to provide hydration instantly. The formula is free of alcohol, fragrance and essential oils. The main ingredients are Bamboo water, a patented ingredient called B-Circadin, Niacinamide, Centella Extract and Hyaluronic Acid. This just sounds amazing for all skin types to be honest, but I'll have to wait and see how it actually performs.
Size: 50ml
Review: KEEP COOL Soothe Bamboo Sun Essence (Review & Controversy)


Banila Co Clean It Zero Original Cleansing Balm
This is a repurchase of one of my favorite cleansing balms. This balm is so effective at cleansing and removing makeup. It also keeps my pores much cleaner than when I use just a water based cleanser. It melts sebum and leaves the skin very soft. I have already reviewed this balm, so check it out if you'd like to know more.
Size: 100ml and 180ml
Review: Banila Co Clean It Zero


Do you have a favorite among these? Let me know if there is any of these products that you'd like me to review first.
What korean skin care products have you purchased recently that you're really enjoying?


Shop the post
---

*This post contains affiliate links from which I may earn a small commission when you purchase a product through them. I've purchased all the products in this post with my own money and I'll always share my honest opinion and experience. Sincerely thankful to all of you that support my blog! For more information, see Disclosure Policy.
Related posts
Follow blog via Email
Get the latest posts from this blog delivered to your inbox!
About Me
Hi and welcome to Kbeauty Notes! :) I'm Ledia and I'm very passionate about everything skincare. I created this blog to share my thoughts and experience with many amazing and not so great products out there, hoping to help you make better decisions regarding your skin. I'm very happy to bring you on this journey with me and I hope you enjoy it! <3

My Skin Type: Oily, acne prone, dehydrated, a little sensitive, large pores.

Skincare Concerns: hydration, pore care, anti-ageing, PIE (acne marks), brightening.

Contact: kbeautynotes@gmail.com