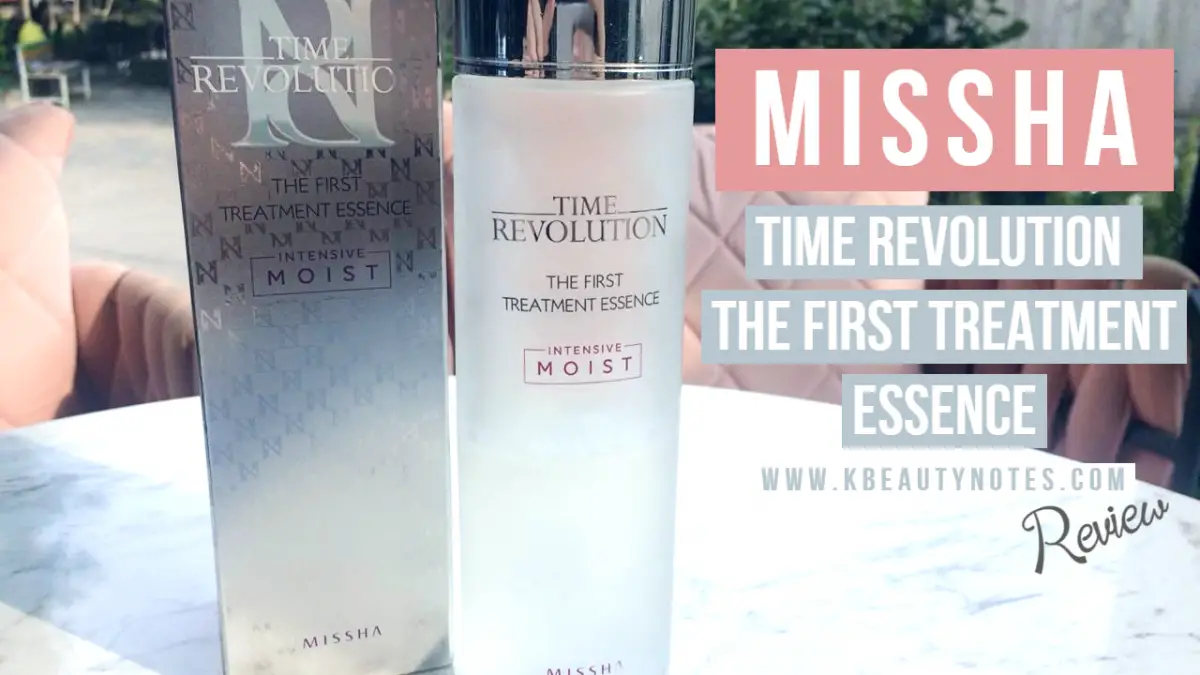 Fermented Skin Care
Fermented or probiotic skin care products are all the rage nowadays. After the success of the SK-II Facial Treatment Essence many brands have come out with their own versions of essences, like Missha First Treatment Essence, at different price ranges.
Popular fermented ingredients include: berries, sea kelp, ginseng, tea, yeast etc and have numerous skin benefits such as:
Provide hydration deep within the skin.
Help skin's cellular renewal.
Help refine skin texture and remove dead skin cells (gentle exfoliation).
Diminish the signs of aging by improving collagen synthesis (improve skin density and elasticity).
Skin calming and brightening.
Quicker absorption and increased efficacy of the product's natural ingredients.



Why not simply user toners, what's the purpose of a first essence anyway?
Toners usually have these basic functions: regulating skin pH after cleansing, helping with the absorption of following products and are mostly made of humectants which provide hydration.
Whereas first essences are mostly made of fermented ingredients (Galactomyces, Yeast extract etc), which not only hydrate, but also and gently exfoliate the skin like I've mentioned in my post: How To Improve Your Skin Texture In 3 Easy Steps.
You don't have to use toners and first essences together in the same routine, so simply choose which one is more suitable for your skin. If you are sensitive to ferments you can stick to toners. I personally use both sometimes. The layering provides even more hydration to my skin.


Time Revolution The First Treatment Essence – What is it?
Missha First Treatment Essence is Missha's best-selling essence – 90% fermented yeast extract from Himalayan purple barley to effectively plump the skin, improve texture, and reduce pigmentation. Ion fermentation process also ensures quick absorption of moisture, allowing skin to retain moisture for longer and restoring skin elasticity.


Application
It should be applied as a first step of skincare right after cleansing. Be careful when applying though, because the consistency is very watery. You can use a cotton pad (which will also add that extra step of physical exfoliation) but personally I don't like wasting product, so I pour it on my hand first, rub the palms together (lightly) and immediately apply and pat the essence on my skin until it's almost fully absorbed.


My experience
I remember when I first tried this before it was reformulated that it didn't really impress me and I felt like it did nothing for my skin. Then after some time I purchased the reformulated version since everyone was raving about it. I started using it together with other products in my routine and the first 5-6 times that I used it, I got these very painful deep acne that never developed. Hence, I suspected that perhaps I was sensitive to ferments, so I stoped using it for a couple of weeks and would occasionally apply it on my neck area.
BUT, because I was liking the hydration it provided to my neck I thought to give it another chance and use it in combination with a minimal amount of products to see what would happen.
Aaaaaand nothing happened, it hasn't broken me out so far. This has left me a bit confused, but I will continue to use it and hopefully it won't be an issue. (Edit: I have used up all the bottle and have repurchased the newly formulated MISSHA Time Revolution First Treatment Essence RX (4th Gen), which is just as good!)
*For those who don't know, some people can have adverse reactions to ferments in skincare!
So how can you tell if you suffer from ferment sensitivity? You don't know unless you try the fermented ingredients on your skin.
Before using any products with ferments I would recommend to perform a patch test a few times before incorporating it into your routine.
*In addition, avoid fermented ingredients if you already suffer from fungal acne!


Performance
Despite the texture being watery and absorbing fast into the skin, the essence is very hydrating.
You can feel the skin plump from within and will clearly notice the improvement on skin texture. My skin becomes really soft everytime I use it. No flakes or dry patches.
When I use it at nighttime and wake up the next day, I notice its brightening effects better and a more even complextion.
I think it would be most suitable with dry or dry/dehydrated skin types. However, works well with my oily/dehydrated skin, most likely because of its light texture.
As for fine lines and wrinkles I think it'll take a much longer time to notice any visible results. Slightly improves the look of fine lines upon application. The essence feels very smooth and soft on the skin.


Ingredients
Contains 90% fermented yeast extract from Himalayan purple barley, Bifida Ferment Lysate (hydrating and soothing), Niacinamide, Adenosine.
*Fermented yeast and niacinamide work well together for a more potent brightening effect and improved skin tone.
Saccharomyces Ferment Filtrate, Bifida Ferment Lysate, Water, Diethoxyethyl Succinate, Niacinamide, Hordeum Distichon (Barley) Extract, Cassia Alata Leaf Extract, Glycerin, Dipropylene Glycol, Dimethicone, Polyquaternium-51, 1,2-Hexanediol, Adenosine, Lecithin, Lactic Acid, Acetic Acid, Phenoxyethanol, Potassium Sorbate

Final Verditc
Pros
Very hydrating.
Improves skin texture.
Evens out complextion and brightens.
Suitable for all skin types.
Sits beautifully on the skin and has a smooth finish.
Improves the look of fine lines.
Cons
Those who are sensitive to fermentes or suffer from fungal acne should avoid.
I love the Missha's Time Revolution The First Treatment Essence and I would definitely repurchase it (Edit: I already have!). The most noticable benefits are hydration and the great improvement in skin texture, followed by brightening. It also sits beautifully on the skin and I cannot resist touching my face everytime I use it. Those with sensitive acne prone skin should be careful and perform a patch test beforehand. Works well with other skin types, but I feel like it would be the most suitable for dry and dehydrated skin types. Would highly recommend!

Where to buy: Want to purchase the Missha First Treatment Essence? You can find it at Yesstyle* for currently $28.36 and on Stylevana* for $27.99. It's also available on Stylekorean* and Jolse* for less during sales so keep an eye out.

Let me know your thoughts on Missha First Treatment Essence and how it has worked for your skin in the comments below!


---

*Affiliate links. It means I earn a small commission when you purchase a product through the links I have provided. You will not be charged extra if choosing to do so. The product has been purchased with my own money and I will always share my honest opinion and experience. Sincerely thankful to all of you that support my blog! For more information, see Disclosure Policy.


Related posts
Follow blog via Email
Get the latest posts from this blog delivered to your inbox!
About Me
Hi and welcome to Kbeauty Notes! :) I'm Ledia and I'm very passionate about everything skincare. I created this blog to share my thoughts and experience with many amazing and not so great products out there, hoping to help you make better decisions regarding your skin. I'm very happy to bring you on this journey with me and I hope you enjoy it! <3

My Skin Type: Oily, acne prone, dehydrated, a little sensitive, large pores.

Skincare Concerns: hydration, pore care, anti-ageing, PIE (acne marks), brightening.

Contact: kbeautynotes@gmail.com