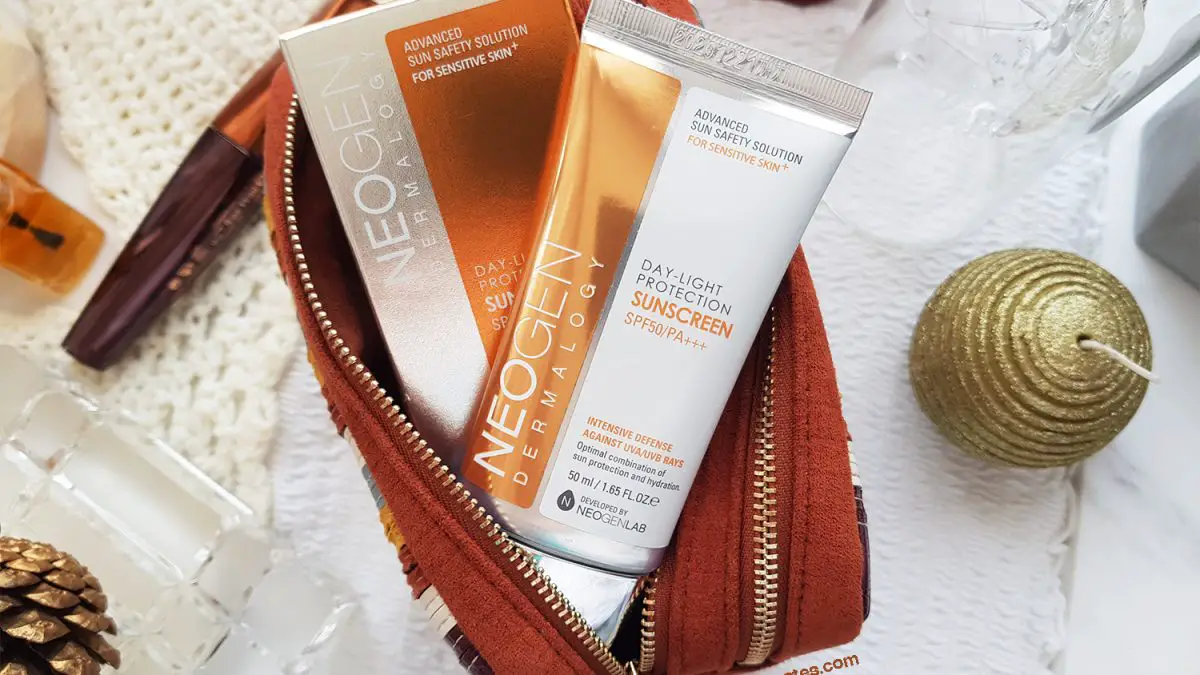 The Neogen Dermalogy Day-Light Protection Sunscreen is labeled SPF 50 PA+++. It has a combination of physical and chemical filters and I believe there are 2 formulations. One for the US market (doesn't contain the organic UV filter Tinosorb S) and one which is sold everywhere else. I'm in EU and I got mine from Korea, so the one I'm reviewing is the international version.


Description
This lightweight fluid-like sunscreen offers major protection with broad-spectrum SPF 50 PA +++. It offers light but nourishing hydration from rose and raspberry extracts, so those with dry skin can get an extra boost of hydration after layering over moisturizer. While, normal to oily skin can use this as a moisturizer with sun protection. It protects all day and wears well under makeup, leaving zero white cast or greasy feeling on your skin.


Application
Sunscreen should come as the last step of your skincare and before your makeup. Apply generously on the face and neck area. Let it sit for 20 minutes and then you can proceed with the makeup application.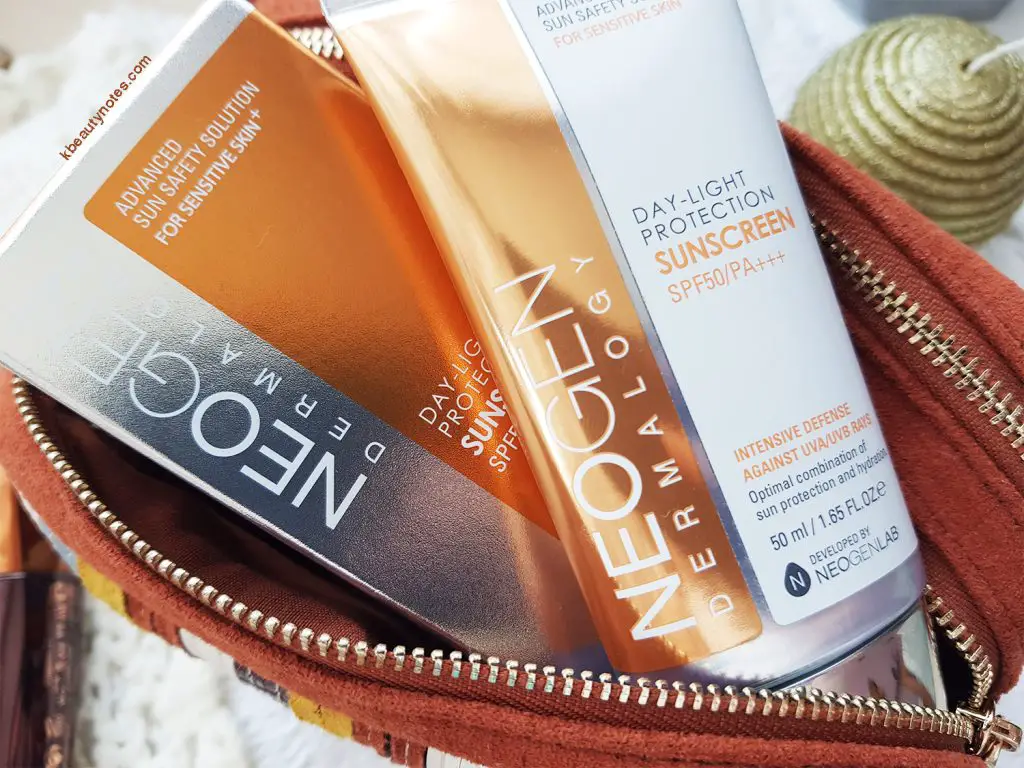 Consistency
I'm in love with the texture of this. It's similar to an emulsion. Lightweight and glides over the face and other skincare so well. I really like cosmetically elegant sunscreens. For this reason, I reach for them way more than other sunscreens, which require a little more work to apply to my liking.


Performance
It does not emphasize skin texture or cling onto dry patches. Applies smoothly and it's completely invisible. As a result, you don't have to worry about it getting into fine lines or giving you whitecast at all! The way it dries down doesn't feel sticky, absorbs well and leaves this beautiful sheen on the skin.
I've used this a lot during last summer. My skin gets even oilier on hot days when I'm out and about and this sunscreen is hydrating, so it did not work well under my makeup. I noticed the makeup broke apart on my cheeks and nose area. Maybe that's why it's recommended for oily skin types to skip moisturizer and use only this instead. I think I was doing more skincare steps than my skin could take at the time. For the most part, the skincare you apply before sunscreen and makeup really changes the way they stay and look on the skin, whether they'll lose their staying power, become too oily or crease. So, try to consider this and try the products in a couple different ways to see how it works best for you.
I think those with normal/dry skin will love this, because this is definitely on the more moisturizing side of the sunscreen spectrum. It won't work alone for severely dry or dehydrated skin though, so just as stated in the description, apply this after your morning skincare routine.
Also, if you don't wear makeup, you won't be concerned about it getting creased, but still it will probably work for you since dry skin won't produce sebum to contribute to makeup creasing.
Keep in mind that if you're oily, many sunscreens will make your skin oilier in hot humid weather. Hence, I would recommend you use it during fairly warm wheather when it's not extremely humid, with minimal skincare. Also it would be good for spring, autumn and winter.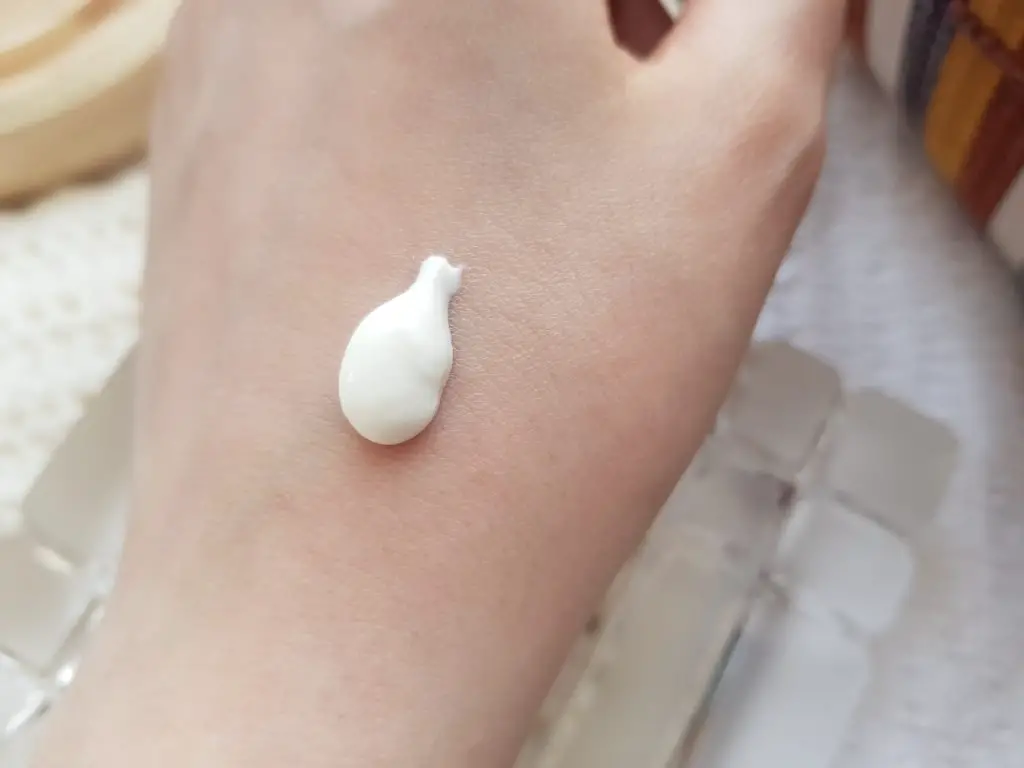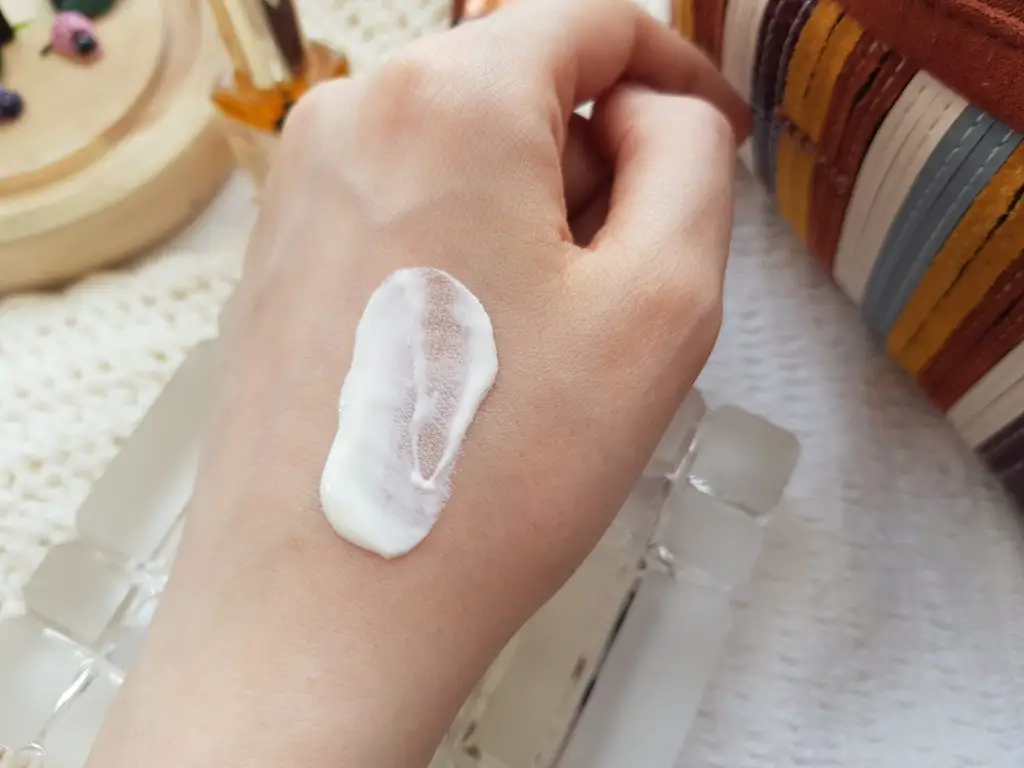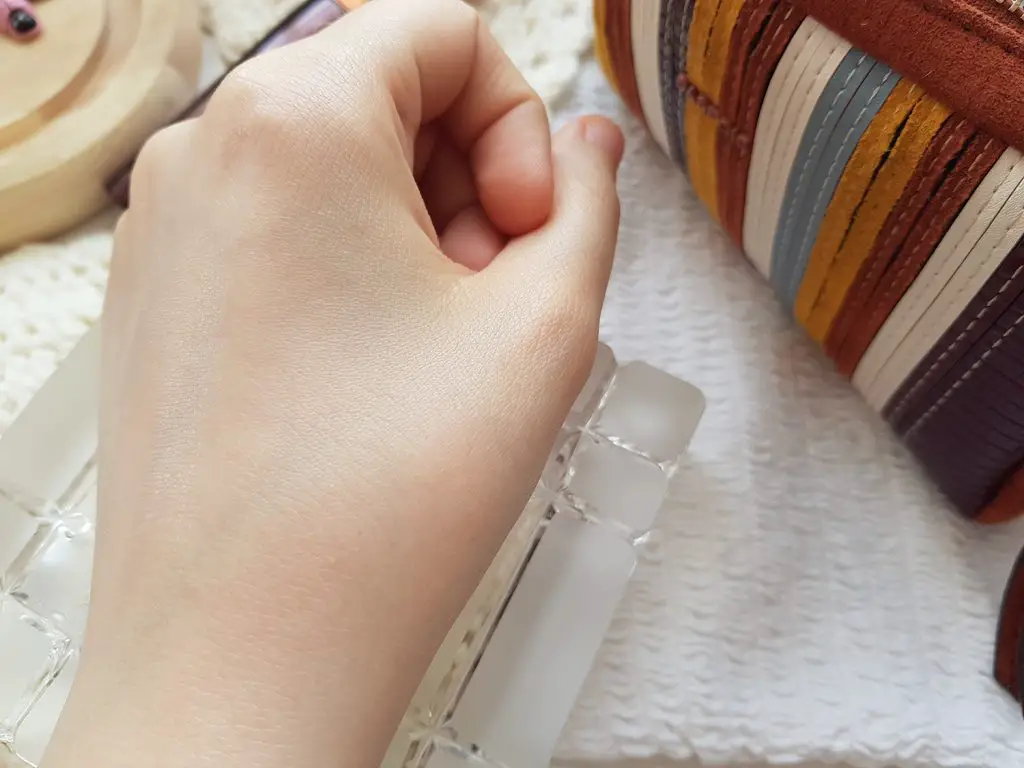 Scent
The sunscreen has a herbal lemony scent. I'm not a fan of the scent to be honest. But, it does go away eventually.
And most importantly, I've experienced zero irritation and doesn't sting my eyes. Looking at the ingredients list it did concern me a little, seeing how it contains many essential oils. But, I've used this for a long time in high temperatures and I didn't experience any kind of sensitivity. This is also marketed as suitable for sensitive skin. Just something to keep in mind if you think your skin can be sensitized by the ingredients listed below.


Ingredients
Neogen Dermalogy Day-Light Protection Sunscreen UV filters: Octinoxate, Tinosorb S, Zinc Oxide, Titanium Dioxide. Contains glycerin, hyaluronic acid for hydration, many extracts as antioxidants, with skin repairing and anti-inflamatory properties. Doesn't contain alcohol.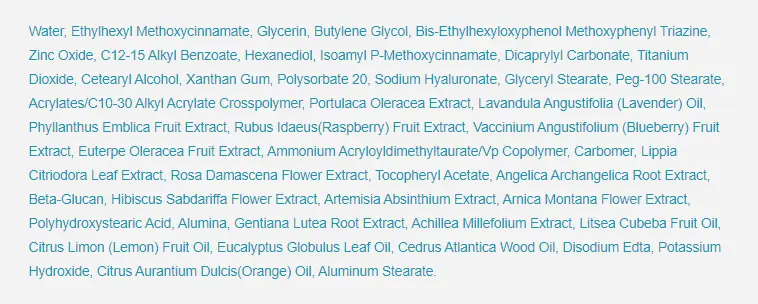 Final Verdict
Pros
Lightweight consistency.
Hydrating.
Doesn't cling onto dry patches, but smoothes them out.
Most suitable for normal/dry skin types.
Non sticky – smooth finish.
Spreads really well.
Zero whitecast.
Didn't irritate my skin in any way.
Doesn't pill.
Good UVA protection.
Cons
Not suitable for oily skin during summer.
Doesn't sit well under makeup (should be tested with minimal skincare steps).
Scent.
To summarise, I love the texture of the Neogen Dermalogy Day-Light Protection Sunscreen and how it doesn't give you any whitecast. Would be more suitable for normal and dry skin types, in my opinion. Also, those with oily skin can use it as stated in the description by the brand and the tips I provided above, and you'll be good.
If your skin is sensitive, try and see if any of the ingredients may be potentially irritating before deciding to buy it.
I had doubts if I wanted to re-purchase it, but I'm sure that the reason my skin became very oily is due to the combination of skincare steps before applying the sunscreen. Which in turn, made my makeup crease badly. Still need to test this further, but in other regards I like its performance.

Where to buy: If you're interested in trying out this sunscreen, you can find it at Yesstyle* for $28.41, or quickly grab it at Jolse* or Stylevana* as it is currently on sale for $20.97 and $23.89 respectively. Stylekorean* offers it for $25.

Have you tried the Neogen Dermalogy Day-Light Protection Sunscreen? Did it work for you?
Let me know in the comments below!


---

*Affiliate links. It means I earn a small commission when you purchase a product through the links I have provided. You will not be charged extra if choosing to do so. The product has been purchased with my own money and I will always share my honest opinion and experience. Sincerely thankful to all of you that support my blog! For more information, see Disclosure Policy.


Related posts
Follow blog via Email
Get the latest posts from this blog delivered to your inbox!
About Me
Hi and welcome to Kbeauty Notes! :) I'm Ledia and I'm very passionate about everything skincare. I created this blog to share my thoughts and experience with many amazing and not so great products out there, hoping to help you make better decisions regarding your skin. I'm very happy to bring you on this journey with me and I hope you enjoy it! <3

My Skin Type: Oily, acne prone, dehydrated, a little sensitive, large pores.

Skincare Concerns: hydration, pore care, anti-ageing, PIE (acne marks), brightening.

Contact: kbeautynotes@gmail.com