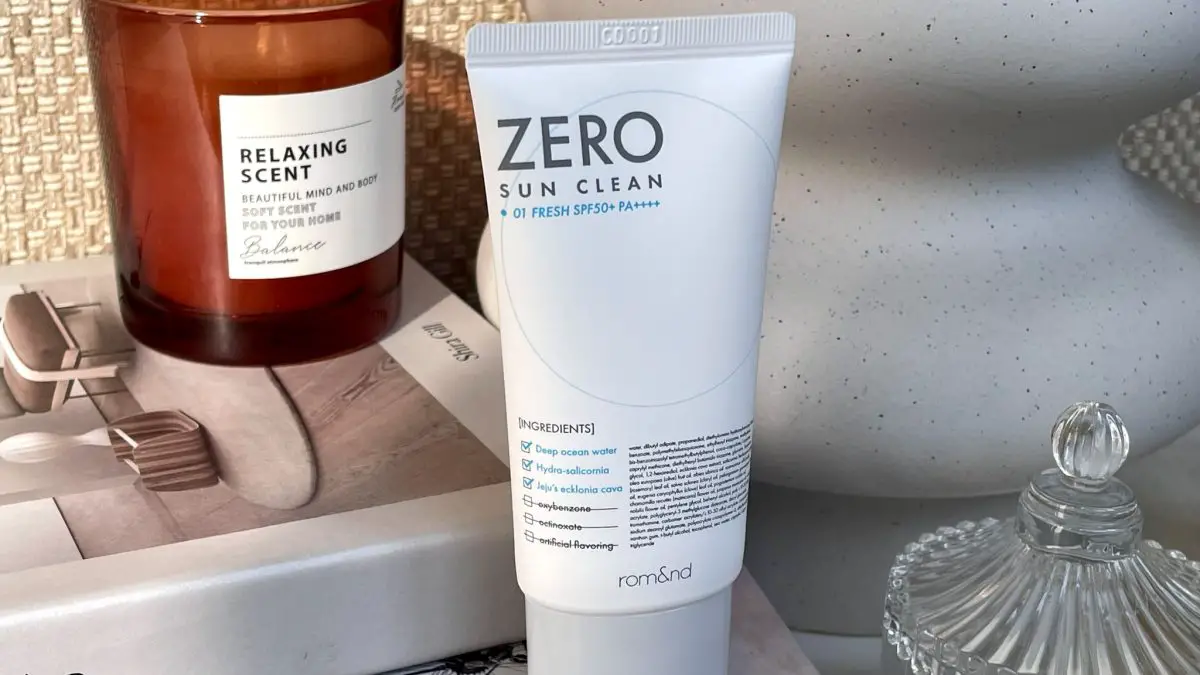 Even though summer has bid us farewell, it's worth emphasizing that sunscreen is a year-round essential. While some might feel they've heard it one too many times, the reality is that there are still many people out there who haven't fully grasped its importance. So, let's seize every opportunity to underscore the importance of sunscreen, shall we? So, brace yourself for yet another sunscreen review – this time, we're diving into the Romand ZERO SUN CLEAN SPF 50+ PA++++ 01 Fresh.
Hold on a second, Romand? Isn't that a makeup brand? You're absolutely right! Many might not even be aware that they have a sunscreen in their arsenal. And here's a spoiler alert: It's a pretty good one.


What is it: Organic (chemical) sunscreen.
Where to buy: The Romand sunscreen is available at Jolse.
Price: $15
Volume: 50ml (1.69 fl.oz.)
PAO: 12 months after opening.
Packaging: It comes in a standard plastic squeeze tube. What's notable is that the tube is compact, making it incredibly convenient for on-the-go use. But, you don't need to second-guess the product's volume; it indeed contains the promised 50ml as advertised.
How does the Romand Zero Sun Clean SPF50+ PA++++ Fresh Sunscreen perform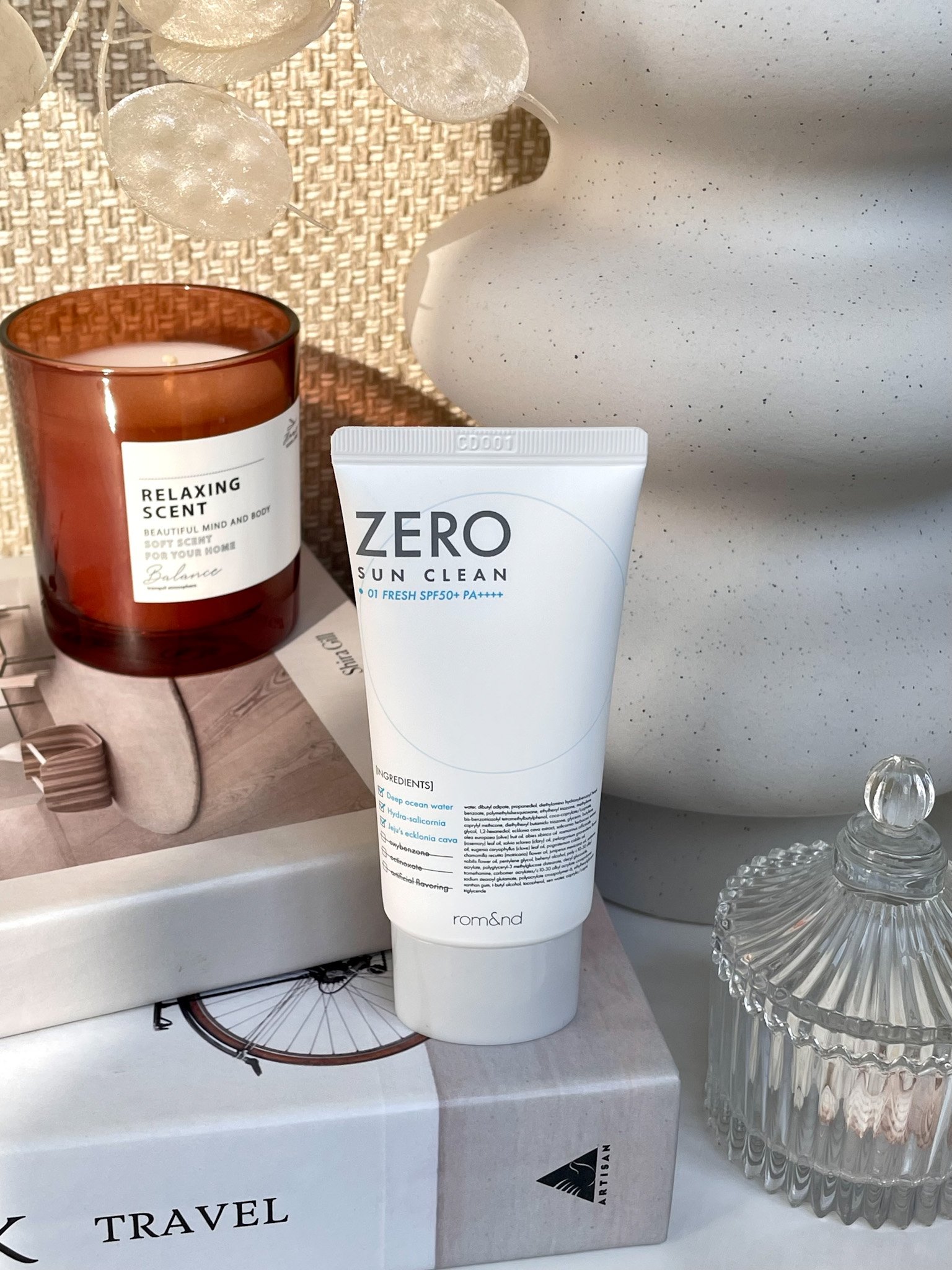 Protection:
SPF 50+, PA++++
Texture and finish:
You'd be immediately able to guess if I told you it's a Kolmar formula. It has an elegant lotion texture that's non-sticky and avoids that overly shiny finish, making it exceptionally comfortable on the skin. What's worth noting is that it feels slightly lighter in texture compared to some others, making it a fantastic choice for those with oily skin, especially during the winter months when you might consider using it as a substitute for moisturizer.
Also Read: Searching for the Perfect Brown Liquid Eyeliner? Discover the COSNORI Super Proof Fitting Brush Eyeliner!
Does it contain alcohol?
No. It has T-Butyl Alcohol which acts as a solvent, but it doesn't cause dryness.
Fragrance/Scent?
Unfortunately, for individuals with fragrance sensitivities, this sunscreen does contain a few essential oils like Rosemary, Patchouli, and Rose Geranium.
Is it drying?
No. It's actually moisturizing.
Does it leave a white cast?
The white cast dilemma? Non-existent with this sunscreen.
Irritation or breakouts?
Neither. Even though this sunscreen contains Olive Oil, you might assume it could be heavy, but that's not the case at all. I haven't personally found it to be comedogenic, but it's worth noting for those who are prone to breakouts and congestion.
How does it work with makeup?
The lotion-like formula provides an excellent base for a smooth makeup application, as is the case with most products of this type.
Does it sting the eyes?
It doesn't cause any eye irritation for me.
Easy to re-apply?
Absolutely. The lotion texture of this sunscreen is a standout feature precisely for this reason. When you reapply, you won't experience that uncomfortable, heavy sensation. It goes on smoothly and feels natural on the skin, making the reapplication process a breeze.
Romand Zero Sun Clean Sunscreen Ingredients
These are the UV filters of the Romand sunscreen:
Uvinul A Plus (high UVA protection), Uvinul T 150 (highest photo-stable absorption of all available UVB filters), Tinosorb M (broad spectrum – highly photostable), Iscotrizinol (UVA II and UVB).
Other ingredients: Glasswort Extract (skin brightening and antioxidant), Olive oil (emollient with antioxidant properties), Rosemary Leaf Oil (potent antioxidant and antimicrobial agent).
Full ingredients list HERE.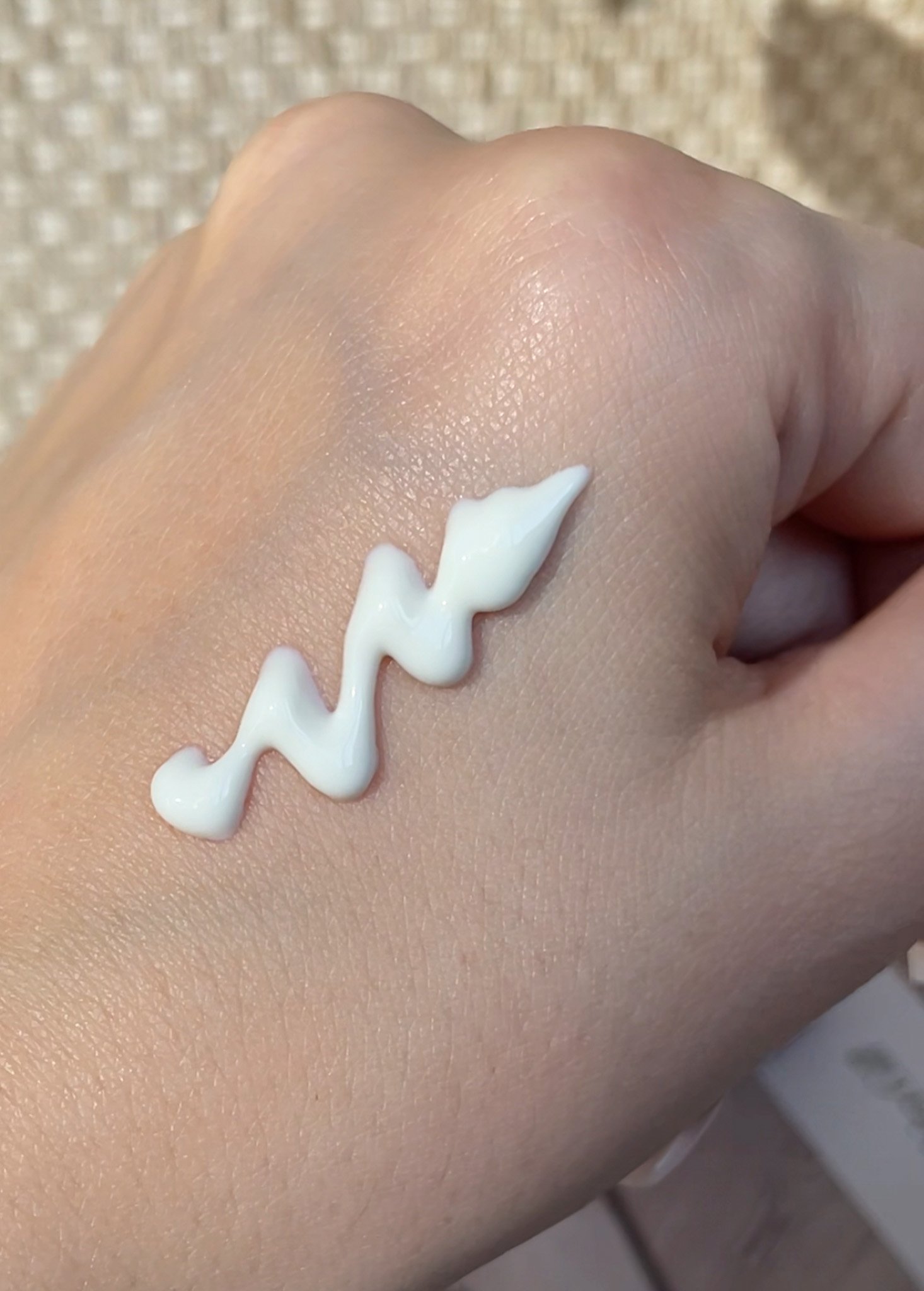 Final Verdict
Pros
SPF 50+, PA++++.
Lotion consistency.
Moisturizing, but not heavy.
Natural satin finish, non-sticky or greasy.
No pilling.
No irritation/breakouts.
Works great as a makeup base.
Suitable for normal skin, dry skin, and oily skin in colder weather.
Cons
Not for those with fragrance or EO sensitivities.
In a nutshell, it's no surprise that I'm fond of this sunscreen – it ticks all the right boxes when it comes to texture, finish, and overall performance. My only wish is that it could be a bit more sensitive-skin friendly to cater to a broader audience.

Did you find the Romand Zero Sun Clean Sunscreen review helpful? Share your favorite sunscreen below!

---
*PR – gifted, but all opinions are entirely my own.
*Affiliate Links – It means I may earn a small commission when you purchase a product through the links I have provided, at no extra cost to you.
Related posts
Follow blog via Email
Get the latest posts from this blog delivered to your inbox!
About Me
Hi and welcome to Kbeauty Notes! :) I'm Ledia and I'm very passionate about everything skincare. I created this blog to share my thoughts and experience with many amazing and not so great products out there, hoping to help you make better decisions regarding your skin. I'm very happy to bring you on this journey with me and I hope you enjoy it! <3

My Skin Type: Oily, acne prone, dehydrated, a little sensitive, large pores.

Skincare Concerns: hydration, pore care, anti-ageing, PIE (acne marks), brightening.

Contact: kbeautynotes@gmail.com