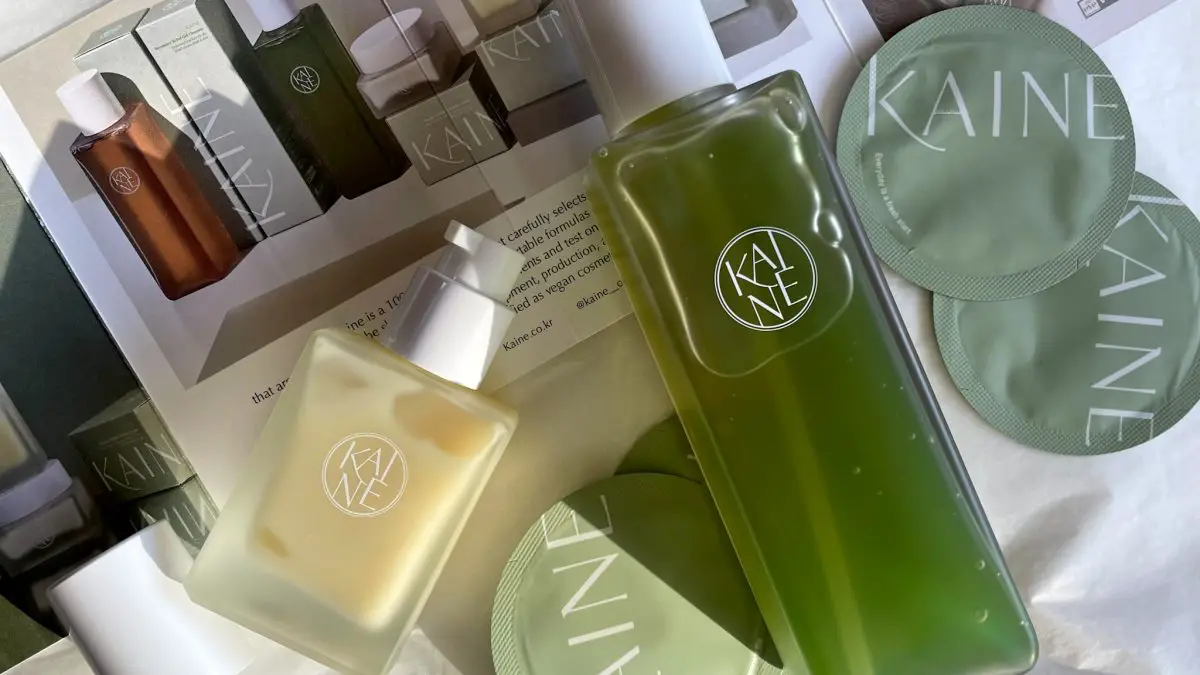 Gel-type cleansers are my favorite to use either in the morning or as a second step cleanse in my nighttime routine on days I use makeup. They're usually very effective at removing impurities and oil buildup. Korean gel cleansers are also generally formulated at a low pH level in order not to disrupt the skin's protective barrier.
This KAINE Rosemary Relief Gel Cleanser promises to soothe sensitive skin and reduce breakouts for a clear skin.


Where to buy: It's available at Yesstyle (reward code: KBEAUTYNOTES for 5% off your order, can be used together with other coupons), Stylevana US / Stylevana EU, and StyleKorean, Jolse.
Price: $15-$25 (depends on sales and seller)
Volume: 150ml (5.07 fl oz)
PAO: 12 months after opening.
Packaging: It comes in a sturdy plastic bottle with a pump and a cap.


What is the KAINE Rosemary Relief Gel Cleanser
An anti-acne functional cleanser formulated with 0.45% Salicylic Acid and 5% Rosemary Leaf Extract to purify and soothe sensitive skin. It includes extracts from various green plants like Mugwort, Broccoli, Spinach, and Cabbage for added soothing effects. pH range is 4.5 to 6.5.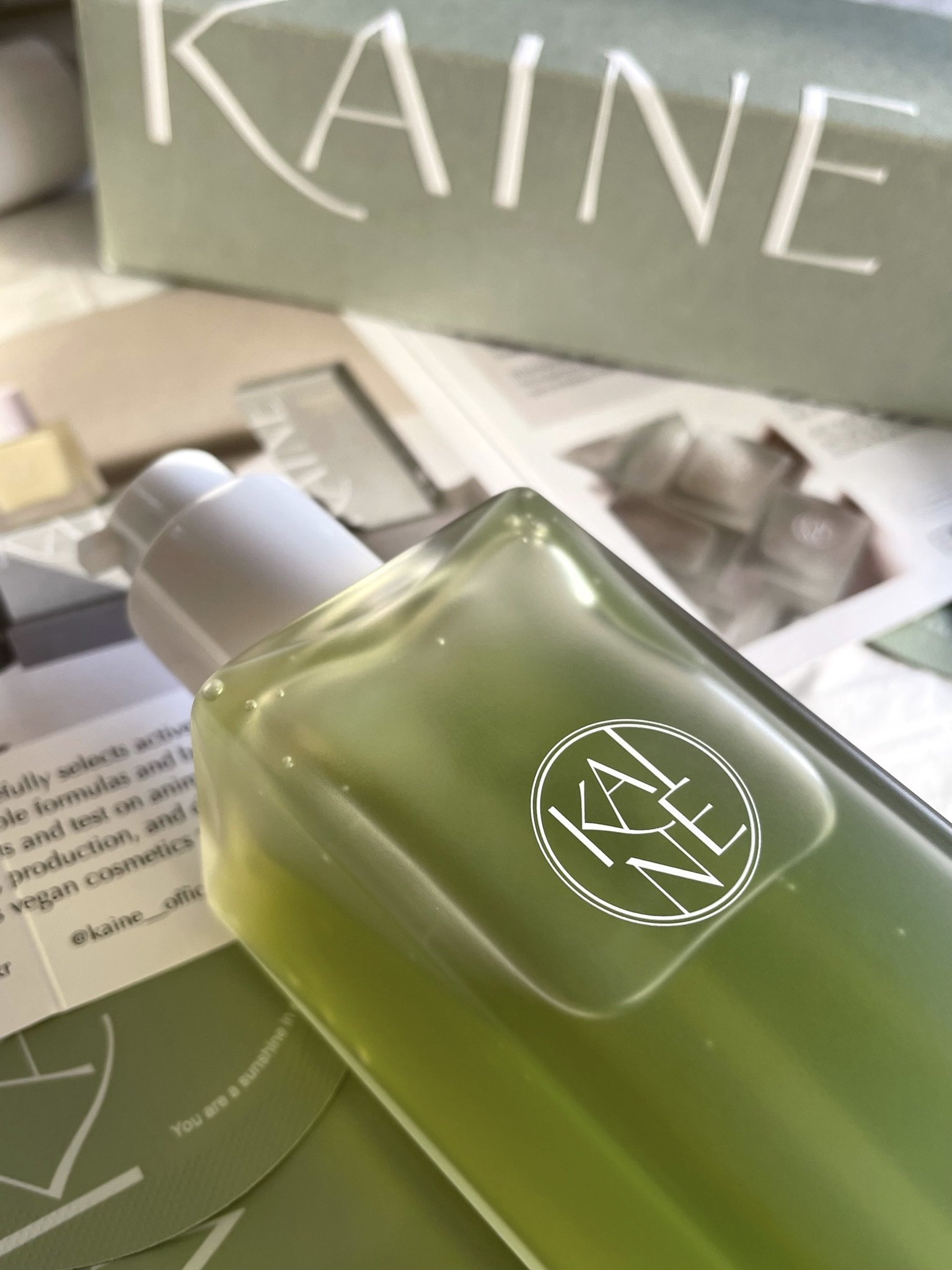 Application
The pump dispenses a small amount of product, however, you don't need a lot since this foams up easily. 2 pumps of cleanser are more than sufficient for me. If your skin feels extra oily you can use more.
Mix it with water in your palms, work it into a foam and massage over the skin. Rinse with lukewarm water.


Consistency
Gel texture with a beautiful green color that comes from its green extracts (Cabbage, Celery, Spinach, Broccoli etc) used in the formulation. It's lightweight and lathers well.


Scent
It has a strong herbal scent that can definitely be overpowering for some people. It's not the type of scent I personally prefer but since it's in a cleanser, I can tolerate it. I just wish it was less noticeable.
It contains Rosemary Leaf Oil which is an essential oil. This shouldn't pose an issue for most people, but if you know you're sensitive to it, you should avoid this.


Performance
Very effective at removing sebum buildup. I like using this on days my skin feels extra greasy because it cleanses thoroughly. I feel like it does leave my skin slightly stripped though. But, it doesn't make it feel tight and nor does my skin become drier with every wash, as it can happen with some cleansers. I continue my routine with my viscous hydrating toners to replenish moisture whenever I use this.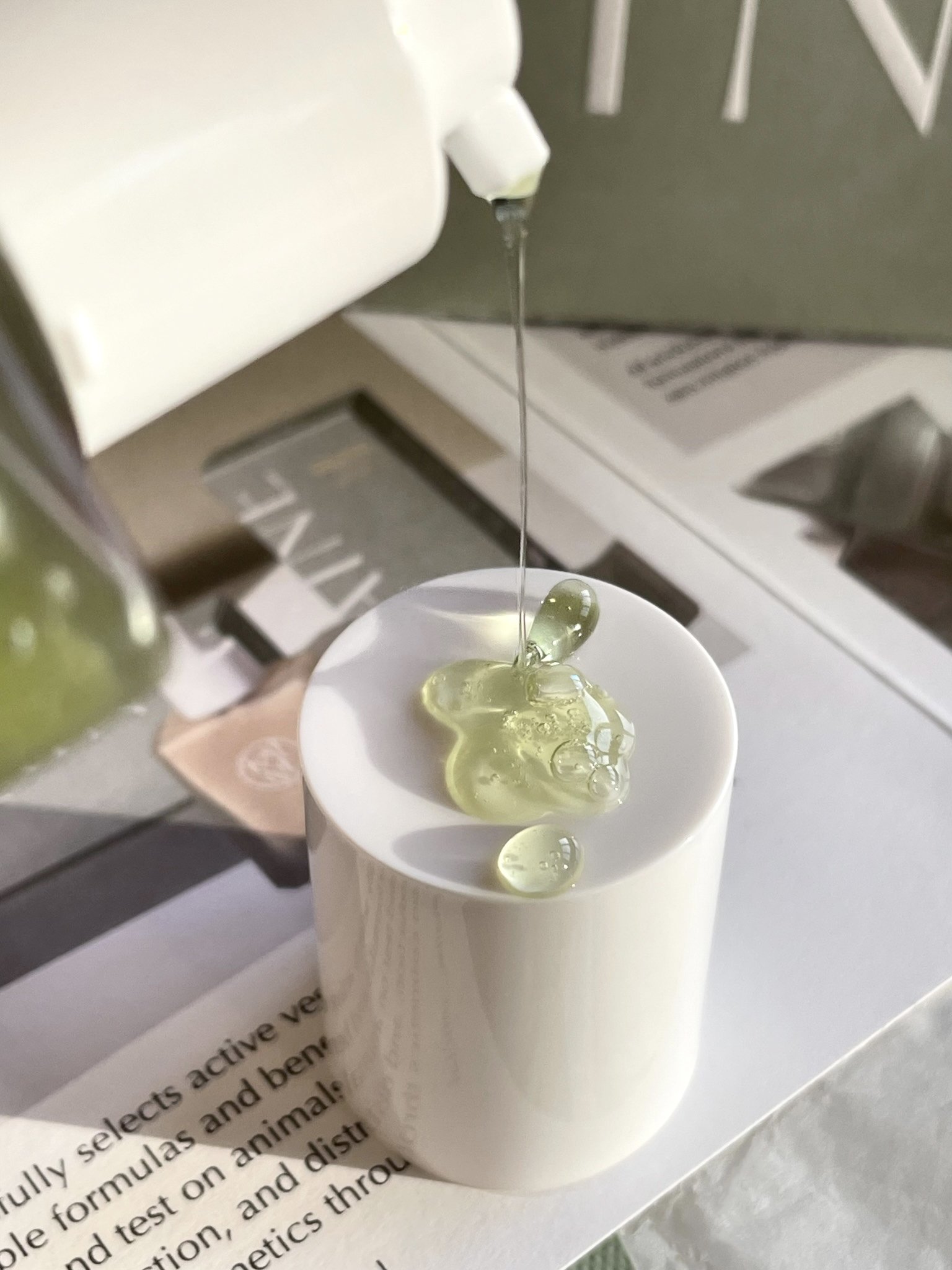 While the cleanser is marketed for dry skin types as well, I wouldn't recommend it. Someone with dry skin doesn't have as much lipids so this would not be ideal.
Due to Salicylic Acid and Rosemary leaf extract, this will work great for those with skin concerns such as oily skin, large pores, blackheads or whiteheads. Salicylic Acid, being oil soluble, can get into the pores and remove dead skin cells preventing the formation of blackheads and acne. In addition, the percentage of 0.45 is gentle enough for daily use.
I can see that it is mildly exfoliating as I can feel a softer skin texture with consistent use!
It didn't cause me any irritation and I think it does a good job at keeping breakouts at bay.


Ingredients
Salicylic Acid 0.45% – a great ingredient for treating problem skin. Exfoliates and has potent anti-inflammatory properties as well. Rosemary leaf extract 5% – Antioxidant, Anti-bacterial, Astringent action.
Hydrating: Glycerin, Hyaluronic Acid, Sodium Hyaluronate.
Soothing: Panthenol, Plant Extracts (Mugwort, Cucumber, Broccoli, Cabbage..), Allantoin.
Alcohol-free, but contains Rosemary Leaf Oil.
Water, Sodium C14-16 Olefin Sulfonate, Glycerin, Rosmarinus Officinalis (Rosemary) Leaf Extract(5%), Butylene Glycol, Acrylates Copolymer, Propanediol, Coco-Betaine, Tromethamine, Coco-glucoside, Tetradecene, Potassium Benzoate, Salicylic Acid(0.45%), Sodium Chloride, Citric Acid, Hexadecene, Lauryl Hydroxysultaine, Pogostemon Cablin Oil, Disodium Coco-Glucoside Citrate, Decyl Glucoside, Sorbitol, Polyquaternium-67, Rosmarinus Officinalis (Rosemary) Leaf Oil(0.1%), Artemisia Princeps Leaf Water, Panthenol, Disodium EDTA, Melia Azadirachta Leaf Extract, Artemisia Vulgaris Oil, 1,2-Hexanediol, Melia Azadirachta Flower Extract, Brassica Oleracea Capitata (Cabbage) Leaf Extract, Brassica Oleracea Acephala Leaf Extract, Hibiscus Esculentus Fruit Extract, Hyaluronic Acid, Hydrolyzed Hyaluronic Acid, Sodium Hyaluronate, Apium Graveolens (Celery) Extract, Asparagus Officinalis Extract, Spinacia Oleracea (Spinach) Leaf Extract, Brassica Oleracea Italica (Broccoli) Extract, Cucumis Sativus (Cucumber) Extract, Lactuca Scariola Sativa (Lettuce) Leaf Extract, Allantoin

Final Verdict on the Rosemary Relief Gel Cleanser
Pros
Very effective at removing sebum and impurities thoroughly.
Mildly exfoliating making the skin's surface smooth.
Helps treat blackheads and prevent acne.
Leaves the skin feeling soft.
pH of 4.5-6.5
Most suitable for oily, combination, acne prone skin.
Cruelty-free and Vegan.
Cons
Not for dry skin as it may be stripping.
I would recommend this cleanser mainly for oily skin and if you're prone to acne, blackheads and whiteheads. It would be especially useful during hot weather when the skin produces even more oil because it will help cleanse thoroughly and get deep into the pores! I wouldn't use it more than once a day though. Dry skin should avoid it.

Unless you know you're sensitive to Rosemary Leaf Oil, it shouldn't pose a problem.
Lastly, we cannot ignore the aesthetically pleasing packaging! This is probably the prettiest cleanser I have and looks so good on the bathroom counter.

Did you find the KAINE Rosemary Relief Gel Cleanser Review helpful? Have you heard of this K-Beauty brand before?

---
*PR Sample – Product provided by KAINE, but opinions are completely my own.
*Affiliate Links – It means I may earn a small commission when you purchase a product through the links I have provided, at no extra cost to you.


Related posts
Follow blog via Email
Get the latest posts from this blog delivered to your inbox!
About Me
Hi and welcome to Kbeauty Notes! :) I'm Ledia and I'm very passionate about everything skincare. I created this blog to share my thoughts and experience with many amazing and not so great products out there, hoping to help you make better decisions regarding your skin. I'm very happy to bring you on this journey with me and I hope you enjoy it! <3

My Skin Type: Oily, acne prone, dehydrated, a little sensitive, large pores.

Skincare Concerns: hydration, pore care, anti-ageing, PIE (acne marks), brightening.

Contact: kbeautynotes@gmail.com