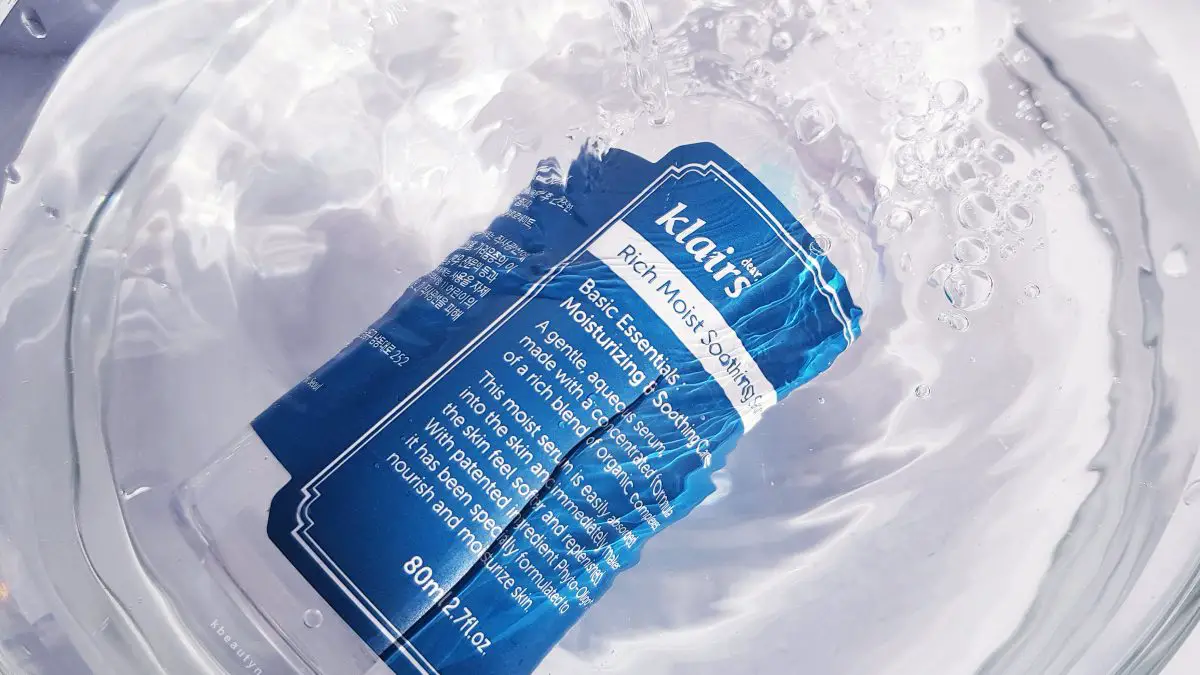 It's been some time since I did a review on dear, Klairs; one of my favorite K-Beauty brands. The Klairs Rich Moist Soothing Serum is an empty that I used last year and I've purchased it twice so far. Already an indication that I really like it, but keep reading for the details.
I have oily skin which is prone to dehydration, that's why I'm always looking for hydrating skincare. Hydrating my skin helps a lot with balancing oil production, so I don't look greasy throughout the day. I read that this serum is very similar to Klairs toner. Therefore, I thought to give this a try instead of repurchasing the toner.


Klairs Rich Moist Soothing Serum – What is it?
This is a hydrating Serum from the Klairs Rich Moist Soothing line and its purpose it to deeply moisturize and soothe the skin. It says it contains a rich blend of organic complexes and a patented ingredient Phyto-Oligo* that has been specifically formulated to provide moisture. It comes in a 80ml plastic bottle with a pump. The pump works great and you'll be able to get out every last bit of the product. It also has a clear plastic cap to cover the pump when you travel so it doesn't get pushed down.


Application
You're supposed to apply serum after your toner or light essences/ampoules. For me, I didn't feel the need to apply a separate hydrating toner when using this, because they practically do the same thing – hydrate. If you use an essence or ampoule to target a particular skin concern, you can use them before the serum. This replaced my Supple Preparation toner during winter time. You can definitely build it up if one layer is not enough. Two layers were the perfect amount for me. And 1-2 pumps can cover the whole face.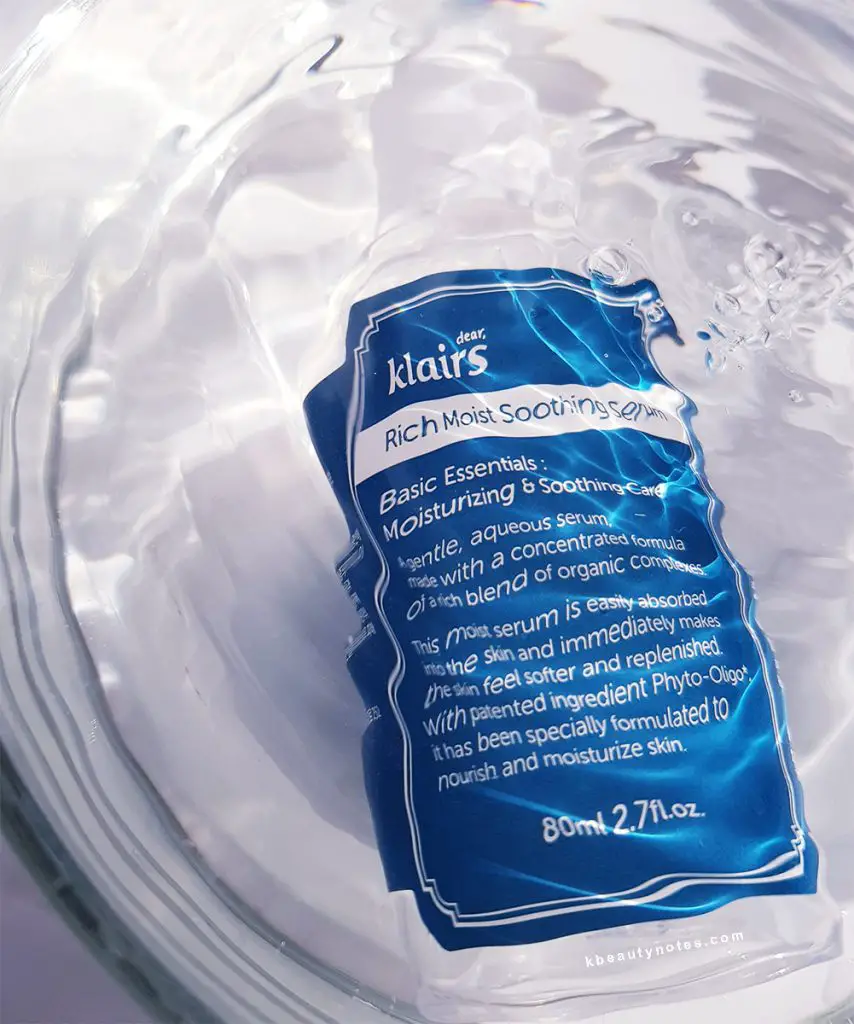 Consistency
The serum has a light gel type consistency which spreads very easily on the skin. Feels a bit tackly at first but after it dries down, the finish is smooth and the skin feels soft.


Performance
Feels very hydrating and it absorbed very well. Left my skin plump throughout the day. It has this cooling effect which I wasn't expecting but I really appreciated, since I have redness on my cheeks.
Very similar to the toner, but gives a bit more hydration with fewer layers due to its consistency. You definitely don't need to incorporate both into your routine. So, if you're wondering which one to get, depending on your skin condition, either of them will do the job just fine. However, in my case, I only needed 2 layers of the serum as that was enough for my skin. But, I think if you were to do more layers due to having drier skin, it could become a little sticky and take longer to absorb. You can do way more layers with a toner since it's thinner and it'll absorb faster. If you're used to doing the 7 skins method and your skin likes it, you can stick with the toner.
My skin is acne prone, but it hasn't broken me out and didn't cause any type of irritation. It contains Essential oils, so those that react to them should keep it in mind. I've emptied 2 bottles of the serum and had no problems in this regard. On the contrary, it felt quite soothing on my skin with a slight cooling effect. As a result, my complexion did appear a bit brighter.
Great base for the makeup as moisturizes the skin well and takes care of flakes, but also balances the oil production. So, my skin didn't turn oily over time or cause the makeup to separate. Moreover, it didn't disrupt the application of my sunscreen.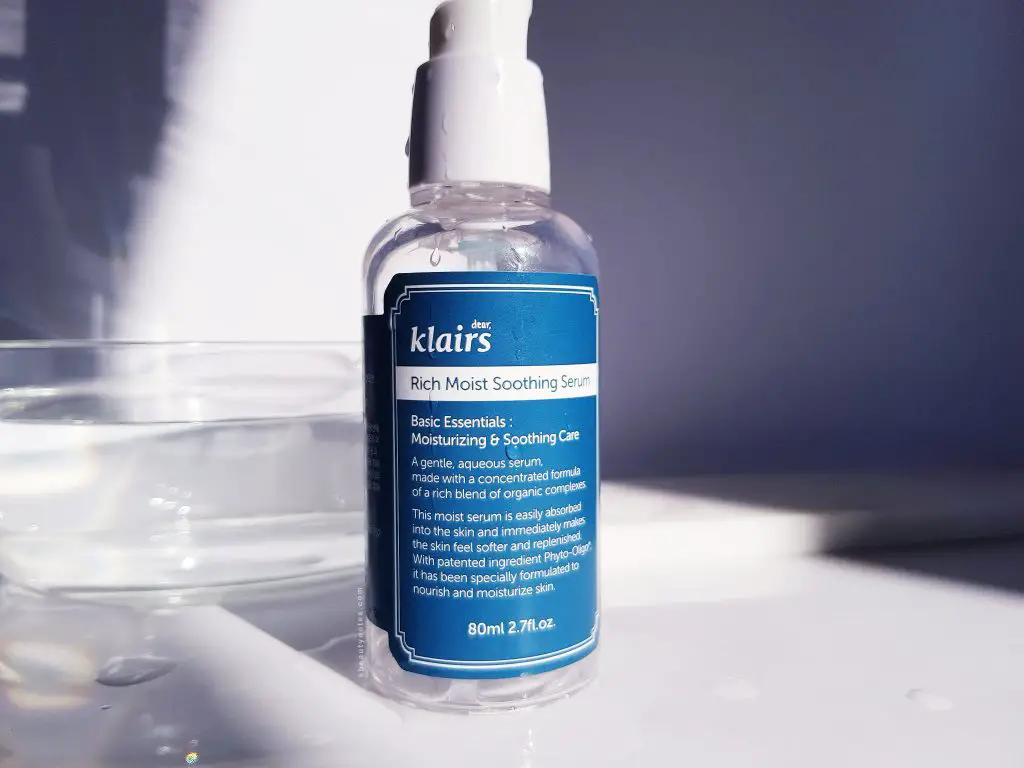 Scent
All the products in the Rich Moist Soothing Line have a noticeable citrus scent. Personally, I'm not put off by it and I kind of like it, but it may not be for those that prefer scent-free skincare.


Ingredients
The Klairs Rich Moist Soothing Serum contains antioxidants and soothing ingredients such as Centella Asiatica Extract, Sodium Ascorbyl Phosphate, Tocopheryl Acetate (Vitamin E), Scutellaria Baicalensis Root Extract, Portulaca Oleracea Extract, Daucus Carota Sativa (Carrot) Root Extract.
Sodium Ascorbyl Phosphate is also an anti-acne ingredient.
It contains Licorice Root Extract which is known for its soothing and skin brightening properties.
Panthenol (Pro-Vitamin B5) – supports skin barrier, moisturizes and is anti-inflammatory.
Beta-Glucan – a great skin soother and moisturizer, as well as known for anti-aging benefits.
Sodium Hyaluronate (the salt form of Hyaluronic acid) comes second in the ingredients list. In some formulas HA can feel like it's doing the opposite and actually drying out the skin. But, here it's well formulated and it won't be an issue. I don't even need to apply the serum on damp skin.
The formula is alcohol-free, but it does include Essential Oils.

Final Verdict
Pros
Hydrating.
Soothing and has a cooling effect.
Leaves the skin soft and supple.
Takes care of dry patches, flaky skin.
Works great under makeup and sunscreen.
Suitable for all skin types (except for those sensitive to EO).
Didn't break me out.
Cruelty-free and Vegan.
Cons
Contains Essential Oils for those that react to them.
I mentioned in the beginning that I've purchased this serum twice, so I really like it! It's very hydrating, made my skin soft and plump. Similar to the Supple Preparation toner in terms of hydration, but you'll need fewer layers. It lives up to its claims for providing hydration and being soothing, but I know that some expect their serum to do more than that. I'm personally 70% focused on hydration in my skincare and this comes in 80ml, which is great for a serum and I wouldn't call it overpriced. Suitable for my acne prone skin, because it didn't break me out. I highly recommend it!



Where to buy:
If you'd like to buy the the Klairs Rich Moist Soothing serum, you can find it at Yesstyle* and Stylevana* for currently around $20. As always, it's also available at Wishtrend* for the regular price of $23.


---
Check out my other reviews of dear, Klairs:
Klairs Freshly Juiced Vitamin C Drop Review
Klairs Midnight Blue Youth Activating Drop Review
Klairs Illuminating Supple Blemish Cream Review


Did you find the Klairs Rich Moist Soothing serum review useful? Have you used this before? What are your favorite products from dear, Klairs? Let me know in the comments!


---

This post contains affiliate links. It means I may earn a small commission when you purchase a product through the links I have provided. I've bought this product myself and I will always share my honest opinion and experience. Sincerely thankful to all of you that support my blog! For more information, see Disclosure Policy.


Related posts
Follow blog via Email
Get the latest posts from this blog delivered to your inbox!
About Me
Hi and welcome to Kbeauty Notes! :) I'm Ledia and I'm very passionate about everything skincare. I created this blog to share my thoughts and experience with many amazing and not so great products out there, hoping to help you make better decisions regarding your skin. I'm very happy to bring you on this journey with me and I hope you enjoy it! <3

My Skin Type: Oily, acne prone, dehydrated, a little sensitive, large pores.

Skincare Concerns: hydration, pore care, anti-ageing, PIE (acne marks), brightening.

Contact: kbeautynotes@gmail.com