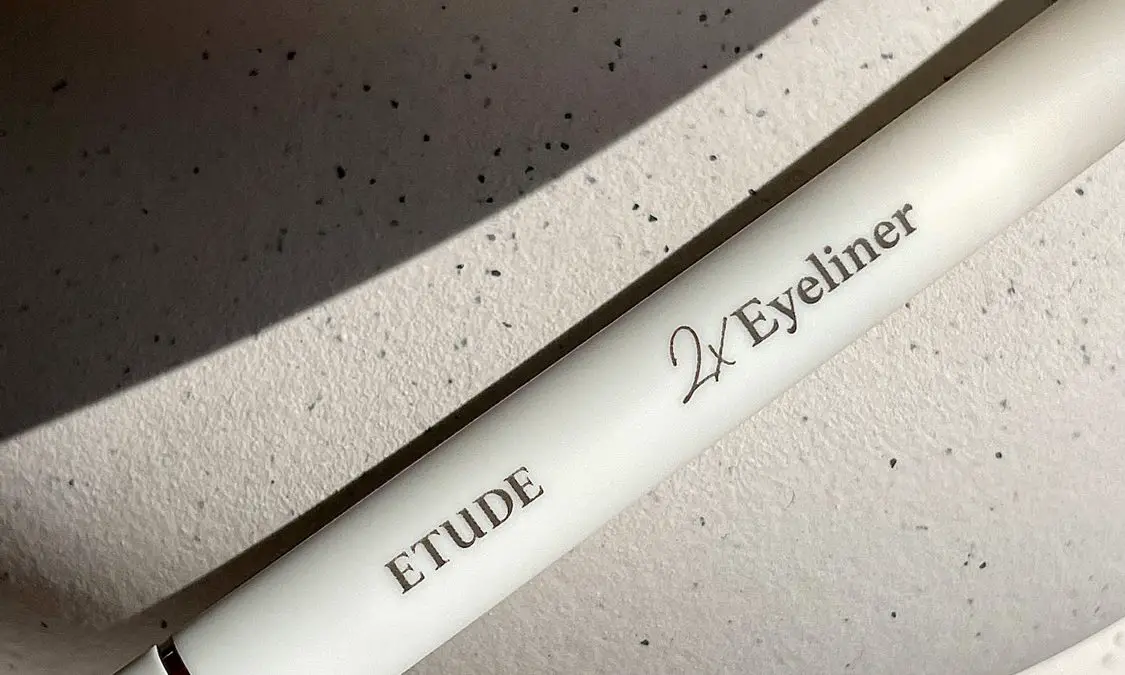 I don't usually try new eyeliners because I always go back to the same one I have used for 10 years or more that works perfectly for me. However, I recently wanted to create softer makeup looks, so I'm searching for a good brown eyeliner. The Etude House 2X Tinting Eyeliner seemed like a good choice from the positive reviews, so I picked this one in the shade 01 Soft Deep Brown.
Where to buy: You can purchase the Etude 2X Eyeliner at JOLSE.
Price: $16
Volume: 0.5g
Packaging: Cute white tube with a bit of a gradient. Very aesthetic. It would be best if you lay it flat for storage.
What is the Etude House 2X Tinting Eyeliner
The Etude 2X Tinting Eyeliner is supposed to provide a barely-there makeup look with a soft color payoff and accentuate your eye shape. The brush tip is soft and fine for precise application. It can also be used for shading the bottom triangle on Asian eyes and drawing the eyebrow tail.
Two shades are available:
01 Soft Deep Brown
02 Natural Light Brown
The 01 shade is a neutral brown and not warm, which is precisely what I was looking for (swatch below).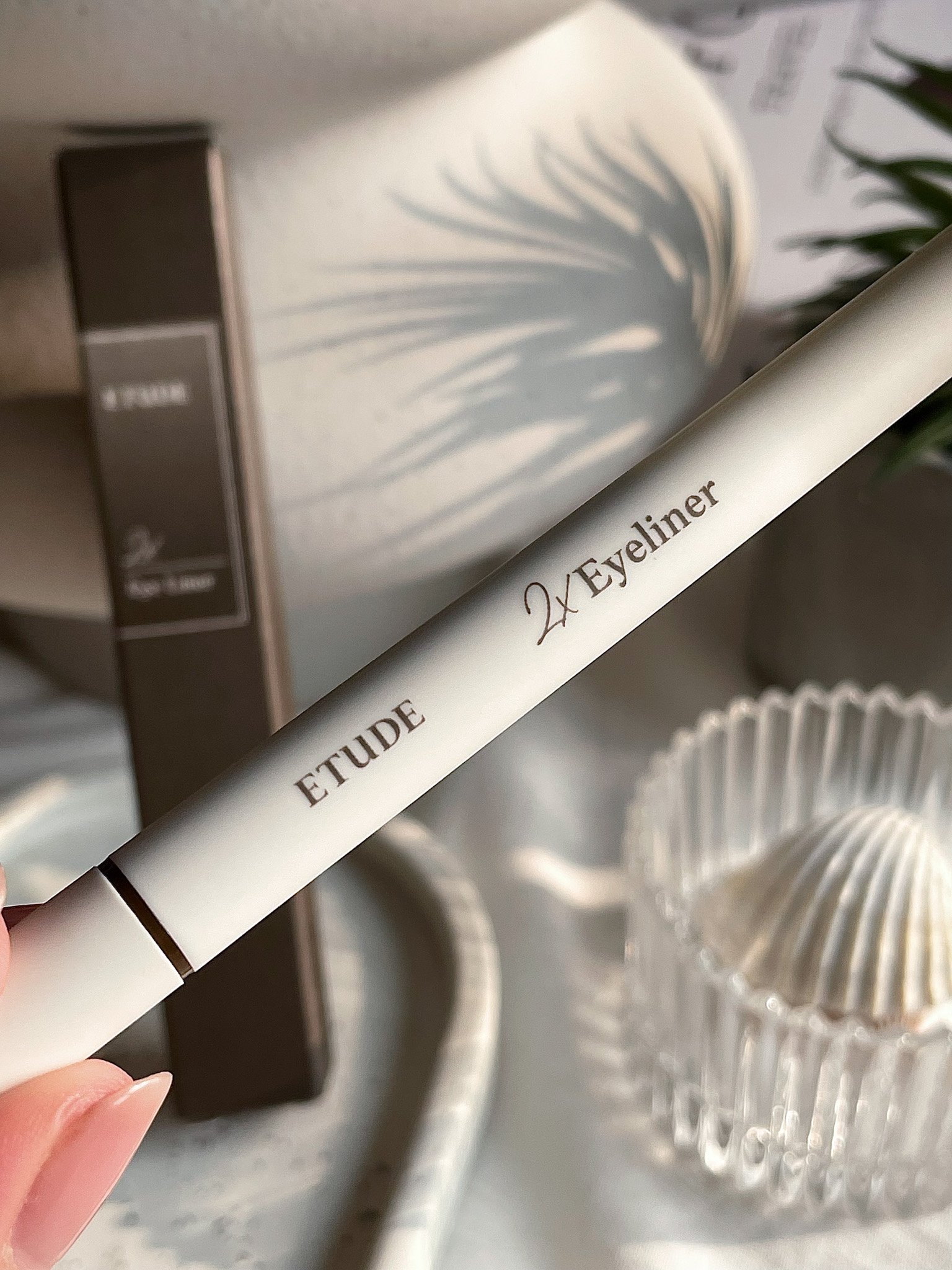 My Impressions
The description is accurate. The pigment of the eyeliner is subtle and creates a soft line on the eyelid. I prefer a little bit more pigment. Not too dark so it appears almost black, but not too sheer either. This looks very subtle with one swipe, so I usually apply two layers of it to achieve the desired pigmentation.
However, before going with a second layer, you need to wait for the first one to fully dry. And even then, sometimes the pigment tends to lift off while you're going over it again. I have to move the eyeliner tip in short strokes to prevent it.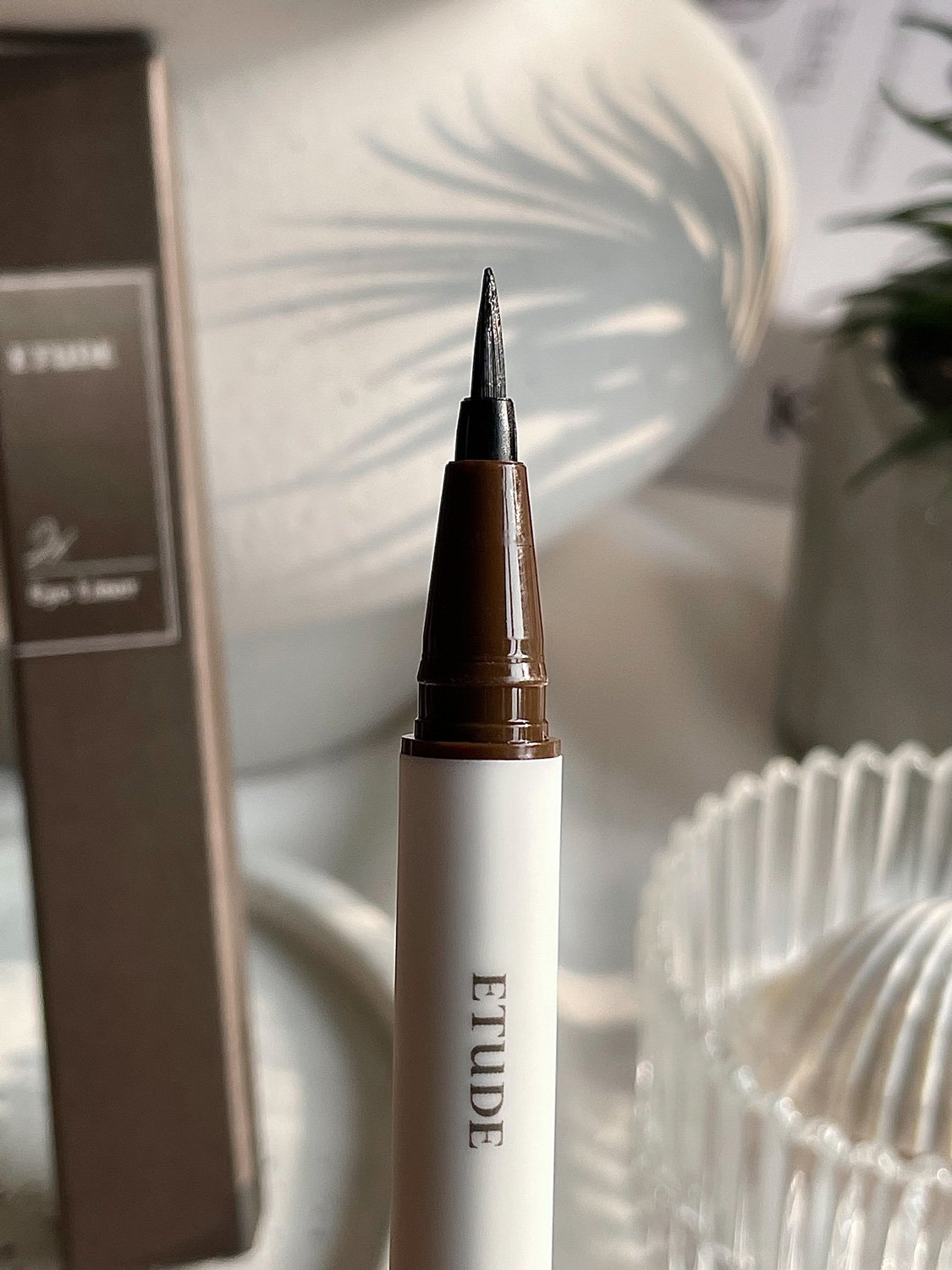 It doesn't feather or transfer on the bottom waterline or the upper eyelid. The tip is suitable for making thin lines, but not too thin. Also, the formula doesn't harden on the brush and scratch your eyelid as a felt tip does.
The more I used this I found that I had to clean the brush with a wet tissue after each use because it would accumulate some pigment here and there, and it would make the line patchy and not as clean (see the picture below). It's also written on the package that you need to clean the tip if it becomes a bit dry.
Also Read: Etude House Fixing Tint Review
Longevity is good, but make sure not to have anything too moisturizing on your eyelids, or it will start to rub off. When I swatch it on my hand, it doesn't budge even if I rub it, but my eyelids tend to get a bit oily, so the experience is different.
Having a matte base would be ideal. You can use a primer or a concealer that adheres well to the skin. It won't smudge at all unless you rub the area.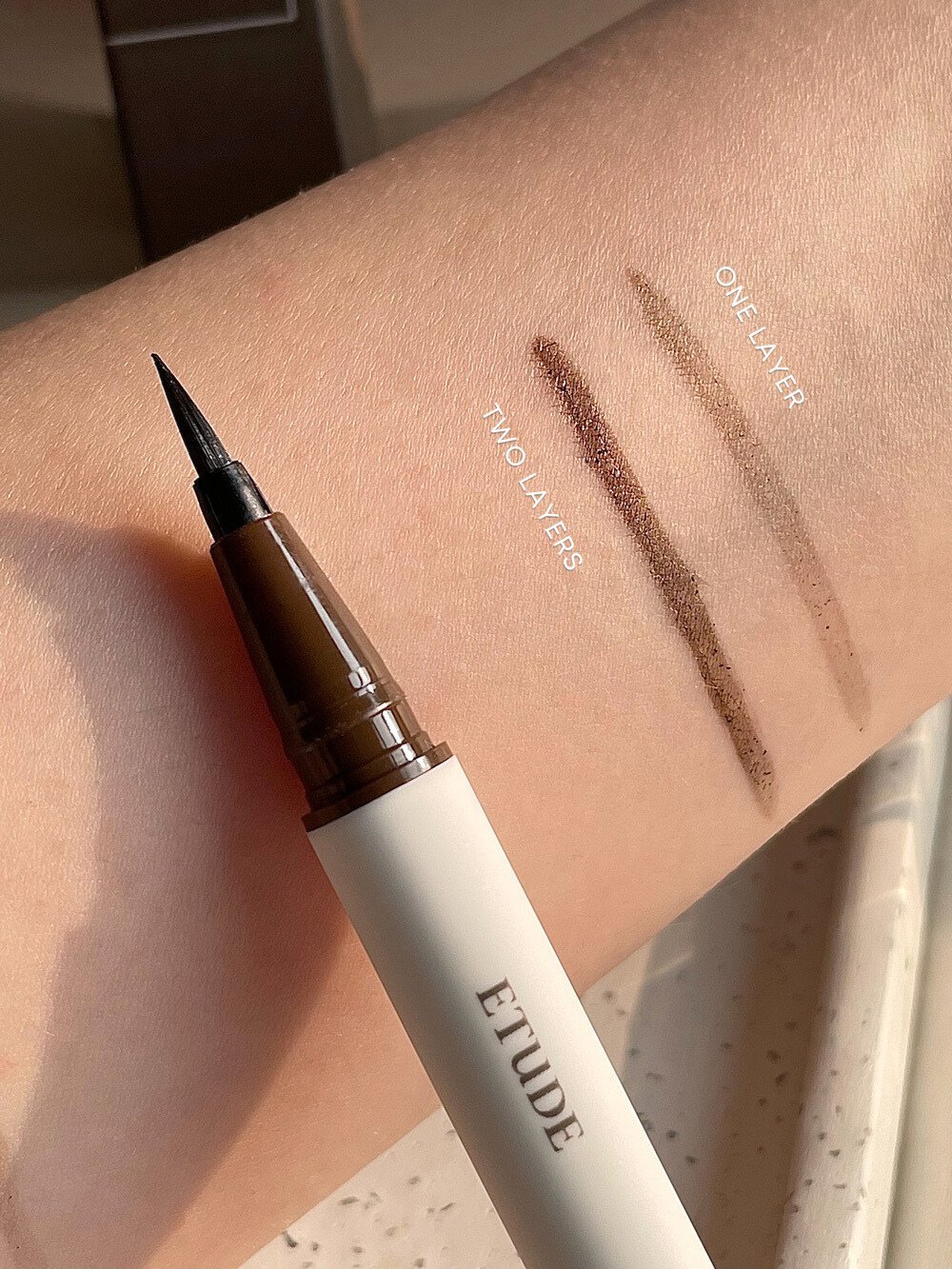 Final Thoughts on the Etude House 2X Tinting Eyeliner
The eyeliner is decent overall, but I expected more. Since I have a holy grail already, my expectations are very high when it comes to eyeliners. But, for someone who is a beginner and feels a bit intimidated by them, this can be a good starting point. The looks turn out very soft and natural. You can also layer brown eyeshadow over it. It makes the color pop, and the eyeshadow will adhere better. I will continue using this, but I'll also be searching for that perfect brown eyeliner.
Did you find the Etude House 2X Tinting Eyeliner Review helpful? Have you tried this? What's your HG eyeliner?
---
*PR – provided by Jolse, but opinions remain my own.
*Affiliate Link – It means I may earn a small commission when you purchase a product through the links I have provided at no extra cost to you. I greatly appreciate your support for the blog!
Related posts
Follow blog via Email
Get the latest posts from this blog delivered to your inbox!
About Me
Hi and welcome to Kbeauty Notes! :) I'm Ledia and I'm very passionate about everything skincare. I created this blog to share my thoughts and experience with many amazing and not so great products out there, hoping to help you make better decisions regarding your skin. I'm very happy to bring you on this journey with me and I hope you enjoy it! <3

My Skin Type: Oily, acne prone, dehydrated, a little sensitive, large pores.

Skincare Concerns: hydration, pore care, anti-ageing, PIE (acne marks), brightening.

Contact: kbeautynotes@gmail.com