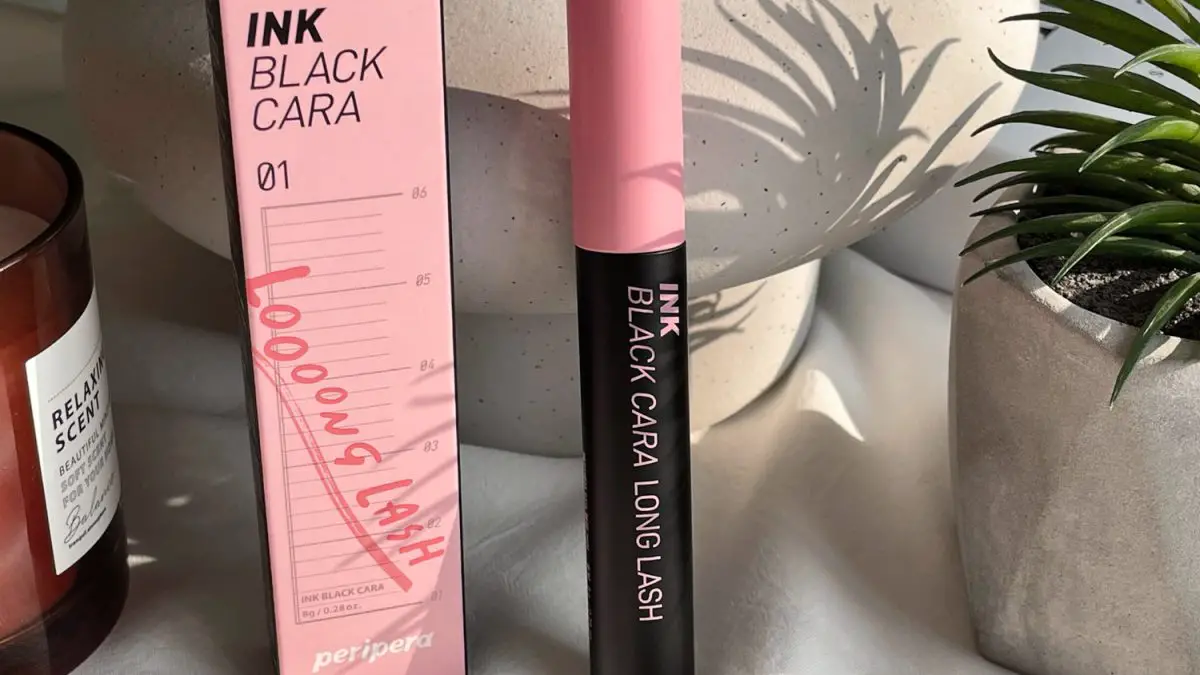 When was the last time that I enjoyed wearing mascara, you ask? Maybe never? I know that mascaras make the lashes look great, but I'm not a fan of raccoon eyes, flaking, or my lashes falling off. And I've always had these issues with any mascara I've tried before. Hence I rarely wore one. I used to wear only eyeshadow and eyeliner and be done with my eye makeup. But, recently, I think I have found a HG – the PERIPERA Ink Black Cara 01 Long Lash Curling!


Where to buy: This is available at YesStyle (Use KBEAUTYNOTES for % off your order), Stylevana (code INF10LED), Stylekorean, Lamise Beauty.
Price: $12
Volume: 8g (0.28 oz.)
PAO: 6 months.
Packaging: Cute black tube with a pink top.
PERIPERA Ink Black Cara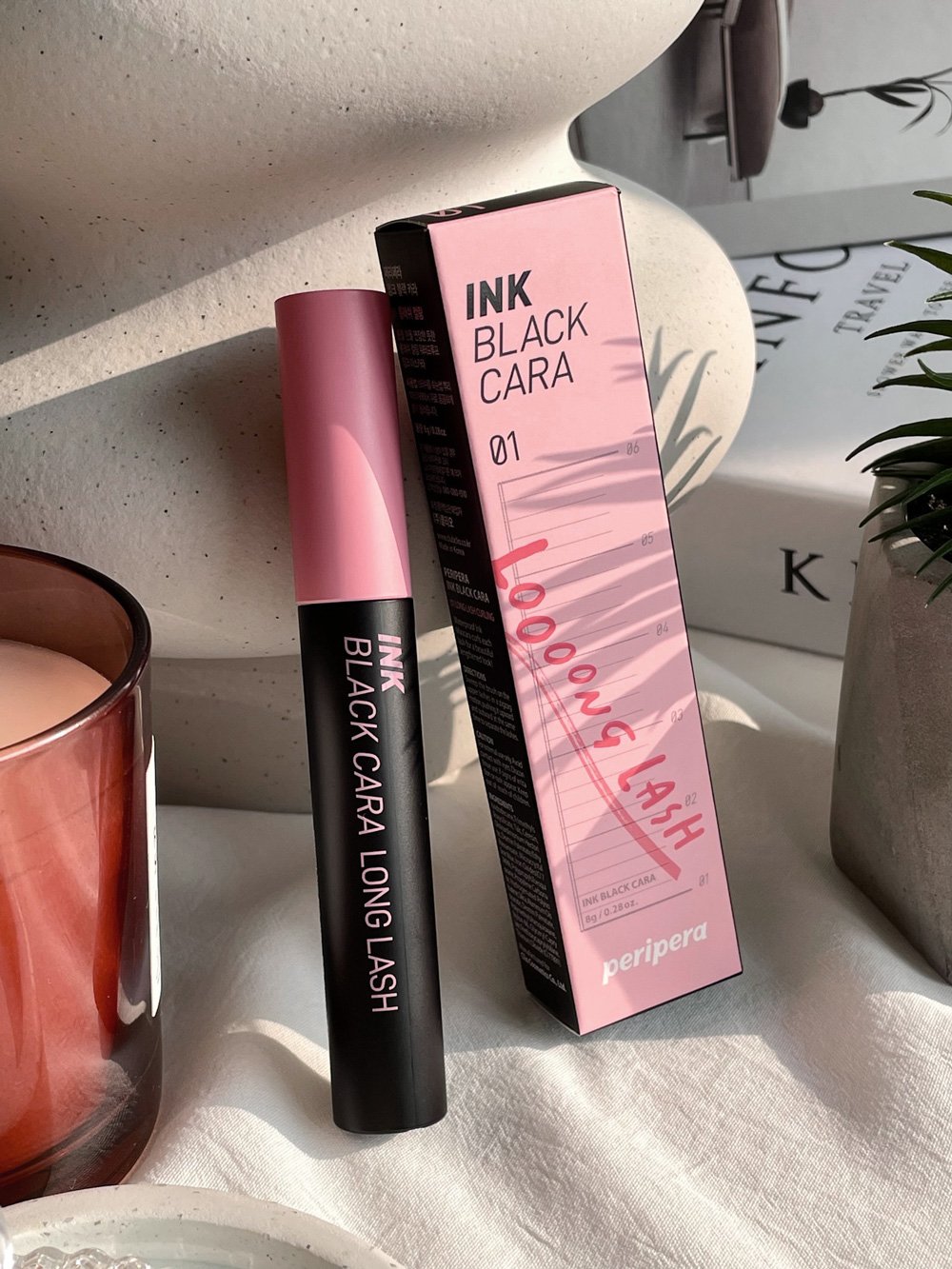 The PERIPERA Ink Black Cara claims to have a water-resistant formula and strong fixing power. It comes in 4 versions:
01 Long Lash Curling
02 Volume Curling
03 Clear Set
04 Full Volume Curling
Mine is 01, which promises to curl and lengthen the lashes, offering a lash extension effect. The wand is normal-sized. Not bulky, but not skinny either (picture below). It works well with the length of my lashes.
The formula is not runny and doesn't feel oily either.
Application
I start the first application from the middle of the lashes to the top. I do this to avoid any excess product being deposited to the base of the lashes. On the second swipe, I go close to the lash line, move upward and stop in the middle while pushing it back to help it curl.
I have slightly curled eyelashes, so I didn't use a separate curler, but if you have very straight eyelashes, it can definitely help you achieve a more dramatic effect. This mascara does a great job at holding that curl for hours!
Performance
I have been so impressed by the performance of this lately that I've been wearing it every single day! I didn't think this day would come because I had completely given up on mascara as a makeup item.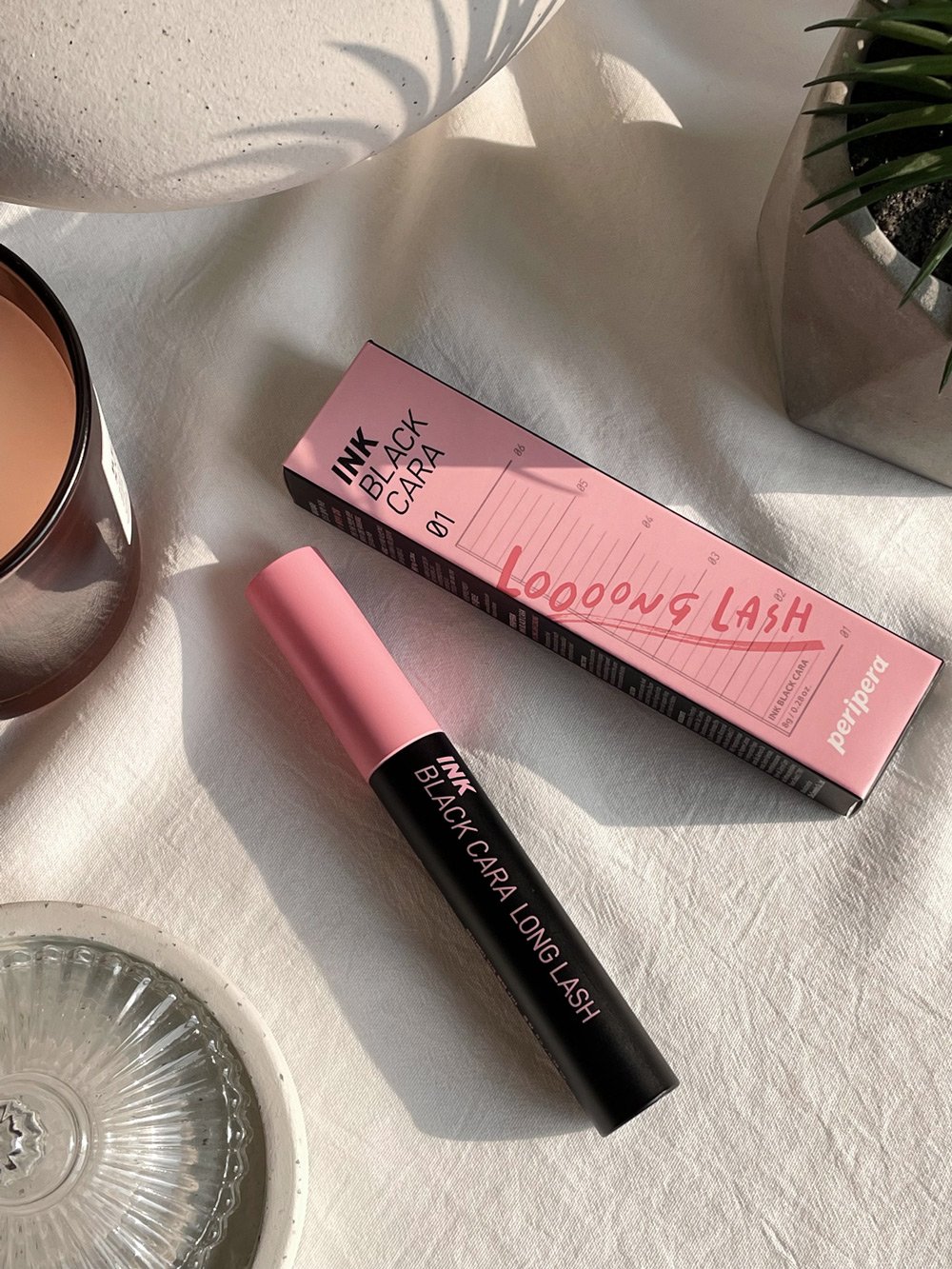 The PERIPERA Ink Black Cara 01 Long Lash Curling coats the lashes so well without giving the spider legs effect, which is something else I don't like in mascaras. The lashes look defined, longer, and well-separated. There is absolutely zero smudging in the waterline or eyelids throughout the day. No more raccoon eyes!
Although it's not a volumizing mascara, the lashes look fuller due to the black pigment. My lashes are long, but they aren't dense or very pigmented at the top part. This mascara makes a noticeable difference for me. I don't prefer too much volume for daily looks anyway, so this is just perfect.
Also Read: Peripera Pure Blushed Sunshine Cheek Review
Did I mention that it doesn't flake, either? No matter how many hours I have this on, it doesn't flake or fall on my cheeks, even during hot weather.
And most importantly, it doesn't cause my lashes to fall off. I remember using a waterproof eyeliner once that made my eyelashes fall off in chunks after the first application. There's no point in using makeup that will do more harm than good. I was thrilled when I removed this and saw that my eyelashes stayed intact.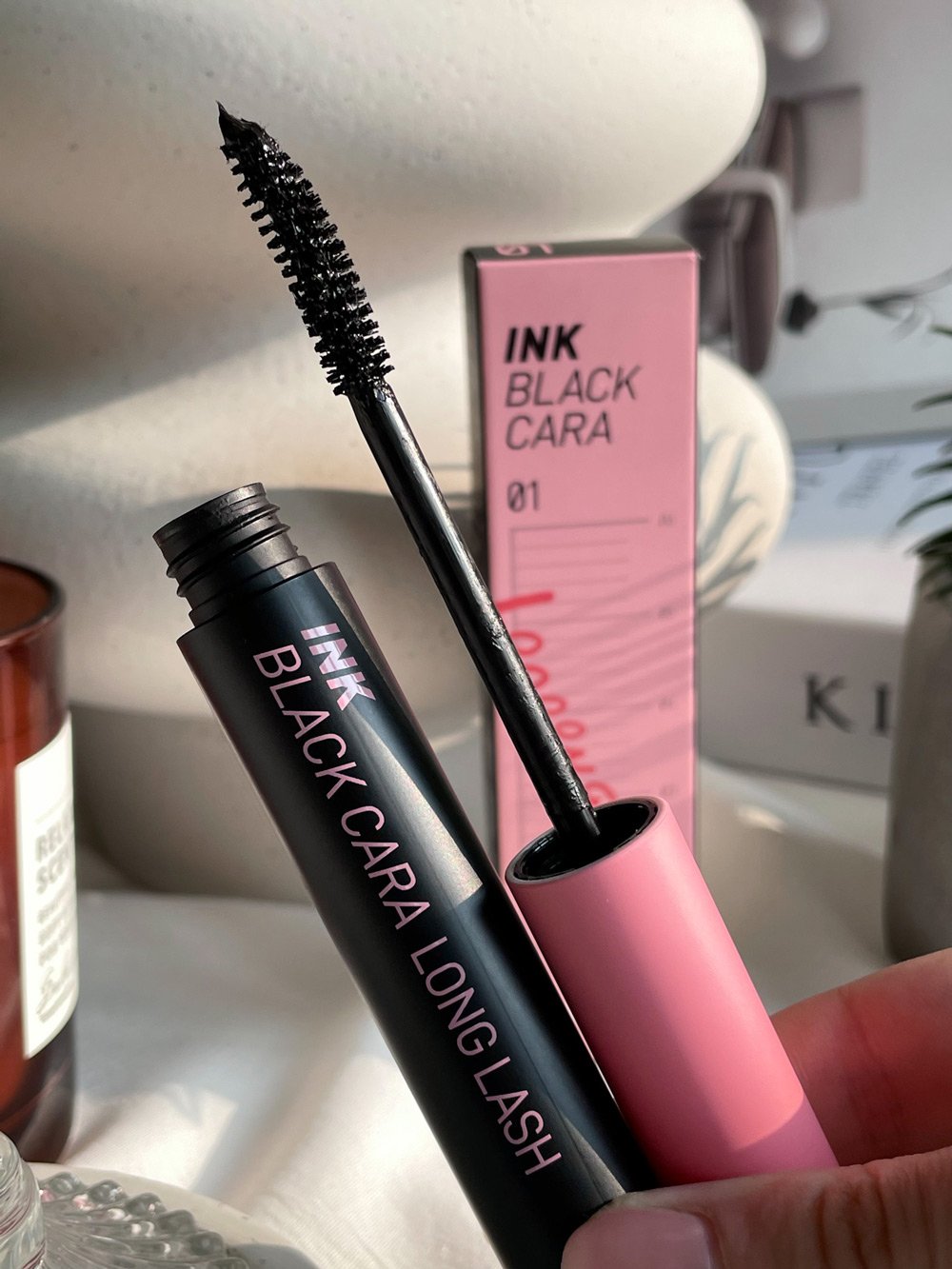 Since it has excellent waterproof properties, I was worried it wouldn't come off easily. And I have read reviews that some have difficulties removing it. But hear me out! Put aside your micellar water, cotton pads, or makeup wipes. This type of mascara removes effortlessly with an oil cleanser!
The oil cleanser is easier to use as there is a lot of slip, and you can massage the eyelashes lightly until it comes off with very little friction. Not only will this prevent eyelashes from falling off, but it's a gentler method for the delicate eye area. Rubbing this area hard can cause fine lines and wrinkles, and we don't want that.
Final Thoughts on the Peripera Ink Black Cara
I highly recommend this mascara. It's a must-try! It's so good if you want to do something with your lashes but still want them to look natural, longer, and more defined. And you don't need to worry about smearing or flaking at all. It stays the same throughout its wear. Not I'm curious to try the volumizing version of this mascara.
Did you find the Peripera Ink Black Cara Review helpful? Have you tried this? Drop your HG in the comments?
---
*PR – kindly gifted, but opinions remain my own.
*Affiliate Link – It means I may earn a small commission when you purchase a product through the links I have provided at no extra cost to you. I greatly appreciate your support for the blog!
Related posts
Follow blog via Email
Get the latest posts from this blog delivered to your inbox!
About Me
Hi and welcome to Kbeauty Notes! :) I'm Ledia and I'm very passionate about everything skincare. I created this blog to share my thoughts and experience with many amazing and not so great products out there, hoping to help you make better decisions regarding your skin. I'm very happy to bring you on this journey with me and I hope you enjoy it! <3

My Skin Type: Oily, acne prone, dehydrated, a little sensitive, large pores.

Skincare Concerns: hydration, pore care, anti-ageing, PIE (acne marks), brightening.

Contact: kbeautynotes@gmail.com