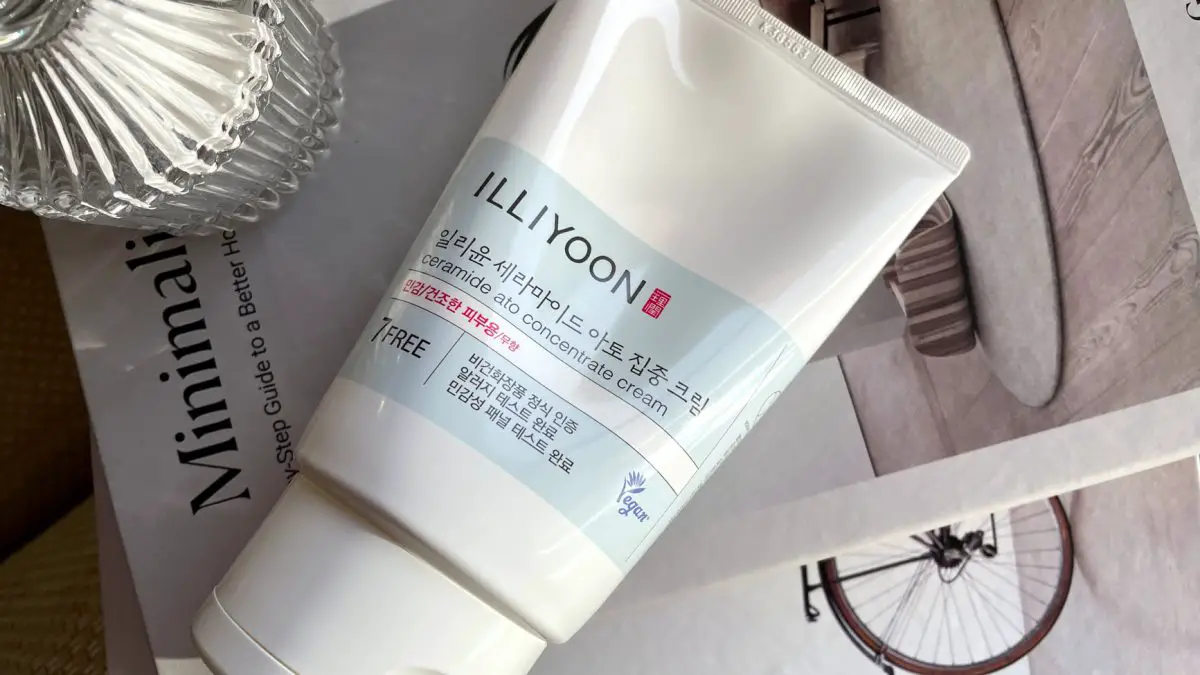 You've probably come across the Illiyoon Ceramide Ato Concentrate Cream, a popular moisturizer in the K-Beauty scene. I've tried and tested it for some time, and I must say, the buzz is well-deserved. However, like with most skincare products, it's not a one-size-fits-all solution. So, let's delve deeper and explore which skin types and conditions are best suited to reap the benefits of the Illiyoon moisturizer.


Where to buy: You can find this at Yesstyle – 100ml version – (use reward code: KBEAUTYNOTES for an extra 2-5% OFF your order), Stylevana 200ml (discount code: INF10LED) – 500ml version, and Jolse 200ml.
Price: $15-$32
Volume: Volume-wise, it offers a range of options to choose from. You can opt for the convenient 100ml and 200ml tubes or go for the generous 500ml tub.
Packaging: In terms of packaging, Illiyoon keeps things simple and minimalistic. The product is contained in plain, no-nonsense white tube and tub that may not be flashy but serve their purpose effectively.
About the ILLIYOON Ceramide Ato Concentrate Cream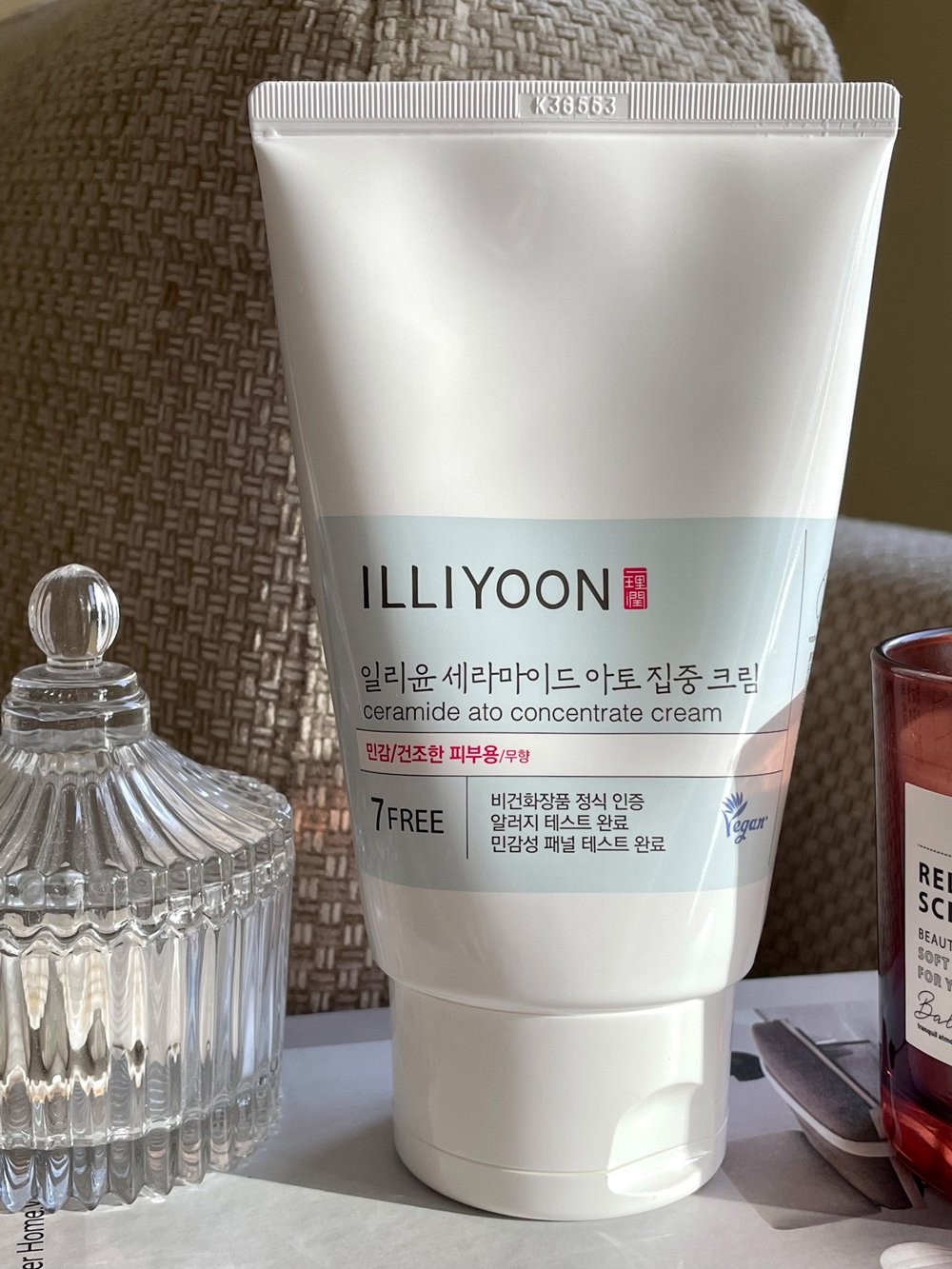 A gentle yet highly effective solution for dry and sensitive skin types, the ILLIYOON Ceramide Ato Concentrate Cream is designed to alleviate dryness and soothe irritation. What sets this cream apart are its innovative ingredients. It harnesses the power of a patented Ceramide Skin Complex™, developed by Amorepacific, which utilizes advanced ceramide encapsulation technology.
The star player in this formulation is Hydroxypropyl Bispalmitamide MEA, a bio-mimetic ceramide molecule that plays a pivotal role in promoting and preserving the skin's moisture barrier. Additionally, the cream boasts a roster of antioxidants, including Panax Ginseng Root Extract and Perilla Ocymoides Seed Extract, to provide further nourishment and protection for your skin.
Application
Apply this cream as the final step in your skincare routine, sealing in all the previous products' goodness. The generous sizes available make it versatile for use not only on the face but also on the body.
Consistency
It has a soft balm type consistency which doesn't require a lot of effort to blend. Velvet-like finish and there's no sticky feeling. I like applying this while my previous skincare step hasn't been absorbed completely because it helps with spreadability. The tiny capsules in the cream are hardly noticeable on the skin, and they blend seamlessly.
Scent
In consideration of sensitive and irritated skin, the cream is fragrance-free and essential oil-free.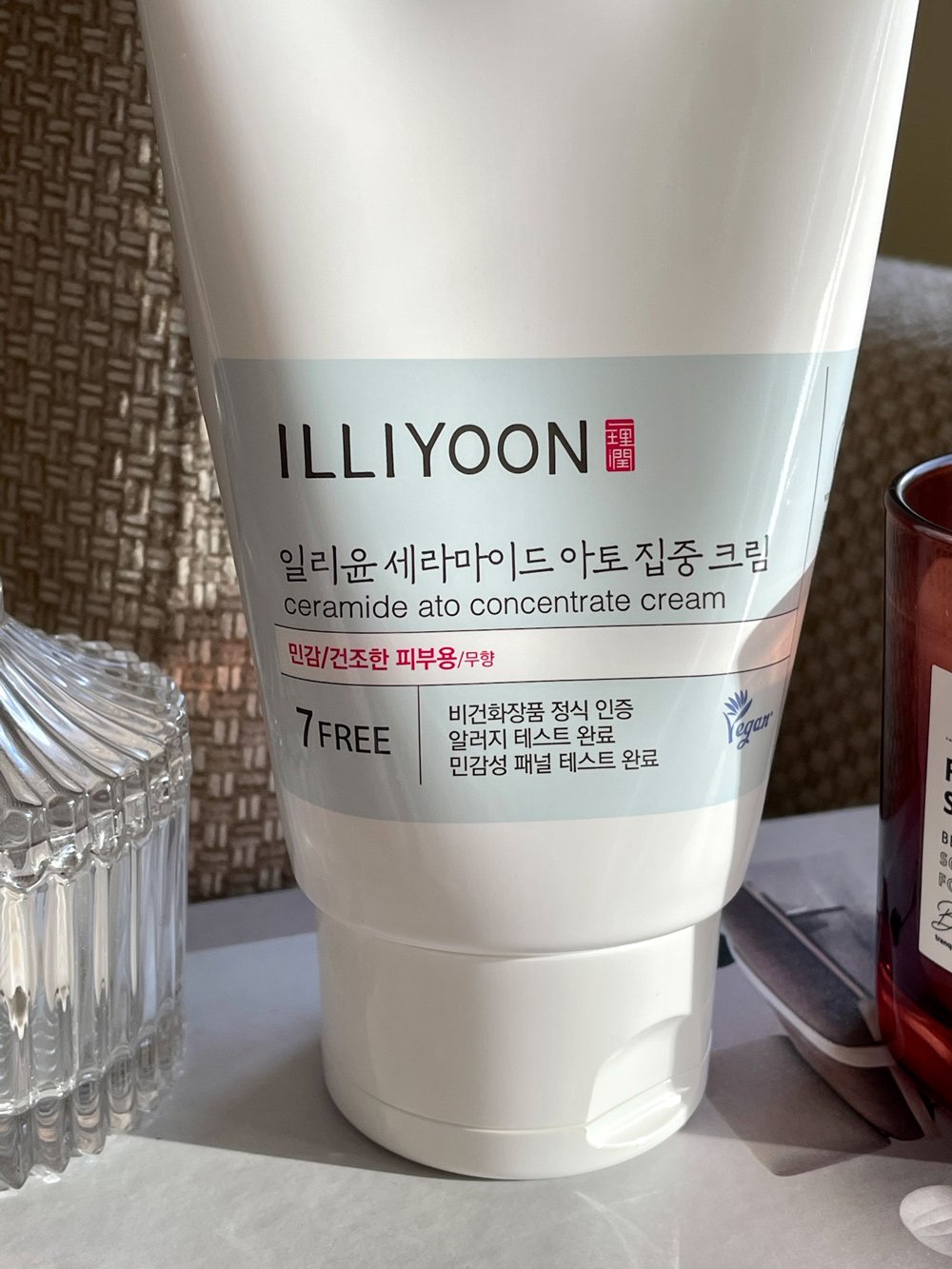 Performance
I found the ILLIYOON Ceramide Ato Concentrate Cream to be my go-to when my skin became sensitized, especially from using retinoids. It's highly effective in reducing irritation and itching, making it an excellent choice for those using retinoids or experiencing skin sensitivity. The cream's moisturizing power is remarkable and quickly combats flakiness. It creates a long-lasting moisture barrier, ensuring continuous skin hydration and protection.
Due to its generous size, I use it not only on my face but also on various areas of my body, and it even doubles as a hand cream on my desk. However, I noticed occasional bumps and potential milia, though the exact cause remains uncertain, possibly related to the amount I used. For those prone to milia or acne-prone, I can't recommend it. It might also feel heavy for oily skin.
Also Read: Isntree Onion Newpair Clear Pad Review
On the other hand, combination and dry skin types, especially in winter, will find this cream most beneficial. It can be a great option for individuals dealing with skin conditions like eczema or rosacea, too.
I personally don't use it every night; instead, I reach for it once a week or to repair my skin when it feels irritated or red due to environmental factors or the use of active ingredients.
Ingredients
Hydroxypropyl Bispalmitamide MEA (bio-mimetic ceramide molecule) for moisturizing and helping the barrier function. Phytosphingosine – a type of lipid found naturally in the skin, with anti-inflammatory, antimicrobial, and skin protecting properties.
The formula also includes Cholesterol and Ceramide NP, two additional ingredients that contribute to the cream's barrier-repairing effect.
Antioxidants: Perilla Ocymoides Seed Extract, Tocopherol, Rosmarinus Officinalis (Rosemary) Leaf Extract, Panax Ginseng Root Water, and a few other plant extracts.
There is no alcohol, fragrance, or EOs.
Full ingredients list HERE.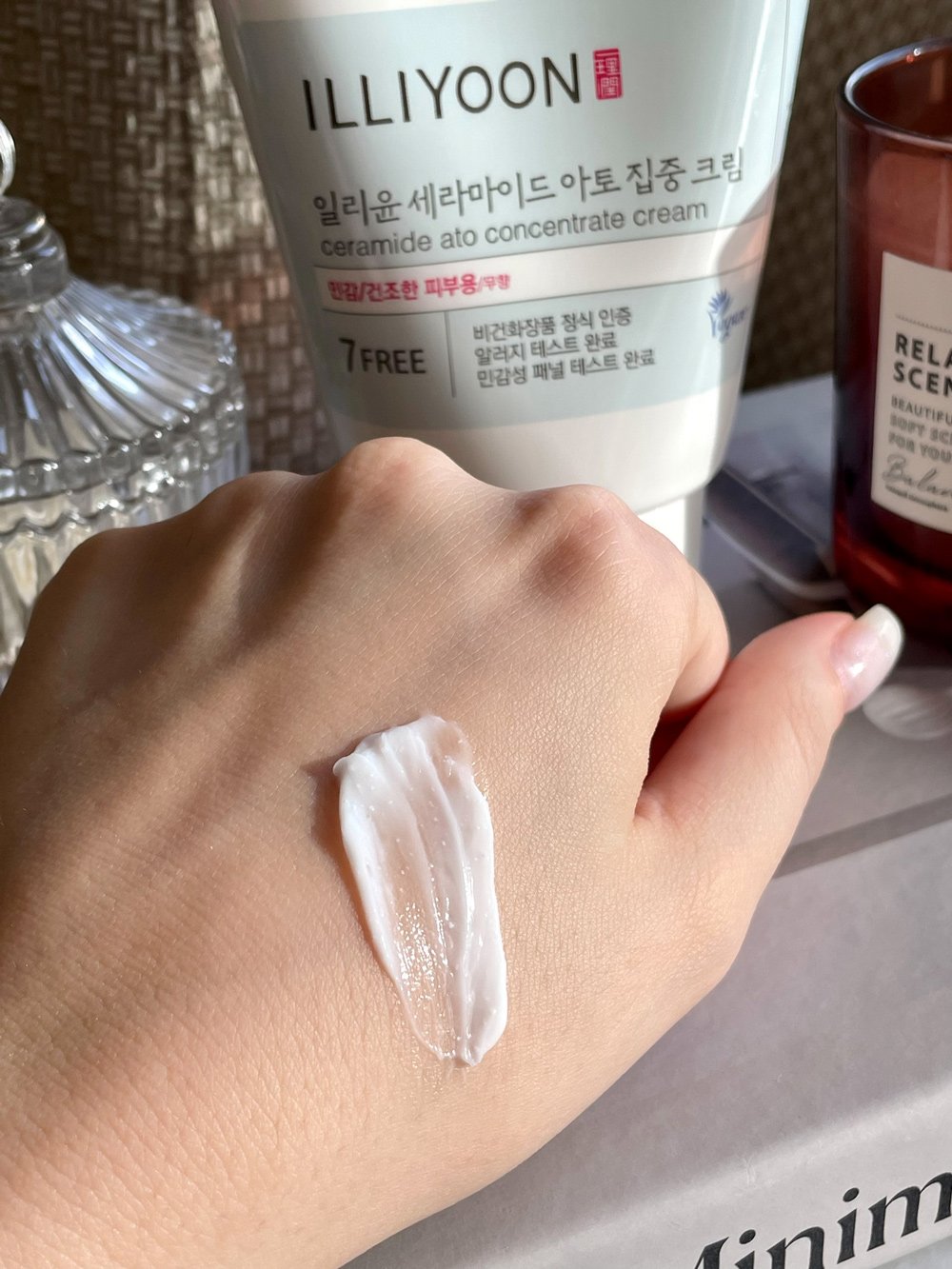 Final Verdict on the ILLIYOON Ceramide Ato Concentrate Cream
Pros
Balm type consistency.
Offers long-lasting moisture.
Spreads well.
Repairs skin barrier.
Reduces irritation and flakiness.
Most suitable for combination skin in winter, dry skin, and sensitive skin types.
Free of alcohol, fragrance and EOs.
Cruelty-free & Vegan.
Cons
Not for oily and congestion-prone skin (acne-prone).
The Illiyoon Ceramide Ato Concentrate Cream truly lives up to the hype for its intended purpose. The generous size is a significant plus compared to standard moisturizers, offering excellent value. It's the perfect choice for individuals with dry, sensitive, and irritation-prone skin. It also caters to those using potent actives, offering a no-frills yet effective moisturizer to counteract the sensitivities that can arise, all while maintaining a healthy skin barrier.

Did you find the ILLIYOON Ceramide Ato Concentrate Cream Review helpful? Have you tried this moisturizer?
---
*PR Sample – opinions remain completely my own.
*Affiliate Links – It means I may earn a small commission when you purchase a product through the links I have provided at no extra cost to you.
Related posts
Follow blog via Email
Get the latest posts from this blog delivered to your inbox!
About Me
Hi and welcome to Kbeauty Notes! :) I'm Ledia and I'm very passionate about everything skincare. I created this blog to share my thoughts and experience with many amazing and not so great products out there, hoping to help you make better decisions regarding your skin. I'm very happy to bring you on this journey with me and I hope you enjoy it! <3

My Skin Type: Oily, acne prone, dehydrated, a little sensitive, large pores.

Skincare Concerns: hydration, pore care, anti-ageing, PIE (acne marks), brightening.

Contact: kbeautynotes@gmail.com