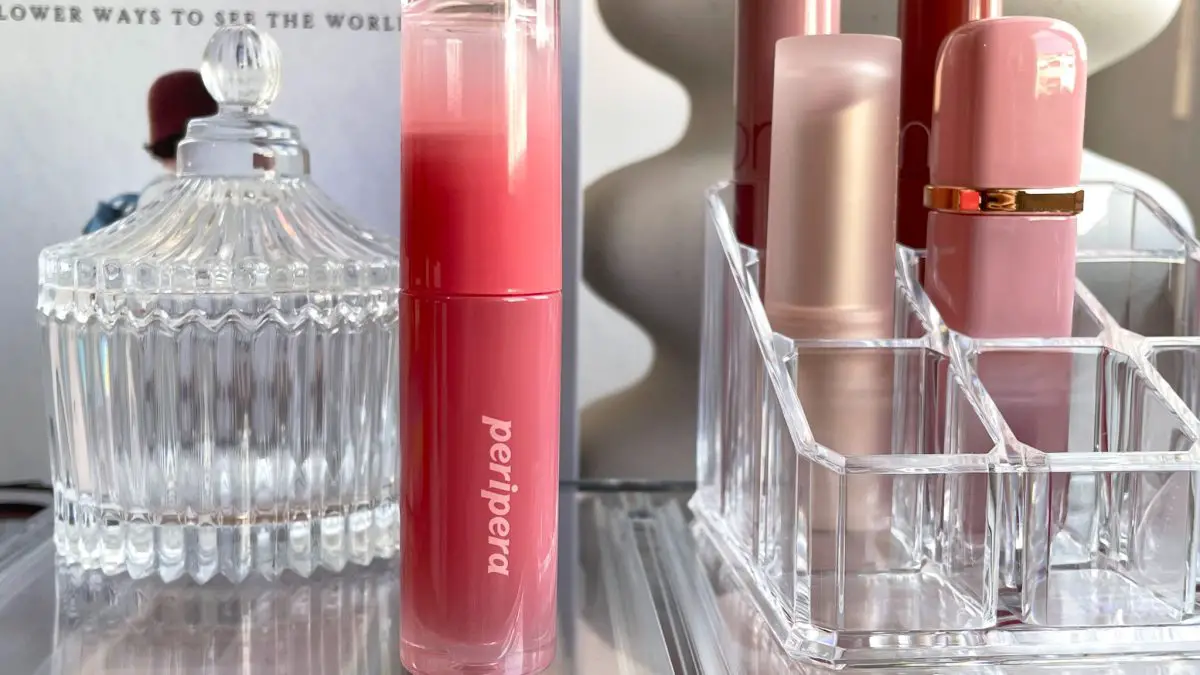 This beautiful Peripera Ink Mood Glowy Tint in the shade Rose in Mind is the latest addition to my lip collection. Until not too long ago, my makeup essentials consisted of mainly two items: eyeliner and bb cream. If I decide that I will wear makeup in the morning, these two are a must for me. However, recently I am hooked on pretty lip glosses and tints! And I am using them almost daily. Suddenly my makeup routine has become a lot more fun and I actually look forward to it.


Where to buy: You can purchase the Peripera Ink Mood Glowy Tint at JOLSE.
Price: $9-$15
Volume: 4g


What is the Peripera Ink Mood Glowy Tint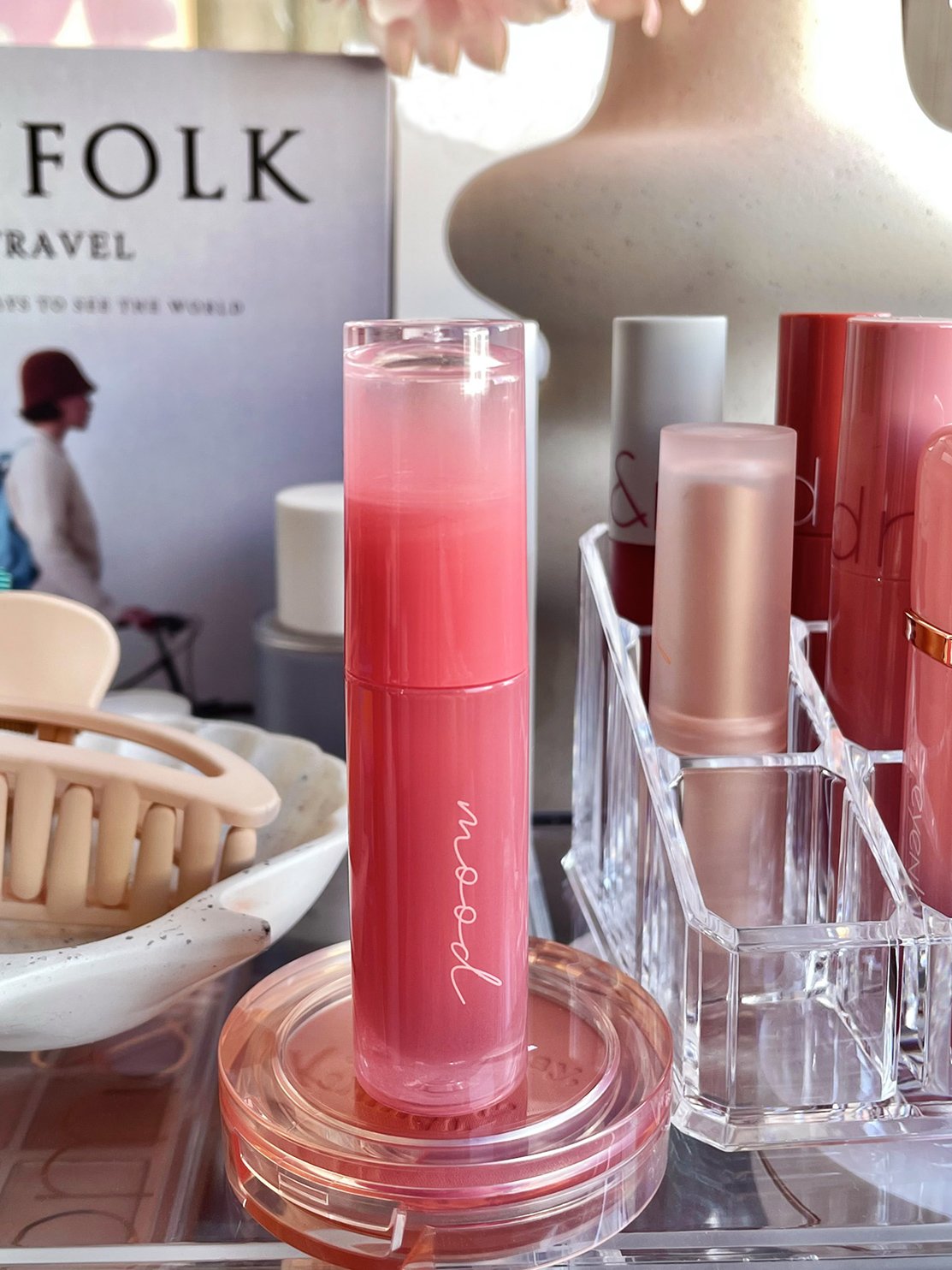 A lightweight glossy tint from the Peripera Mood Lip series that gives the perfect glass-like finish by keeping your lips moisturized for hours without becoming patchy. It has great color payoff and adherence.
I got mine in 03 Rose In Mind which is described as a mute fig-like rose color. There are 11 colors available in total.


Colors Available:
01 Best Beige Menu: A warm-tone apricot beige
02 Coral Influencer: A spring-like warm coral
03 Rose In Mind: A mute fig-like rose color
04 Pink Youth: A cool-tone light pink
05 Cherry So What: A cool-tone cherry red
06 Plum Update: A cool-tone plum pink
09 Nude To Heart: A warm-tone nudy beige
10 Captivating Pink: A cool-tone mauve pink
11 Brown Heaven: A warm-tone pink brown


Packaging
You cannot deny that K-Beauty truly has some of the prettiest makeup packaging. This comes in a lovely rose colored bottle with a flat and flexible doe foot applicator. The applicator picks up the right amount of product and works great for the corners of the lips as well.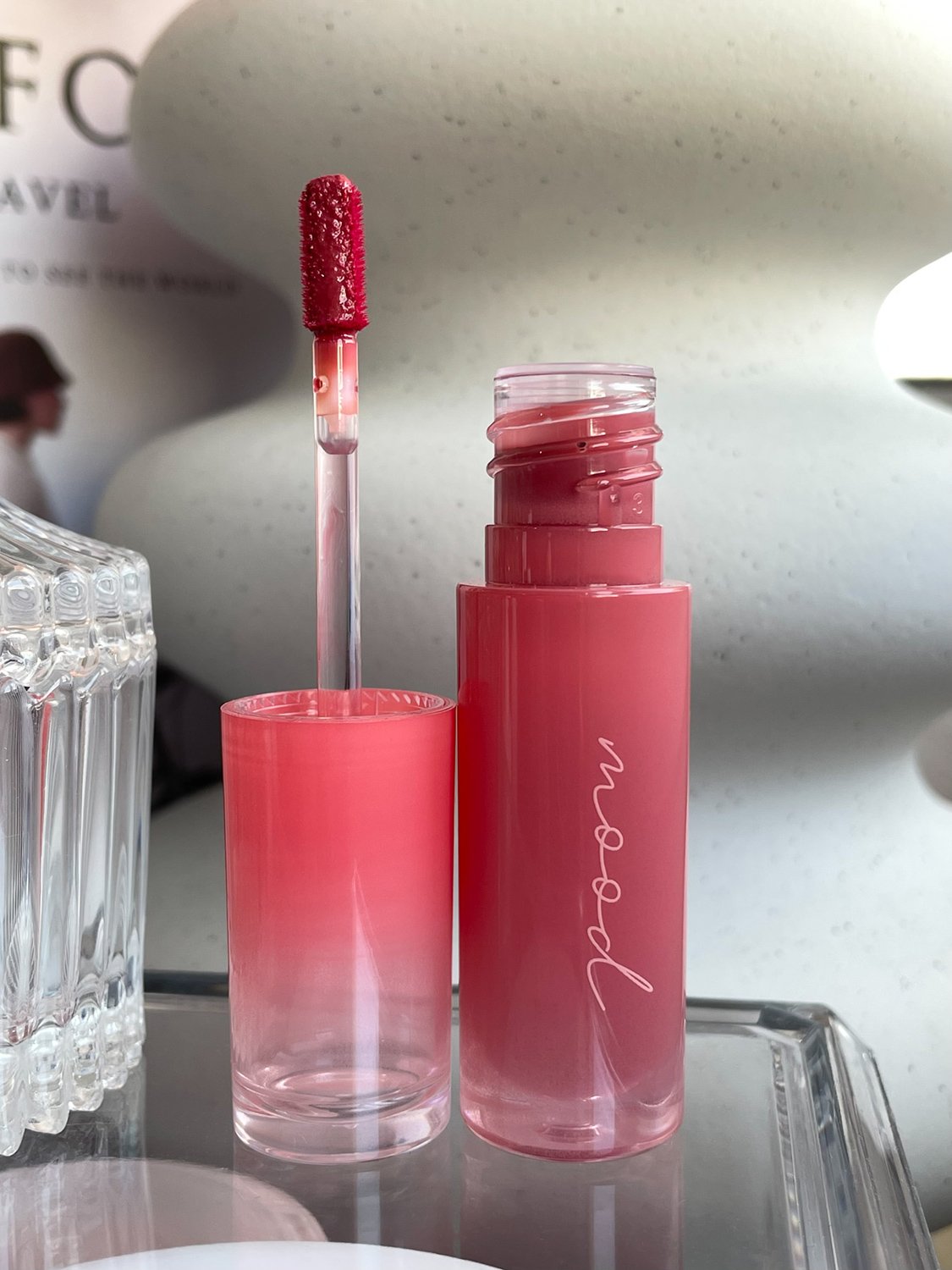 Performance
This tint has a beautiful glossy finish. It glides on super smoothly and the formula feels similar to the Romand Juicy Lasting Tint, but a tad bit more lightweight. Slightly tacky, but wears super comfortably on the lips.
Pigment: Despite my naturally pigmented lips and the semi-sheer formula, the color payoff of this particular shade is great! And it's buildable. So if you want a bolder color, you can simply add another layer of the tint.
I find it moisturizing and non-drying over time. I love this type of formula because it hides any texture and even the tiny dry bits on the lips. Although, this can depend on how dry/flaky the lips are or the shade itself. That's why I always recommend you moisturize the lips daily. The application of any lip product just gets much easier and the color will looks prettier and even.
TIP: Before application, apply a layer of lip balm first and gently wipe it off with towel. It creates a smoother surface and prevents products from clinging onto flaky bits.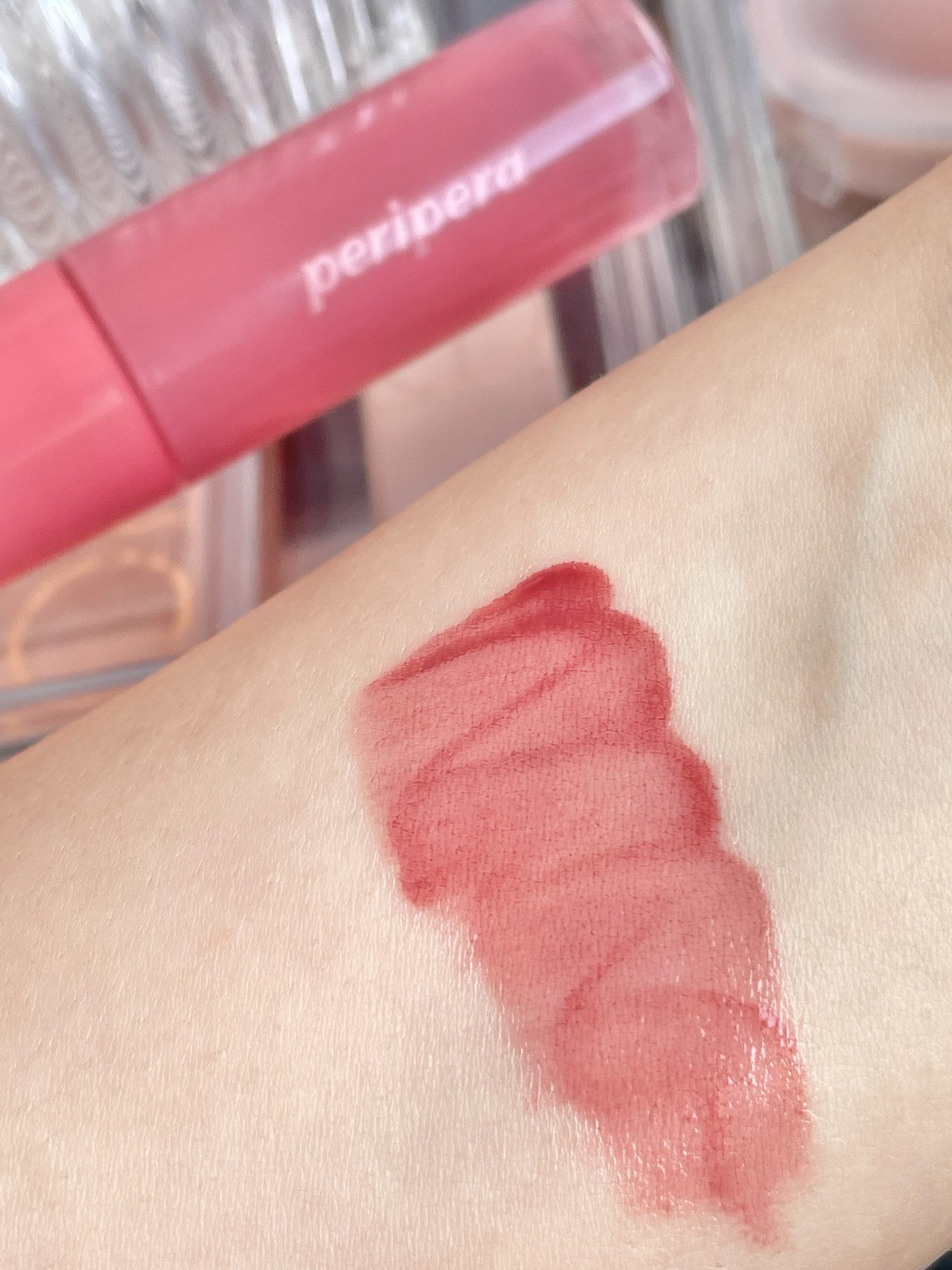 It stains beautifully and evenly after the shine is gone and it's way more long lasting than the mousse-type lip tints. However, it will come off faster if you're eating. Longevity is not a very important factor for me, especially when it comes to these type of glosses since it's easy to re-apply them.
I love the scent! There's a "vanilla" type of sweet scent which makes the application process even more pleasant.


Final Verdict on the Peripera Ink Mood Glowy Tint
Pros
Lightweight.
Glossy finish.
Doesn't emphasize texture.
Great pigmentation.
Easy to layer on.
Easy to apply and blend.
Doesn't feel drying.
Pleasant scent.
Cons
Longevity.
Transfers easily.
Another hit from Peripera! The more Korean makeup I try, the more I understand the hype. I love how comfortable this glossy tint is on the lips, the shade is flattering for my skin tone, and the finish makes the lips look juicy and more voluminous. Moreover, applies easily and it's buildable. And the subtle sweet scent is definitely a plus for me!

Want more from Peripera? Check out my review on their Ink Mood Matte Lipstick which I equally love!


Did you find the Peripera Ink Mood Glowy Tint Review helpful? Have you tried this collection? What's your favorite shade?


---
*PR – provided by Jolse, but opinions remain my own.
*Affiliate Link – It means I may earn a small commission when you purchase a product through the links I have provided, at no extra cost to you. I greatly appreciate your support for the blog!

Related posts
Follow blog via Email
Get the latest posts from this blog delivered to your inbox!
About Me
Hi and welcome to Kbeauty Notes! :) I'm Ledia and I'm very passionate about everything skincare. I created this blog to share my thoughts and experience with many amazing and not so great products out there, hoping to help you make better decisions regarding your skin. I'm very happy to bring you on this journey with me and I hope you enjoy it! <3

My Skin Type: Oily, acne prone, dehydrated, a little sensitive, large pores.

Skincare Concerns: hydration, pore care, anti-ageing, PIE (acne marks), brightening.

Contact: kbeautynotes@gmail.com