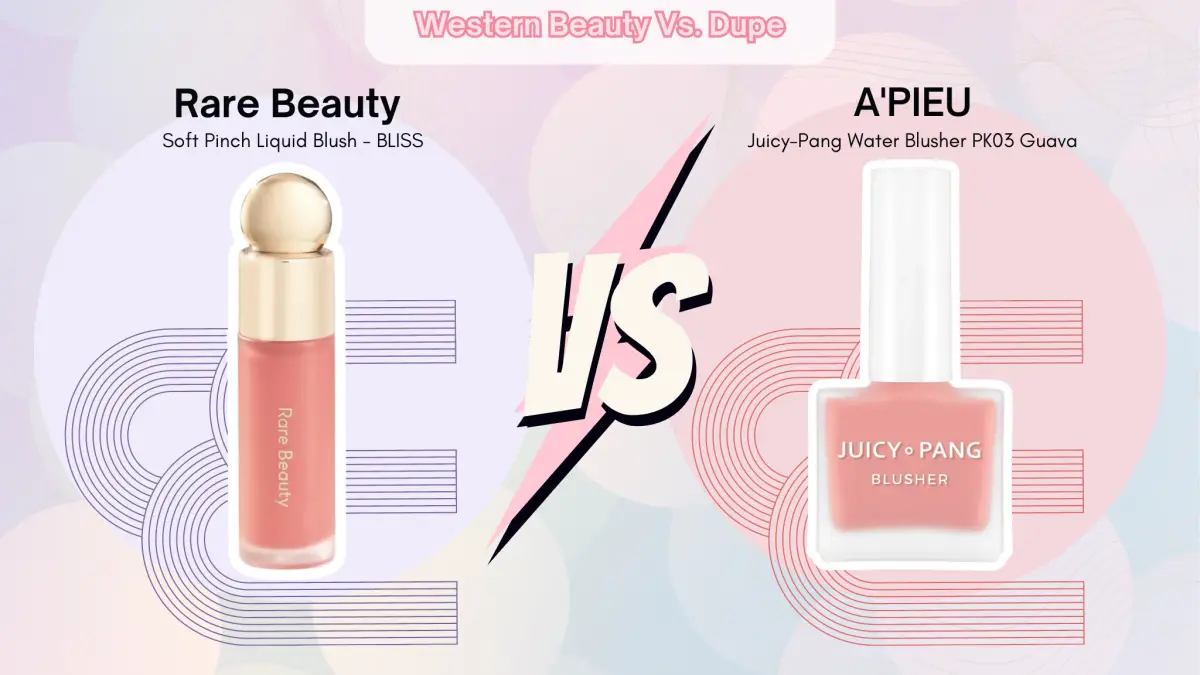 Imagine stumbling upon makeup finds that are not only easy on your wallet but also rival your favorite products from Western brands. Today, we're diving into the world of liquid blushes, and I've got an exciting duo to talk about. Meet A'PIEU Juicy Pang Water Blusher, a Korean blush that's giving the much-loved Rare Beauty Soft Pinch Liquid Blush a run for its money. Their shade PK03 Guava seems to be a very close match for the Rare Beauty shade Bliss! So, if you were on the hunt for a Rare Beauty blush dupe within the K-beauty domain, your search might just end here.
Talking about incredible K-Beauty finds – Yesstyle offers an extra 10% OFF for new customers for orders above US$35 when you use the code 'YESSTYLE' at checkout. But that's not all – make sure to apply the reward code 'KBEAUTYNOTES' for an additional 2-5% extra discount!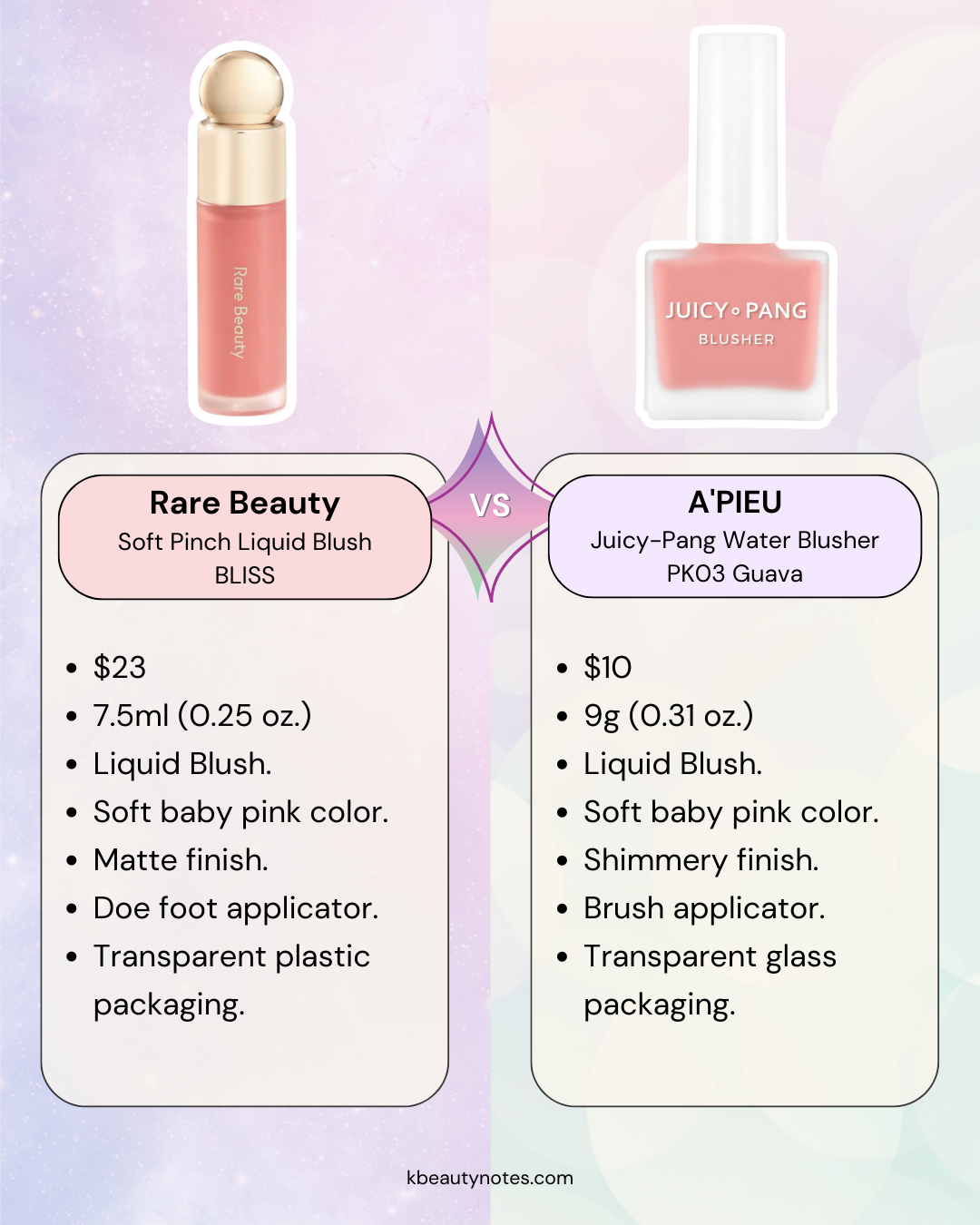 What is the Rare Beauty Soft Pinch Blush
The Rare Beauty Soft Pinch Liquid Blush is a weightless liquid blush that boasts longevity while effortlessly blending and building up to achieve a gentle, radiant flush. It provides both matte and dewy options, allowing you to choose according to your personal preference.
What is the A'PIEU Juicy Pang Water Blusher
The A'Pieu Juicy Pang Water Blusher ( $10 – regular price ) seamlessly blends within seconds, leaving your cheeks with a stunning and buildable wash of color. The lightweight liquid formula comes with a delightful fruity aroma, enhancing the application experience. The color's intensity is easily adjustable, granting even beginners the ease of use.
Packaging
Rare Beauty Blush opts for a consistent design, mirroring their foundation, concealer, and highlighter packaging. It features a plastic container with a doe foot applicator. This packaging not only adds a modern touch but also enhances the visual appeal on any vanity.
On the other hand, A'PIEU blush takes a unique approach. Upon first glance, it might remind you of a nail polish bottle. Admittedly, I was a bit skeptical about its practicality, but to my surprise, it functions really well!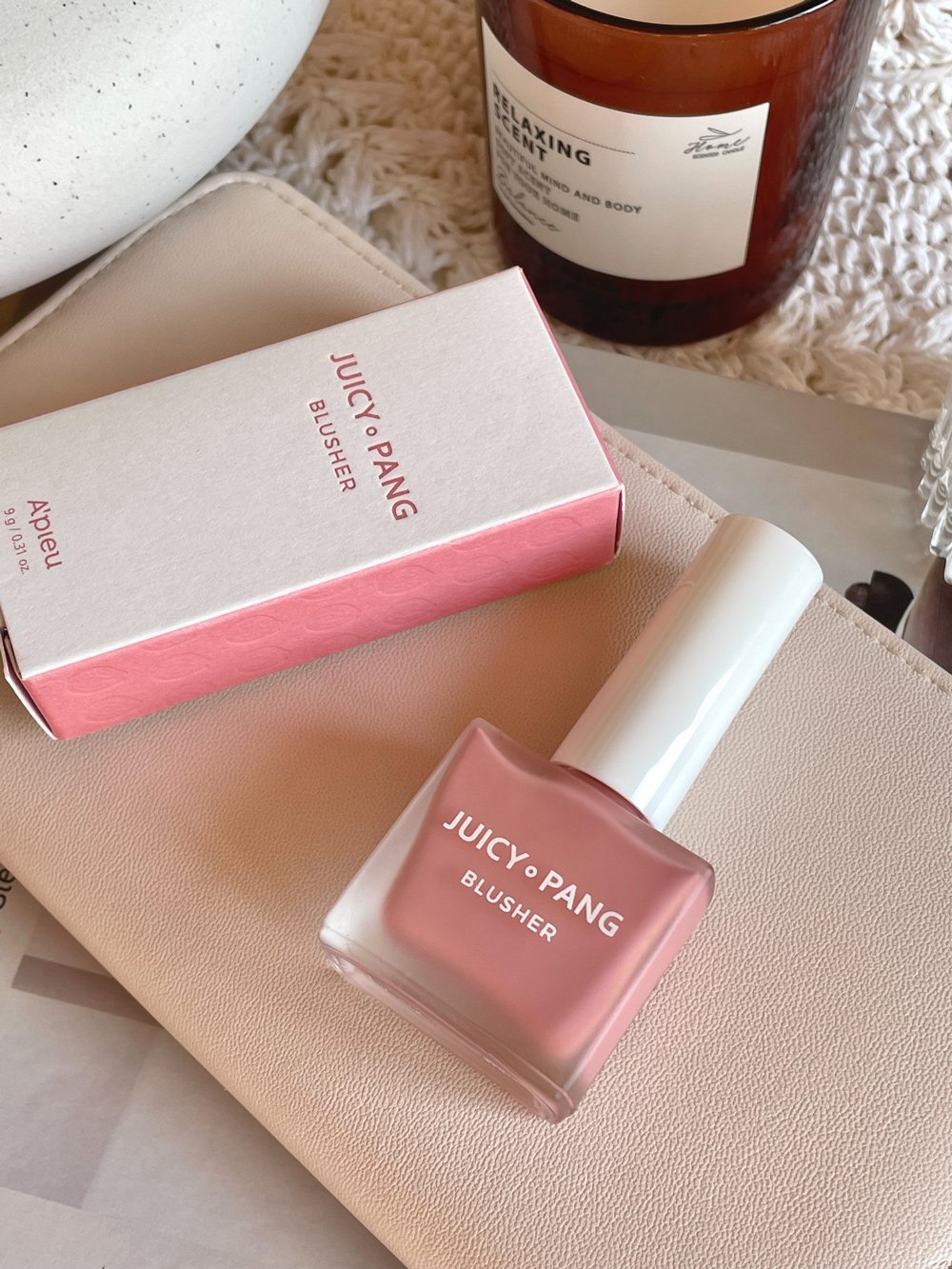 Texture and Finish
Let's break down the textures and finishes. Starting with Rare Beauty, their liquid blush boasts a creamy texture, although, a bit of skin prep is recommended to improve blending and prevent highlighting dry patches. The shade Bliss comes in a matte finish. With Rare Beauty blushes, a little goes a long way as a heavy hand might lead to over-application.
A'Pieu's blush boasts a lightweight liquid formula, giving you the freedom to build up the color intensity. Notably, it doesn't cling to dry patches, making it a hit among those with drier skin. The shade PK03 Guava features subtle gold shimmer particles, resulting in a more luminous effect compared to Rare Beauty. However, do note that this can also be influenced by your base makeup.
At first, I thought I wouldn't like the shimmers, but surprisingly they do not bother me. And you won't even notice them in indirect lighting.
Shades – Is PK03 Guava a Worthy Rare Beauty Blush Dupe for Bliss?
Both Rare Beauty's Bliss and A'Pieu's PK03 Guava are extremely similar. They have a soft and delicate baby pink hue that beautifully complements fair to medium skin tones. While Bliss may lean slightly warmer, this distinction becomes almost indistinguishable once applied to the skin. This showcases how these shades fuse seamlessly, ensuring a universally flattering flush.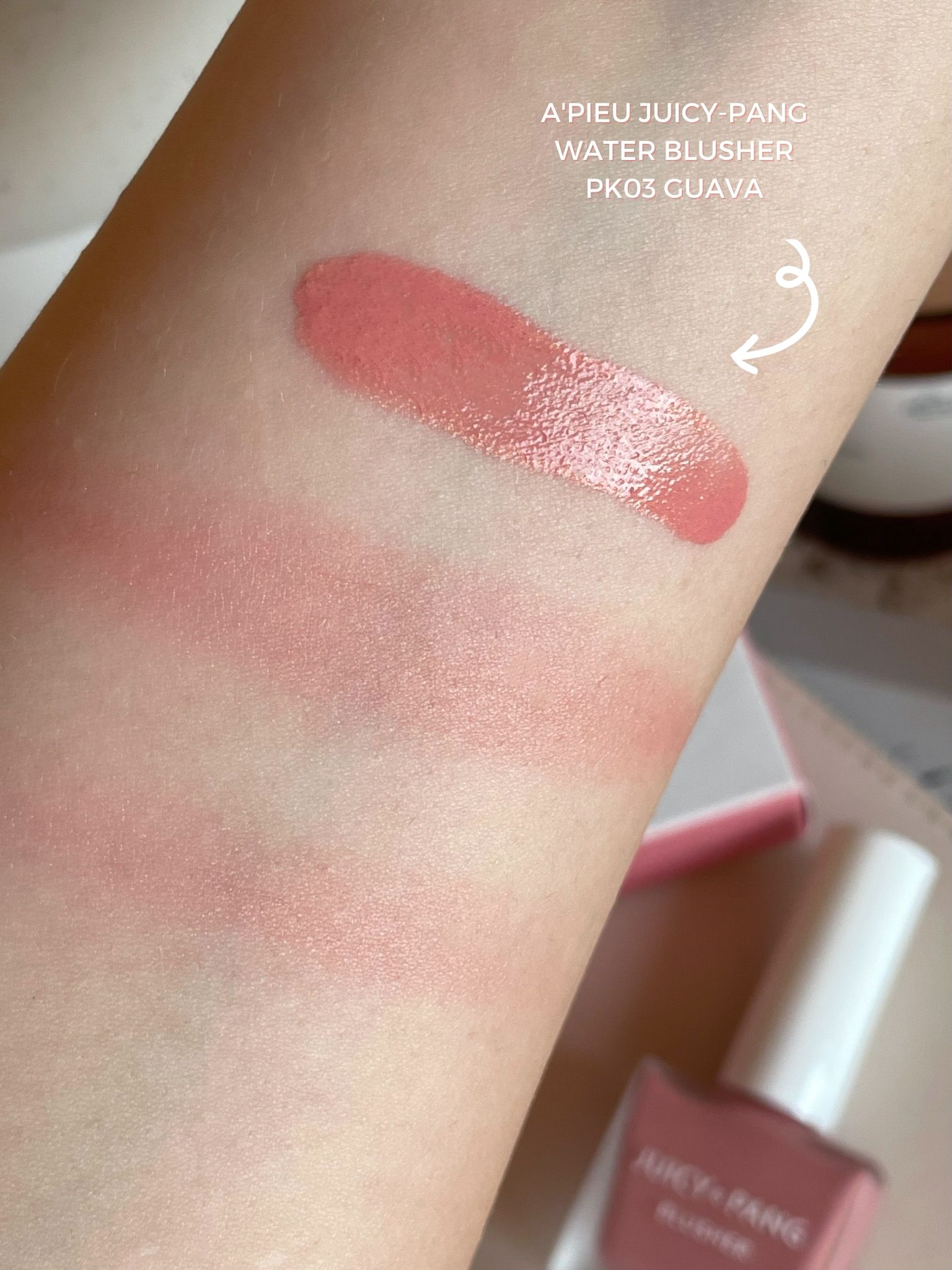 Application
Application-wise, Rare Beauty uses a doe foot applicator that you lightly press onto your cheeks. For seamless blending, it's best to use a blush brush, as using your fingers might leave the edges looking a bit unblended. On the other hand, A'PIEU proves to be a breeze when it comes to blending – just your fingers alone do the trick, making it incredibly beginner-friendly.
Value for Price
Now, let's delve into the value these products bring for their respective prices. Rare Beauty stands at a price point of $23 for a 7.5ml container. Meanwhile, A'Pieu takes the stage with a price tag of $10 for a 9g product. The cost-effectiveness of K-beauty shines through once again, as A'Pieu proves that achieving a stunning flush of color doesn't have to break the bank. With its larger quantity and more budget-friendly price, A'Pieu offers beauty enthusiasts an opportunity to enjoy high-quality liquid blush without compromise.
Have you tried these two blushes? Which one is your favorite?


Did you find this post on the Rare Beauty Blush Dupe helpful? Let me know what dupes of popular Western beauty products you have discovered in K-Beauty.
Also Read: The Perfect Clinique Almost Lipstick Black Honey Dupe:
Peripera Ink Mood Glowy Balm
---
*Sponsored – by YesStyle, but opinions remain my own.
*Affiliate Links – It means I may earn a small commission when you purchase a product through the links I have provided, at no extra cost to you.
Related posts
Follow blog via Email
Get the latest posts from this blog delivered to your inbox!
About Me
Hi and welcome to Kbeauty Notes! :) I'm Ledia and I'm very passionate about everything skincare. I created this blog to share my thoughts and experience with many amazing and not so great products out there, hoping to help you make better decisions regarding your skin. I'm very happy to bring you on this journey with me and I hope you enjoy it! <3

My Skin Type: Oily, acne prone, dehydrated, a little sensitive, large pores.

Skincare Concerns: hydration, pore care, anti-ageing, PIE (acne marks), brightening.

Contact: kbeautynotes@gmail.com