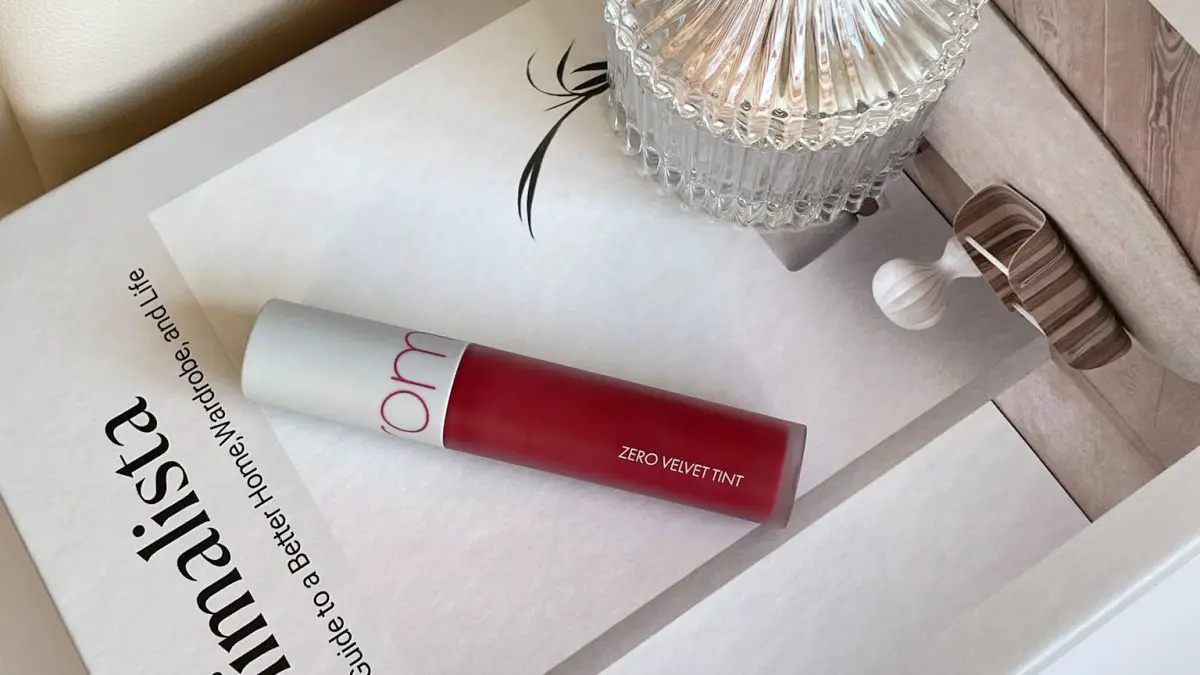 After trying and loving the Juicy Lasting Tints from romand (롬앤), my interest in their lip products has increased tenfold! This time I had my eye on the brand's original Zero Velvet Tint collection and picked this beautiful mauve shade (mixed with a bit of brown) in 04 Burnt Heart.


Where to buy: You can purchase the Zero Velvet Tints at JOLSE.
Price: $8-$12
Volume: 5.5g


What is the romand Zero Velvet Tint
Romand Zero Velvet Tint is a matte lip tint with a buttery smooth mousse-like texture that adheres comfortably to the lips. The formula feels airy, glides on smoothly, and gives the lips a blurred effect which hides texture.
The shade range is pretty good and you can easily find one that would suit your undertone.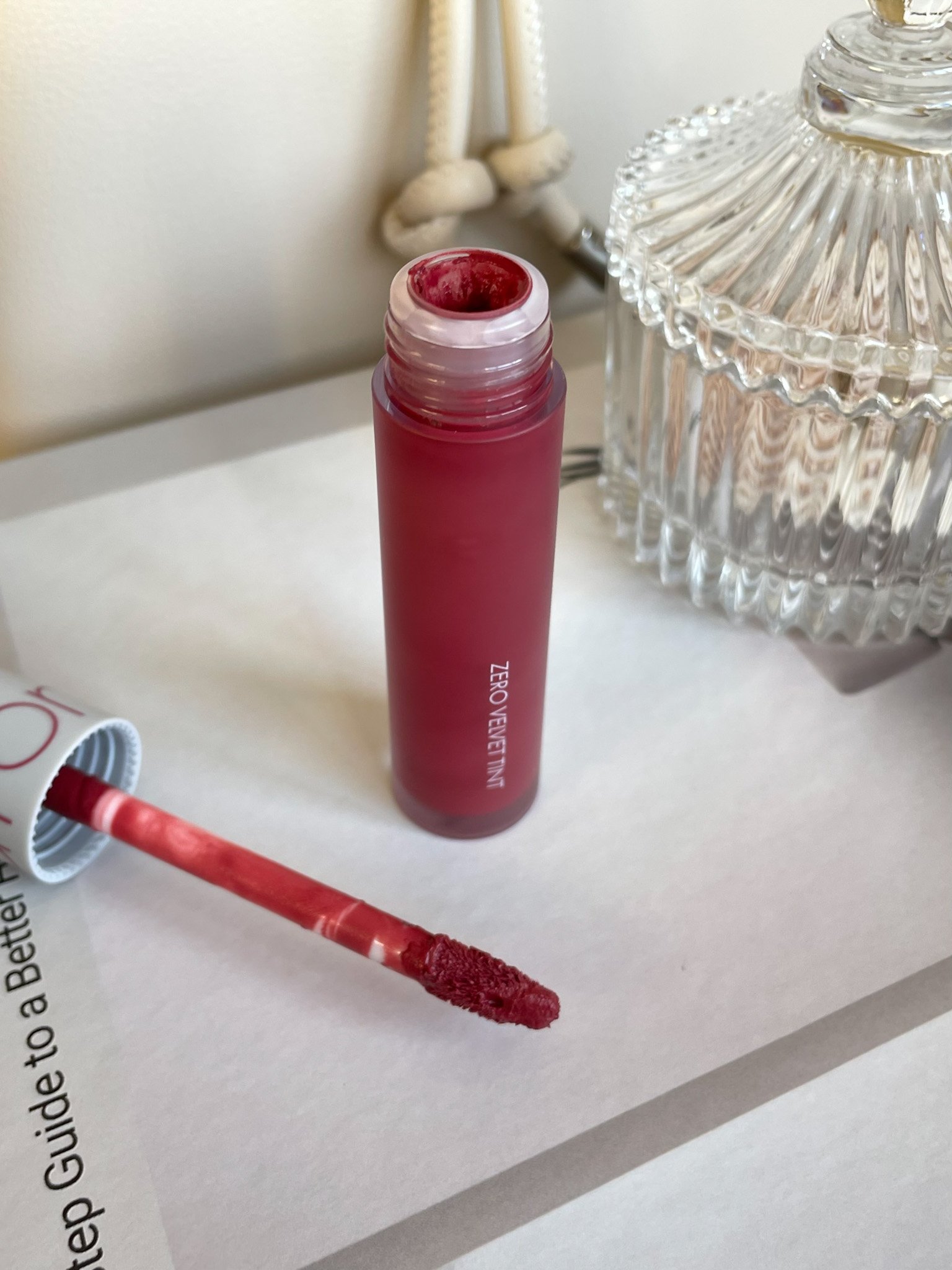 Packaging
Sturdy plastic tube with a doe foot applicator. I absolutely love the sleek aesthetic of the packaging!


Application
When you take the applicator out of the tube you would notice that it picks a LOT of product! So, the trick is to dab the tip on the center of your lips and then use your fingertip to blend it outwards. I also smudge it at the edges because that's the daily look I prefer.


Performance
First, the pigmentation is amazing! You can use a tad bit of product to give the lips just a hint of color in the morning and it immediately livens up the complexion. But what if you want to go for a glam look at nighttime? You can achieve that too! Simply apply more until the color reaches its full intensity and appears darker (see the swatches below).
Makes it so easy to create different looks by controlling the amount you apply. It's just like having multiple tints in one! A perfect choice for the gradient look too, and it can be combined with the other shades if you like the gradient lip style.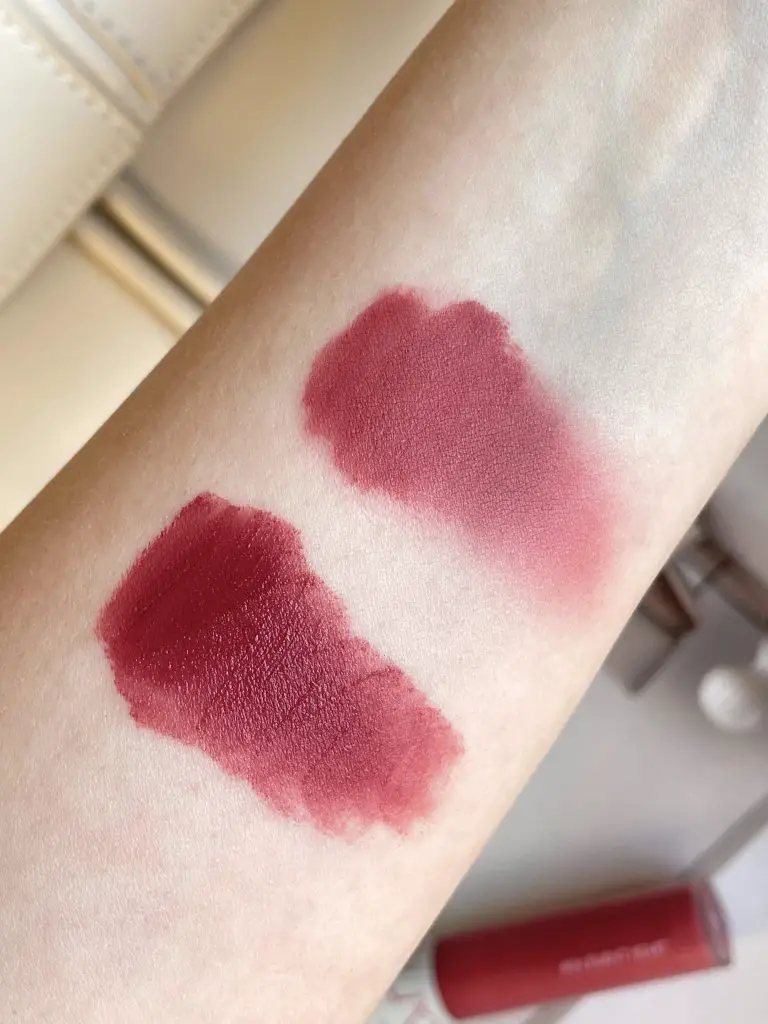 Very easy to layer while still remaining weightless on the lips. I don't notice my lips becoming drier over time either. It looks the same as when I put it on with a beautiful velvety finish.
I think it will work just fine if you have concerns like dryness and texture. Regardless, I always recommend you prep your lips well by keeping them hydrated to avoid lip products cling onto flaky skin.
The formula spreads effortlessly like butter and doesn't set immediately. Actually, it takes some time and this allows you to take your time with blending.
However, this can also be a downside since it makes the tint transfer easily. Not very long-lasting, but I LOVE the comfortable formula and color payoff so I don't mind re-applying after eating or drinking.
Some stain is there, but I mostly noticed that when I swatched it on my arm than on the lips.


Final Verdict on the romand Zero Velvet Tint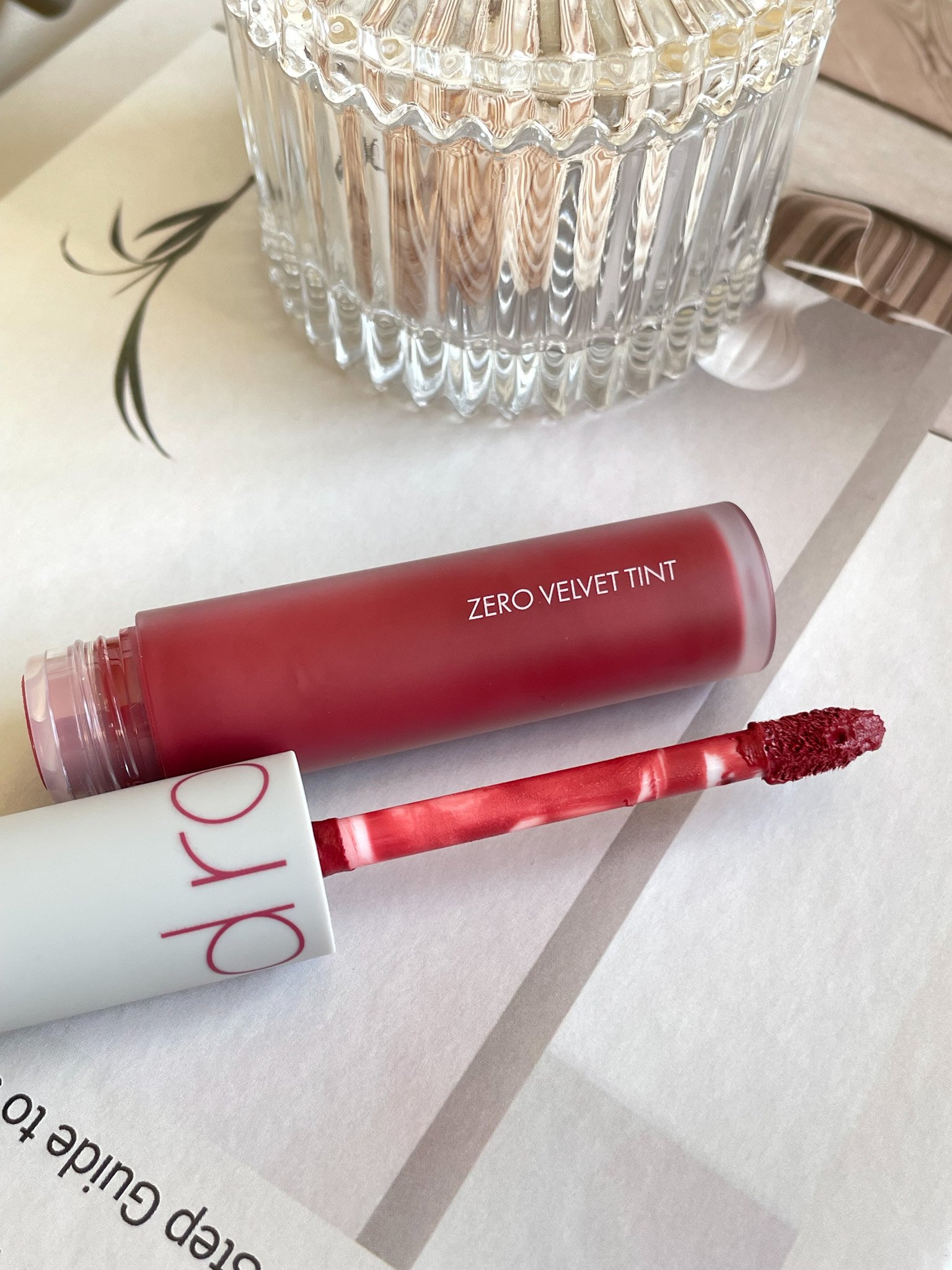 Pros
Lightweight mousse-like texture.
Smooth velvety finish.
Blurring effect.
Great pigmentation.
Easy to layer on.
Easy to apply and blend.
Doesn't feel drying.
Pleasant scent.
Cons
Longevity.
Transfers easily.
Another Romand lippie that did not disappoint! I love that this formula is versatile and can be used both as an everyday shade or for a night out. Unlike the gloss formulas which sometimes don't show up on pigmented lips, this will have great color payoff no matter how pigmented your natural lips are.

The longevity is the only issue for me, mostly when I apply a thin (smudged) layer, but I don't mind re-applying it. Especially, since it wears comfortably and is non-drying.

If you still haven't tried the Romand tints, I urge you to give them a try asap! You'll love them!


Did you find the romand Zero Velvet Tint Review helpful? Have you tried this collection? What's your favorite shade?
Also, check my review on their Better Than Eyeshadow Palette.

---
*PR – provided by Jolse, but opinions remain my own.
*Affiliate Link – It means I may earn a small commission when you purchase a product through the links I have provided, at no extra cost to you. I greatly appreciate your support for the blog!


Related posts
Follow blog via Email
Get the latest posts from this blog delivered to your inbox!
About Me
Hi and welcome to Kbeauty Notes! :) I'm Ledia and I'm very passionate about everything skincare. I created this blog to share my thoughts and experience with many amazing and not so great products out there, hoping to help you make better decisions regarding your skin. I'm very happy to bring you on this journey with me and I hope you enjoy it! <3

My Skin Type: Oily, acne prone, dehydrated, a little sensitive, large pores.

Skincare Concerns: hydration, pore care, anti-ageing, PIE (acne marks), brightening.

Contact: kbeautynotes@gmail.com