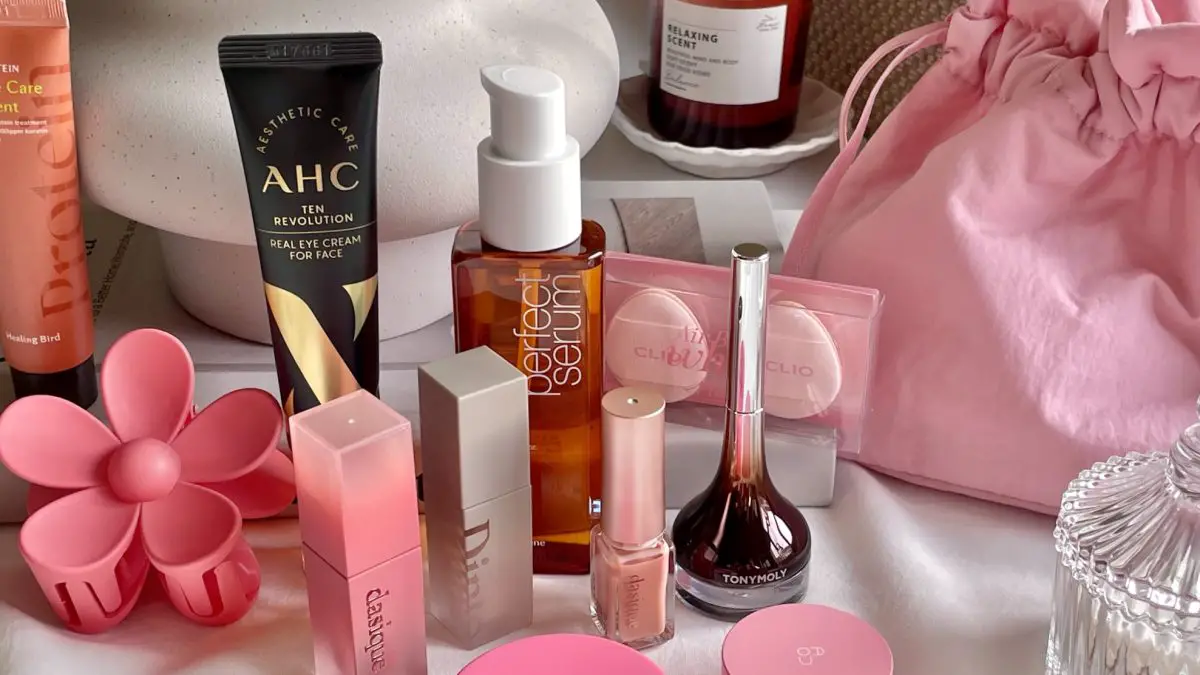 Ready to see some Korean skincare and makeup products I got lately? One of the most exciting K-Beauty packages I have ever received is this one from Beauty Box Korea. I discovered their store just recently and was amazed by the selection of K-Beauty brands they offer. What's got me even more thrilled is that they've got their hands on those super 'in' brands that are all the rage in Korea right now, which are not easily available on other online stores. Think about those freshest drops that have just hit the market – yup, they've got them too!
But that's not all – they aren't just limited to skincare and makeup. They also carry K-POP goods, clothing, bags, eye-catching accessories, stationary, and wait for it… a mouthwatering selection of Korean food!
They were incredibly sweet to let me choose the products that I wanted from their website. So, without further ado, let me unveil the goodies that made their way into my ultimate lineup:
3CE Padded Bucket Bag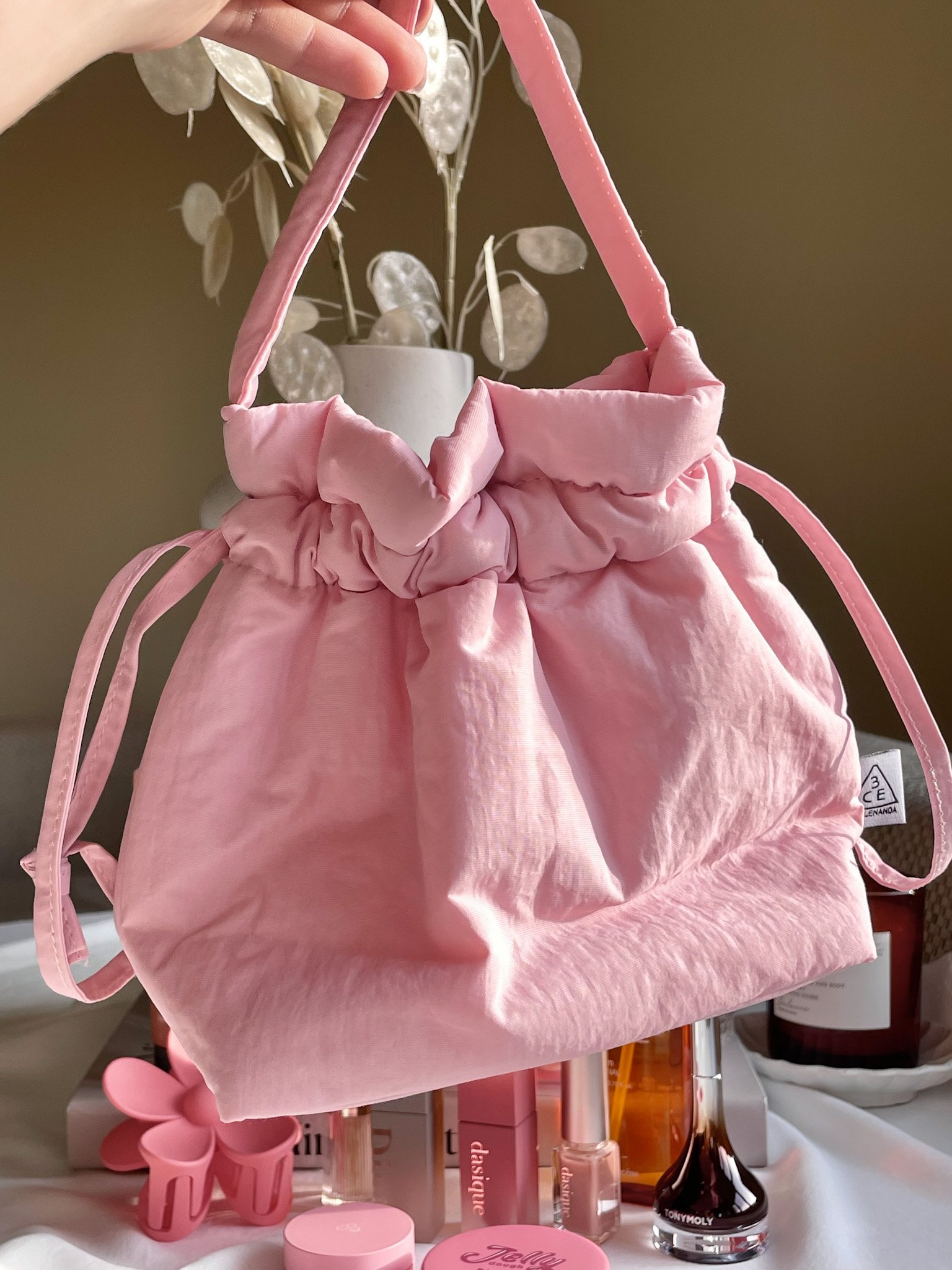 First up, let's talk about the 3CE Padded Bucket Bag in the most beautiful Blush Pink color. If you're familiar with K-Beauty, you've probably heard of 3CE (3 Concept Eyes) from Stylenanda. This brand has been dancing on my wishlist for ages, and their trendy product aesthetic never fails to impress.
Now, instead of picking up some makeup, my attention was drawn to this bag the moment I laid my eyes on it. Can we pause for a moment and admire the design and color? I opted for the Blush Pink variant, although they have a range of other shades like white, green, lavender, and blue! I'm currently using it as a makeup pouch, but it's actually a bag that you can carry outside. The quality is also great and looks exactly like the pictures.
AHC Ten Revolution Real Eye Cream For Face Season 10
My second pick is the AHC Ten Revolution Real Eye Cream For Face Season 10. Even those of us that for the most part deem eye creams unnecessary, cannot overlook the AHC eye creams. There's a reason why this eye cream holds a prominent spot among the best sellers in Asia – and it's not just marketing magic.
This is packed with antioxidants, brightening, and soothing ingredients. I have previously reviewed the AHC Real Eye Cream For Face Season 9, which is one of my absolute favorites, so you can imagine my level of excitement when I saw that Beauty Box Korea carried their Season 10 (I believe the brand must have also launched their 2023 version or Season 11 by now).
DINTO Uncho Light Veil Concealer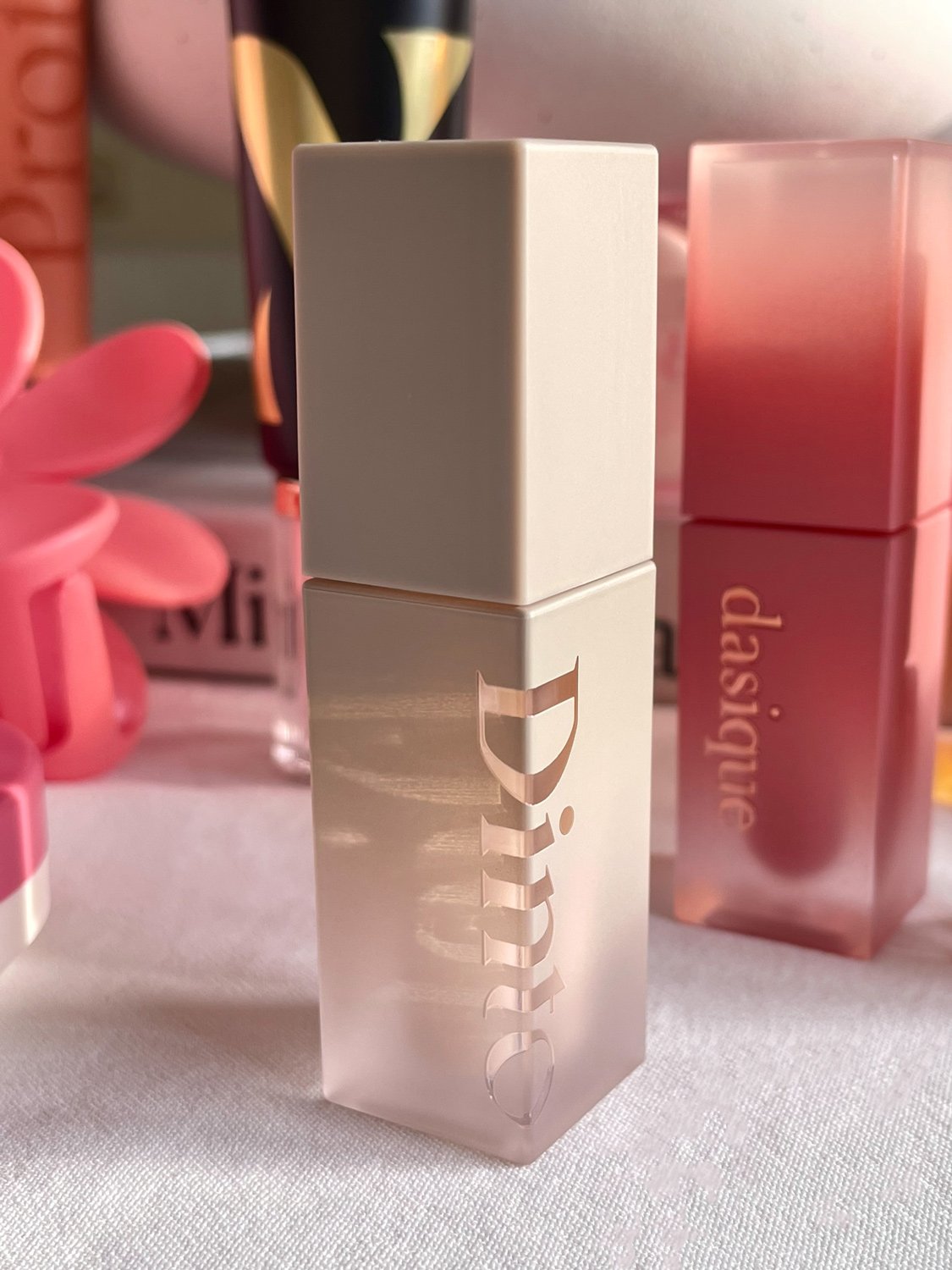 Let's continue with some Korean makeup products. Here's a newcomer – the DINTO Uncho Light Veil Concealer (shade 119 Pure Wooncho). I saw a Korean Youtuber use this and I liked how it looked on her skin. I'm also finishing the Saem one, so I needed a new concealer. My sleep schedule has not been the best for the last two-three months and my dark circles have become more prominent, so I needed a dedicated product like a concealer to freshen up my complexion and brighten the under eye area.
The shade I picked – 119 Pure Wooncho works well for brightening and it's more suitable for neutral to cool skin tones as it leans a bit beige/pinkish. I am nr.21 in Korean foundations, but if your skin tone is deeper then I'd go for another shade.
HOLIKA HOLIKA Jelly Dough Blusher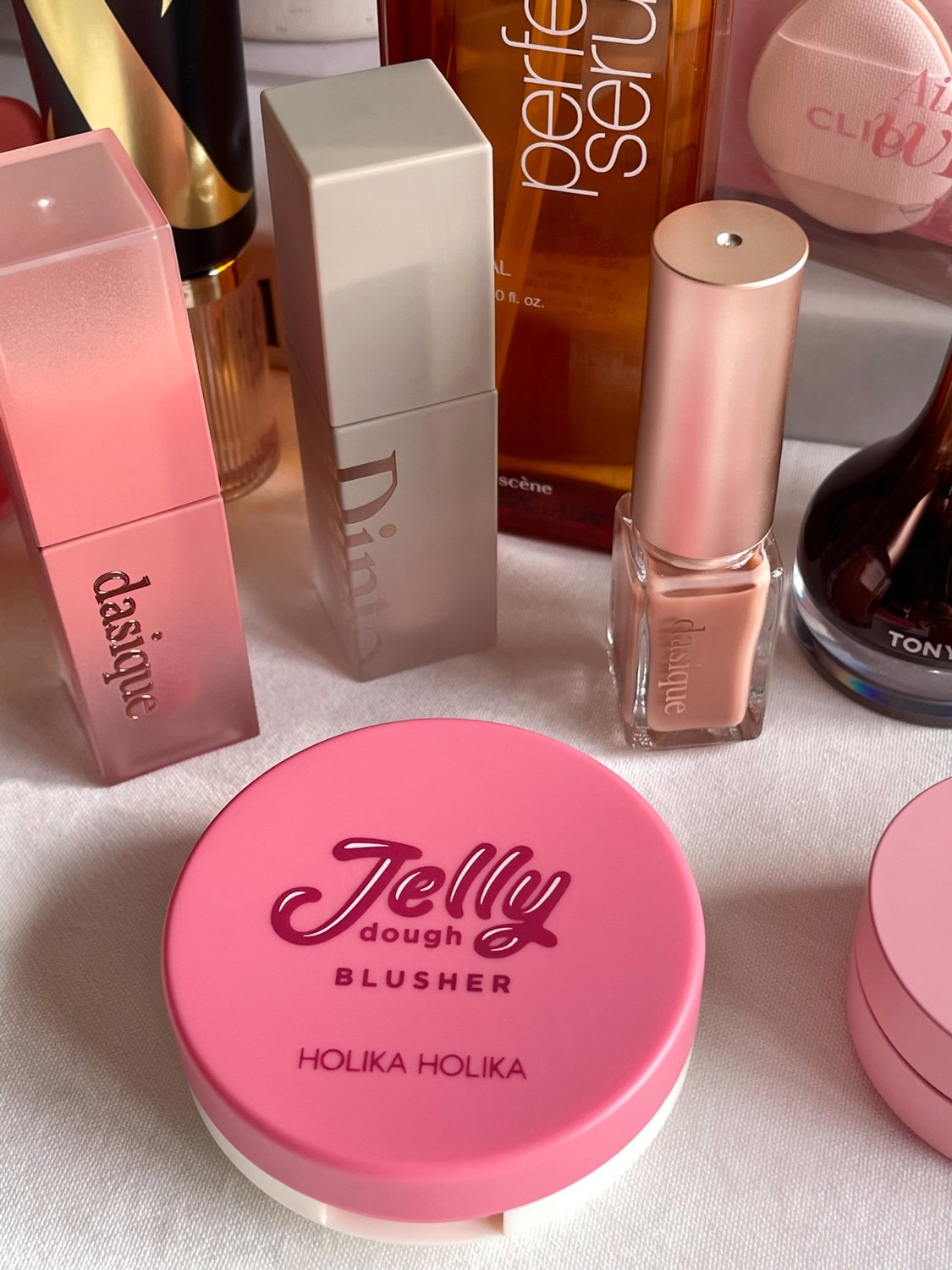 The next one is a Korean makeup product from Holika Holika. Up until recently, I wasn't much of a blush enthusiast, but let me tell you, that's all changed. Blushes have stealthily made their way into my heart, and this HOLIKA HOLIKA Jelly Dough Blusher in the shade 05 Rose Jelly is the latest addition to my collection.
This is supposed to have a jelly-like texture that transforms into a velvety powder on the skin delivering a vibrant and smooth finish. Unlike other blushes, this also comes with a puff for application, but we'll see if it's better applied with a puff, brush, or just using fingers.
TONYMOLY Back Gel Eyeliner Z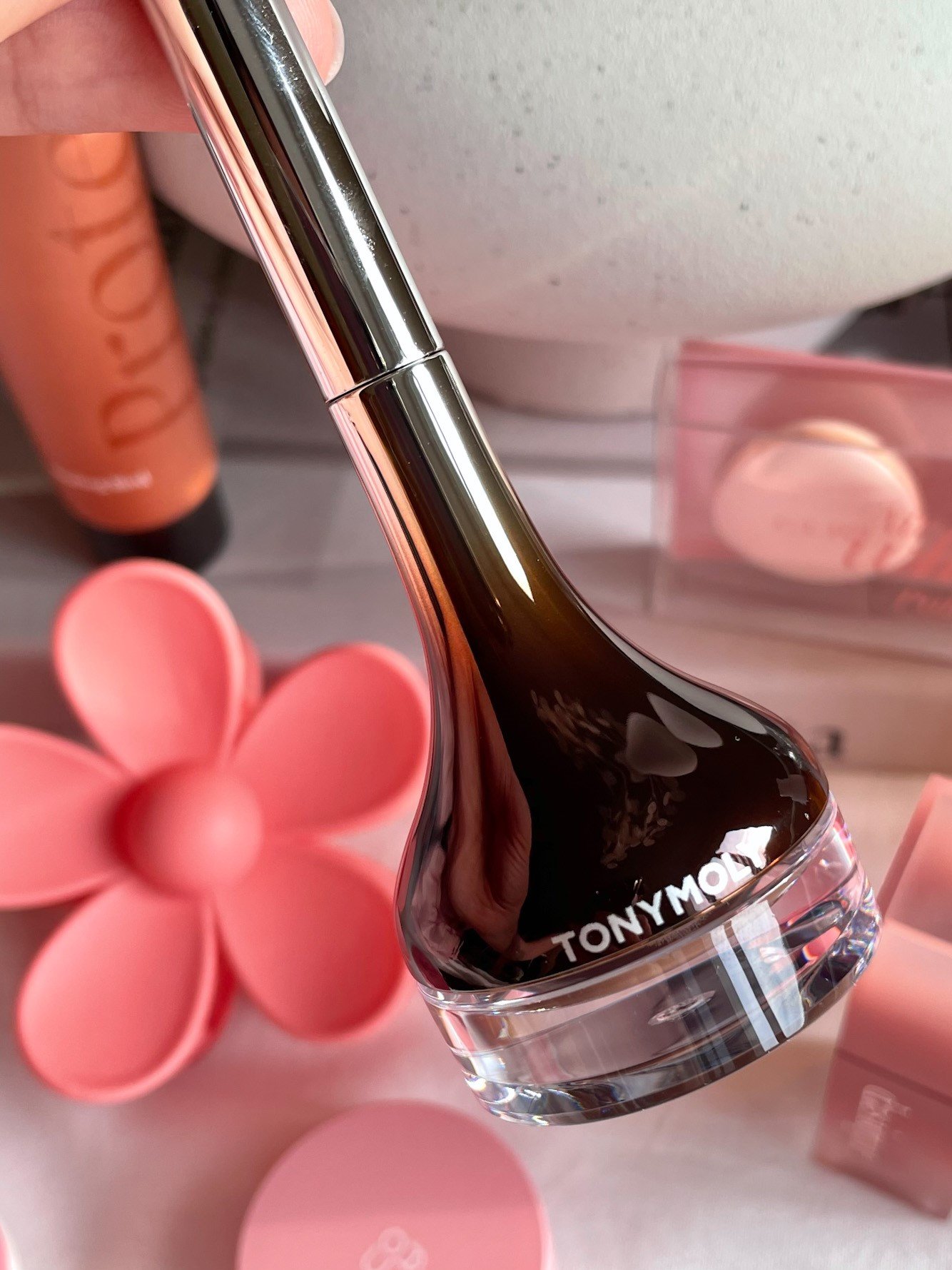 After my less-than-stellar experience with the Etude 2x Tinting Eyeliner, my quest for the perfect brown eyeliner continues. I did find one that I absolutely love – the COSNORI Super Proof Fitting Brush Eyeliner, but at the same time I picked this TONYMOLY Back Gel Eyeliner. The latter has been around for years, so I couldn't help but give it a shot. I chose this in the shade 02 Brown.
Another aspect that has me intrigued is the application process itself. You see, this eyeliner arrives in a distinctive packaging, diverging from the familiar thin eyeliner brush that's been my go-to. The brush it comes with is more reminiscent of a slim eyeshadow brush, while the eyeliner itself is nestled in a pot and has a gel formula.
MISE EN SCENE Perfect Serum Original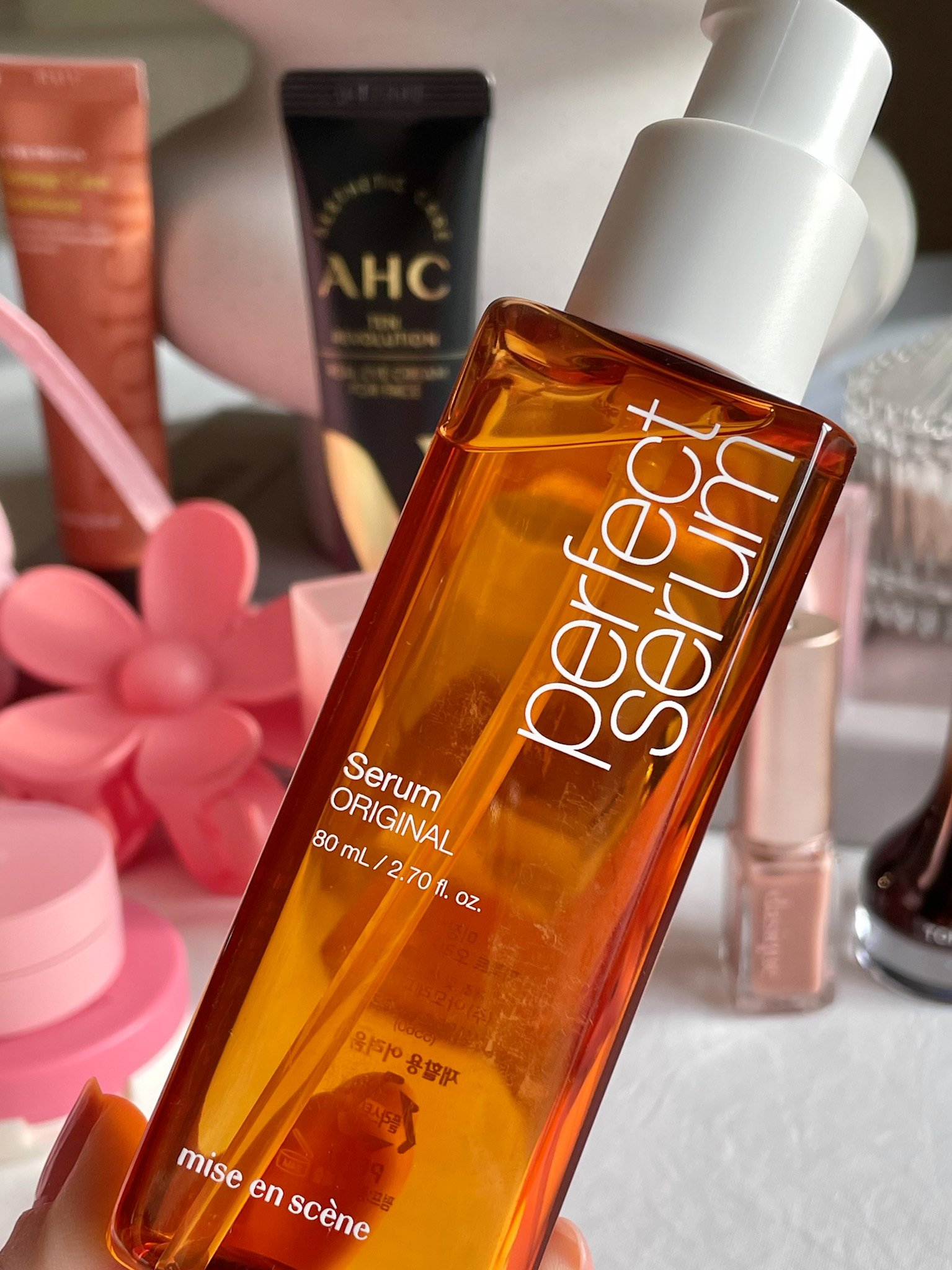 Apart from the Korean makeup products, I also picked this for my hair. Believe me when I say that I've embarked on a full-blown hair care journey – and I'm dead serious about it. The introduction of hair serum to my routine has been a real game-changer for me. They provide a lot of shine and smoothness, especially if your hair tends to be dry and frizzy.
Lately, I'm trying to experiment and find the best one for my hair type. This MISE EN SCENE Perfect Serum Original is a very popular hair serum in Korea and I've been seeing it around a lot lately, so I had to get it and see for myself what the hype is about.
DASIQUE I Rose U Set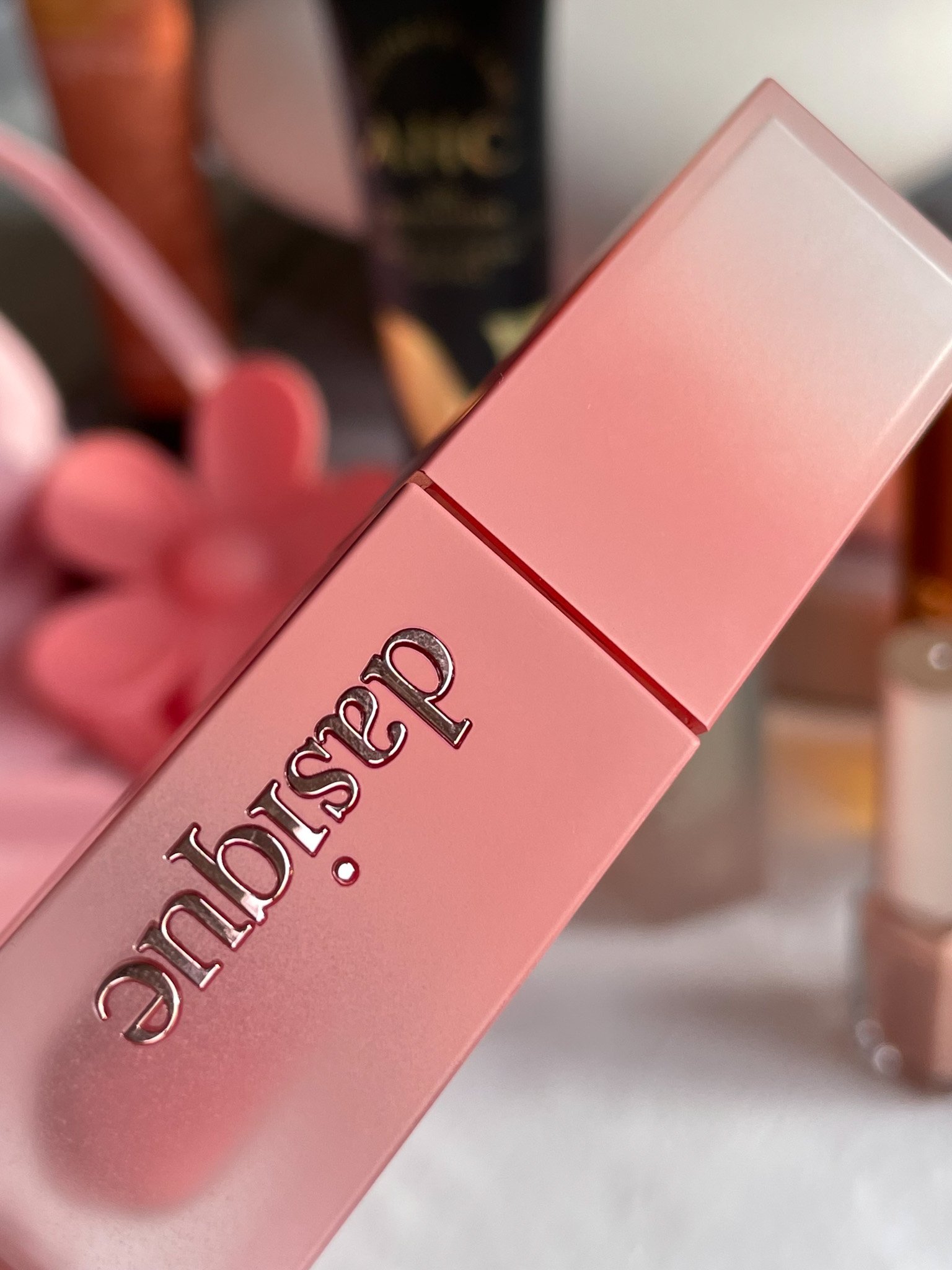 Dasique is a fairly new Korean makeup brand that has been on my radar for some time now. They're mostly known for their palettes but when I saw this cute set of their Cream De Rose Tint and Syrup Nail Color Mini, I had to get it. I picked the tint in the shade 02 Rose Cream and the nail polish comes in the shade Rose Brown.
The lip tint has that velvety texture that I like which adheres smoothly with a comfortable matte finish.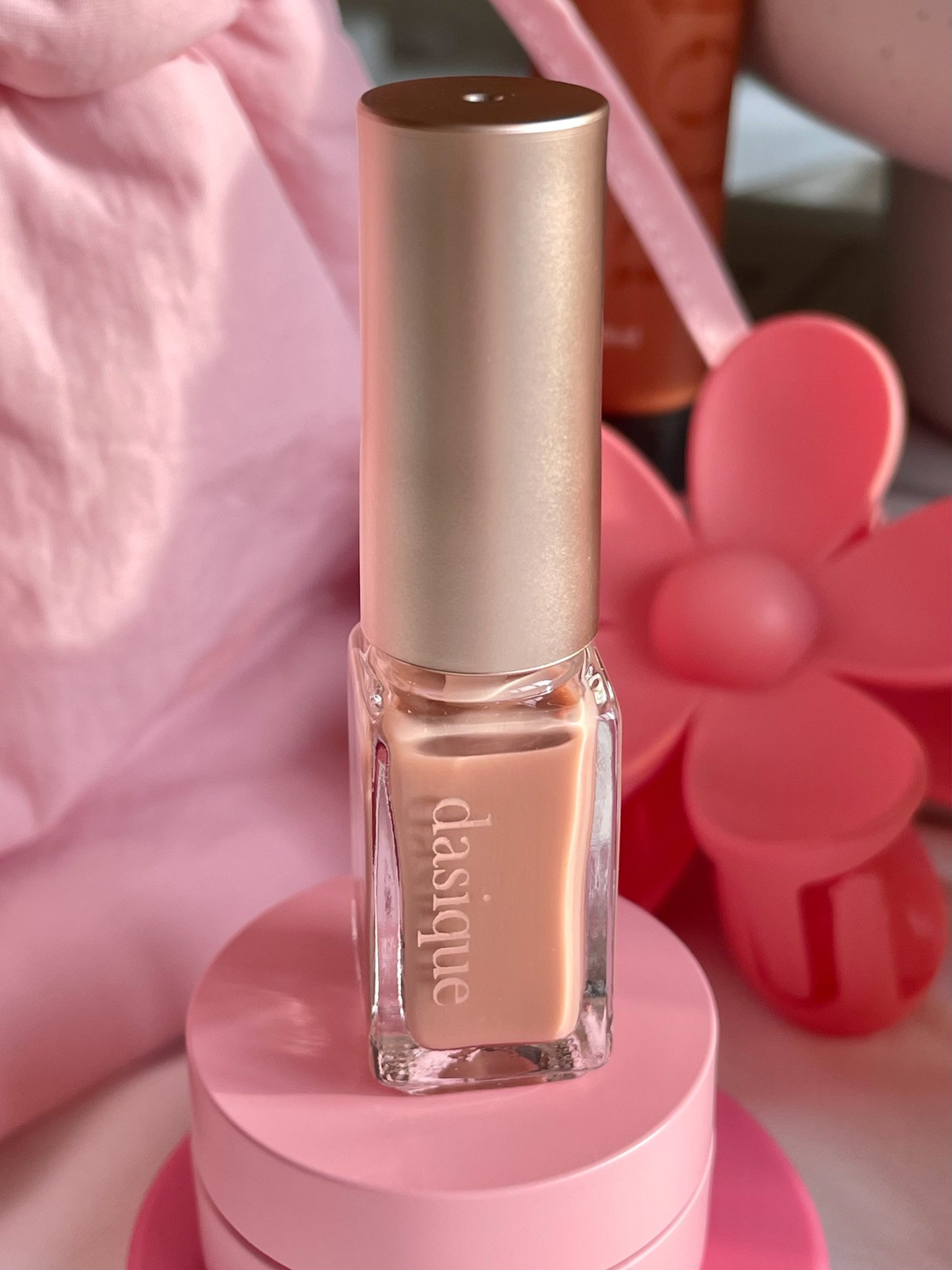 AOU Glowy Tint Balm
You almost don't see this brand mentioned at all in the western K-beauty community, but the AOU Glowy Tint Balm is a viral product currently in Korea. I picked this in the shade 01 Apple, but it comes in 5 different shades. It promises a super-hydrating touch without the dreaded sticky residue. It's also supposed to make the lips look more voluminous.
CLIO Air Blur Whip Puff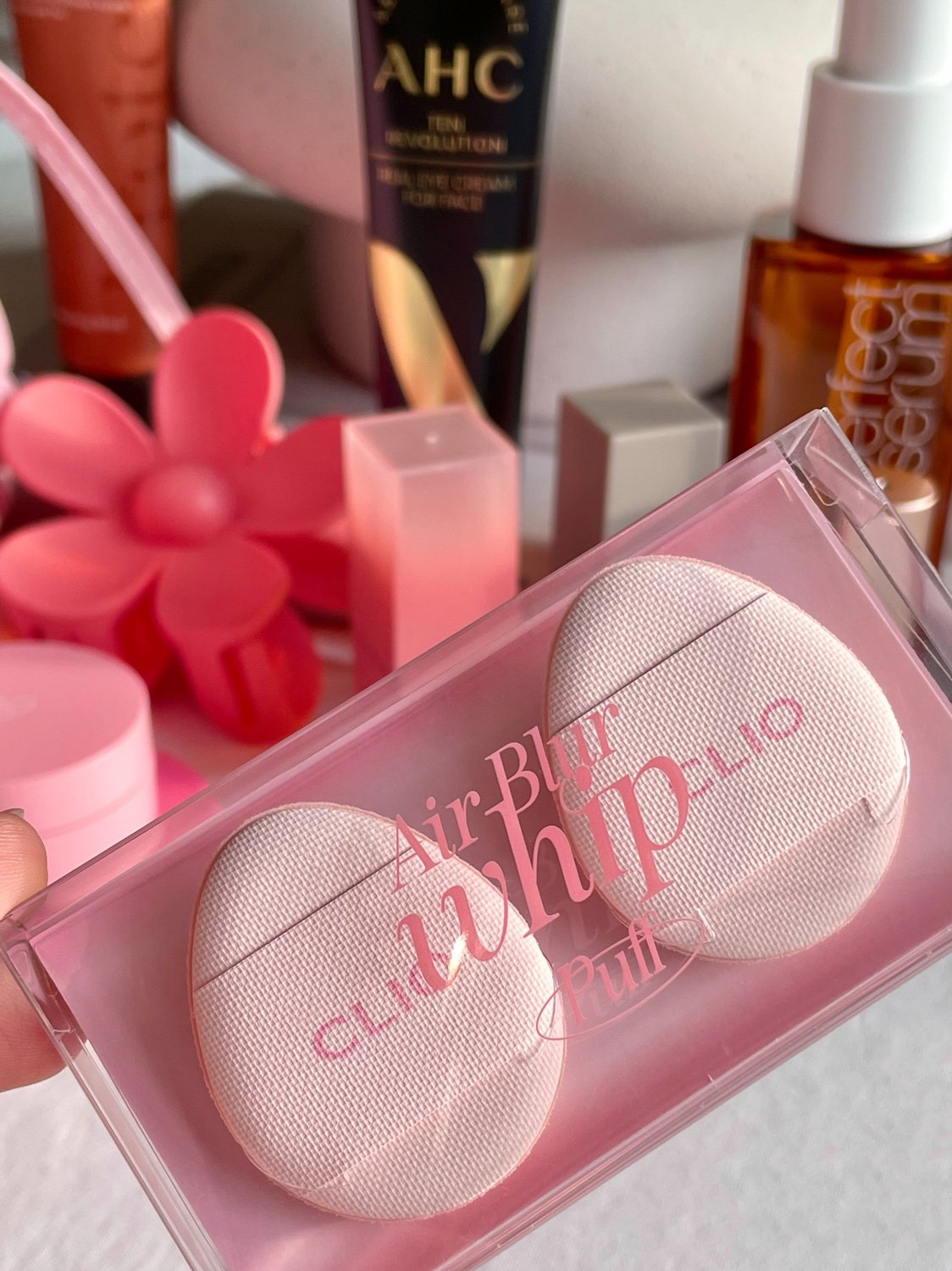 These adorable puffs are also very popular and were recommended to me by Beauty Box Korea's team. They're originally designed to partner up with the Clio Air Blur Whip Blush, but these are also handy for concealer and applying base makeup on other areas of the face which are hard to reach with a wider puff.


Beauty Box Korea was kind enough to include some extra samples as well, which I've shown in my unboxing video on my Instagram page.
So, what do you think of this K-Beauty Haul? Which of these Korean skincare and makeup products stood out to you the most?
---
*PR – by Beauty Box Korea, but opinions remain my own.
Related posts
Follow blog via Email
Get the latest posts from this blog delivered to your inbox!
About Me
Hi and welcome to Kbeauty Notes! :) I'm Ledia and I'm very passionate about everything skincare. I created this blog to share my thoughts and experience with many amazing and not so great products out there, hoping to help you make better decisions regarding your skin. I'm very happy to bring you on this journey with me and I hope you enjoy it! <3

My Skin Type: Oily, acne prone, dehydrated, a little sensitive, large pores.

Skincare Concerns: hydration, pore care, anti-ageing, PIE (acne marks), brightening.

Contact: kbeautynotes@gmail.com