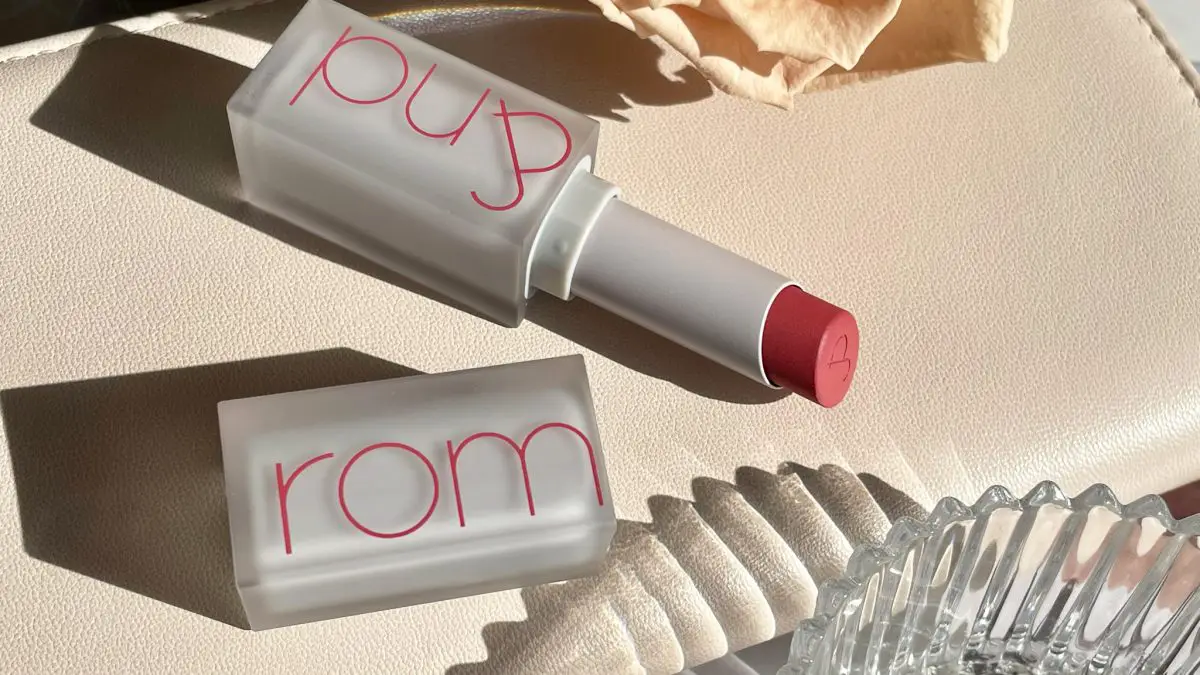 ROMAND has been making waves in the beauty industry with their high-quality and innovative makeup products, and their Zero Matte Lipstick is no exception. If you haven't tried Romand lip products before, this is your sign. This range promises to deliver intense pigmentation, a comfortable matte finish, and long-lasting wear. I couldn't resist picking this up from the moment I laid eyes on the sleek packaging.
I have reviewed the brand's Juicy Lasting tints and Zero Velvet tint before, so definitely check them out, as I love both formulas.


Where to buy: Available at JOLSE.
Price: $13
Volume: 3g
PAO: 18 months after opening.
About the Romand Zero Matte Lipstick
Claims: The Romand Zero Matte Lipstick offers long-lasting color and unparalleled comfort that remains intact from the first application until the end of the day. Experience a weightless matte formula that delivers vibrant color without the drawbacks of flaking, caking, or drying out your lips.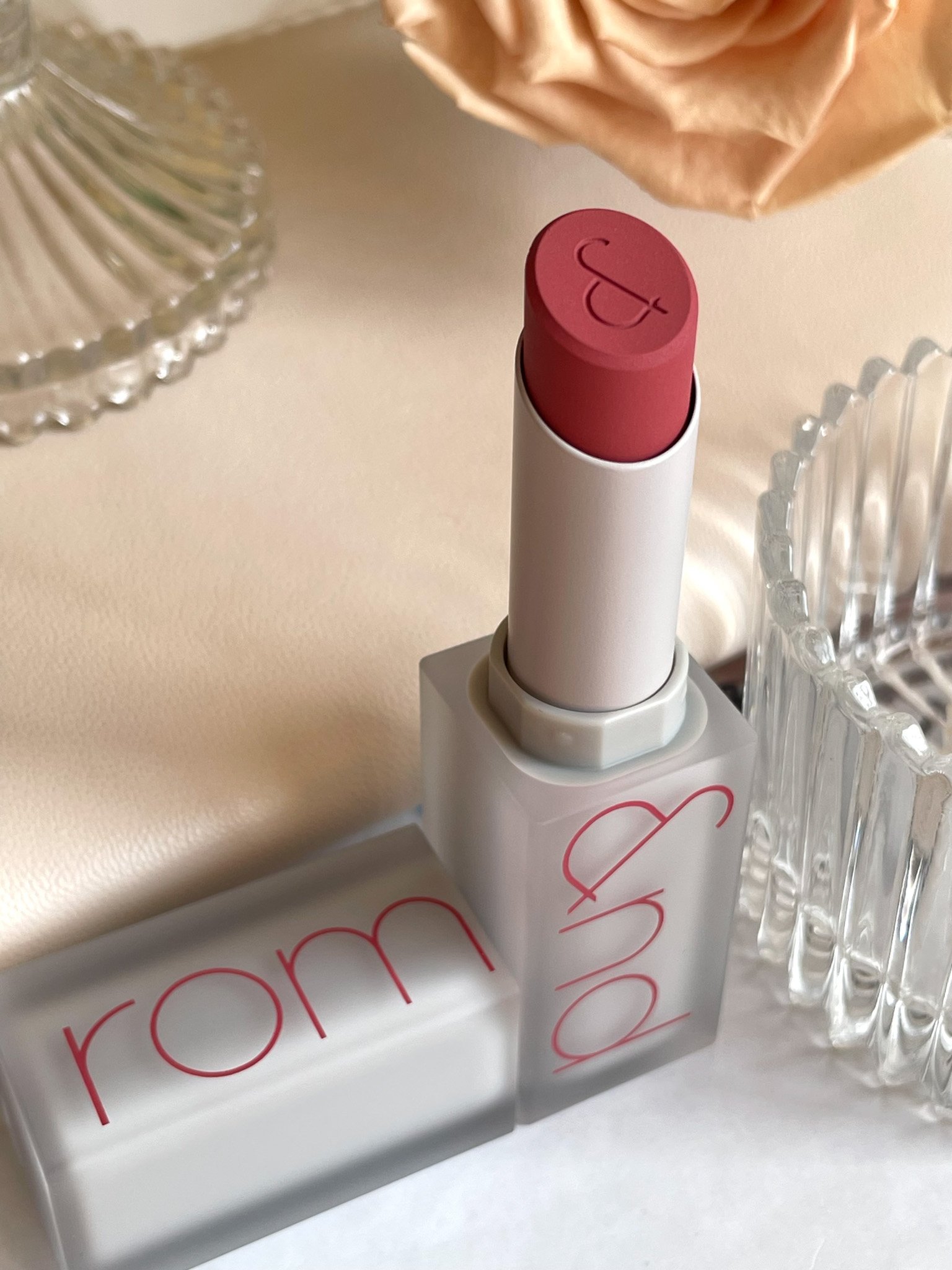 It was hard for me to pick a shade because they all looked beautiful. But after looking at some swatches, I chose the 01 Dusty pink shade.
Colors Available:
01 Dusty Pink
02 All That Jazz
03 Silhouette
04 Before Sunset
05 Evening
06 Awesome
07 Envy Me
08 Adorable
09 Shell Nude
10 Pink Sand
11 Sunlight
12 Something
13 Red Carpet
14 Sweet P
15 Midnight
16 Dazzle Red
17 Red Heat
18 Tanning Red
19 Red Surfer
20 Red Dive
Packaging
The packaging is a sight to behold. The lipstick comes in a grey matte tube that feels luxurious. I love how the logo is displayed on the tube, too.
Performance
This is a matte formula; as with most matte formulas, dryness can be an issue. That's why I start with a hydrating toner or ampoule on the lips, which is an excellent way to provide hydration and nourishment. Keep in mind to reach for a product without active ingredients!
Following that, applying a lip balm on top helps lock in moisture and create a smooth canvas for the lipstick. To avoid excessive product buildup, I remove any excess lip balm with a towel. This step helps the lipstick adhere evenly and prevents it from slipping or smudging.
Even those few times that I didn't prep, my lips did not become drier or shrivel like I've experienced with other products in the past. It feels way more comfortable than its Western counterparts.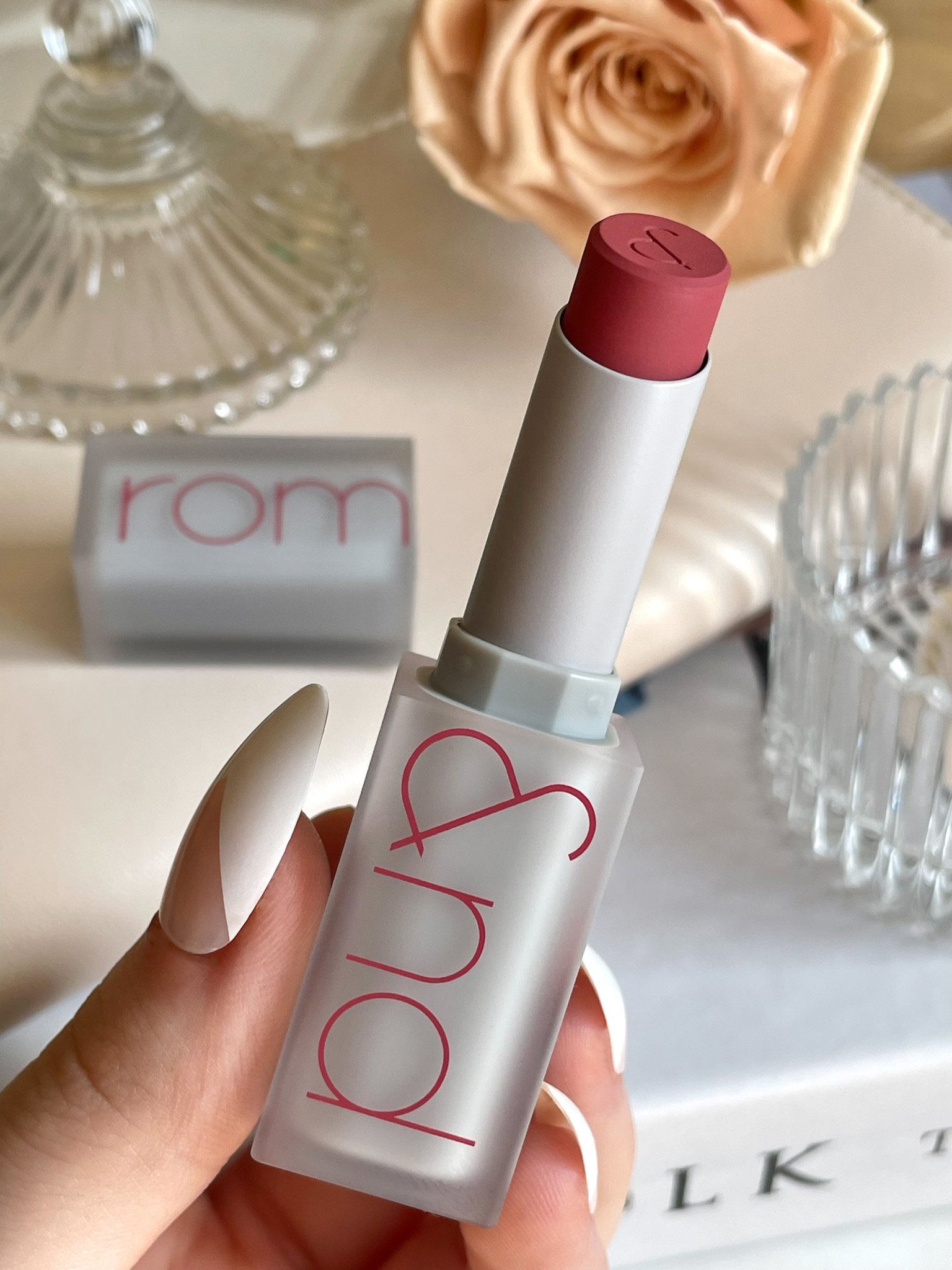 You can customize the intensity of the color to your liking. Whether you prefer a subtle everyday look or bolder makeup, you can build up the color as needed. For a natural everyday look, gently patting the lipstick onto the lips can provide a soft and effortless finish. I prefer to apply it this way for a subtle hint of color.
It applies evenly and doesn't get patchy over time. This means you can enjoy a smooth and consistent color payoff throughout the wear.
While the lipstick lasts for a good couple of hours, it's important to note that it is not transfer-proof.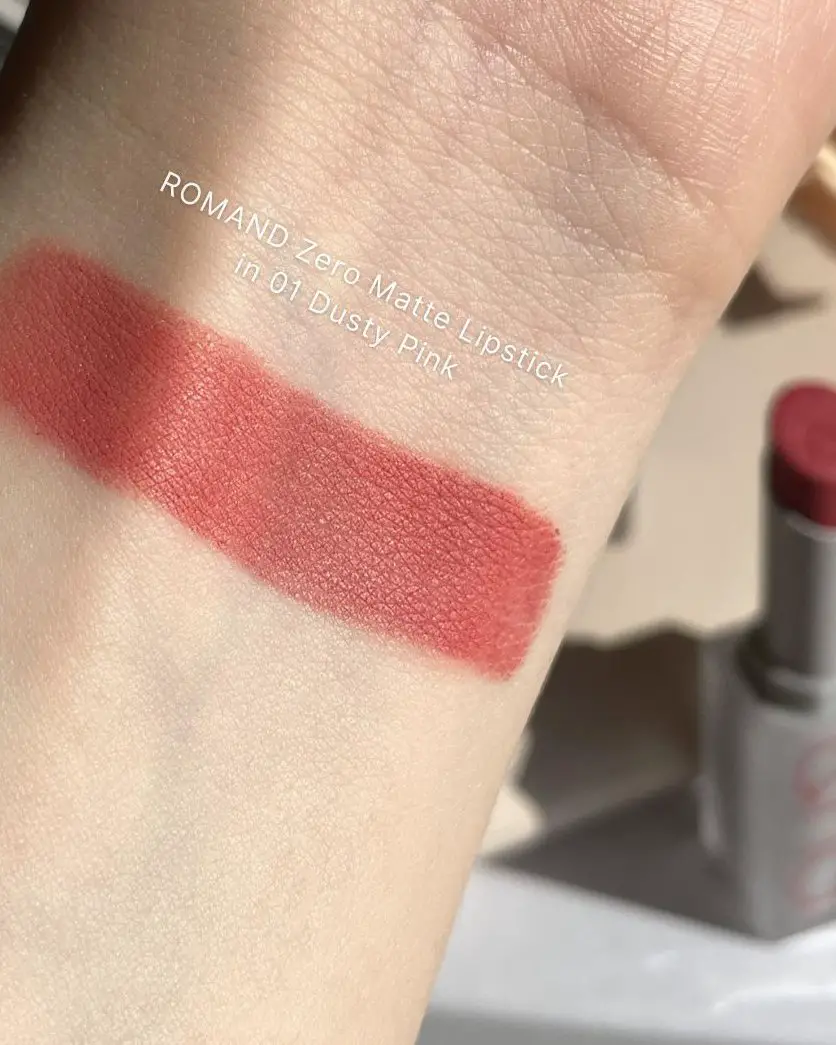 Final Verdict on the Romand Zero Matte Lipstick
Pros
Lightweight on the lips.
Full-on matte finish.
Not that drying, but lip prep would be ideal.
Great pigmentation.
Easy to build up without becoming heavy.
Easy to blend.
Cons
Longevity.
Not transfer-proof.
It can cling onto dry bits.
In conclusion, Romand Zero Matte Lipstick is undoubtedly a better matte formula than most I've tried and provides a beautiful velvety finish. Its lightweight texture and smooth application make it a pleasure to wear, offering a matte look without sacrificing comfort.


Did you find the Romand Zero Matte Lipstick Review helpful? Have you tried this collection? What's your favorite shade?


---
*PR – provided by Jolse, but opinions remain my own.
*Affiliate Link – It means I may earn a small commission when you purchase a product through the links I have provided, at no extra cost to you. I greatly appreciate your support for the blog!
Related posts
Follow blog via Email
Get the latest posts from this blog delivered to your inbox!
About Me
Hi and welcome to Kbeauty Notes! :) I'm Ledia and I'm very passionate about everything skincare. I created this blog to share my thoughts and experience with many amazing and not so great products out there, hoping to help you make better decisions regarding your skin. I'm very happy to bring you on this journey with me and I hope you enjoy it! <3

My Skin Type: Oily, acne prone, dehydrated, a little sensitive, large pores.

Skincare Concerns: hydration, pore care, anti-ageing, PIE (acne marks), brightening.

Contact: kbeautynotes@gmail.com