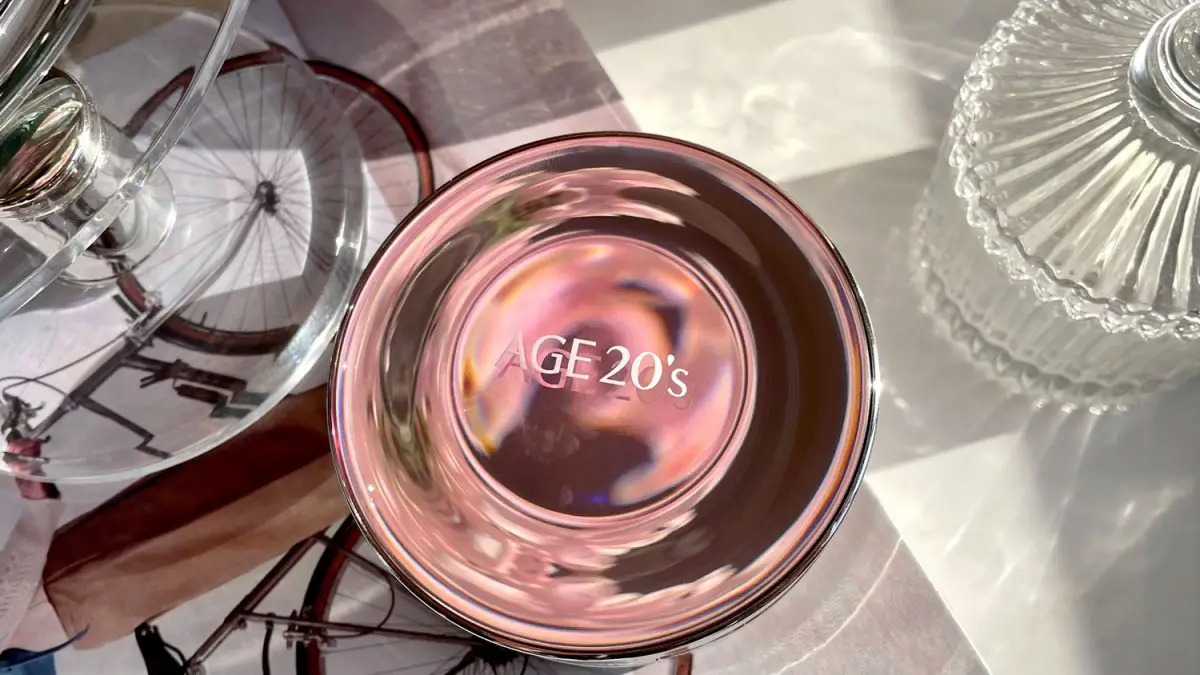 Korean cushion foundations have revolutionized how we apply and wear makeup, offering a convenient and multifunctional approach to achieving flawless skin. If you're on the hunt for a makeup product that combines convenience, coverage, and skincare benefits, look no further. In this post, we'll take a closer look at one popular cushion foundation, Age20's Essence Cover Pact SPF50+ PA+++, and provide an in-depth review of its performance and skincare benefits.


Where to buy: You can find this compact cushion at JOLSE. There is no need to buy the case repeatedly because you can purchase the cushion refill separately for almost half the price.
Price: $15-$32
Volume: 12.5g (The case and one refill only is included).
PAO: 12 months.
Packaging: The usual cushion compact design. Sturdy case with a clasp mechanism and a built-in mirror inside the lid, which allows for easy application and touch-ups, even when you're on the move.
About the AGE 20's Essence Cover Pact Cushion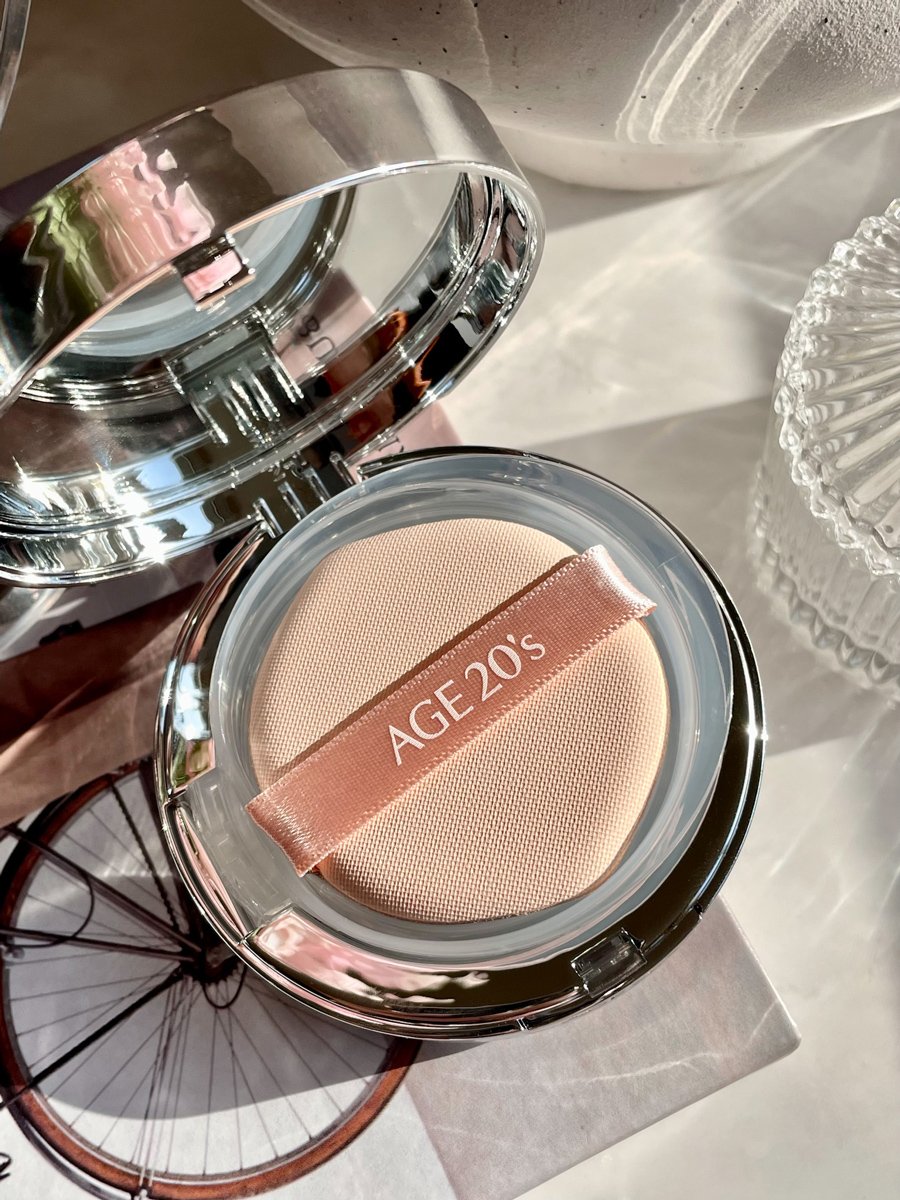 The Age 20's Essence Cover Pact Cushion is an essence moisture compact that adheres thinly and covers comfortably. It delivers a hydrating formula that leaves the skin looking fresh, radiant, and glowing. Its lightweight texture makes it comfortable to wear without feeling heavy or cakey throughout the day.
Shades
You can choose between the Pink and Blue case and then pick one of the three shades:
Pink case: no.13 Pink Light Beige, no.21 Pink Beige, and no.23 Pink Medium Beige.
Blue case: no.13 White Light Beige, no.21 White Beige, and no.23 White Medium Beige.
I picked the shade no.21 Pink Beige, which is very natural-looking without any gray cast. Also, the undertone is balanced and not overly yellow either. It matches me perfectly, just like the Klairs BB Cream.
Application
Rub the puff on the cushion pan and apply it to the skin by tapping it. You don't need to worry about picking up much product this way. Apply at the last step of your skincare routine and after sunscreen in the AM.
I love the angled design of the puff and prefer it to the round ones. It allows for more precise and controlled application, especially in hard-to-reach areas such as the corners of the nose and the inner corners of the eyes.
Scent
This cushion foundation smells more like skincare than makeup. The scent is subtle and goes away after some time.
Performance of the AGE 20's Essence Cover Pact Cushion
Texture: I love this cushion foundation! First, unlike most other cushions, it doesn't come in liquid form but has a hard creamy consistency. When you rub the puff onto the surface, it starts to melt and become softer.
Finish: Effortlessly glides onto your skin, delivering a dewy, natural-looking finish that enhances your complexion without feeling heavy. The texture is incredibly smooth, allowing for easy blending and seamless application.
Dry skin types would love its moisturizing formula! It doesn't cling onto dry patches, even with minimal prepping steps. I can simply use a lightweight toner under it, and it looks perfect.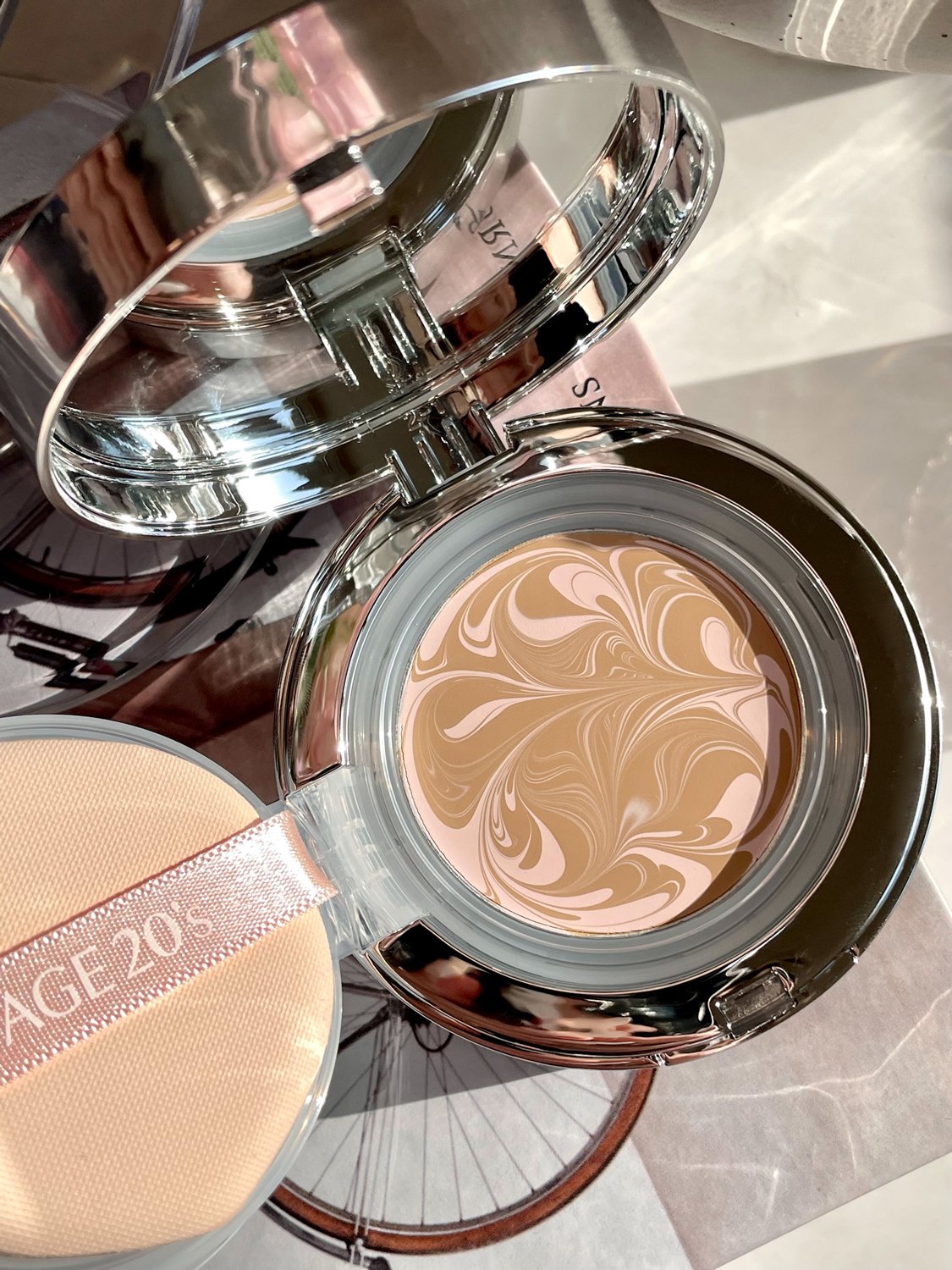 Coverage: Provides a fresh, plump, and dewy appearance. However, the coverage is sheer to medium-ish, so if you have skin concerns like dark undereye circles and active acne, it won't cover them.
I first use a toner or serum to reduce my skin's redness and then proceed with the cushion. I need a separate concealer for the under eyes and other blemishes.
Lasting Power: Since the formula is moisturizing, well, you guessed it – It is not that long-lasting. After a couple of hours, it gradually fades, requiring touch-ups or a setting powder. I use the powder right after application to take care of the extra shine.
However, this type of formula would suit me better during the colder months. If you have dry skin and want that luminous, moisturizing finish, this cushion is worth trying.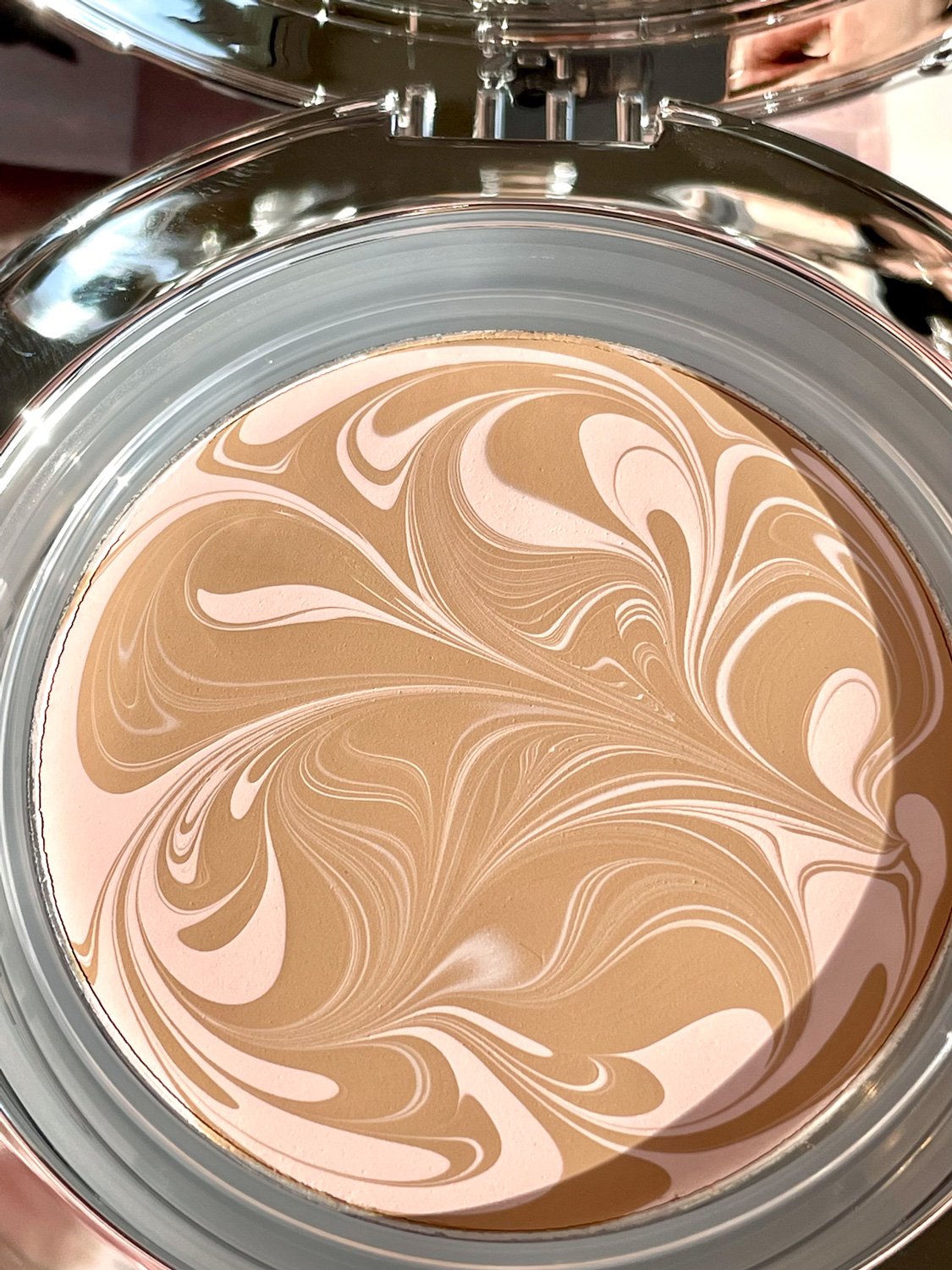 Ingredients
The formula has organic and inorganic UV filters: Titanium Dioxide, Octinoxate, Octocrylene, and Zinc Oxide.
Skincare ingredients include Niacinamide (brightening, anti-acne, pore care), Ascorbyl Glucoside (a stable form of Vitamin C with antioxidant protection), Palmitoyl Oligopeptide and Palmitoyl Tetrapeptide-7 (antiaging), a lot of fermented ingredients (barrier support and soothing).
Free of alcohol but contains fragrance.
Find the full list of ingredients here.
Final Verdict on the AGE 20's Essence Cover Pact
Pros
Moisturizing.
Glowy and buttery smooth finish.
Sheer to medium-ish coverage.
It evens out the complexion.
Additional sun protection.
Best suitable for normal, dehydrated, and dry skin types.
It didn't break me out or irritate my skin.
Cons
Not very long-lasting.
Not suitable for oily skin types.
Despite its shorter wear time, the Age 20's Essence Cover Pact's moisturizing benefits and smooth application make it a fantastic choice for those seeking a lightweight and dewy look. It's perfect for everyday wear or occasions when you want a fresh-faced and natural makeup appearance.

Did you find the AGE 20's Essence Cover Pact Review helpful? What's your favorite base makeup product?

---
*PR Sample – provided by Jolse, but opinions are completely my own.
*Affiliate Links – It means I may earn a small commission when you purchase a product through the links I have provided at no extra cost to you.
Related posts
Follow blog via Email
Get the latest posts from this blog delivered to your inbox!
About Me
Hi and welcome to Kbeauty Notes! :) I'm Ledia and I'm very passionate about everything skincare. I created this blog to share my thoughts and experience with many amazing and not so great products out there, hoping to help you make better decisions regarding your skin. I'm very happy to bring you on this journey with me and I hope you enjoy it! <3

My Skin Type: Oily, acne prone, dehydrated, a little sensitive, large pores.

Skincare Concerns: hydration, pore care, anti-ageing, PIE (acne marks), brightening.

Contact: kbeautynotes@gmail.com