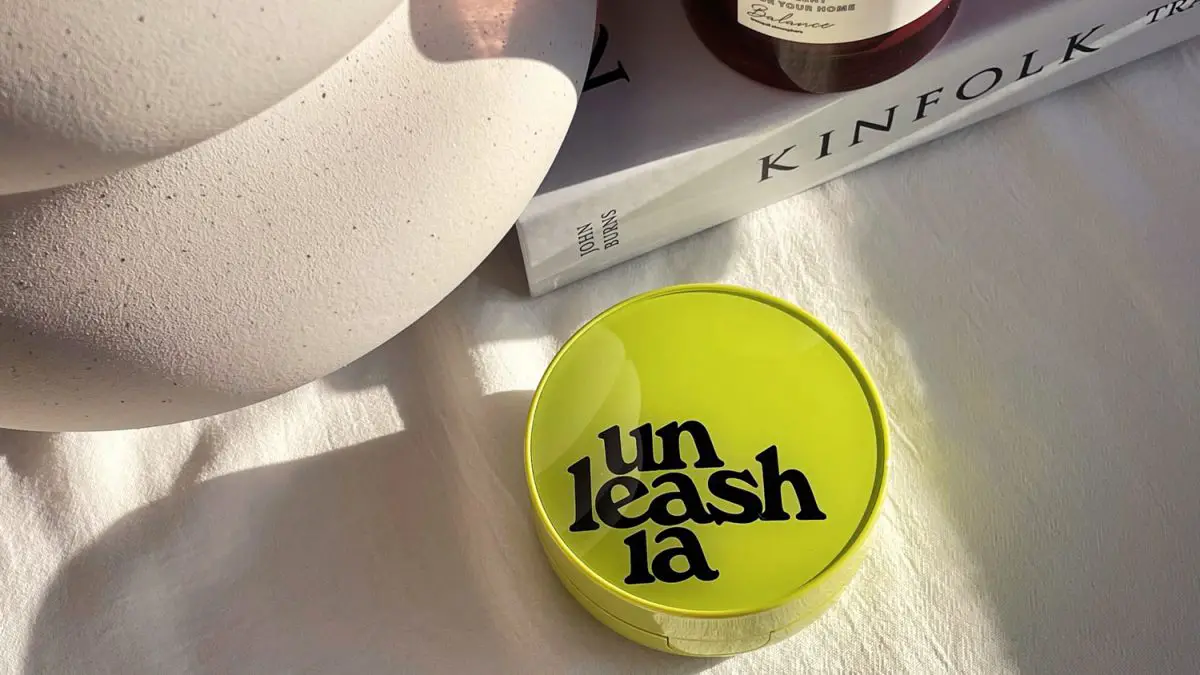 Unleashia has only been in the market for a few years, but it has become quite popular quickly. I had been eyeing the Unleashia Satin Wear Healthy Green Cushion for quite some time, primarily due to its eye-catching green packaging (Check out my reel on IG). However, my experience with this cushion foundation didn't quite live up to my expectations. Keep reading to discover all the details.
Where to buy: This compact cushion is available at JOLSE. After the product is finished you can easily purchase only the cushion refill for a lot less than the initial price.
Price: $34
Volume: 15g / 0.52 oz. (No refill is included).
PAO: 12 months.
Packaging: The packaging is what initially caught my attention. I adore the vibrant green color. What sets this cushion apart is its unique concept – it features a side button that, when pressed, dispenses the product through the holes in the center.
This type of packaging is also more hygienic since you don't need to continuously dab the puff into the product. Plus, it dispenses the product in controlled amounts.
About the UNLEASHIA Satin Wear Healthy-Green Cushion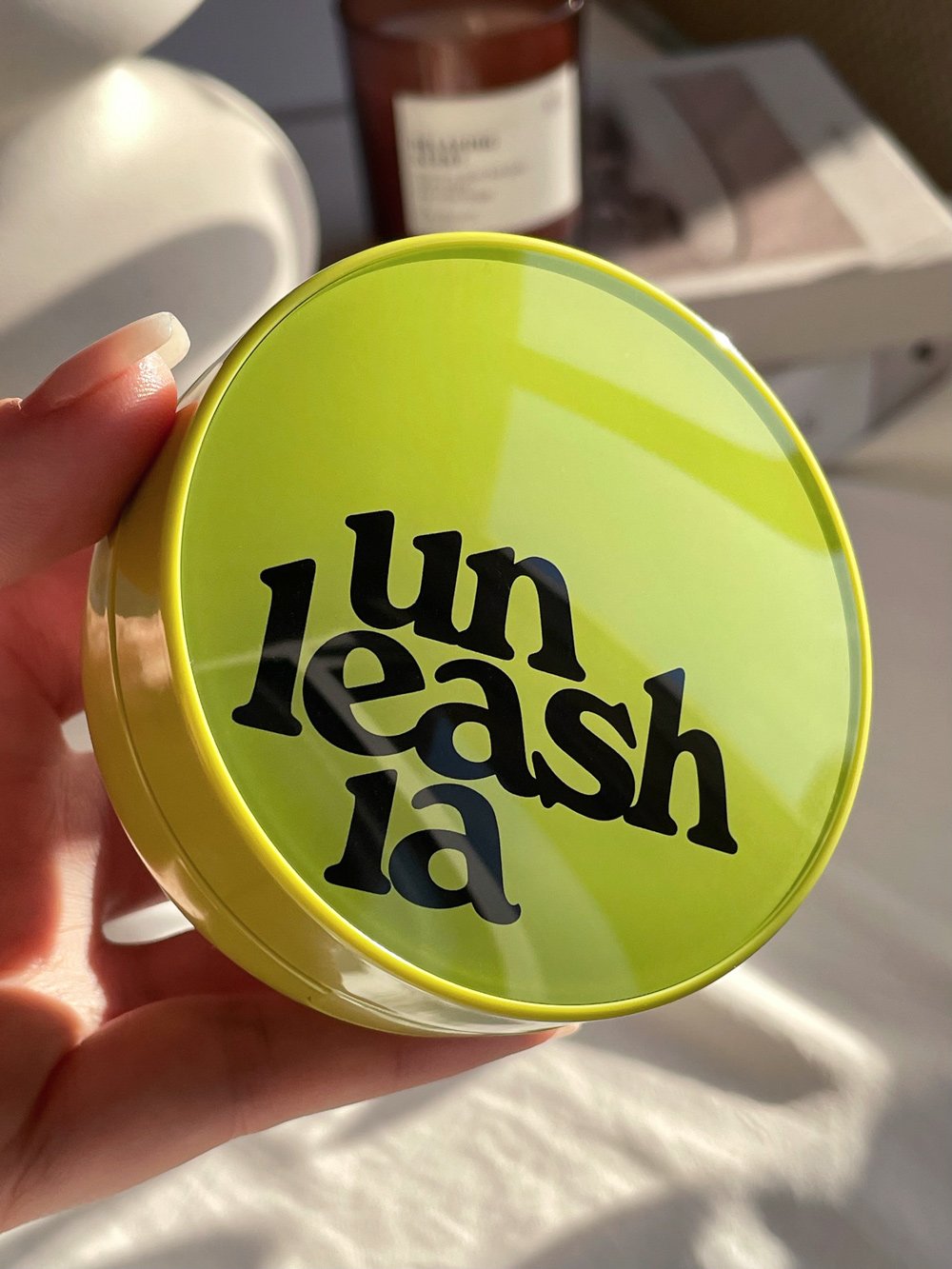 This cushion foundation offers a semi-matte satin finish while also delivering skin care benefits and sun protection with SPF30 PA++ for a healthier complexion. Enriched with skin-soothing and nourishing ingredients such as Carica Papaya (Papaya) Fruit Extract, Bakuchiol, and Petroselinum Sativum (Parsley) Extract.
With a remarkable 76% water essence content, it provides natural coverage while keeping the skin hydrated from within. Furthermore, it boasts a high-adherence, long-lasting formula that is vegan certified.
Shades
This cushion foundation is available in four different shades:
18C Sea Shell: Pink-toned bright skin color.
21N Eburnean: Neutral-toned light skin color.
23W Bisque: Peachy-toned natural skin color.
27W Peach Tan: Warm-toned tan skin color.
I chose mine in the shade 21N Eburnean, because it was advertised as a neutral undertone and I always go for no. 21 in Korean base products. However, upon application, I noticed that it appeared slightly paler and brighter on my skin compared to other no. 21 shades I've used. It seems to have a brighter yellow undertone, which I believe contributes to its lighter appearance.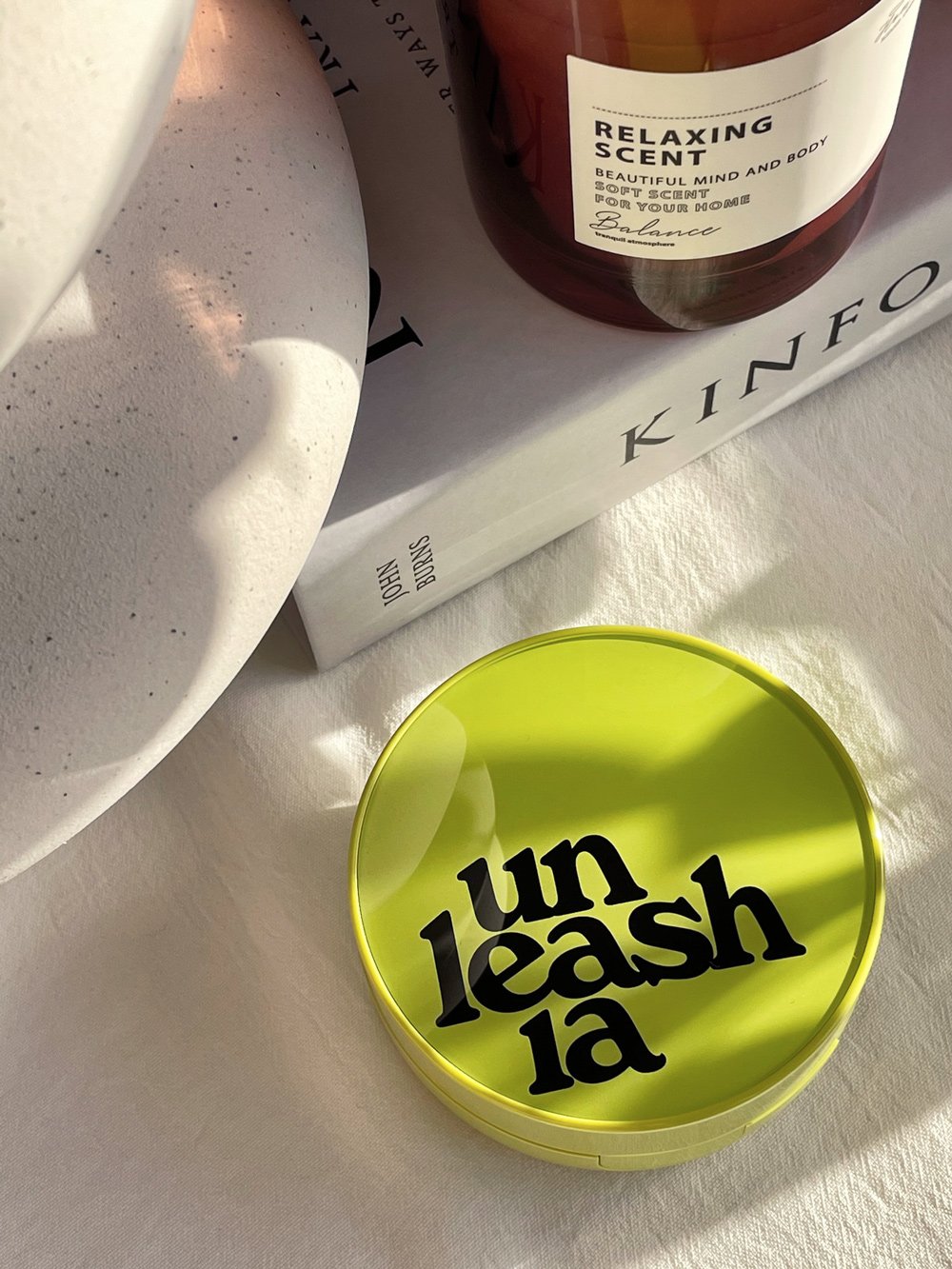 Performance of the UNLEASHIA Cushion
In terms of finish, the cushion offers a satin-like appearance, though it's worth noting that the final look can vary based on your skin type and the products you apply underneath. The coverage is medium, but attempting to build it up can result in a somewhat heavy look.
One significant issue I encountered was that this cushion foundation tended to apply cakey on my skin. I made several attempts to adjust my skincare routine, but it didn't work. Even when my skin was well-moisturized, it seemed like the puff absorbed the moisture, leading to a patchy application.
To improve the application, I switched to using the Missha Magic Cushion puff, which actually worked a lot better. I still noticed some dryness around my pores on the cheeks, although the rest of my face appeared more even.
When I applied this cushion over a moisturizing base, it struggled to adhere effectively and was prone to transferring easily with even light touches to my skin.
It seems that this cushion may be better suited for those with skin types that aren't prone to dehydration or dryness, and those without significant skin issues like deep lines and large pores.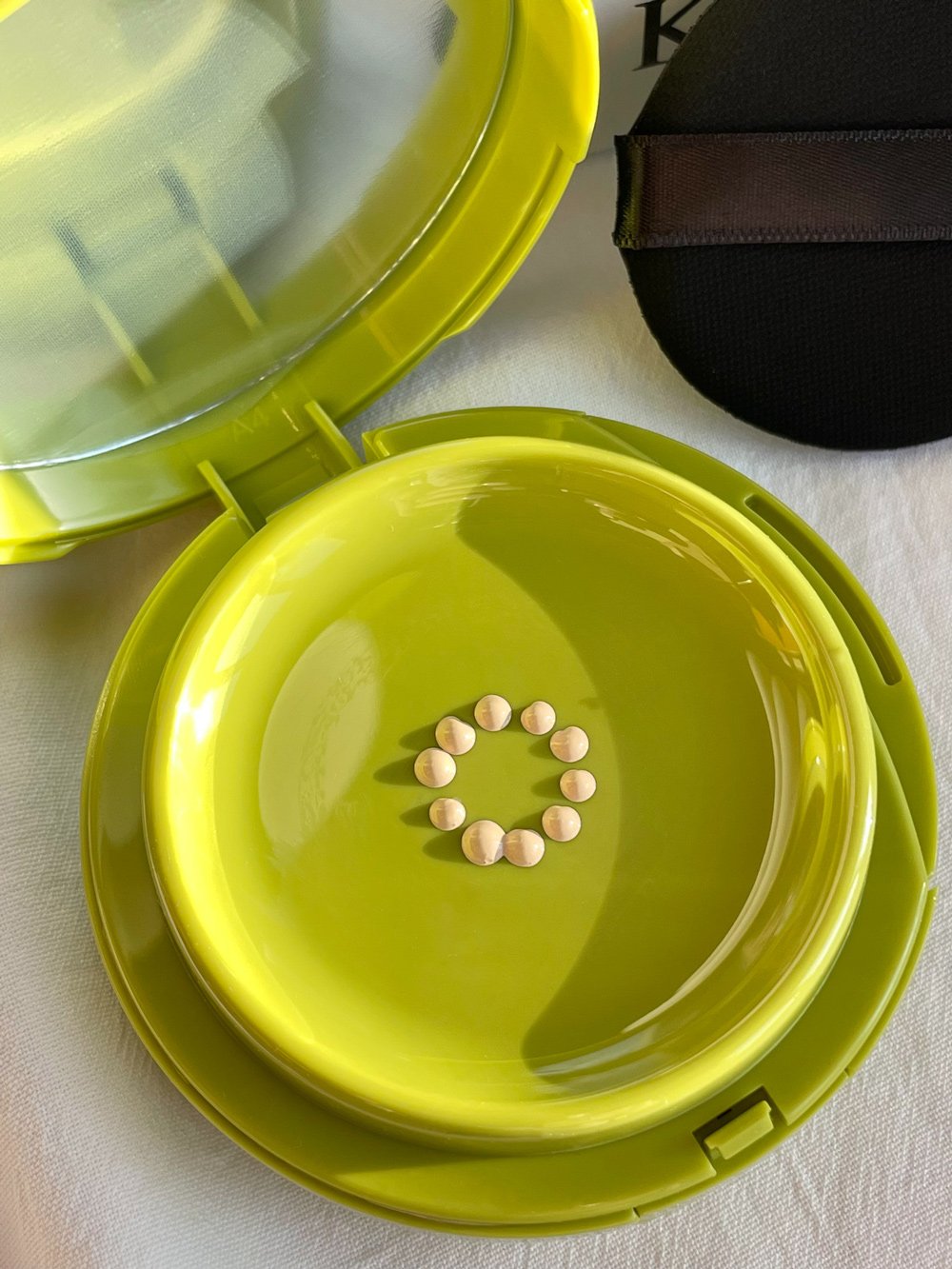 Also Read: AGE 20's Essence Cover Pact Review
Ingredients
The formula contains Titanium Dioxide as a UV filter which is a mineral one. Skincare ingredients include Niacinamide, Bakuchiol, Chamomile Extract, Adenosine, Squalane, Papaya Fruit Extract, Parsley Extract.
Free of alcohol, fragrance, and EOs.
Find the full list of ingredients HERE.
Final Verdict on the UNLEASHIA Satin Wear Healthy-Green Cushion
Pros
Natural satin finish.
Medium-ish coverage.
It evens out the complexion.
Additional sun protection.
Best suited for oily, normal skin, and those with not a lot of skin texture.
Free of alcohol and fragrance.
Cruelty-free and Vegan.
Cons
Not suitable for dry and mature skin.
Tends to settle into fine lines and cling onto dry patches.
Transfers easily over a moisturizing base.
Unfortunately, this cushion foundation didn't work well for me. Despite my efforts to make it work, it seemed to emphasize dryness and didn't sit smoothly on my pores. I suspect that the presence of Titanium dioxide in the formula could be a significant factor in these issues.
Moreover, the initial shade I selected didn't match my skin tone perfectly, which may have amplified some of the problems I experienced. With that in mind, I might (although unlikely) consider giving it another chance in the future, perhaps in a different shade like 23W Bisque, just to see if it makes any difference.

Did you find this Unleashia Cushion Review helpful? What's your favorite base makeup product?

---
*PR Sample – provided by Jolse, but opinions are completely my own.
*Affiliate Links – It means I may earn a small commission when you purchase a product through the links I have provided at no extra cost to you.
Related posts
Follow blog via Email
Get the latest posts from this blog delivered to your inbox!
About Me
Hi and welcome to Kbeauty Notes! :) I'm Ledia and I'm very passionate about everything skincare. I created this blog to share my thoughts and experience with many amazing and not so great products out there, hoping to help you make better decisions regarding your skin. I'm very happy to bring you on this journey with me and I hope you enjoy it! <3

My Skin Type: Oily, acne prone, dehydrated, a little sensitive, large pores.

Skincare Concerns: hydration, pore care, anti-ageing, PIE (acne marks), brightening.

Contact: kbeautynotes@gmail.com