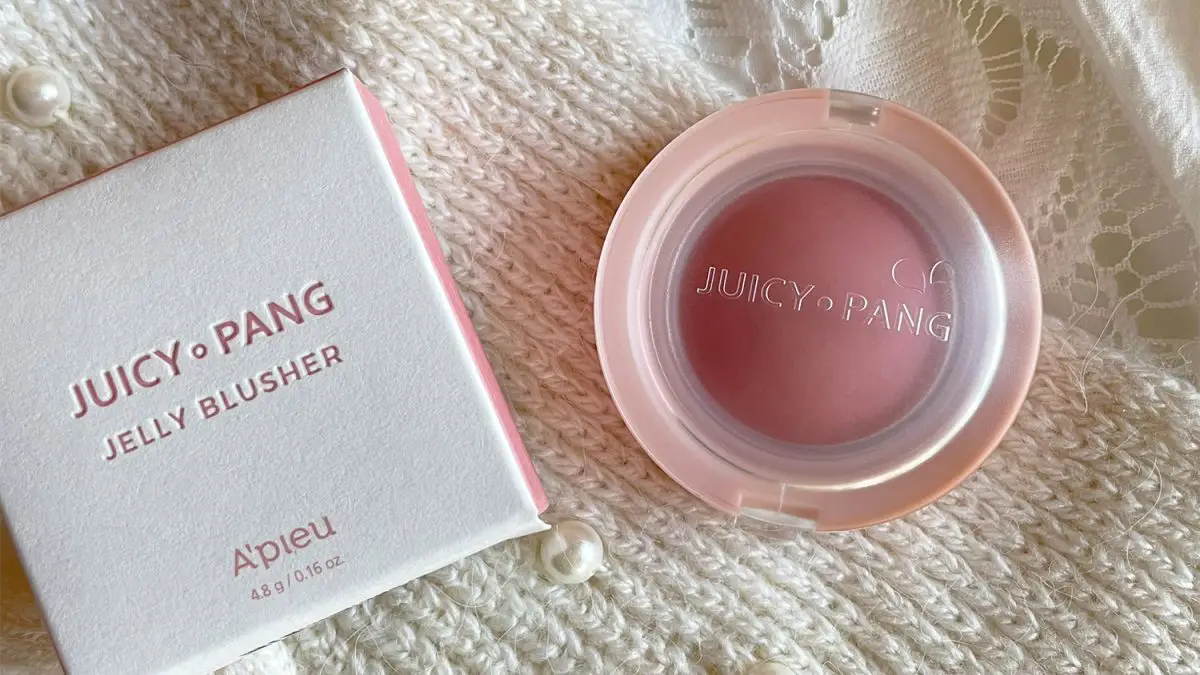 Starting this month with a review of the A'PIEU Juicy-Pang Jelly Blusher. Blushes are my least used makeup product, but the reason is not because I don't like them. It's just that for blushes to look pretty on me and give that pop of color to my cheeks, I need to have a solid makeup base to cover well my visible broken capillaries, dark circles, and redness.
Otherwise, the whole makeup looks a bit messy when I add a blush. Most days I'm lazy to try and perfect my base (or wear high coverage foundation), and to be honest, I'm comfortable with letting these "imperfections" peek through. But since I want to try and wear blushes more frequently, I'll try and make an effort from now on.


Where to buy: You can purchase the Juicy-Pang Jelly Blusher at JOLSE.
Price: $10-$14
Volume: 4.8g
Packaging: A very cute light pink case with a frosted-looking lid.


The A'PIEU – Juicy-Pang Jelly Blusher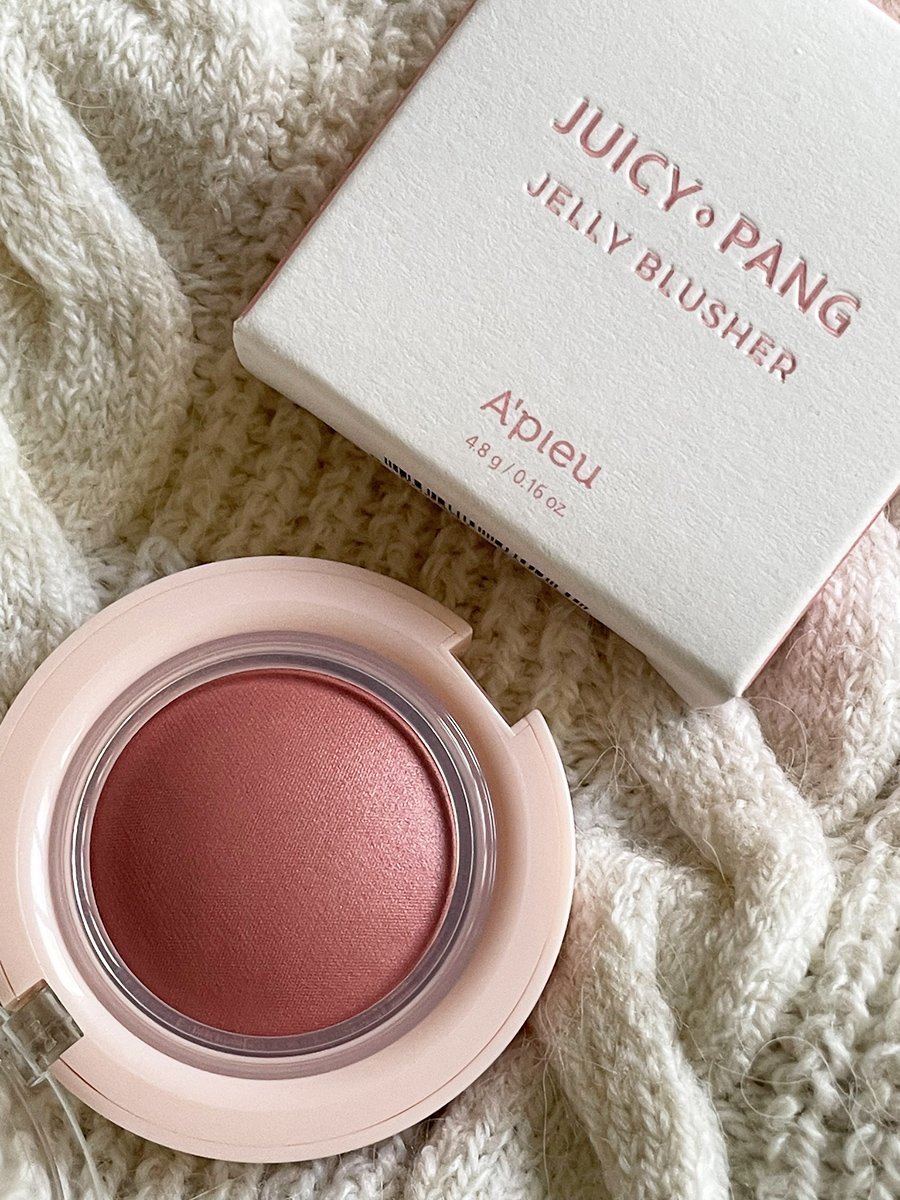 This is described as a vibrant and moisturizing blush with a jelly-like texture. Some compare it to the MAC Glow Play Blush because of the similar squishy and bouncy texture. The finish is creamy and powdery at the same time and comes in 6 shades in total. I got mine in PK01 Plum because I'm going through a pink phase right now. Well, pink is always pretty, right?

My Impressions
At first, I thought maybe I made a mistake in choosing the color as it looked a bit off on my skin tone. However, after doing a full face of makeup with the pink eyeshadows from the romand palette and their juicy lasting tint in bare grape, it all came together. Made my complexion come alive and look brighter too. As a base, the Heimish cushion worked quite well.
In terms of formula, I'm not very experienced with blushes but it seems like a good one! Just as claimed – it leaves a creamy yet powder-like finish. I didn't have trouble applying it and blending it just with my fingers. It didn't mess up my base or make the cushion lift at all!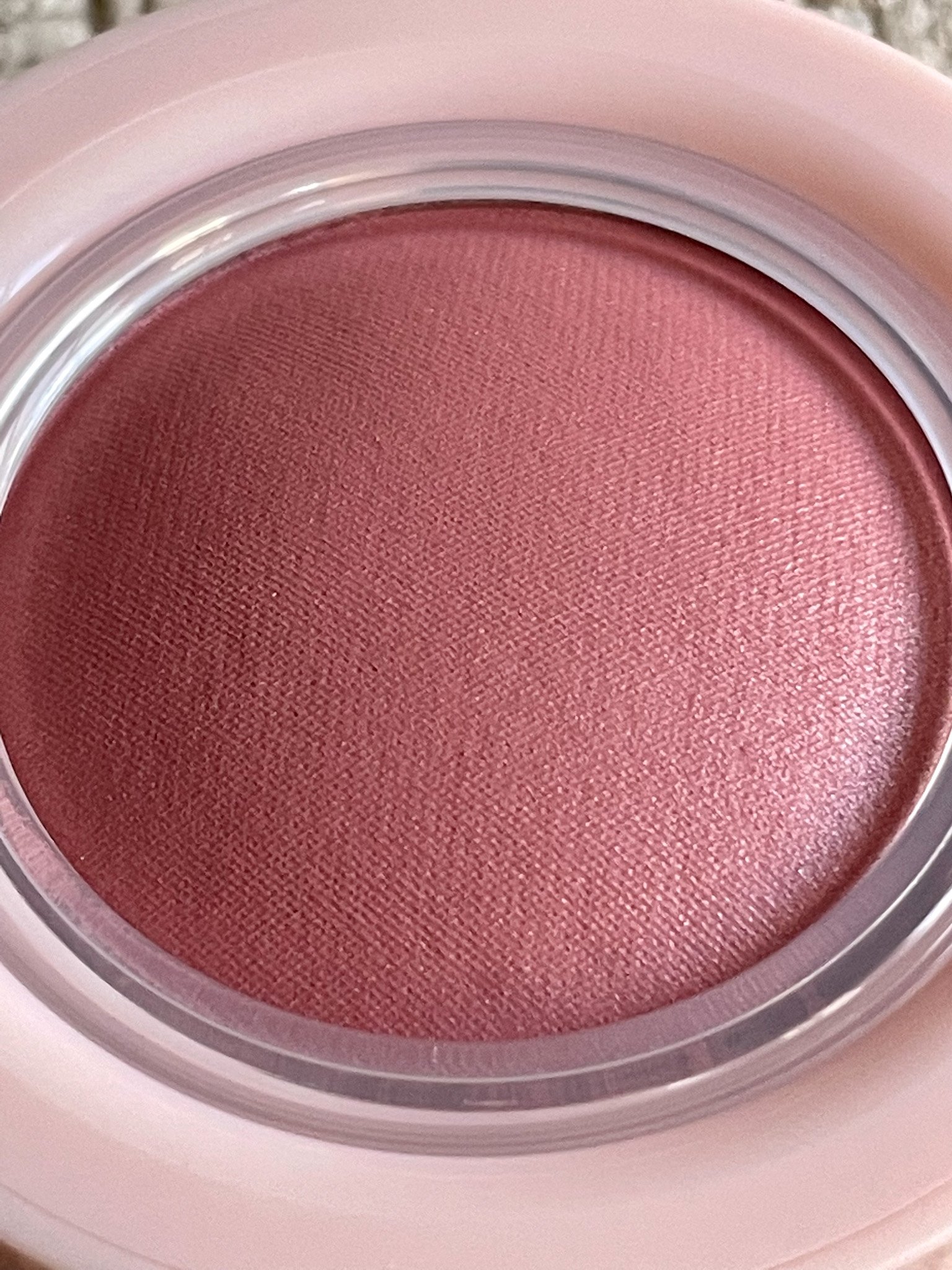 Color payoff is great and it's buildable. Sometimes I used a heavy hand and I felt like I applied too much. But blends easily and you can make it as sheer or intense as you like.
I thought it was completely matte when I picked it but it's actually shimmery and leaves a satin finish. It's surprizing because sometimes the shimmer particles are barely noticeable like in the swatch photo below. Depending on lighting, other times they're more noticeable. A shimmery blush is not exactly what I prefer, but in this blush, it doesn't bother me like I thought it would.
As for wear time, lasts around 4-5 good hours without budging (now that is wintertime, and I don't get that oily). It fades beautifully and most importantly doesn't flake.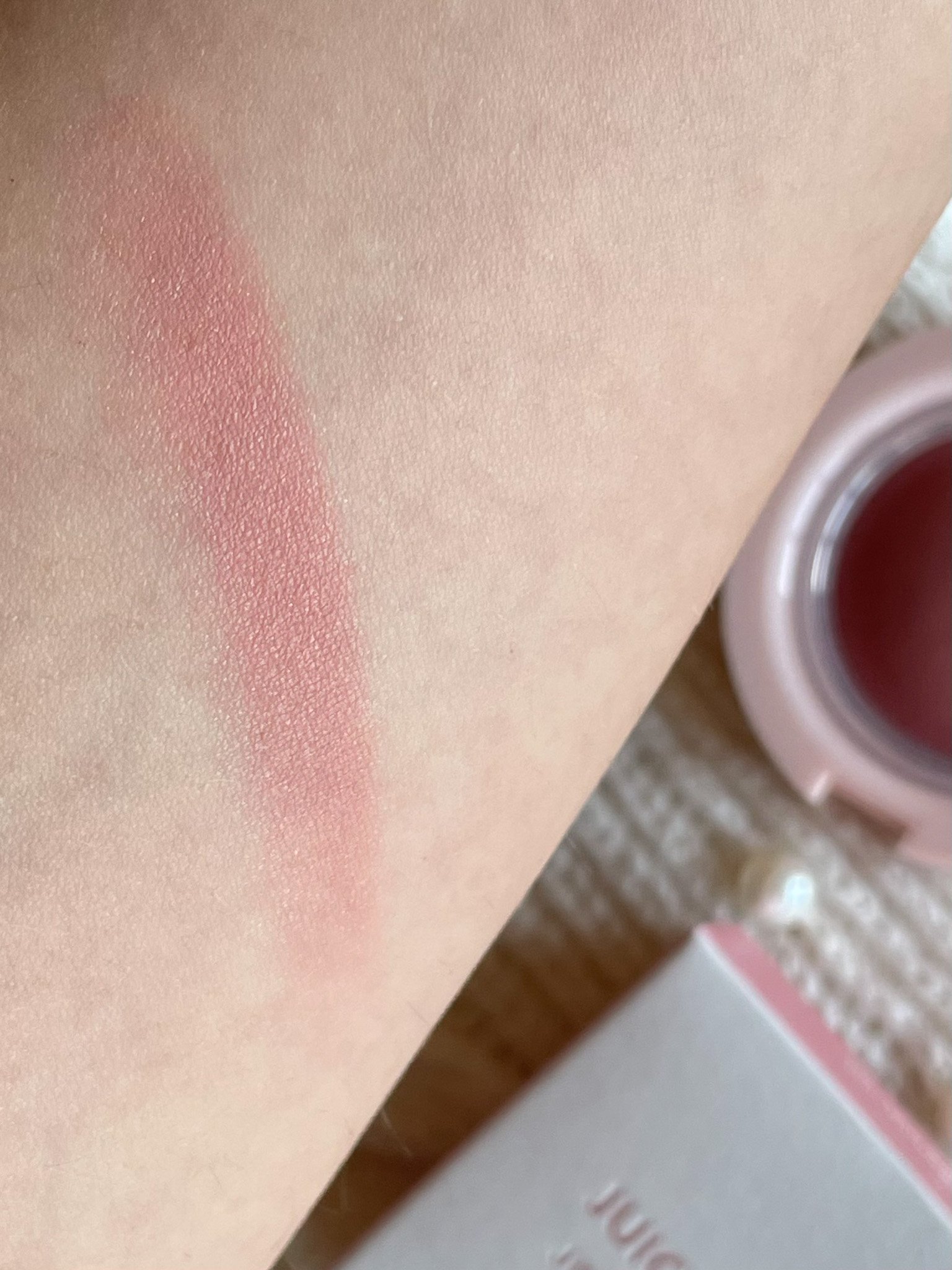 Final Verdict on the Juicy-Pang Jelly Blusher
It was so easy to use for someone like me who's inexperienced with blushes and performed much better than I expected. Great formula and quality! The performance of products like this or eyeshadows does depend on the base makeup as well. If the base is not very long lasting, the blush won't be either. Just something to keep in mind. This made me want to try more blushes in the future! Let me know which one is your all-time favorite in the comments.


Did you find The A'PIEU Juicy-Pang Jelly Blusher Review helpful? Have you tried this brand?

---

*PR – by Jolse, but opinions are completely my own.
*Affiliate Link – It means I may earn a small commission when you purchase a product through the link I have provided, at no extra cost to you.
Related posts
Follow blog via Email
Get the latest posts from this blog delivered to your inbox!
About Me
Hi and welcome to Kbeauty Notes! :) I'm Ledia and I'm very passionate about everything skincare. I created this blog to share my thoughts and experience with many amazing and not so great products out there, hoping to help you make better decisions regarding your skin. I'm very happy to bring you on this journey with me and I hope you enjoy it! <3

My Skin Type: Oily, acne prone, dehydrated, a little sensitive, large pores.

Skincare Concerns: hydration, pore care, anti-ageing, PIE (acne marks), brightening.

Contact: kbeautynotes@gmail.com