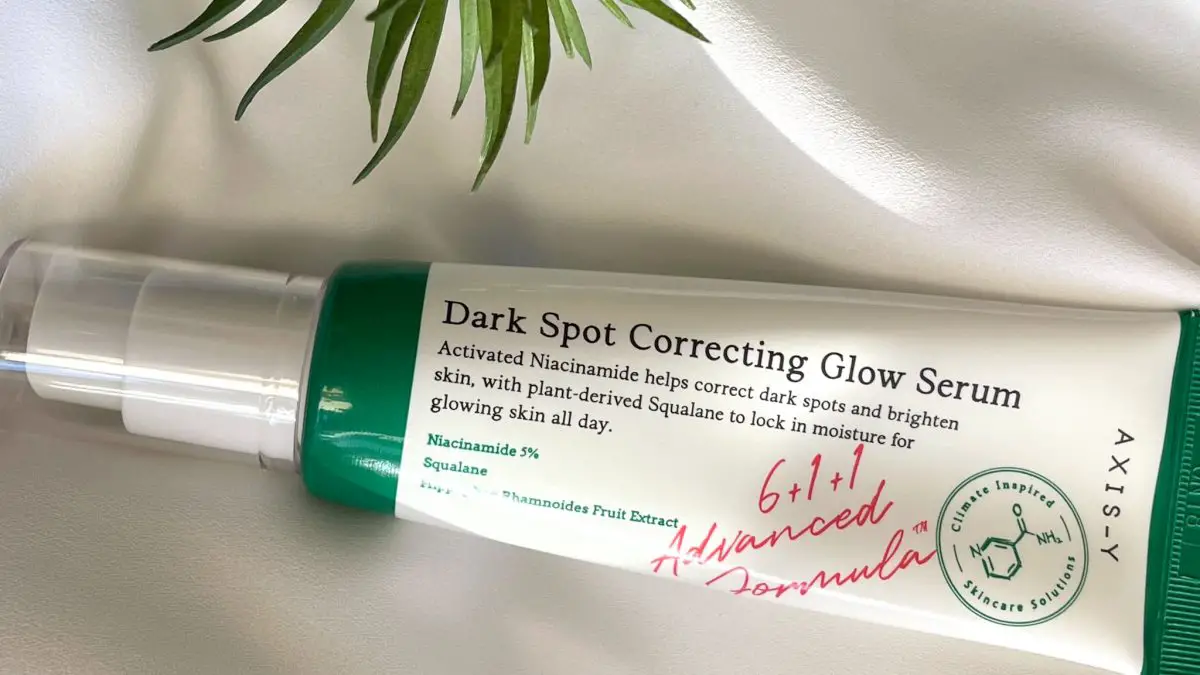 Niacinamide, this multi-tasking superstar, is the main ingredient in the product I'm reviewing today: The AXIS-Y Dark Spot Correcting Glow Serum [AD/PR]*. If you follow my blog or Instagram, you already know that it is one of my favorite skincare ingredients for various reasons that I'll also explain in this post.


Where to buy: You can find this serum at the AXIS-Y official website www.axis-y.com for the price of $22.


What is the AXIS-Y Dark Spot Correcting Glow Serum
This is a serum from the brand's 611 line which combines 6 nutrient-rich base ingredients (Squalane, Sea Buckthorn, Papaya, Rice Bran, Calendula, Allantoin), 1 core ingredient (Niacinamide) and 1 effective technology (Niacinamide + Rice Bran). The serum is formulated with 5% Niacinamide to target dark spots and improve uneven skin tone, so it is recommended for those with these skin concerns: acne, oily skin, uneven texture and hyperpigmentation. It comes in a 50ml (1.69 fl.oz) tube with a pump.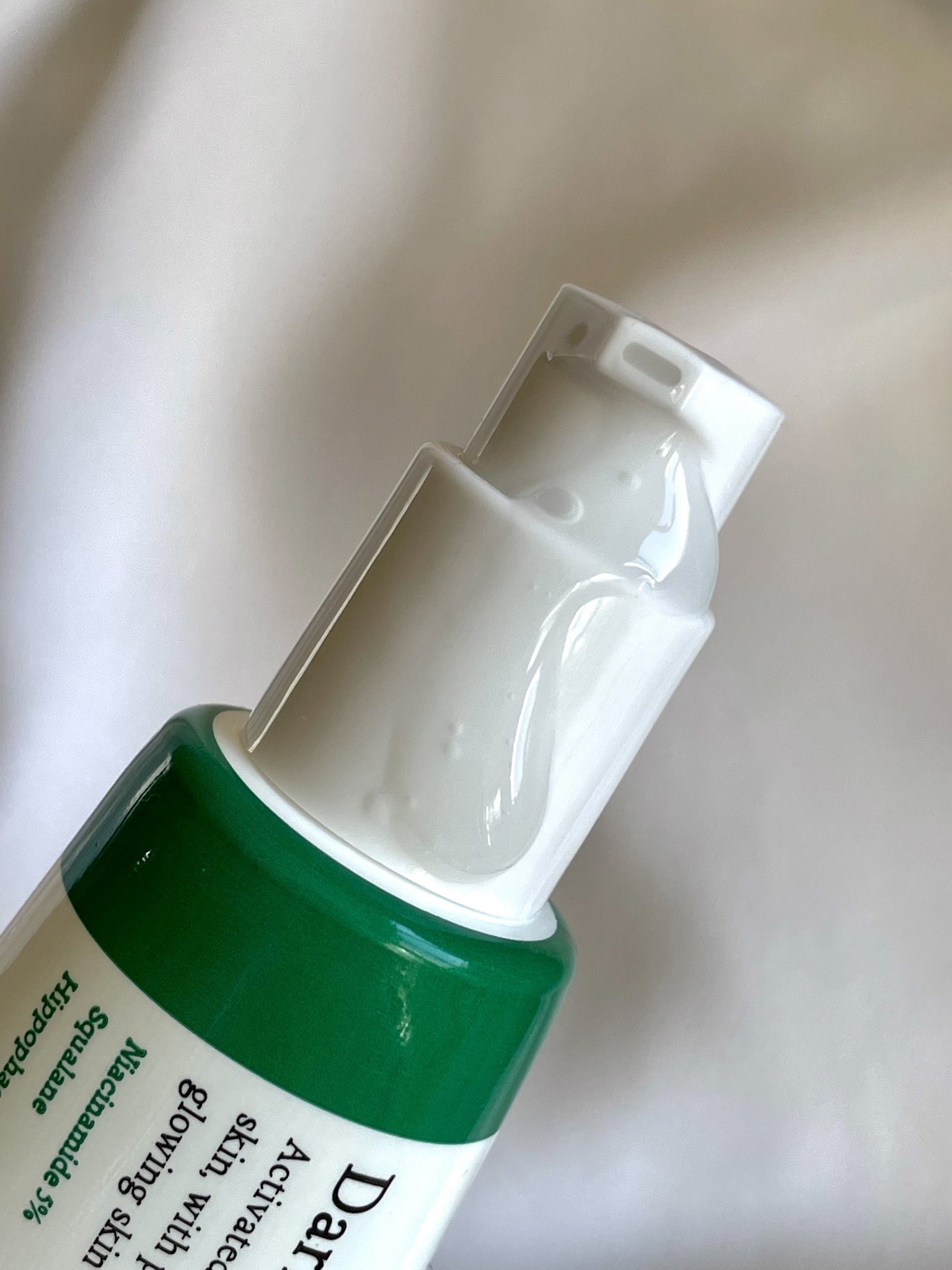 Application
Apply the serum after cleansing or toner/essence and pat the face gently until it's fully absorbed. A full pump should be enough product to use for the face. Sometimes products that come with pumps dispense a lot of product, but this one gets out just as much as needed. It's also recommended to be used only on the problem areas, but I'd say it's better to apply it all over to get its benefits on the whole surface of skin.


Consistency
The consistency is like a runny gel which also has some good slip. It's more on the watery side than emollient though. Lightweight and absorbs fast.

Scent
Once you apply it, it smells like Rosemary (since it contains it), however not only it is not overpowering, but the scent goes away within seconds after application.

Performance
In terms of hydration/moisturization, because of the consistency I can say for sure that the serum is more suited for those with oily to normal skin types despite the weather you live in. It's lightweight and doesn't feel tacky after it sets. Whereas for dry skin, this on its own won't provide enough moisture. Hence, using a viscous toner/hydrating essence before is absolutely necessary. Since I'm prone to dehydration I'm always using this after a toner/ampoule and it sits very smoothly on the skin.
TIP: For those that say they experience pilling with niacinamide, from my experience prepping your skin with hydrating products is the key to fix it. Also, try to avoid using oils in the same routine. If all this fails, it just means that the formulation isn't right or just doesn't work for your skin.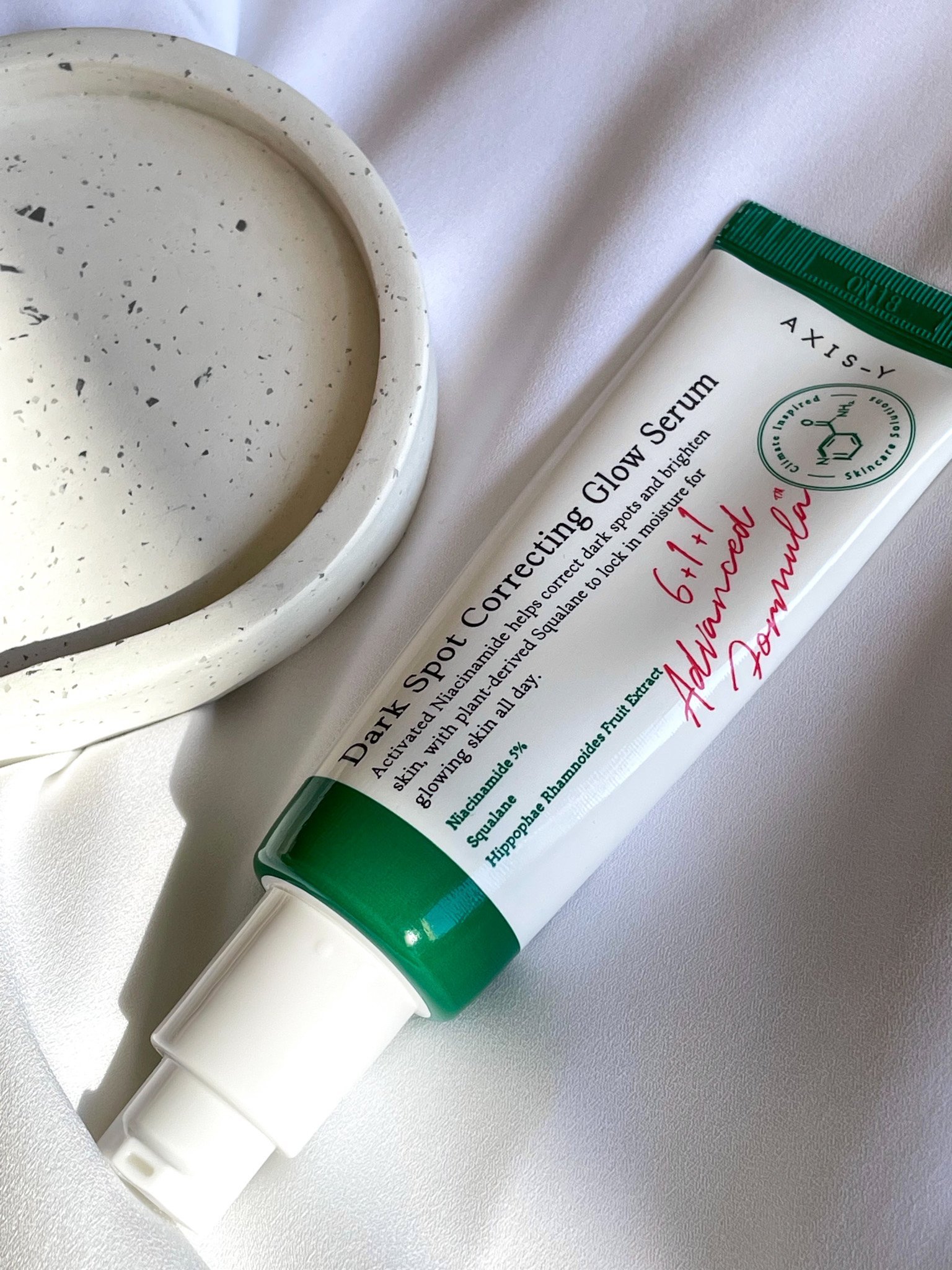 One of the things I like most about this serum is that it reduces my redness significantly, resulting in a more even and brighter complexion! This is the second product that contains Sea Buckthorn from which I'm noticing this effect.
Haven't developed any new acne since I started using it and the spots from the previous ones have been fading faster. This is the main reason why I love niacinamide so it doesn't surprise me at all. You simply need to be patient with it and you'll definitely see results.


Ingredients
Niacinamide (5%) – A multi functional ingredient with many skin benefits such as: anti-acne due to it's sebum regulating and anti-inflammatory properties. Lightens hyperpigmentation – Niacinamide in concentrations from 2-5% shows significant results in lightening dark spots after 8 weeks of daily use. Barrier repair – Increases the synthesis of fatty acids, ceramides which results in a stronger skin barrier. Anti-aging – Using 4-5% niacinamide daily improves skin structure.
Sea Buckthorn, Rice Bran and Papaya help with skin brightening.
Soothing ingredients: Calendula Officinalis Flower Extract, Allantoin.
Humectants and moisturizing ingredients: Glycerin (important role in skin hydration), Sodium Hyaluronate (binds water to the skin), Squalane (emollient and moisturizer), Arginine (amino acid that's a natural moisturizing factor).
The formula is free of alcohol and synthetic fragrance. The only EO it contains is Rosemary Leaf Oil which acts as an antioxidant and antimicrobial agent.
Water, Glycerin, Niacinamide (5%), Sodium Hyaluronate, Propanediol, Erythritol, Butylene Glycol, Squalane, Oryza Sativa (Rice) Bran Extract, Calendula Officinalis Flower Extract, Carica Papaya (Papaya) Fruit Extract, Hippophae Rhamnoides (Sea Buckthorn) Fruit Extract, Malpighia Emarginata(Acerola)Fruit Extract, Polyglyceryl-10 Laurate, Chlorphenesin, Arginine, Ethylhexylglycerin, Carbomer, Glutathione, 1,2-Hexanediol, Hydroxypropyl Cyclodextrin, Disodium EDTA, Hydroxyethylcellulose, Allantoin, Rosmarinus Officinalis (Rosemary) Leaf Oil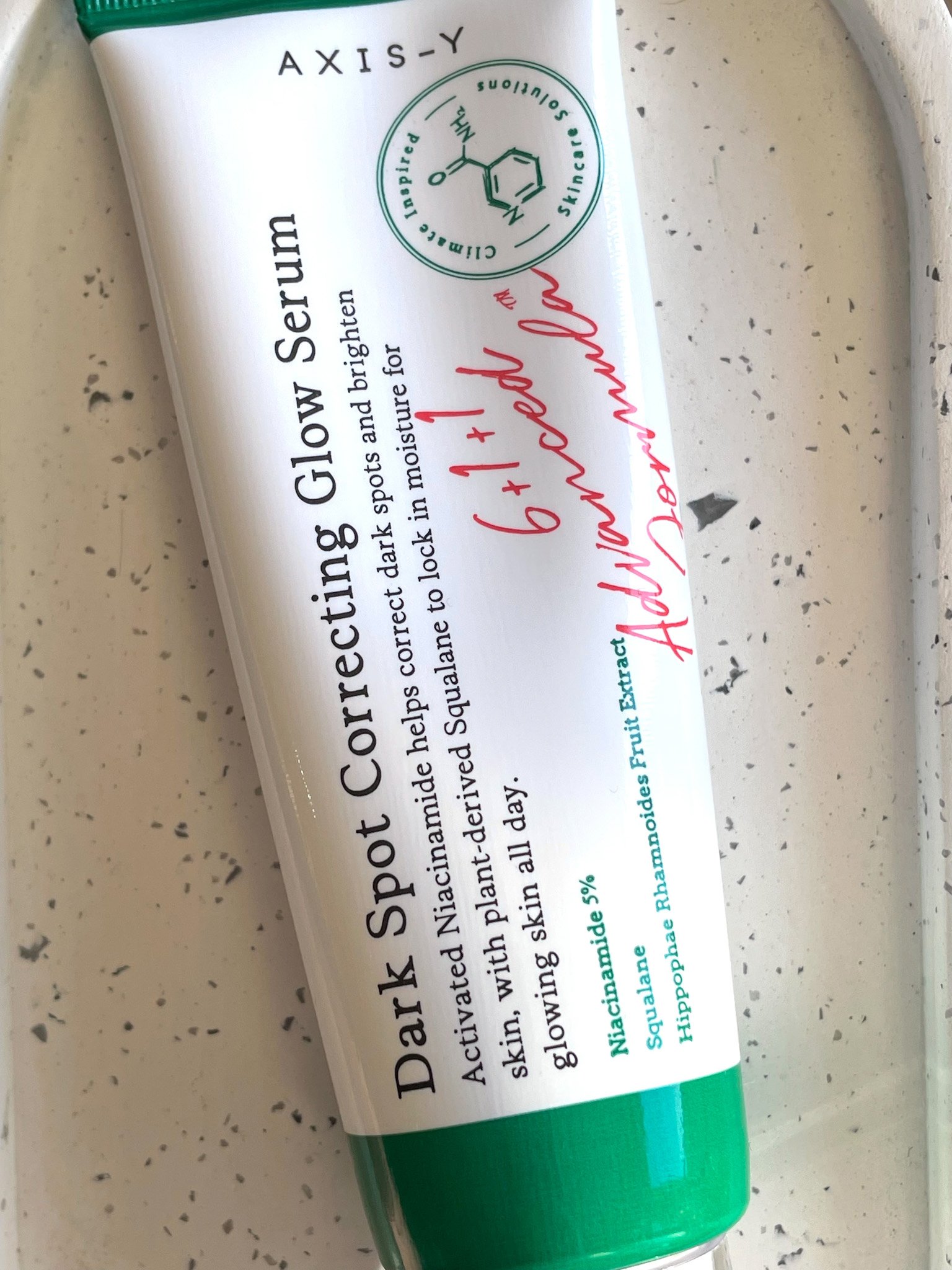 Final Verdict on the AXIS Y Dark Spot Serum
Pros
Moderately moisturizing.
Feels lightweight on the skin.
Smooth finish, non-sticky and leaves the skin soft.
Noticed significant reduction in redness.
Brightens.
Helps fade spots with consistent use.
Most suitable for oily to normal skin types and acne prone skin.
Didn't cause me breakouts or skin congestion.
Cruelty-free and Vegan.
Cons
Not for sensitive skin that reacts to EOs (Rosemary Leaf Oil).
Beautiful lightweight serum for those who struggle with excess oil, acne, redness and dark spots. Definitely makes the skin more even toned and brighter. Do not think of this as an agressive spot treatment, but rather as a mild product that will give you results with consistent use, without having to worry about compromising your skin barrier. Also, the great thing is that you can combine niacinamide with other active ingredients with no problem. It can be great if you're using retinol in your routine as it helps repair the skin barrier! Overall, I'd say it's a solid serum that delivers what it promises.
Did you find the AXIS-Y Dark Spot Correcting Glow Serum review helpful? Have you tried any product from this brand before? Please share your favorite in the comments.


---
*AD – in collaboration with AXIS-Y, but all views in this post are completely my own!
(links in this post are not affiliate links).


Related posts
Follow blog via Email
Get the latest posts from this blog delivered to your inbox!
About Me
Hi and welcome to Kbeauty Notes! :) I'm Ledia and I'm very passionate about everything skincare. I created this blog to share my thoughts and experience with many amazing and not so great products out there, hoping to help you make better decisions regarding your skin. I'm very happy to bring you on this journey with me and I hope you enjoy it! <3

My Skin Type: Oily, acne prone, dehydrated, a little sensitive, large pores.

Skincare Concerns: hydration, pore care, anti-ageing, PIE (acne marks), brightening.

Contact: kbeautynotes@gmail.com