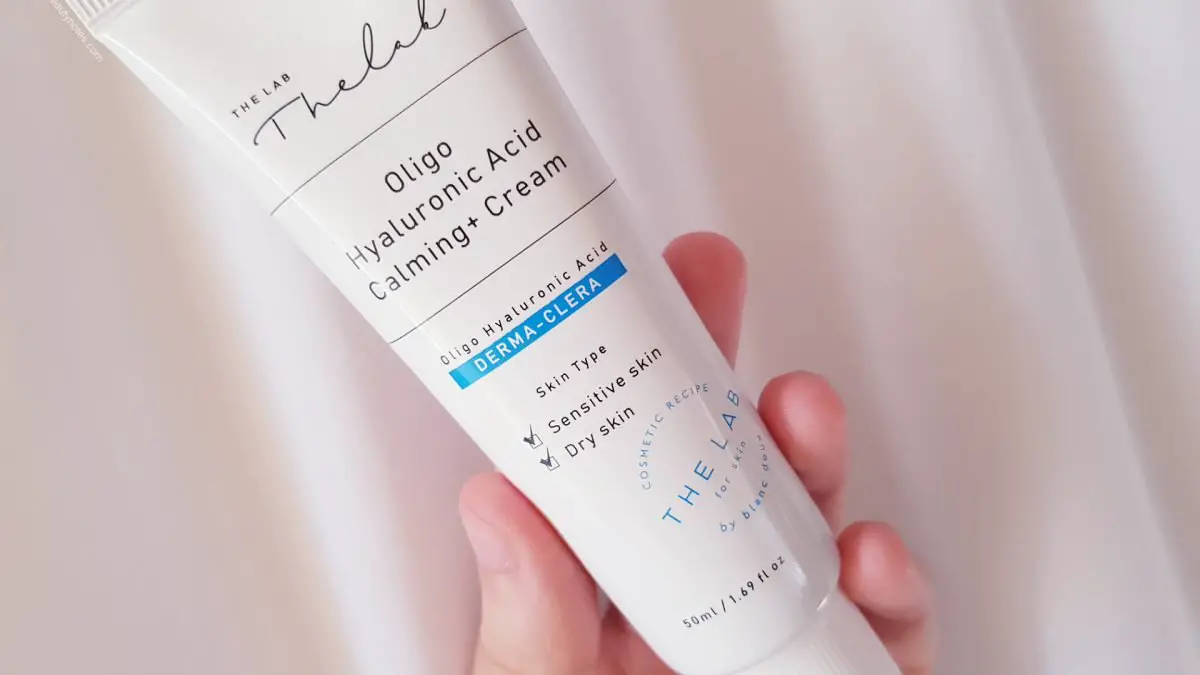 The Lab by blanc doux Oligo Hyaluronic Acid Calming+ Cream – another bestselling and award-winning K-Beauty skincare goodie that I'll be reviewing for you today! You've probably have noticed that not necessarily what is popular and trending in Korea catches on in the K-Beauty community in the west. There are simply a LOT of skincare brands and not many of them get to take the spotlight here. THE LAB by blanc doux Oligo Hyaluronic Acid 5000 Toner is the first product from the brand that caught my eye, but I'm currently using the Round Lab 1025 Dokdo Toner, so I decided to get the cream instead.
After I returned from my summer vacation, I feel like my skin feels drier and just using an emulsion as the last step of my routine simply won't cut it. I have two more creams from MISSHA and PURITO so keep an eye out for those in the upcoming weeks. Also, my current korean nighttime skincare routine is coming soon!


What is The Lab by blanc doux Oligo Hyaluronic Acid Calming+ Cream?
This is a mild, no frills face cream formulated with low molecular size Hyaluronic acid which hydrates and calms the skin. It contains a patented ingredient called Derma-Clera™ that promotes skin regeneration, reduces inflammation and reinforces the moisture barrier. Free from 20 types of skin irritants which makes it suitable for sensitive skin. It comes in a 50ml (1.69 fl oz) squeeze tube.


Application
Use this at the last step of your skincare routine. I mostly use this at night after toner/essence/emulsion, because in the morning it's still really hot outside and I will probably become greasy. It will most likely work in the winter as a daily moisturizer for my oily dehydrated skin.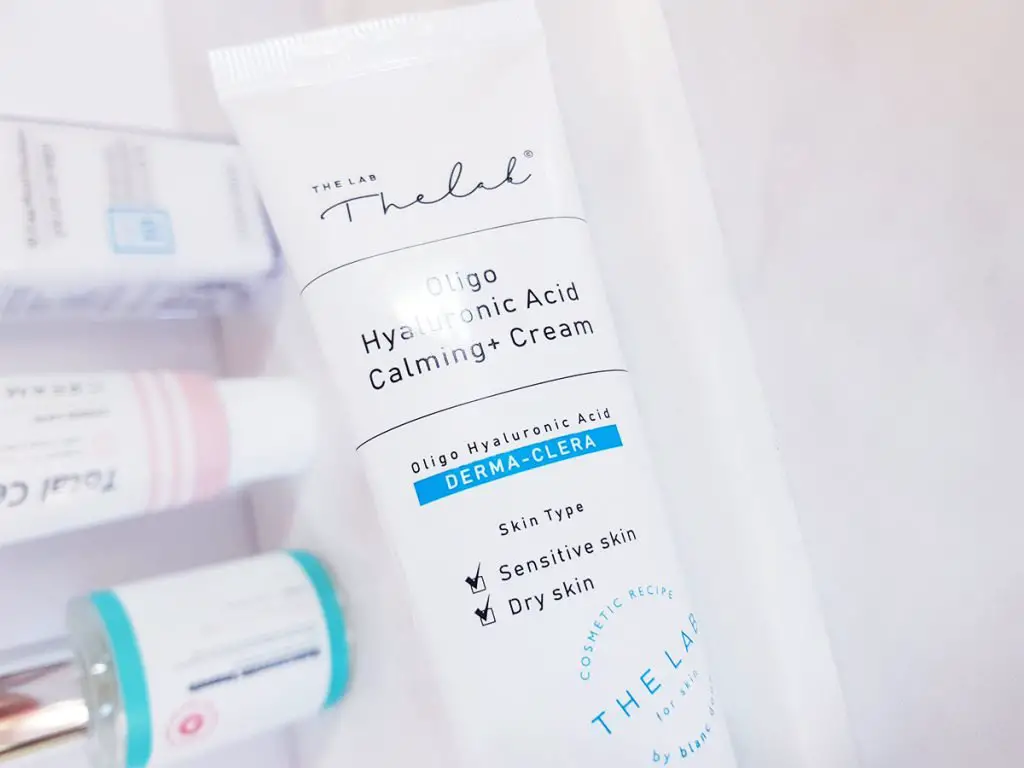 Consistency
The consistency of The Lab by blanc doux Oligo Hyaluronic Acid Calming+ Cream I would say is between an emulsion and a moisturizer, neither light nor oily/rich. Absorbs fast.


Performance
The texture of this cream is so elegant and it feels extremely soft on the skin. There is absolutely no sticky feeling with this from start to finish. I couldn't stop touching my face when I first applied it. I was expecting it to be thicker and oilier, but it's just right. On the light side, but provides good hydration, and not too rich to feel heavy or greasy. This is why I always preferred using emulsions as I was afraid that creams would be too much for my skin. But lately, I was really in need of something more for my compromised skin barrier to help reduce transepidermal water loss and combat dehydration. And I was not disappointed!
I've hesitated wearing this during the day as the weather is still hot here and I don't want my face to become oily. I have, however, applied it in the afternoon before going out and has stayed in place, offering a great base for makeup. I've used this with my more matte bases to create a balance, because a dewy base over a moisturizer like this for my oily (dehydrated) skin would probably be too much. I don't think this would be intensely moisturizing for severe dry skin or dry skin if you live in colder climate. Although, it could easily work as a daily moisturizer and would be very easy to layer it.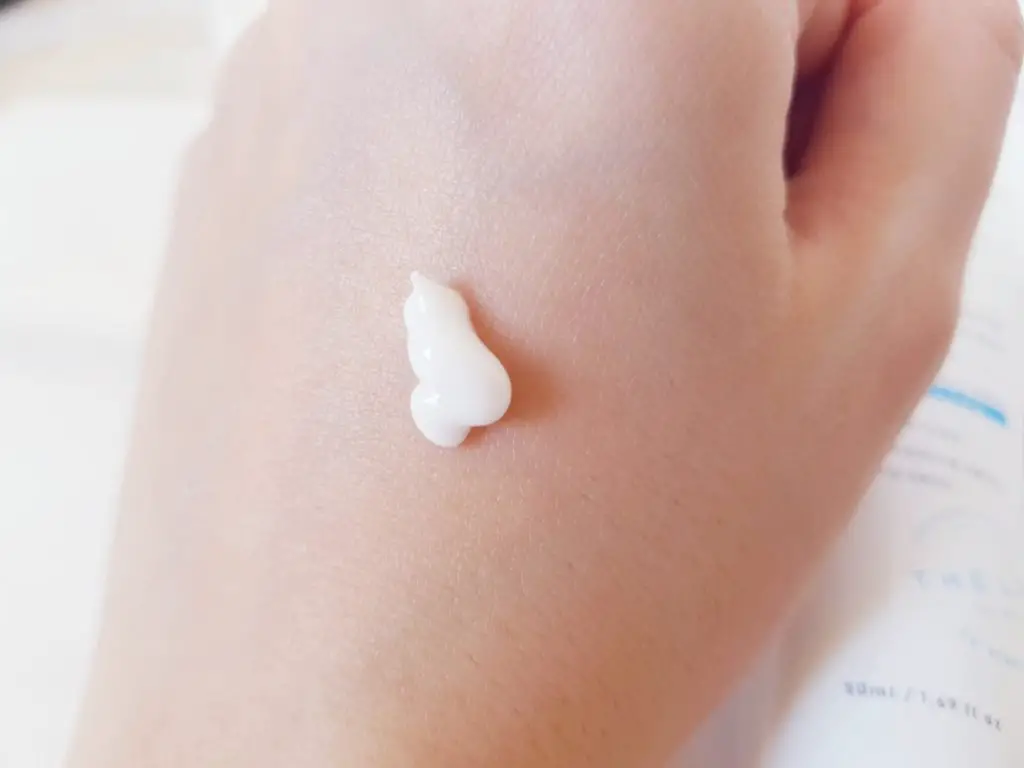 I think even oily skin types can use this as a night moisturizer mainly during winter. You can adjust the amount you apply according to your skin needs. As you may know, with creams I always worry about skin congestion. Not only this didn't happen, but surprisingly I was also able to apply 2 layers of this cream. I applied less on my jaw and chin area where I tend to break out more just to be safe, and easily did two layers on the rest of my face. Other skin types would be absolutely fine with using this either as a day or night moisturizer.
The Oligo Hyaluronic Acid Calming+ Cream does feel calming and reduces redness on my skin. I didn't experience any breakouts or irritation. I barely feel any scent, it smells so clean. Those that cannot stand fragrance in their skincare will love it.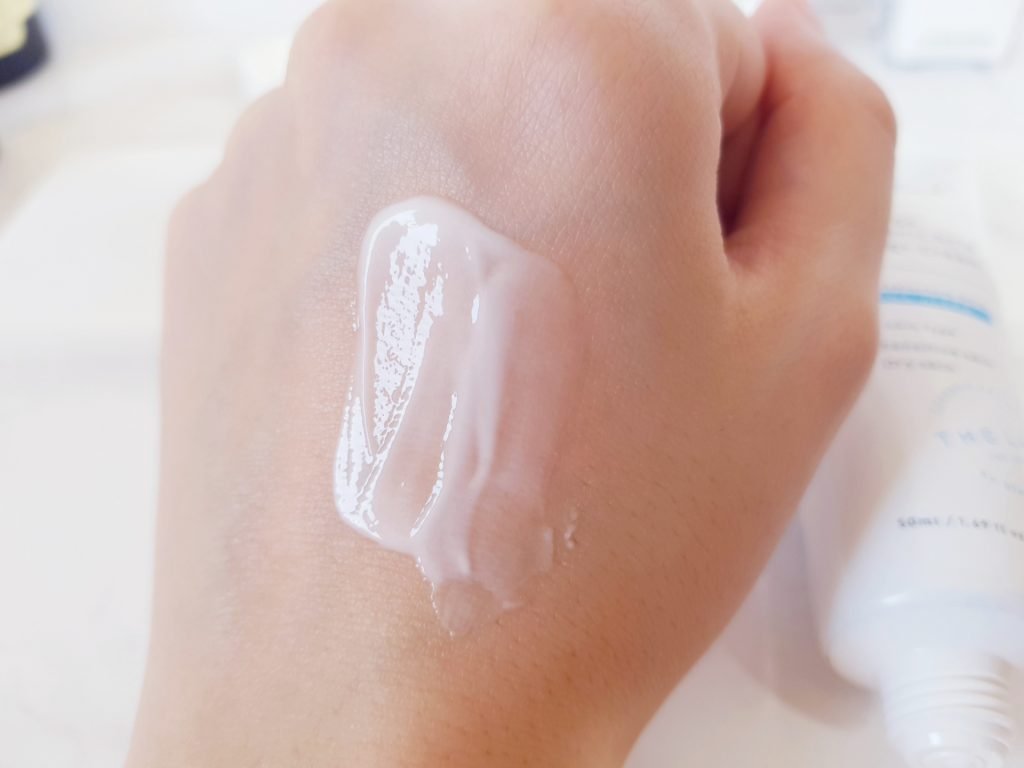 Ingredients
It contains 3 different types and molecular sizes of Hyaluronic Acid: Sodium Hyaluronate (3010ppm), Hydrolyzed Hyaluronic Acid (5ppm), Sodium Acetylated Hyaluronate (0.5ppm). The latter is also called Super Hyaluronic Acid and offers longer-lasting hydration and improved skin elasticity. Other humectants include Glycerin, Beta-Glucan and Betaine.

Meadowfoam Seed Oil, Mango Seed Butter and Jojoba Seed Oil as oclussives and some extracts with soothing and antioxidant properties.
*PPM is a type of measurement unit of concentration and stands for parts per million.
Derma-Clera™ is a patented plant extract (Cynanchum Atratum Extract) which helps with inflammation, skin regeneration and regulating barrier functions. It claims that it boosts skin regeneration and recovery by 230%, which is higher than EGF – 160%.
The oligo hyaluronic acid calming cream is free of alcohol, fragrance and essential oils.
Water, Butylene Glycol, Caprylic/​Capric Triglyceride, Glycerin, Cetearyl Alcohol, Cetearyl Olivate, Limnanthes Alba (Meadowfoam) Seed Oil, Mangifera Indica (Mango) Seed Butter, Sorbitan Olivate, Cynanchum Atratum Extract, Sodium Hyaluronate(3010Ppm), Camellia Japonica Leaf Extract, Beta-Glucan, Simmondsia Chinensis (Jojoba) Seed Oil, Betaine, Hydrolyzed Hyaluronic Acid(5Ppm), Sodium Acetylated Hyaluronate(0.5Ppm), Isododecane, Sodium Polyacryloyldimethyl Taurate, Xanthan Gum, Trideceth-10, Euphorbia Cerifera (Candelilla) Wax, Boswellia Serrata Resin Extract, 1,2-Hexanediol, Hydrogenated Polydecene, Dimethicone/​Vinyl Dimethicone Crosspolymer, Disodium EDTA, Ethylhexylglycerin, Dimethicone

Final Verdict on the The Lab by blanc doux Oligo Hyaluronic Acid Calming+ Cream
Pros
It's moisturizing and skin feels plump.
Leaves zero stickiness upon application and the finish is soft and smooth.
It does calm redness.
Most suitable for normal, combination, sensitive, dehydrated oily skin.
Didn't cause any skin irritation, breakouts or congestion.
Wears well under makeup.
Free of alcohol, fragrance and essential oils.
Cruelty-free and Vegan.
Cons
Won't probably work the best for severe dry skin/cold weather or oily skin/humid weather.
I'm very impressed with The Lab by blanc doux Oligo Hyaluronic Acid Calming+ Cream. Such an elegant texture for a cream without any greasy feeling, but moisturizing enough to protect the skin from dehydration. Suitable for all skin types, except maybe for severe dry skin, or dry skin during winter, and oily skin during hot humid weather. There was no congestion or breakouts and it did reduce and calm redness. My oily dehydrated skin just loves this cream and I cannot recommend it enough!

Where to buy: If you want to purchase The Lab by blanc doux Oligo Hyaluronic Acid Calming+ Cream, you can find it at Yesstyle* for around $16 for the 50ml tube. It's also available at Stylevana* for currently $17.89 and Jolse* for $19.55.
Have you tried anything from The Lab by blanc doux before? Please share your experience in the comments!


---

*Affiliate links. It means I earn a small commission when you purchase a product through the links I have provided. You will not be charged extra if choosing to do so. The product has been purchased with my own money and I will always share my honest opinion and experience. Sincerely thankful to all of you that support my blog! For more information, see Disclosure Policy.


Related posts
Follow blog via Email
Get the latest posts from this blog delivered to your inbox!
About Me
Hi and welcome to Kbeauty Notes! :) I'm Ledia and I'm very passionate about everything skincare. I created this blog to share my thoughts and experience with many amazing and not so great products out there, hoping to help you make better decisions regarding your skin. I'm very happy to bring you on this journey with me and I hope you enjoy it! <3

My Skin Type: Oily, acne prone, dehydrated, a little sensitive, large pores.

Skincare Concerns: hydration, pore care, anti-ageing, PIE (acne marks), brightening.

Contact: kbeautynotes@gmail.com