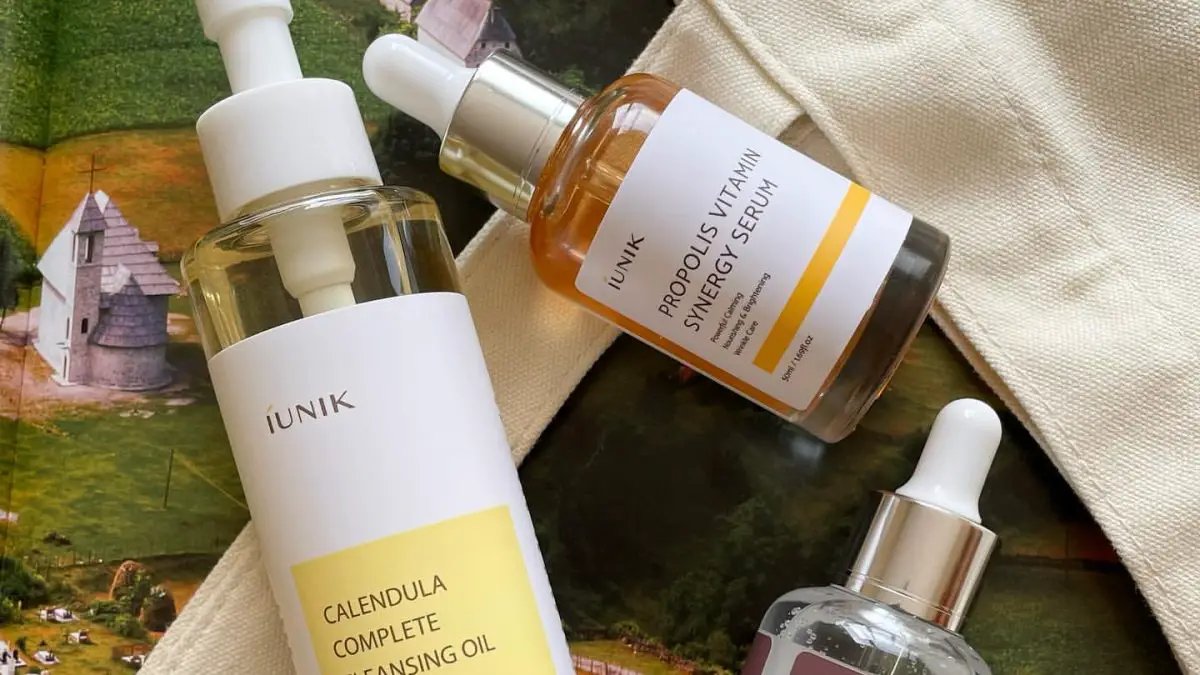 I think the iUNIK Propolis Vitamin Synergy Serum is the first propolis-based serum I'm reviewing since I started my blog. The main reason I have been hesitant to try propolis is because honey-based products in the past usually broke me out. Thinking they might be similar, I wanted to avoid that. However, propolis is not honey and I'm glad I gave it a try.


Where to buy: This is available at Yesstyle (Use code KBEAUTYNOTES for % off your order), Stylevana US / Stylevana EU, Jolse.
Price: $14-$17 (depends on site and sales)
Volume: 50ml (1.69 fl.oz.)
PAO: 12 months after opening.
Packaging: It comes in a beautiful glass bottle with a dropper. I love packaging that comes in glass as it feels more premium than plastic, but I'm always worrying that I might drop it. So try to handle it carefully.


What is the iUNIK Propolis Vitamin Synergy Serum
This serum is made to soothe, vitalize, calm and brighten sensitive and dry skin, as well as offer wrinkle care. It includes 70% Propolis Extract, 17% Sea buckthorn Fruit Extract and numerous botanical ingredients.
What is propolis though? Propolis is a glue-like substance, a resinous material made by bees to build hives and has been used in traditional herbal medicine for a very long time due to its numerous properties such as: antiseptic, anti-inflammatory, antioxidant, antibacterial, antifungal etc.
In skincare it's used to help skin retain moisture, reduce redness and help with mild-moderate forms of acne.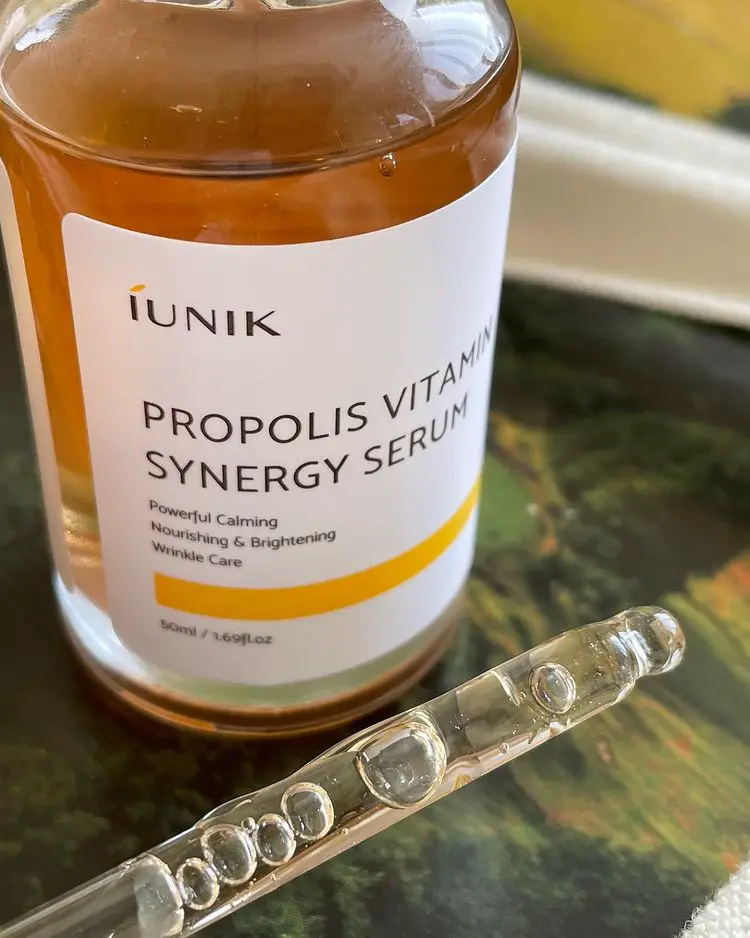 Application
After cleansing and/or toning apply a couple of drops on the face and spread the serum around in circular motions. You can let it absorb completely or continue immediately with the next step of your routine, your moisturizer. Suitable to use both in the AM and PM.


Consistency
I know what you may be thinking. Is this thick and sticky? I, too, have this thought unconsciously when it comes to products related to honey/bees.
And we're talking about a sticky, glue-like substance so it's only normal to think the consistency of the serum would not be pleasant. However, that's not the case.
The formulation is on the watery side, feels lightweight, with a slightly viscous texture and has great slip which makes it go on easily. Yes, it IS a bit tacky at first, but it goes away once it dries down. And, it doesn't take very long to absorb. No greasy feel either.

Scent
The scent is noticeable, but not overpowering. It smells like a mix of sweet floral and herbal. I'm not good at describing scents, but in my book this smells nice.


Performance
Love the texture of this serum. It falls into the category of textures that I like: lightweight, but has that slip that makes it glide on the skin. However, for my skin type and condition (oily dehydrated that feels drier after returning from my summer vacation) at the moment I wish this was more hydrating and more moisturizing on its own. It does have an emollient feel, but not enough of what dry/very dry skin would require. So I'd sum it up as moderately hydrating /moisturizing.
However, this means that it would work great with fewer skincare steps for those with normal, oily skin in winter, and combination skin types. Dry/dehydrated skin can still use it at the serum step like you would use it normally. But, if you're mainly looking for intense hydration then this is not it. Their Beta-Glucan Power Moisture Serum would be a better choice.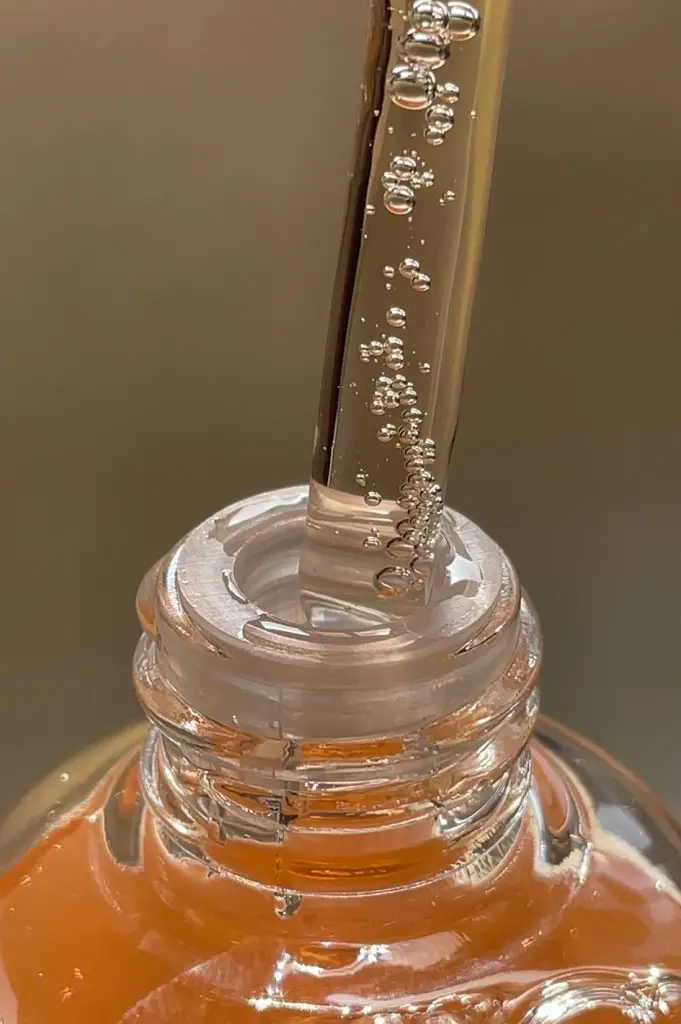 My preferred way to use the serum is sandwiching it between my toner and moisturizer without letting it dry down completely.
In terms of effects, I love how soft and smooth it makes the surface of my skin. Also, I mainly incorporate it in my nighttime routine because when I wake up my complexion looks more vitalized. My skin feels overall more calm and less red (let's say by 50%), which as a result appears a bit brighter too. Pimples are healed slightly faster and don't look as angry and inflamed, although results are not super dramatic.
Plumps up the fine lines to some extent but not fully, because as I said, for my current skin condition it doesn't provide enough moisture on its own.
I didn't experience any skin irritation or bumps.


Ingredients
This is the most recent formulation that I'm reviewing (June 2022) and I have to say that it has changed drastically from its previous version. (You may still come across the old ingredients list online, however, the one below is the current formulation.)
It contains 70% Propolis Extract which is said to have numerous benefits such as moisturizing, antimicrobial, acne-fighting and wound healing.
17% Sea buckthorn Fruit Extract helps with brightening and reduces redness.
The serum is packed with other goodies as well that have soothing properties such as: Centella Asiatica, Green Tea, Chamomile Extract, Rosemary Leaf Extract, Dipotassium Glycyrrhizate, Allantoin, Skullcap Root. Some of them also have antimicrobial and antifungal properties.
Niacinamide – multi-functional: anti-acne, anti-inflammatory, anti-aging, barrier repair etc.
Free of alcohol, but contains Bergamot essential oil listed at the end.
Propolis Extract (700,000 ppm), Hippophae Rhamnoides Fruit Extract (170,000 ppm), Glycerin, 1,2-Hexanediol, Niacinamide, Water, Butylene Glycol, Sodium Hyaluronate, Glycosyl Trehalose, Hydrogenated Starch Hydrolysate, Dipropylene Glycol, Centella Asiatica Extract, Polygonum Cuspidatum Root Extract, Scutellaria Baicalensis Root Extract, Camellia Sinensis Leaf Extract, Chamomilla Recutita (Matricaria) Flower Extract, Rosmarinus Officinalis (Rosemary) Leaf Extract, Saccharomyces/Viscum Album (Mistletoe) Ferment Extract Extract, Lactobacillus/Soybean Ferment Extract, Saccharomyces/Imperata Cylindrica Root Ferment Extract, Punica Granatum Fruit Extract, Ficus Carica (Fig) Fruit Extract, Morus Alba Fruit Extract, Ginkgo Biloba Nut Extract, Hydroxyethylcellulose, Carbomer, Arginine, Dipotassium Glycyrrhizate, Allantoin, Adenosine, Citrus Aurantium Bergamia (Bergamot) Fruit Oil.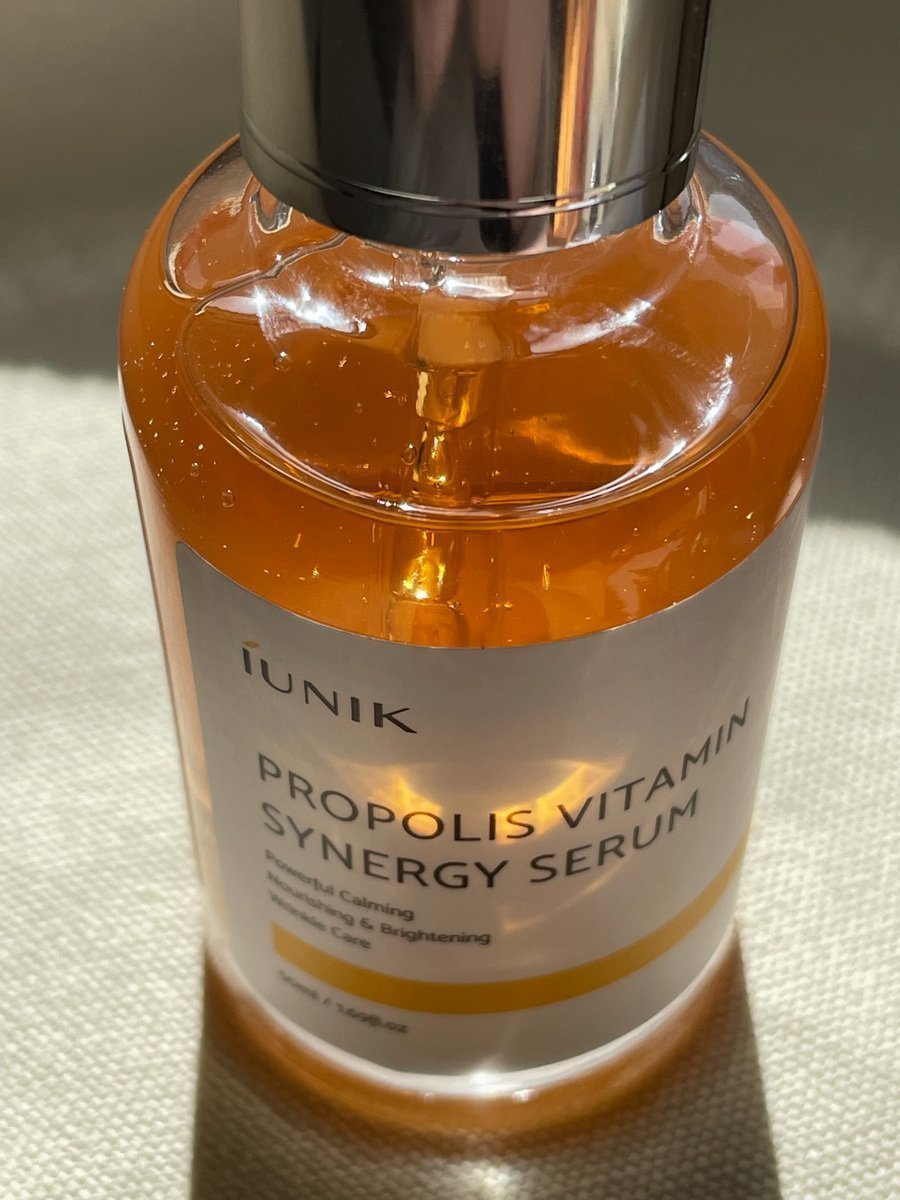 Final Verdict on the iUNIK Propolis Vitamin Synergy Serum
Pros
Moderately hydrating and moisturizing.
Lightweight.
Makes the skin texture feel smooth.
A bit tacky initally, but goes away fast.
Most suitable for normal, oily, combination, dry skin in summer.
A lot of calming ingredients for easily irritated skin and great for acne prone skin.
Cruelty-free.
Cons
Contains Bergamot EO for those that may be sensitive to EOs.
Not enough hydrating for dry/dehydrated skin.
After long-term use, I've come to the conclusion that although it didn't wow me, the serum is decent. It makes my skin feel very smooth, more calm, reduces redness and acne appears less inflamed. Considering the amount of soothing ingredients it contains, I wish results were a bit more dramatic, but it's still okay. More suitable for normal, oily, combination skin and dry skin types in the summer. It would be most helpful for those with easily irritated skin (that's not sensitive to EOs) and acne prone skin. The price is great for a serum that comes in a 50ml format.

Did you find the iUNIK Propolis Vitamin Synergy Serum Review helpful? What products have you tried from this brand?
---
*PR Sample – Product provided by iUNIK, but opinions are completely my own.
*Affiliate Links – It means I may earn a small commission when you purchase a product through the links I have provided at no extra cost to you. See Disclosure Policy.
Related posts
Follow blog via Email
Get the latest posts from this blog delivered to your inbox!
About Me
Hi and welcome to Kbeauty Notes! :) I'm Ledia and I'm very passionate about everything skincare. I created this blog to share my thoughts and experience with many amazing and not so great products out there, hoping to help you make better decisions regarding your skin. I'm very happy to bring you on this journey with me and I hope you enjoy it! <3

My Skin Type: Oily, acne prone, dehydrated, a little sensitive, large pores.

Skincare Concerns: hydration, pore care, anti-ageing, PIE (acne marks), brightening.

Contact: kbeautynotes@gmail.com