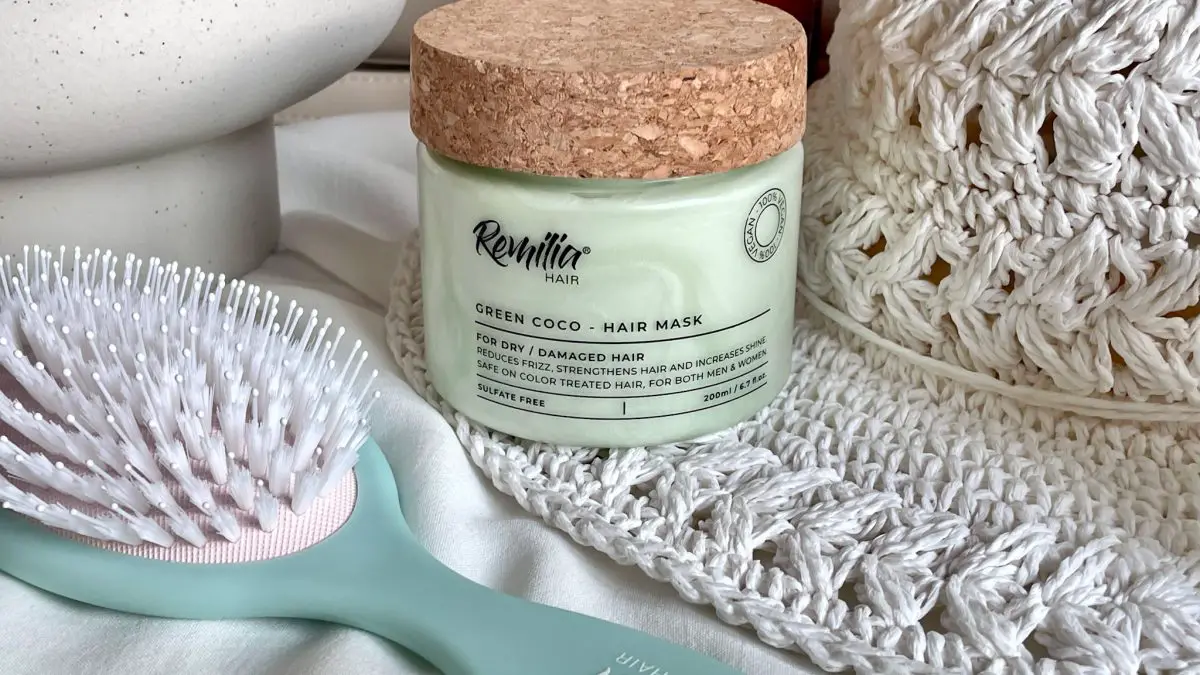 If you're on a quest for luscious hair, you're in for a treat. Today, we're diving headfirst into a dynamic duo that's about to elevate hair care routine. Say hello to the Remilia Hair Green Coco Hair Mask – a protein hair mask, and the brand's newest launch – the Vegan Lush Brush. For those familiar with my blog, you're well aware of how much I like The Cosmocap Hair Serum by Remilia, so I was excited to explore more of what the brand has to offer.


Where to buy: You can get these at their official website remiliahair.com ( 15% OFF entire order with the code KBEAUTYNOTES or by using the link).
Price: $32 (Vegan Lush Brush – $15)
Volume: 200ml (6.7 oz.)
Packaging: Clear plastic tub with a a wooden cap. There's no denying it – Remilia has some of the most captivating packaging around. All their products come in this aquamarine blue color that would look beautiful in any bathroom setting.
What is the Remilia Hair Green Coco Hair Mask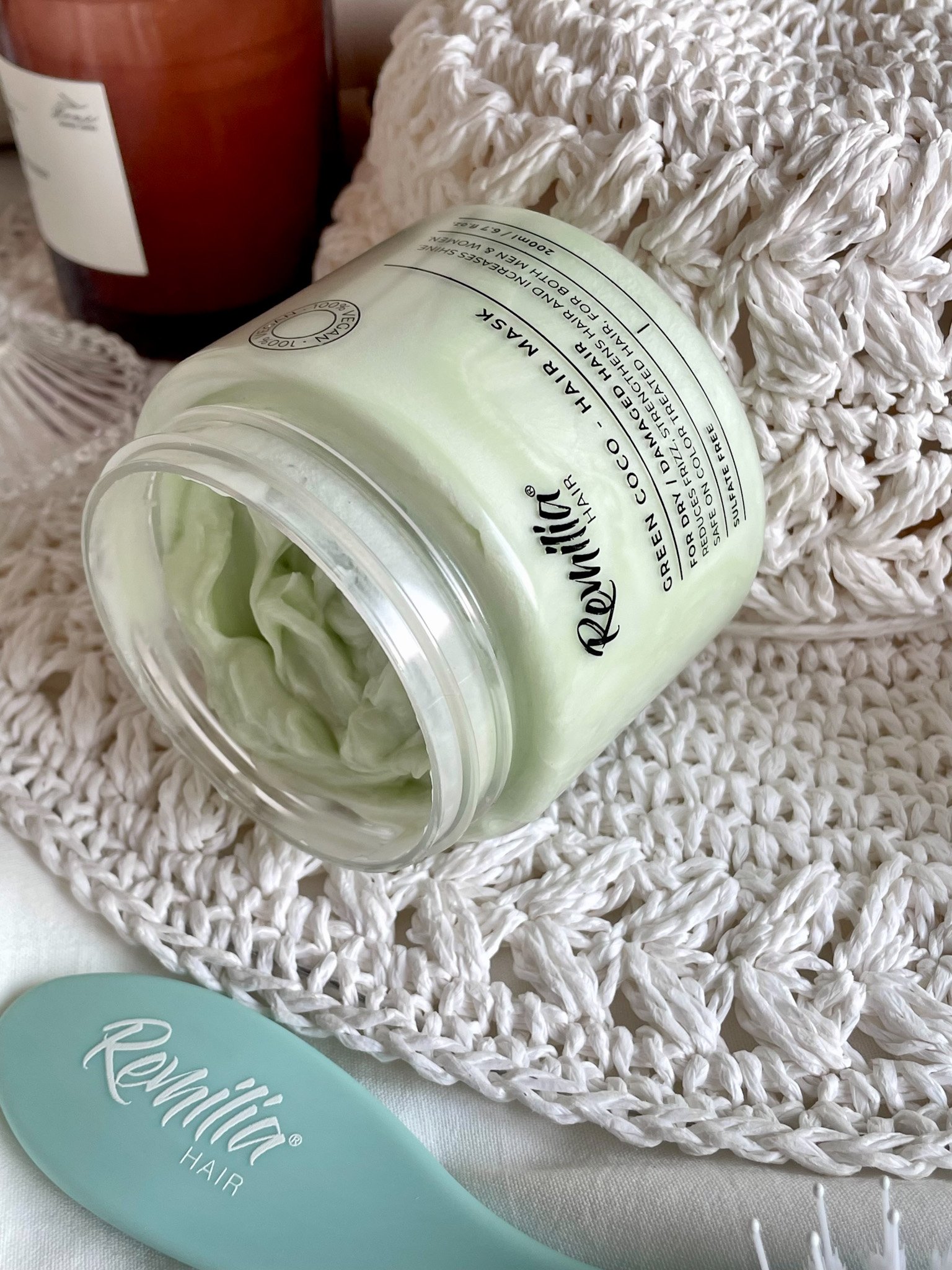 The Remilia Green Coco Hair Mask is a bi-weekly treatment that is designed to enhance shine, improve manageability and long-term hair health by restoring dry, brittle, colored, or over-processed hair.
It contains coconut and avocado oil, which provide a lot of nourishment. Additionally, hydrolized vegetable protein and plenty amino acids are incorporated to enhance hair elasticity, reducing the risk of breakage and damage. This ultimately paves the way for healthier, stronger hair over time. Moreover, hydrolyzed proteins play a role in maintaining hair moisture, preventing dryness and ensuring proper hydration. The outcome? Hair that's noticeably softer and easier to manage.
According to the brand, this product is tailored to cater to all hair types and has been deemed suitable for use on color-treated, keratin-treated, chemically treated, and relaxed hair.
How to Use
Following your shampoo routine, generously apply the mask on damp hair. Concentrate on the midsection down to the ends, allowing it to remain for 5-10 minutes, and then rinse.
Consider integrating the mask into your routine once or twice a week, depending on your needs. I use it twice a week since I use my hair dryer a lot and I follow with The Cosmocap Hair Serum after towel drying my hair.
Consistency
Get ready for a hair mask that feels luxurious. This has a creamy rich texture that smoothly coats and nourishes the hair while not being heavy.
Scent
I like the Cosmocap scent a touch more, but I have to say, this mask smells really good as well. The aroma is genuinely pleasant, and adds to the relaxation factor. Smelling good is a must for me when it comes to haircare.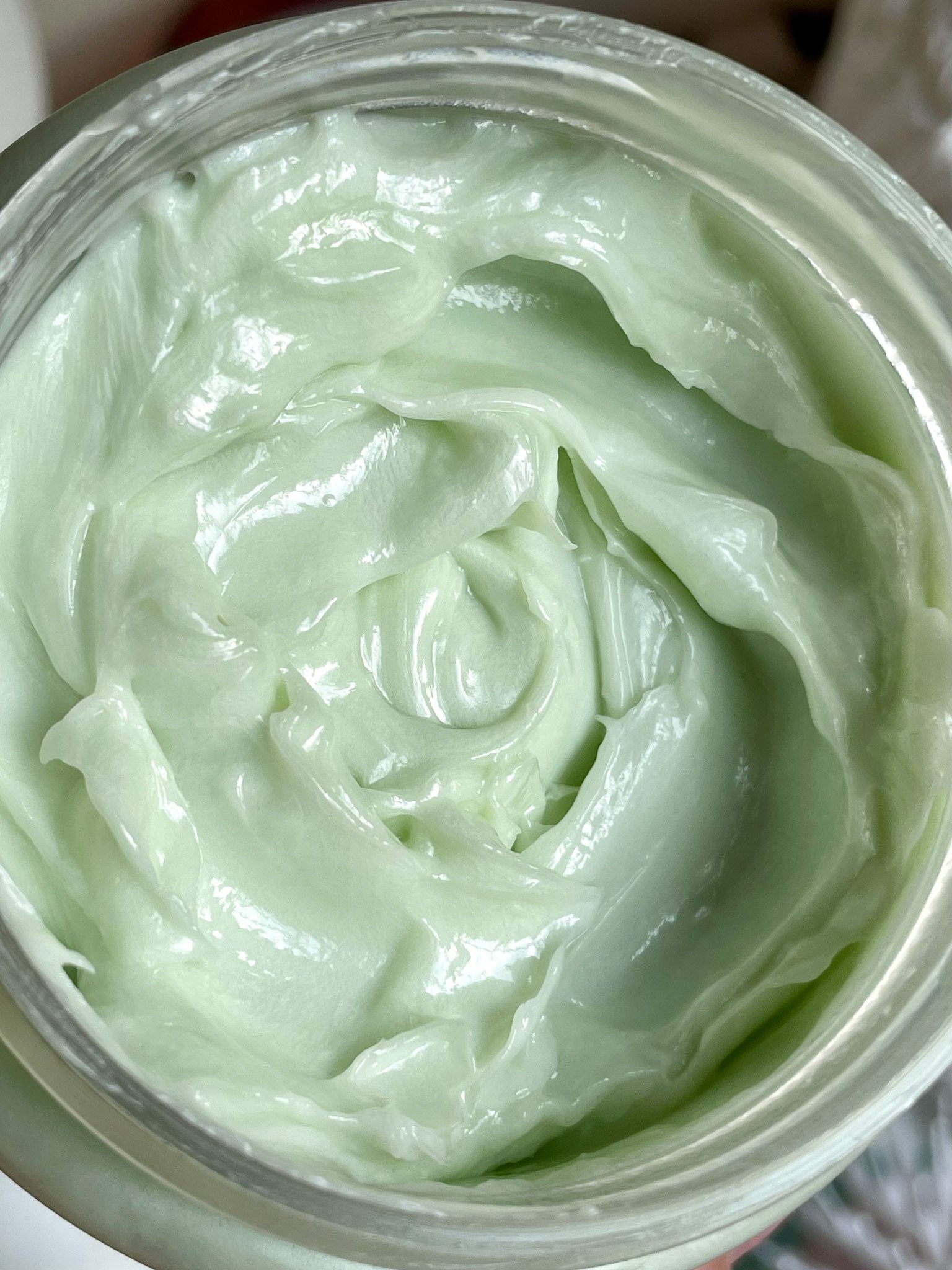 My Hair Type
Before I dive into its performance, let me give you a quick rundown of my hair type. This way, you'll have a better grasp of how it might work for you if you've got similar hair. My hair is wavy – either a 2B or 2C type, medium thickness, and has difficulty retaining moisture, which is partly because of its structure and also due to regular hair styling.
Performance
Performance-wise, the Green Coco Hair Mask lives up to my expectations. This tackles my hair dryness effectively and effortlessly detangles even the most stubborn knots in my strands.
I've had my fair share of hair professionals at salons struggling to detangle my hair and almost ripping it apart. So, I'm always thrilled when I find a good hair product that improves hair manageability to this extent and helps me to maintain its health.
It works great at cutting down frizz by half, but I always follow with a hair serum to further smooth out the cuticles and keep the moisture in. The hair feels great until the next wash (I wash my hair every other day).
By itself, this mask significantly amps up the shine factor, transforming lackluster and frequently styled hair into much healthier-looking hair.
For those with fine hair, the mask's texture might lean a bit on the heavier side. However, this can easily be fixed by simply adjusting the amount you use.
Remilia Vegan Lush Brush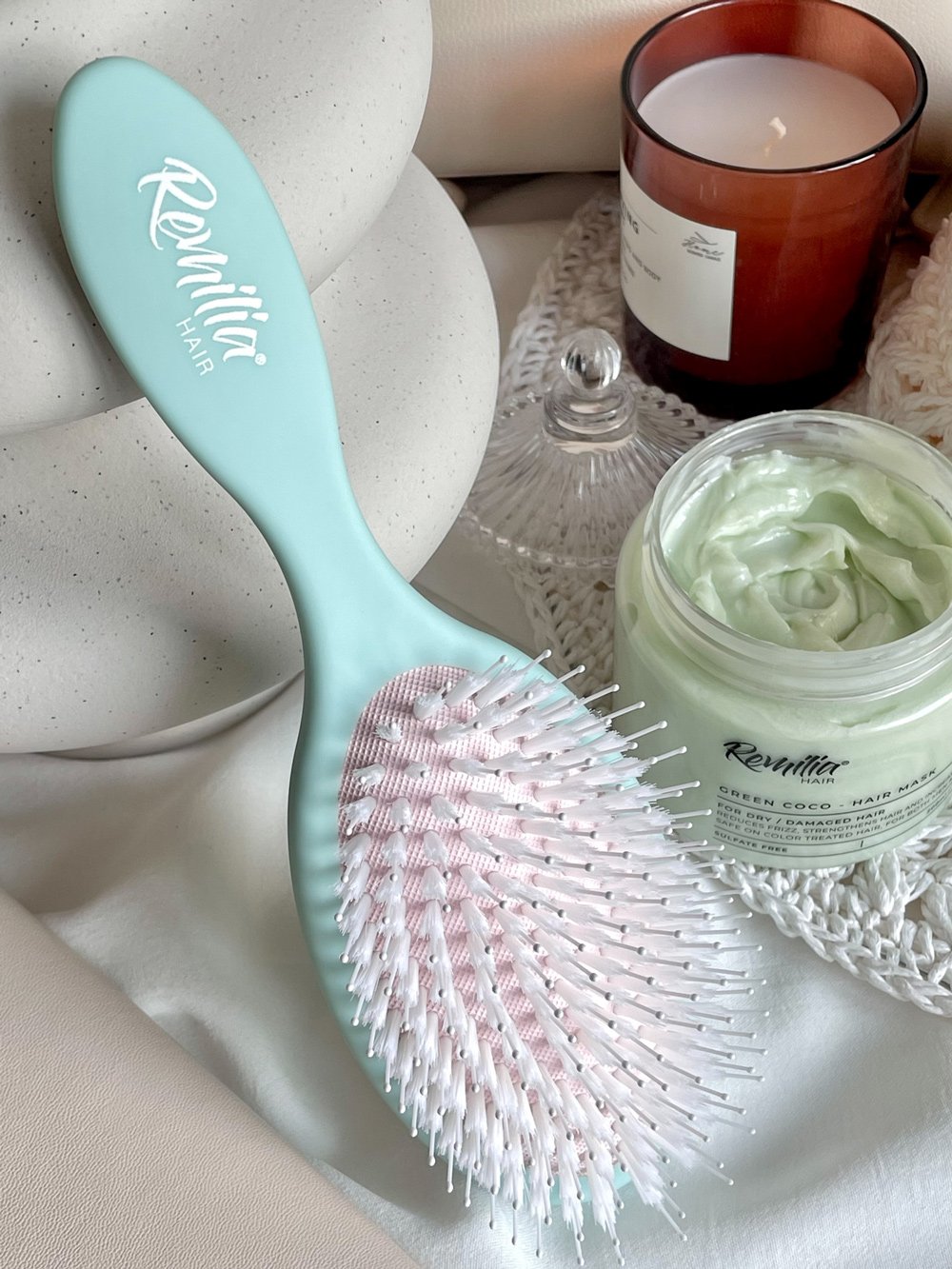 Recently, Remilia has also launched a detangling brush that is suitable for all hair types – the Vegan Lush Brush.
Typically, I rely on a wide-toothed comb to detangle my hair, but lately, I've been adopting a pre-shower routine. This practice proves to be a game-changer in preventing hair breakage, as it avoids any brushing while my hair is wet.
Post-shower, my go-to is this brush, which not only aids in detangling but also offers a wonderful scalp massage. Unlike a wide-toothed comb, it helps stimulates blood circulation, promoting a healthier scalp and resulting in less hair fall.
And we can't ignore how gorgeous that aquamarine color of the brush is, right?
Ingredients
Full list of Ingredients HERE.

Final Verdict on Remilia Green Coco Protein Hair Mask
Pros
Rich creamy texture.
Nourishing and combats dryness.
Enhances shine and makes the hair soft.
Doesn't weigh down my hair.
Reduces frizz by half.
Makes hair more manageable.
Vegan & Cruelty-free.
I must say, this hair mask is quite delightful. The real standout for me is how it works wonders on my challenging hair, making it a breeze to manage – something that's always been at the top of my list of concerns.
And the brush is another favorite of mine, adding an extra layer of care and convenience to my hair care routine. If you haven't given Remilia a shot yet, I'd definitely recommend giving it a try.

Did you find the Remilia Green Coco Protein Hair Mask review helpful? Let me know your favorite hair product in the comments.

---
*Sponsored – by Remilia Hair, but opinions are completely my own.
*Affiliate Link – It means I may earn a small commission when you purchase a product through the links I have provided, at no extra cost to you.
Related posts
Follow blog via Email
Get the latest posts from this blog delivered to your inbox!
About Me
Hi and welcome to Kbeauty Notes! :) I'm Ledia and I'm very passionate about everything skincare. I created this blog to share my thoughts and experience with many amazing and not so great products out there, hoping to help you make better decisions regarding your skin. I'm very happy to bring you on this journey with me and I hope you enjoy it! <3

My Skin Type: Oily, acne prone, dehydrated, a little sensitive, large pores.

Skincare Concerns: hydration, pore care, anti-ageing, PIE (acne marks), brightening.

Contact: kbeautynotes@gmail.com