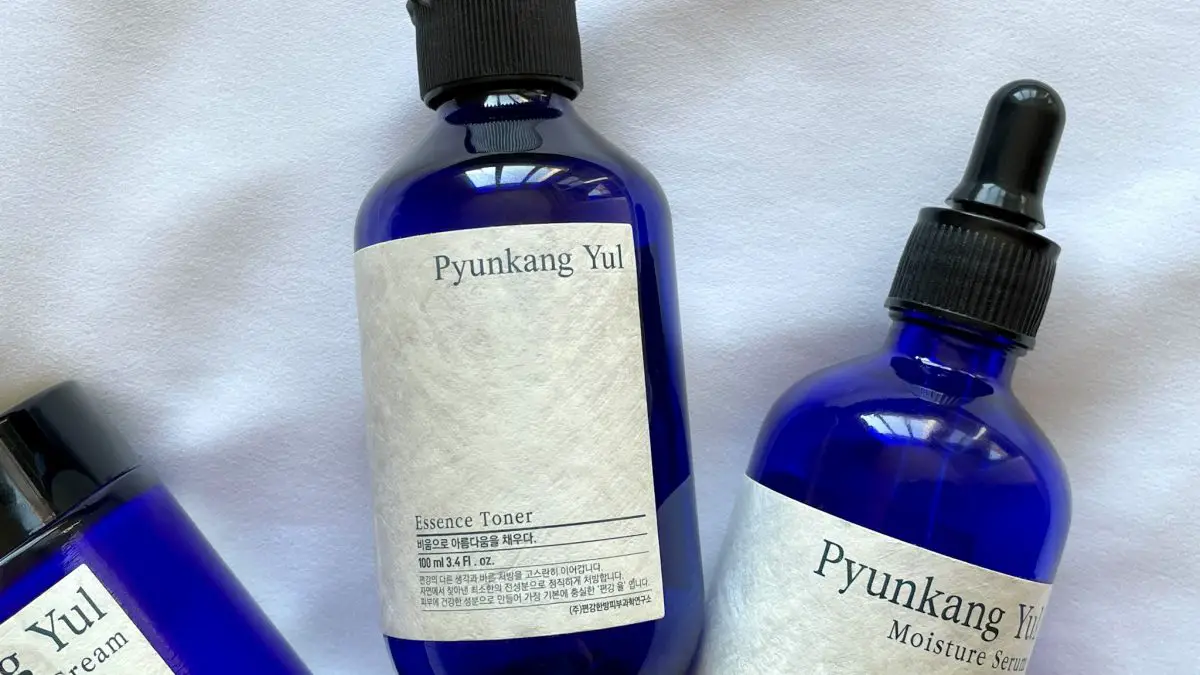 Pyunkang Yul Essence Toner is one of the K-beauty products that I've been most curious to try. I am a huge fan of hydrating toners and I cannot imagine my skincare routine without them. I've gone through many bottles of the Klairs toner which is a favorite, but wanted to see what other options may be out there.
This is the third product I'm trying from the brand. I've already reviewed the Pyunkang Yul Moisture Serum and Moisture Cream, so check them out if you'd like to know how they work.


Where to buy: Yesstyle (100ml version and 200ml version) (Use code KBEAUTYNOTES for an extra 2-5% OFF). Stylevana (code INF10LED). Stylekorean – Essence Toner 100ml and Essence Toner 200ml. Jolse (100ml version and 200ml version).


Pyunkang Yul Essence Toner – What it does
This toner has a waterless formula which contains 91% of Astragalus Membranaceus Root Extract. It's designed to deliver moisture, strengthen skin barrier and reduce inflammation for ance prone skin and sensitive skin types. It comes in 3 sizes: 30ml, 100ml and 200ml. I got the 100ml one to test it out first. The bottle has an opening from which you can pour the product, and it's easy to dispense because the toner is somewhat viscous. It doesn't get as "messy" as watery toners.


Application
Just like all toners, apply this after cleansing. I pour it on the palm of my hand, rub hands together and pat it on my skin. You can layer this depending on your skin's needs. Don't let the last layer dry completely before jumping to the next product of your routine. It's very easily buildable and doesn't become tacky. I use it morning and night.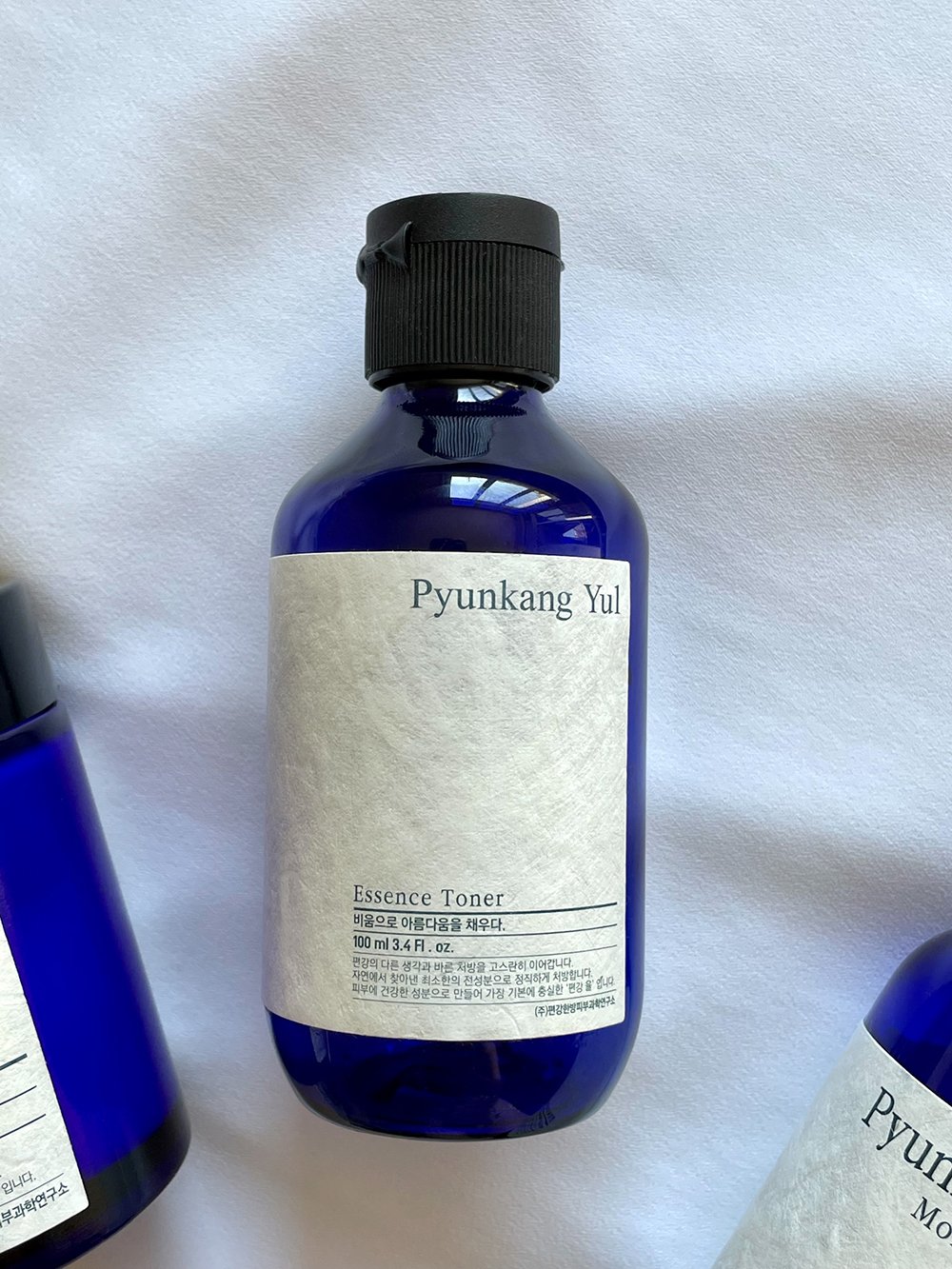 Consistency
It has some body to it and glides on like a dream. No need to use a cotton pad. Absorbs well, doesn't leave any tacky feeling or any film on the skin.


Scent
I was a bit surprised by the scent at first. It smells herbal/earthy because it contains Milk Vetch Root Extract. Not exactly my cup of tea, but it's not overwhelming either. Seeing how often I reach for this toner and how much of it I use, it doesn't bother me in the least.


Performance of the Pyunkang Yul Essence Toner
When my skin was oilier I couldn't understand why you would layer toner as I didn't need it. But, due to dehydration and the weather getting colder I see how effective it is. One layer of this toner is definitely not enough for me, so depending on the condition of my skin I can do 3 to 6 layers of this. Perfect for those of you that do the 7 skin method as it doesn't feel sticky, but you can definitely feel the hydration build up. Also, despite layering it so much my skin doesn't become oilier but feels rather balanced. Us with oily dehydrated skin have it a bit tricky, because we need nourishment but at the same time we don't want our skin to become like a glazed donut either (except for maybe in our PM routine).
The Pyunkang Yul Essence Toner really helps me with relieving that uncomfortable dry skin feeling that you sometimes have even after applying your skincare products. If you feel like your skin still feels dry under your skincare, then you may give this a try and pair it with an essence. It really makes a difference.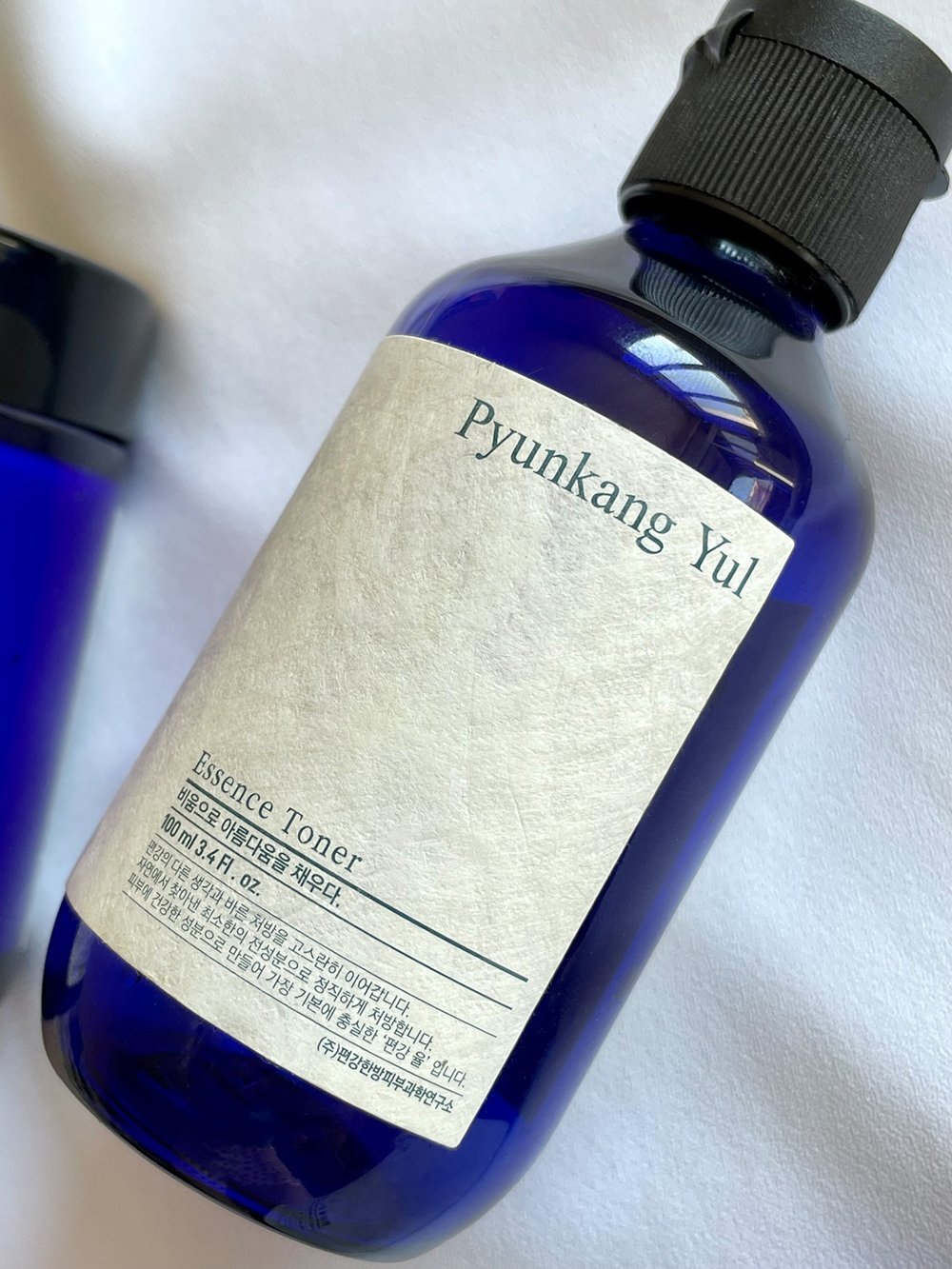 Not only didn't break me out which is a huge deal for someone like with with acne prone skin, but I also think that it's contributing in keeping my skin blemish free.
I love using this toner under my eye area. It actually plumps the fine lines and has improved the look of them noticeably. I was really impressed and recommend using it this way if the undereye area is one of your concerns.
I don't notice any long term brightening effects from the toner, but I have noticed reduction in inflammation. Thus, the skin appears more even.
Works great not only layered but with other skincare products and doesn't affect sunscreen or makeup. It creates a smooth canvas instead and improves texture.


Ingredients
The PKY Essence Toner contains 91% Astragalus Membranaceus Root Extract which is also called Milk Vetch Root Extract. It's a medicinal herb that has been used in traditional Chinese medicine for a variety of herbal blends and 'natural' remedies. In skincare it's mostly used for its skin reinforcing properties and it's supposed to be anti-inflammatory and an antioxidant.
Arginine is an amino acid and works as a natural moisturizing factor.
Does not contain alcohol, fragrance or essential oils.
Astragalus Membranaceus Root Extract, 1,2-Hexanediol, Butylene Glycol, Bis-PEG-18 Methyl Ether Dimethyl Silane, Hydroxyethylcellulose, Carbomer, Arginine

Final Verdict on the Pyunkang Yul Essence Toner
Pros
Hydrating (Dry/dehydrated skin will have to layer it.)
Suitable for all skin types.
Fills in the fine lines around the eye area so well.
Improved skin texture, smoothes out flakes.
Hasn't broken me out or caused congestion.
Works great with other skincare and sunscreen.
No irritation.
Alcohol, fragrance and essential oil-free.
Cruelty-free.
This toner is now one of those products that I'll never be without! The only "shortcoming" is that those with dry or dehydrated skin would have to layer it. Otherwise, it's a wonderful hydrating toner that would be suitable for all skin types, including sensitive and acne prone skin (I still recommend patch testing all products despite how great the ingredients list might look). It's hydrating, without being heavy or sticky and easy to layer. Works so well for my fine lines, improves my texture and doesn't cause me acne. Also, reduces inflammation and makes the skin have a subtle sheen which I really like. If you're looking for a hydrating toner and haven't tried this one yet I highly recommend it! 5 out of 5. I'll go with the 200ml version next!

Did you find my Pyunkang Yul Essence Toner review helpful? Have you tried this toner before? Please feel free to share your experience!


---

This post contains affiliate links. It means I earn a small commission when you purchase a product through the links I have provided. I've bought this product myself and I will always share my honest opinion and experience. Sincerely thankful to all of you that support my blog! For more information, see Disclosure Policy.


Related posts
Follow blog via Email
Get the latest posts from this blog delivered to your inbox!
About Me
Hi and welcome to Kbeauty Notes! :) I'm Ledia and I'm very passionate about everything skincare. I created this blog to share my thoughts and experience with many amazing and not so great products out there, hoping to help you make better decisions regarding your skin. I'm very happy to bring you on this journey with me and I hope you enjoy it! <3

My Skin Type: Oily, acne prone, dehydrated, a little sensitive, large pores.

Skincare Concerns: hydration, pore care, anti-ageing, PIE (acne marks), brightening.

Contact: kbeautynotes@gmail.com