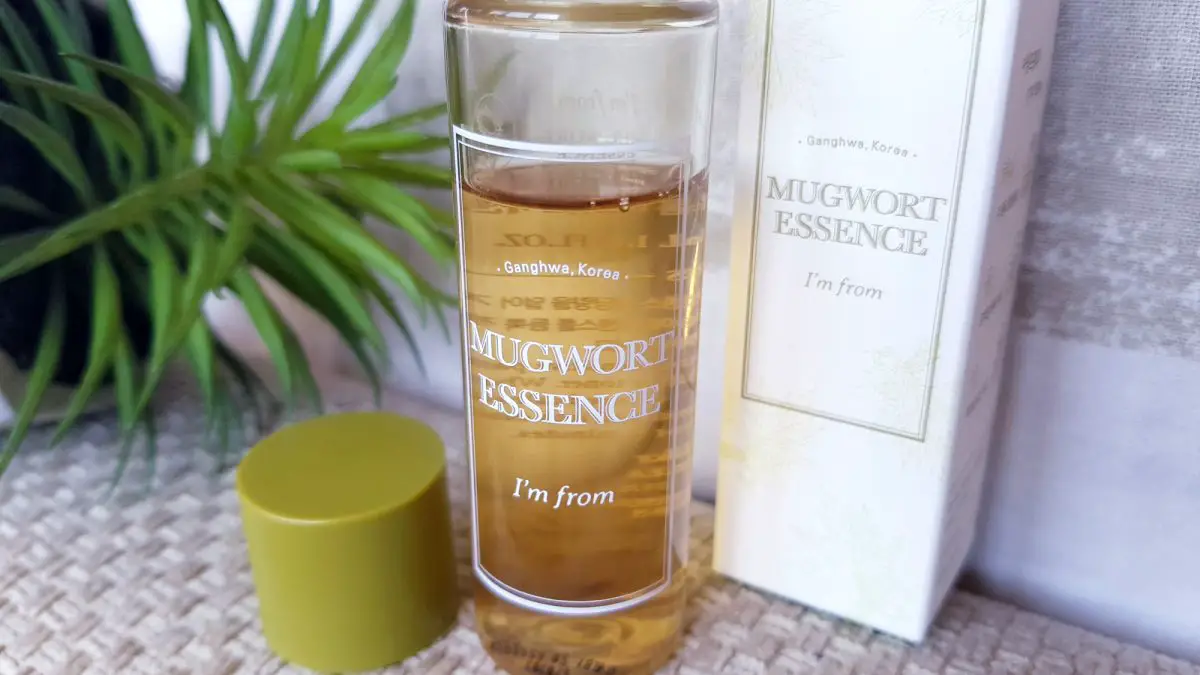 The I'm From Mugwort Essence has been on my wishlist for the longest time, together with the Fig Essence and Rice Toner. I didn't know they came in mini sizes though! When I saw them on Yesstyle, I knew this was my chance to try them out. I'm From products are not exactly cheap, so this is a great way to try them out before commiting to the full sizes! I'll leave the links below at the end of the post. Without further ado, let's jump into the I'm From Mugwort Essence review.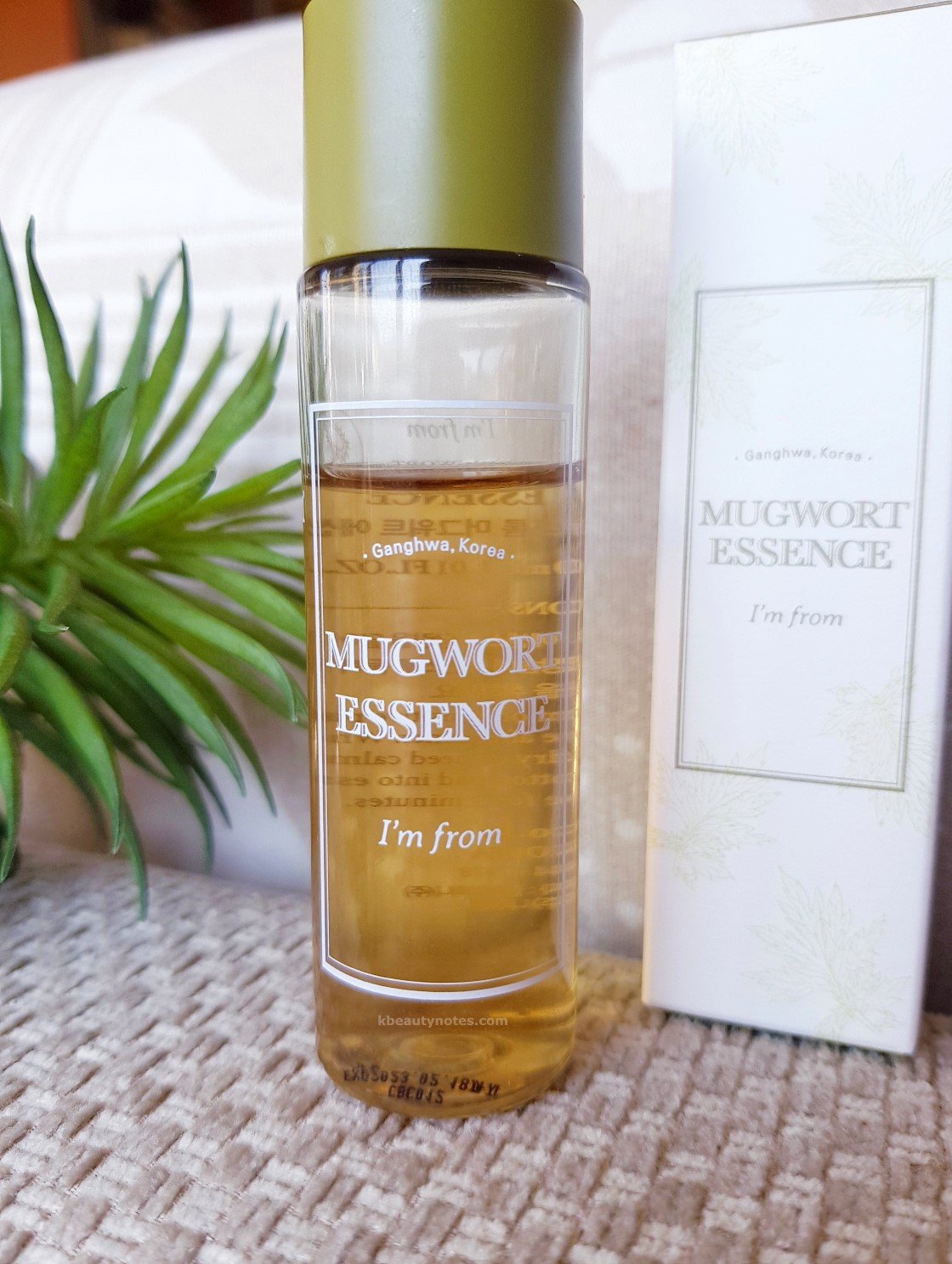 What is the I'm From Mugwort Essence
This is a single-ingredient skincare product which only contains Mugwort (Artemisia Princeps Extract). Mugwort has been used in Asia for medicinal purposes and culinary dishes for centuries. In skincare, it is known for its antibacterial, antifungal, and anti-inflammatory properties, so its main focus is to treat troubled, rough and irritated skin. The Mugwort is collected from Ganghwa-do island in South Korea and it's extracted through a process called Slow Release Extraction™ for 24 hours to help preserve the nutrients and benefits of the mugwort plant.

The mini size comes in a 30ml format. The full size comes in a 160ml glass bottle.


Application
Pour the essence into the palm of your hand and apply it directly onto your skin by patting it until fully absorbed. I apply this after cleansing, but if you're using acids you can use those first and then follow with the essence. I don't like using a cotton pad as it can be wasteful. You can, however, soak a cotton tissue and apply it as a mask on irritated areas. It can be used both morning and night.


Consistency
I thought this was going to be very watery, but it does have a bit of viscosity which makes it easy to spread using your fingers/hands. Absorbs very well into the skin.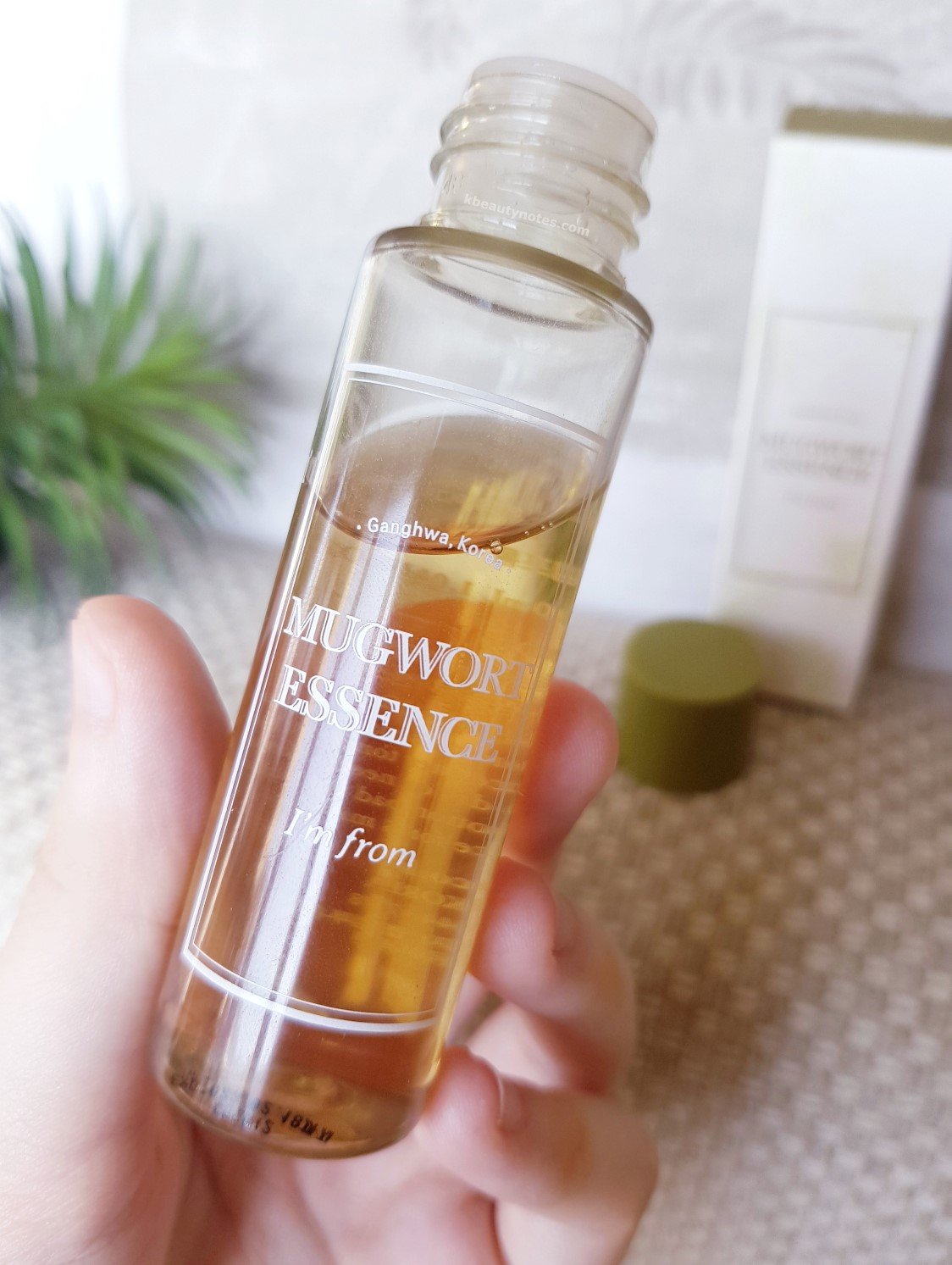 Scent
It has a strong herbal scent which doesn't linger at all and it's not overwhelming. Fortunately, it's not one of those scents that doesn't make you want to use the product. The smell comes from Mugwort as this essence doesn't contain any fragrance or EOs.


Performance
I like that the Mugwort Essence is very lightweight and absorbs completely into my skin without any sticky feeling. If your concerns are dryness/dehydration I don't think this would be of help though. I don't find it enough hydrating, although it does make the skin feel a bit more comfortable after using it. I'm generous with my application and prefer to do 2 layers of it. Those with oily and combination skin would like this better as it won't make your skin greasy due to its consistency, but you'll most likely feel it provides enough hydration for you.
Although texture-wise, this is not suitable for dry skin in my opinion, dryness can cause irritation and itching . So, you can still give this a try and use it in combination with other products to make up for its lack in hydration/moisturization.
Its calming effect on my skin is not as dramatic as I was expecting it to be from reading other people's reviews, but it reduces any redness I might have by half which is still good. It does feel soothing to some degree. What I find this would also be helpful for, is if you incorporate it in a routine where you use active ingredients (acids/retinoids).
What I really love about it is that I haven't gotten any acne since I started using it. Also, my acne spots are healing much faster and their redness subsides quicker. Hence, I would highly recommend this if your skin is acne prone like mine.
It works great with other products and sunscreen.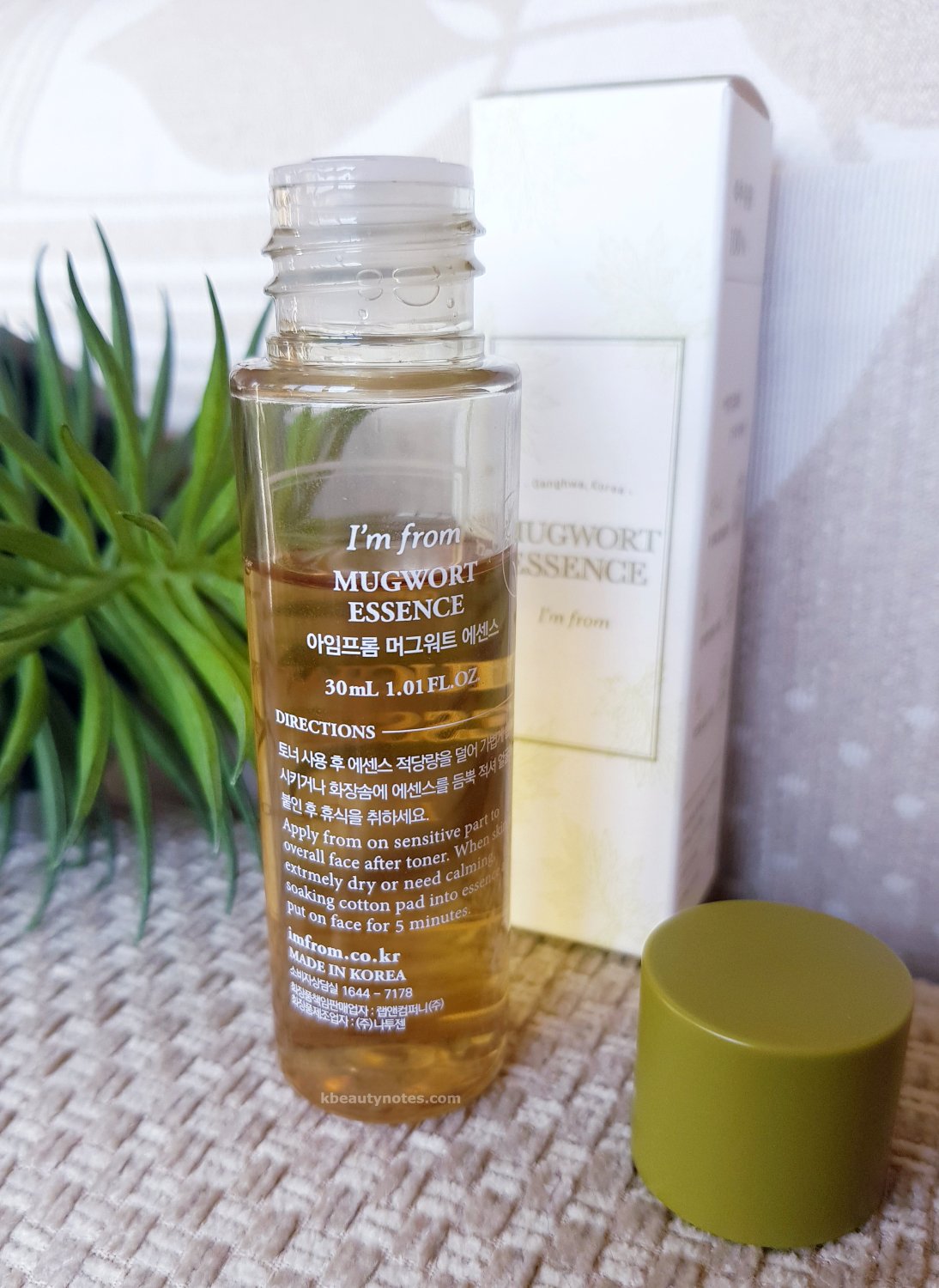 Ingredients
Water, Artemisia Princeps Extract, 1,2-Hexanediol.
Final Verdict
Pros
Lightweight and absorbs well with zero stickiness.
Great for all skin types, but most suited for oily, combo, sensitive and acne prone skin (also those with rosacea).
Antioxidant and anti-inflammatory benefits.
Targets redness and feels calming.
Layers well with other skincare.
Free of alcohol, fragrance & essential oils.
Vegan.
Cons
Not hydrating/moisturizing for those experiencing dryness.
I was expecting this to become a Holy Grail because of all the hype, but it didn't make the cut for me. Don't get me wrong, this is still a good product and I like using it. It only has one star ingredient which offers antioxidant and anti-inflammatory benefits that make it perfect for sensitive and irritated skin. It does exactly the things it is targeted for: relieves irritation, calms down the skin and reduces redness. What I really loved about it is its effects on my acne. It's been some time since I broke out and this aids so much in healing the existing ones faster! The hydrating power is the only thing that fell short for me, but those with oily and combination skin, especially in humid weather, would actually find it enough hydrating.
I highly recommend you try out the mini version if you're on a budget. It'll help you decide whether it's worth commiting to the full size depending on your skin needs.



Where to buy:
🛒 If you're interested in purchasing the Mugwort Essence, you can find it at Yesstyle (use KBEAUTYNOTES for an extra 2-5% off) :

I'm From – Mugwort Essence MINI – 30ml
I'm From – Mugwort Essence Full Size – 160ml


The two other Minis:
I'm from – Rice Toner MINI – 30ml
I'm from – Fig Boosting Essence MINI – 30ml

🛒 These are also available at Wishtrend:
I'm From Minis (Mugwort Essence, Rice Toner, Fig Essence)
I'm From – Mugwort Essence Full Size – 160ml


Did you find this I'm From Mugwort Essence Review helpful? Have you tried this essence before or any other skincare product from I'm From? I'd love to hear your thoughts!


---

This post contains affiliate links. It means I may earn a small commission when you purchase a product through the links I have provided. I've bought this product myself and I will always share my honest opinion and experience. Sincerely thankful to all of you that support my blog! For more information, see Disclosure Policy.
Related posts
Follow blog via Email
Get the latest posts from this blog delivered to your inbox!
About Me
Hi and welcome to Kbeauty Notes! :) I'm Ledia and I'm very passionate about everything skincare. I created this blog to share my thoughts and experience with many amazing and not so great products out there, hoping to help you make better decisions regarding your skin. I'm very happy to bring you on this journey with me and I hope you enjoy it! <3

My Skin Type: Oily, acne prone, dehydrated, a little sensitive, large pores.

Skincare Concerns: hydration, pore care, anti-ageing, PIE (acne marks), brightening.

Contact: kbeautynotes@gmail.com